Losing baby weight is never easy, and losing baby weight after c section is even harder. It seems unfair, doesn't it?
We gain all of this weight to then not have any time to lose it. But guess what? You will have time again! For now, just focus on what you can realistically do without driving yourself crazy!
My Weight Loss Post C Section
5 months pospartum after second c-section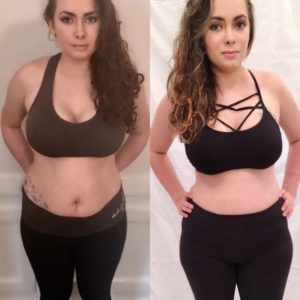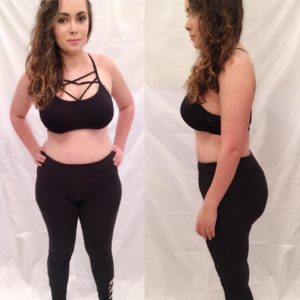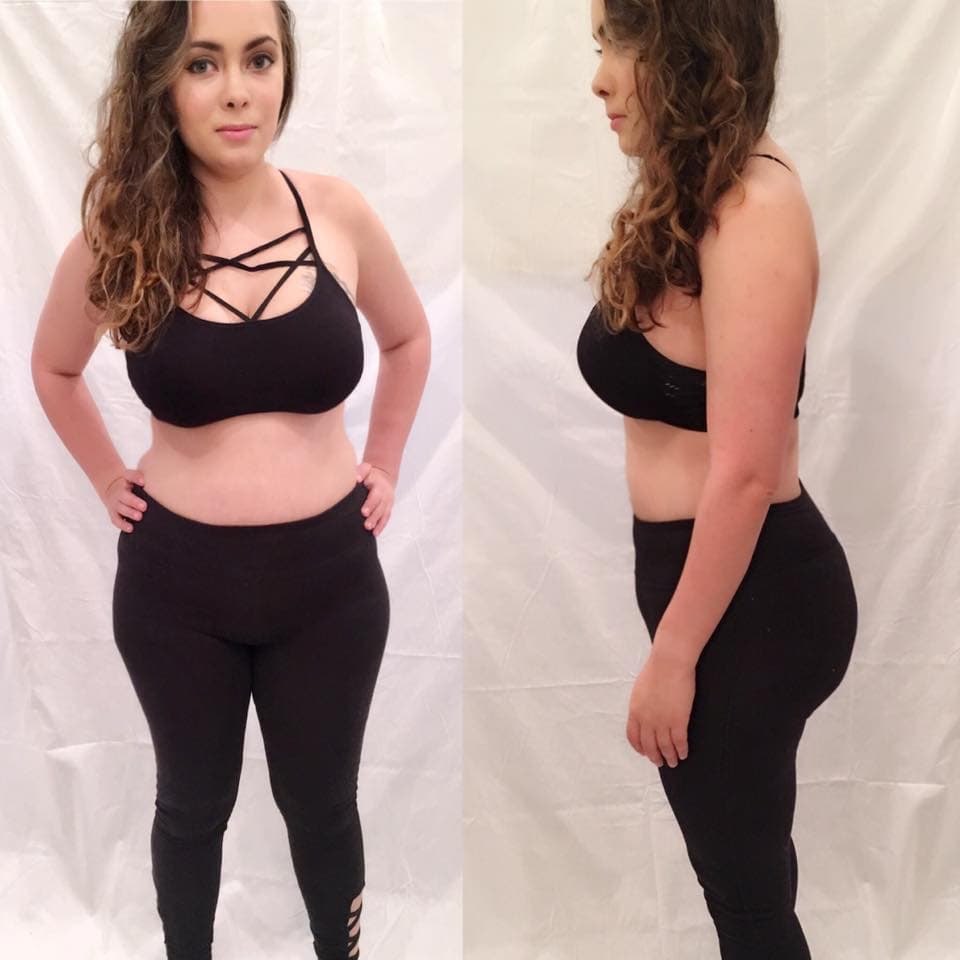 *** My Outfit is from Ellie***
If you've been following me for a while, you know I've done this dance a few times.
I've had 4 pregnancies that have made it to the second trimester, but unfortunately only two babies made it in to this world. Along with my miscarriages came severe depression and after my pregnancies I had severe postpartum depression.
I was not fortunate enough to have easy pregnancies. I suffered from pelvic issues, gestational diabetes, uterine complications- you name it!
What did that mean for me? Lots of bed rest and no exercise after my first trimester. My only option was to eat clean during pregnancy, which I did (for the most part!).
Even still, my body expanded and I put on a lot of weight because pregnancy. I didn't have a belly only pregnancy like the beautiful fitness models on Instagram who I aspired to be like. I admired them from my bed with my big-o belly.
Realistically, though, that wasn't me. I couldn't work out and even if I could I don't think I would have been that fit because I'm built different.
Anyway, all of that to say, it was not easy for me. I didn't bounce right back after pregnancy. I didn't jump right back in to exercise after pregnancy. I didn't have a six pack (and still don't) right after pregnancy.
Would that have been nice? Um yeah! But, that wasn't me and that's ok.
What I did do was take care of myself first. I enjoyed my newborn and my one year old because they grow too fast. I tried to rest whenever I had a minute to so that my csection could heal. I told my doctor about my postpartum depression and took my medication. I went out of my way to not worry about my weight because my babies didn't care what I looked like.
Then, at 2 months postpartum, when I was finally cleared to work out I eased in to it.
All I have been doing exercise-wise is using my Max Trainer for 14-21 minutes a day and then very little strength training.
Most of my strength training has been lower body because that gets me the fastest results and burns the most calories.
This is my second c-section and it seemed to be a bit harder on my body. So, it still hurts a bit when I workout. That is why I'm still taking it easy and I know that can take up to one year!
My Postpartum Weight Loss Diet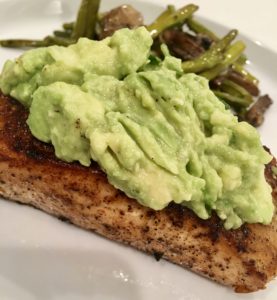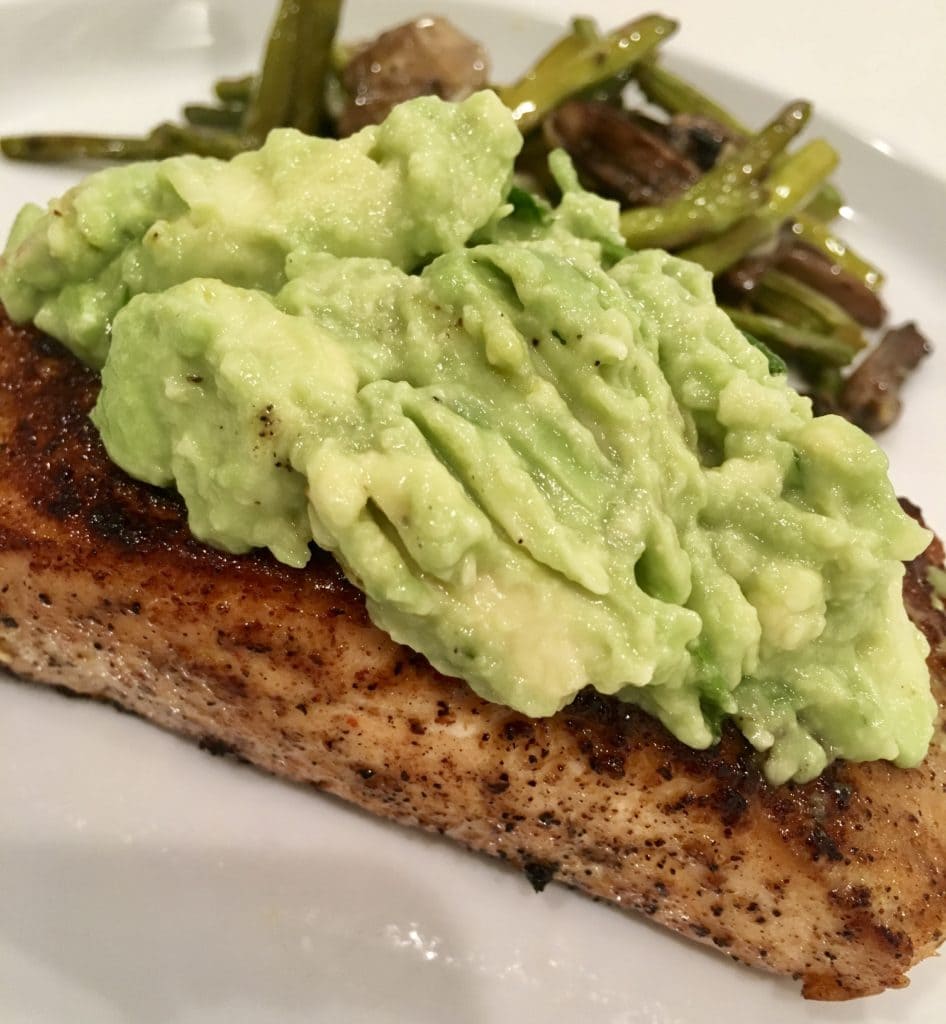 Since I have had to take it easy on the exercise and had to wait until I was two months postpartum to even begin any form of exercise, eating clean is what has made the biggest difference for me.
When I first had my baby, I only ate recipes from my clean eating meal plan because I had great results with it before.
However, I'm not going to lie, there were days where my depression and/or exhaustion just got the best of me and I couldn't stand the thought of cooking and would eat junk that could be delivered in 30 minutes.
Then I found Personal Trainer Food and tried that. That has been a life saver for me as well. I had amazing results after my first 28 days because all I had to do was pop my pre-prepped healthy food in the microwave for 2 minutes and it was ready.
Currently, I'm still on a Personal Trainer Food plan but I upped my plan to more protein because I'm finally working out a lot more now. I still use my Max Trainer every day, plus I add more strength training.
… And I'm Feeling Great
Am I where I wanted to be at this point? Absolutely not.
But you know what? Where I wanted to be was probably not realistic at all.
It's easy to get caught up watching Instagram moms look amazing during pregnancy and then have a six pack 3 hours after giving birth. I wanted that so bad! But that's not me and now I realize that watching those feeds was just pure torture. They made me look at myself differently, like I wasn't doing enough. But I was!
I was doing what was best for me, my body and my family– and I still am! I still admire those women and think they are awesome, but I also accept that I'm not them and I can't compare myself to them. I'm my own superhero and I'm learning to love my mom-bod.
So soft that my son thinks I'm a pillow and wants to cuddle on my constantly- I wouldn't trade that for the world! So curvy that all of these years later my husband still loves it when I change out of my pajamas once a month. So strong that I can carry my 34 pound toddler and 20 pound infant up and down 2 flights of stairs without passing out.
We all have our journeys. It takes time. Set realistic goals and love yourself no matter where you are in your journey.
Really and truly, it's about self-love first and weight loss second. It's a journey to learn to fully love yourself no matter what. But, if you don't fully and truly love yourself you're not going to love your progress and will never be satisfied with it… I learned that the hard way!
How to Lose Baby Weight After a C Section
Truth is, you have to give it time. I know that's not what you want to here, but it's true. These are the main things to do:
Eat clean! Whether you need a meal plan to follow, food delivered to your home, or just need to purge your kitchen… this is going to be where you see the biggest difference with or without exercise.
Listen to your body! If it still hurts to exercise, then don't. The last thing you need is an injury while caring for an infant.
Ease in to an exercise routine and do more as your body gets stronger. Try putting your baby in a stroller and going for long walks to begin with. Then you can try jogging or running. Then do strength training when you're ready.
Use a good pre-workout if you don't have the energy to exercise.
If you don't always have time to eat, make sure you drink a meal replacement if you find yourself skipping meals often. Skipping meals can wreak havoc on your metabolism and cause your body to hold on to fat.
Also make sure you are eating or drinking protein within 30 minutes- 1 hour after working out. If you struggle with this, use a good protein shake.
Supplements I Have Been Taking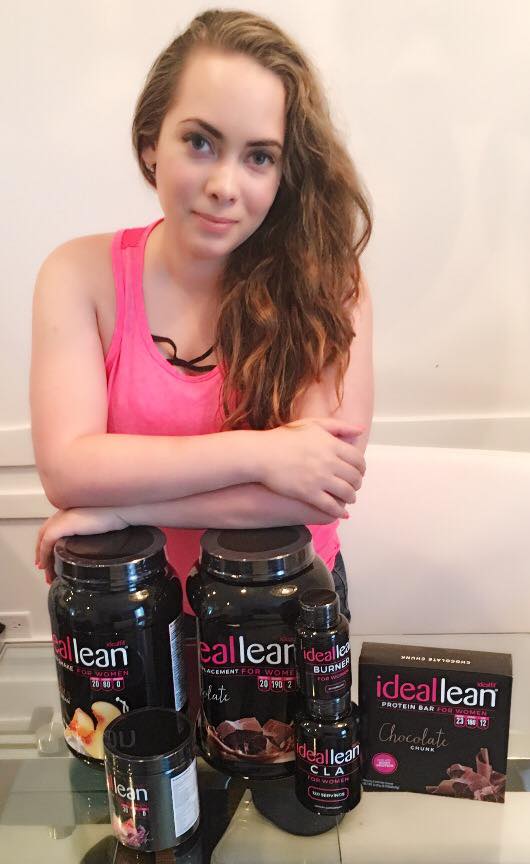 I have been taking supplements to aid in my weight loss journey. I talk in detail about what the different supplements do here. So that is a good place to start if you are considering using supplements.
Personally, this is what I've been using:
Join Me on a Fitness Journey
There's absolutely no purchase necessary and I am constantly holding challenges with workout videos. We can do this together and there's nothing that makes me more happy then helping other moms going through what I've gone through so many times!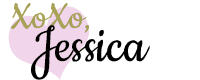 This post may contain affiliate links to help our readers find the best products.