Want to eat healthy without having to cook a single meal? Better yet, want to have those healthy meals ready in 1.5-2 minutes? Read on, my friend!
In a nutshell, Personal Trainer Food will provide you with 28 days worth of healthy meals that you just have to throw in the microwave and eat. It is seriously that simple.
What is Personal Trainer Food?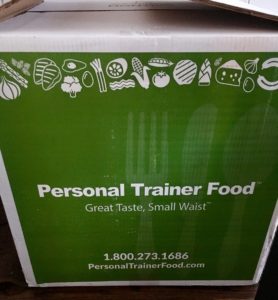 Personal Trainer Food is a meal delivery service that sends you 28 days worth of healthy meals at a time, for less than $13/day. Yes, you read that right, 28 freakin days of healthy meals.
And guess what? It actually tastes pretty damn good. I'll get in to this in more detail later, though.
How does the Personal Trainer Food Delivery Service Work?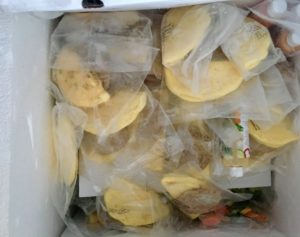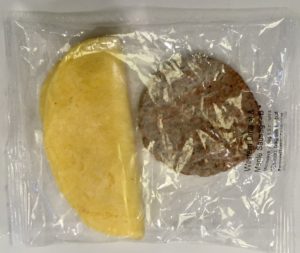 You go to the Personal Trainer Food website and select your plan (I'm doing the 3 meals a day plan)
Then you select your breakfast for the next 28 days
Next you will select 56 protein items (lunch and dinner for 28 days)
Once you have your protein picked out, you'll pick your 56 sides of vegetables to go with them
You will place your order and pay in full
Receive your 28 days worth of meals at your front door
Store meals in the freezer
Microwave meals for the amount of time listed on the bag
Serve and enjoy!
Personal Trainer Food Review – Week 1
Storing Your Food
So, it's no secret that 28 days worth of food at once is a whole lot of food. Considering you are still feeding your children and husband, it is likely that your freezer is probably already full of food.
What I did was store my food in a deep freezer, right in my kitchen. I went with a 3.5 cubic feet deep freezer because it's small enough to keep in the kitchen without looking funny or taking up a ton of space. This fit all of my food perfectly.
I'm also able to separate my meals for the day at the top so I know exactly what I'm going to eat when I actually get a minute to put my kids down and feed myself.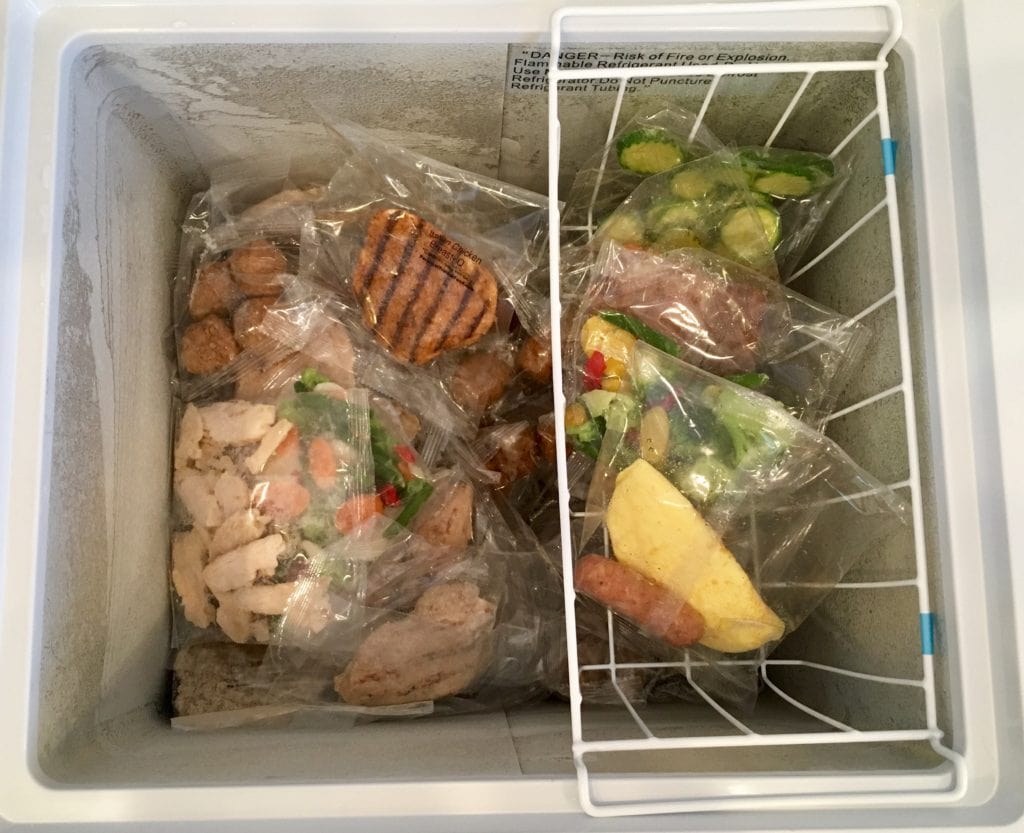 How Does the food taste?
The taste of the food was my biggest concern when I placed my order. However, for the convenience, I figured it was worth a shot.
I thought it was going to have a lean-cuisine kind of taste, but it didn't!
The food is actually really, really good! I mean, it has a ton of flavor. 
When my husband first saw it in the bag, he said it looked like hospital food. But when I started heating it up, he talked about how good it smelled. And when I tasted it, I was in shock. I kept begging him to taste it because it was so good. And guess what? He now tries to sneak my food! Luckily he knows I will hurt him if he does.
So if taste is a concern for you, trust me when I tell you it's delicious. Even my toddler sneaks some of the veggies now and then.
My Exact Meals on Week 1 of Personal Trainer Food
Day 1: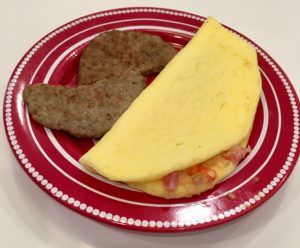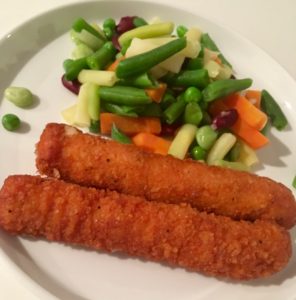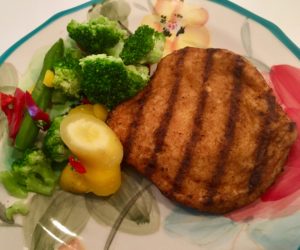 Day 2: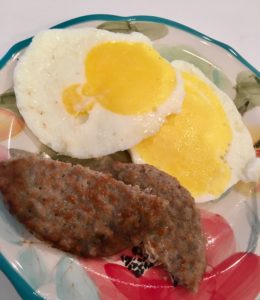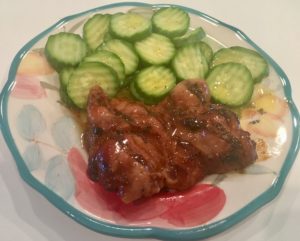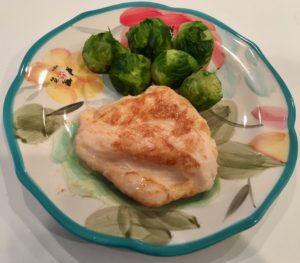 Day 3: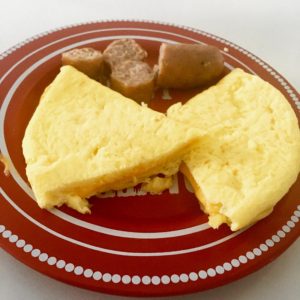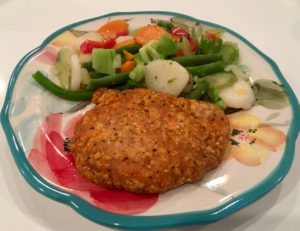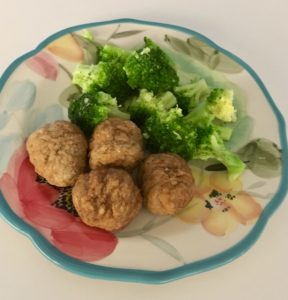 Day 4: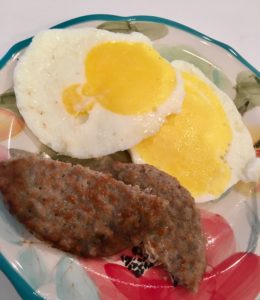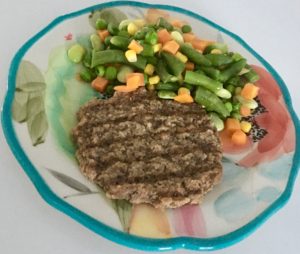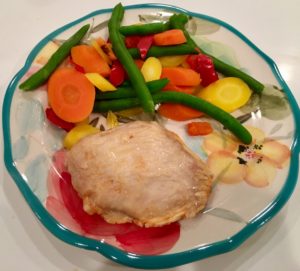 Day 5: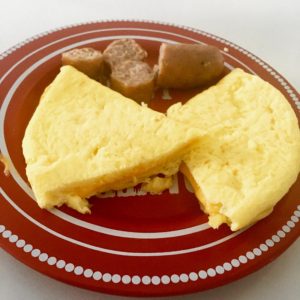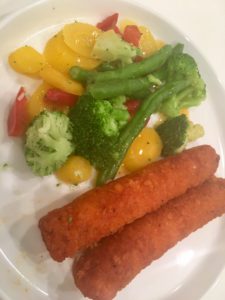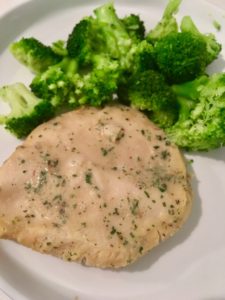 Day 6: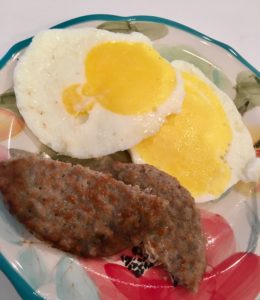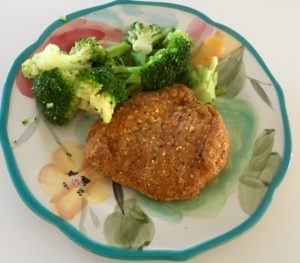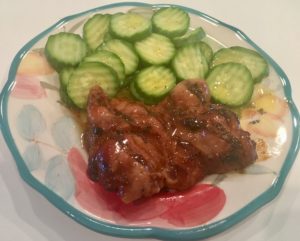 Day 7: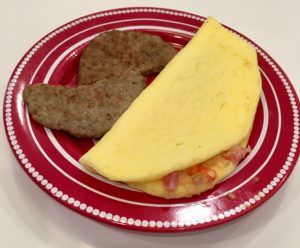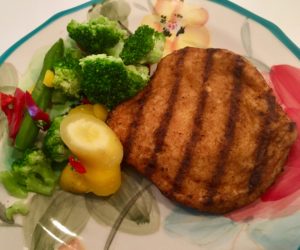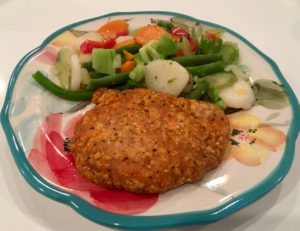 My Results on Personal Trainer Food – Week 1
This was actually a rough week for me because both of my babies had a respiratory infection so life was basically hell. So, having food ready to microwave food was a blessing because I wouldn't have ate otherwise.
Anyway, I started out the week at the heaviest I've ever been (aside from pregnancy)- 153lbs! I ended the week at 150lbs, woohoo! That's more than I was expecting, especially since I didn't have time to workout due to my kids being sick.
I also have way more energy and my clothes fit better. Basically, they're not cutting off my circulation.
That being said, I wasn't eating to great before I started this- which is exactly why I did start. I had to get my shit together, ya'll. And this really felt like the only answer considering I work from home with 2 under 2 that are not in daycare.
***As soon as my kids are better and actually sleeping again, I will be getting back in to a workout routine along with the meals for the best results. 
The Sodium Question
Ok, so I already know that a common question is going to be how much sodium is in the food and what does that mean?
You guys, here's the thing: you can actually have sodium without dying. Seriously.
I know it's been ingrained in our heads that sodium is awful. However, there are guidelines for how much sodium you can have daily.
The American Heart Association recommends no more than 2,300 milligrams (mgs) a day and an ideal limit of no more than 1,500 mg per day for most adults.
All that means is that you have to look through the meals nutrition facts, which are listed on the website, and decide which meals will keep you within healthy guidelines. That's mostly going to mean limiting the breaded protein options.
Personal Trainer Food Coupon Code – $100 Off
If you're ready to get started, make sure you sign up through this link and enter the code HEALTHYFOOD at checkout to save $100!
Personal Trainer Food Review Summary
All in all, the food is delicious- especially for less than what you'd pay for lunch at McDonalds. You get 28 days of healthy meals for under $13/day.
If you're worried about the cost, here are some things to consider:
How much will you save in groceries by excluding food for yourself?
How much will you save by not buying lunch when you are at work?
How much will you save by not eating out?
How much will you save by not buying liquor?
How much will you save by not buying random snacks?
And, of course, how will it make you feel to have easily completed 28 days worth of healthy eating without having an excuse to fall off the wagon?
Honestly, this is as convenient as healthy eating is going to get and it's a lot cheaper than other meal services that charge about $8-12 per meal.
This gives you a way to eat healthy even when things at home are crazy and you don't have time to cook or even breathe.
Considering I lost 3lbs in my first week with very little effort, I will definitely be continuing this plan!
More Personal Trainer Food Reviews
****** These will become clickable links as I complete the weeks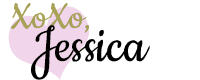 Disclaimer: These meals were provided to me by PTF, however, all opinions are 100% my own and honest.

This post may contain affiliate links to help our readers find the best products.