Final Personal Trainer Food Results After 28 Days
Are you ready?! Dun… dun… dunnn…
Okay, so total I lost 7.5lbs. The last week I only lost half a pound- but, I'm not surprised. I started working out hard core like I used to on week 3, so I knew I wouldn't lose much weight (that's just what happens because muscle).
But, ya'll, you can absolutely see the difference! I lost so much fat that I just had hanging around my midsection (thanks kids!).
Plus, 7.5lbs in 4 weeks is a very healthy amount to lose.
Are you ready? Here goes nothing!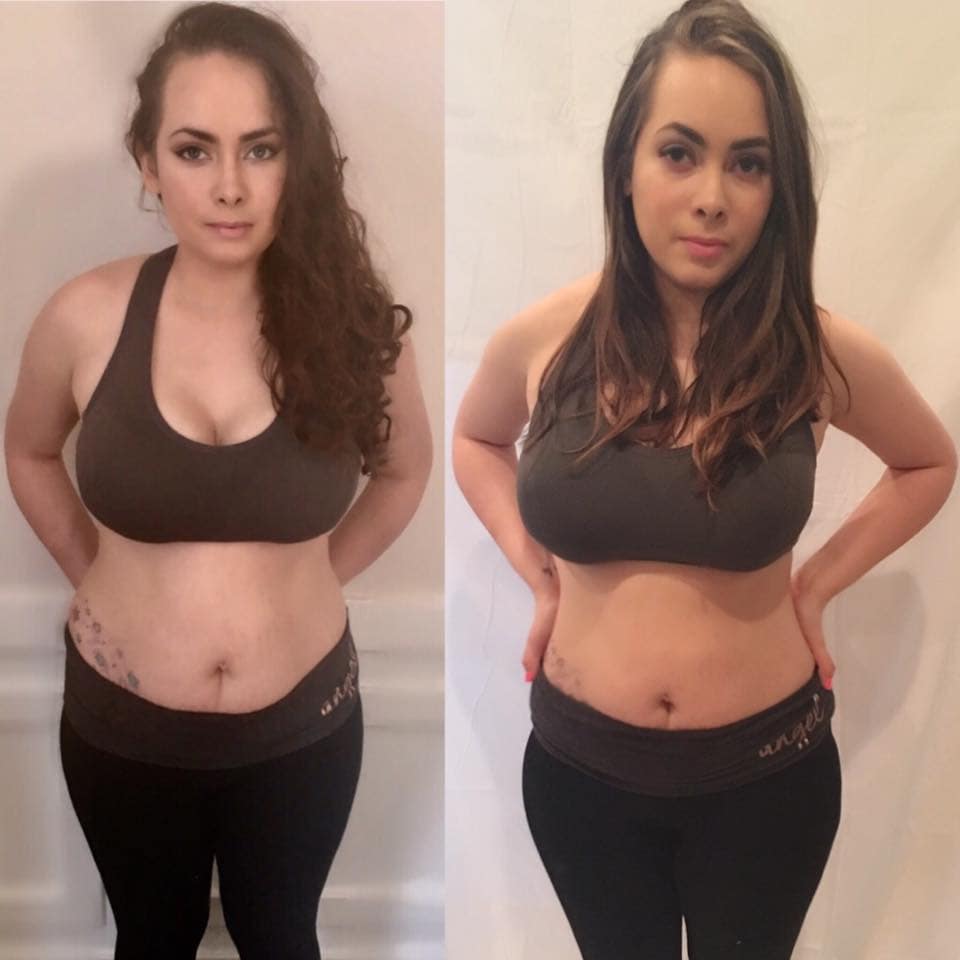 Do you see how much worse the bags under my eyes are though? I'm tired. So, so tired. And, honestly, if I wasn't using Personal Trainer Food I probably would have gained weight because I would not have had an ounce of energy to cook.
My kids were very sick (both of them), my husband had a man cold, I was sick, my mother in law was sick, and the list just went on and on this month. And, let me tell you, those bags are covered with makeup and STILL show through.
That was the beauty of Personal Trainer Food for me. I was able to eat healthy with little to no effort or energy, therefore, losing weight.
My Meals for the Week
Day 21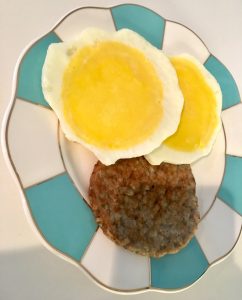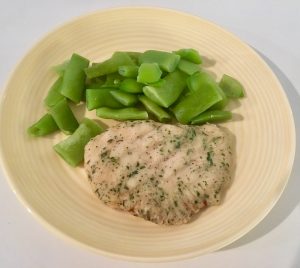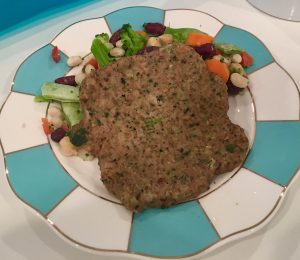 Day 22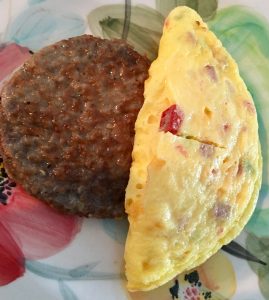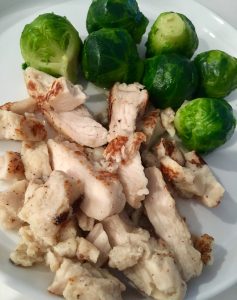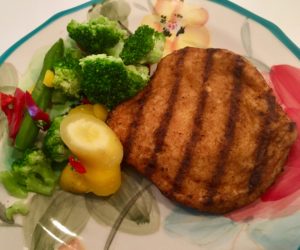 Day 23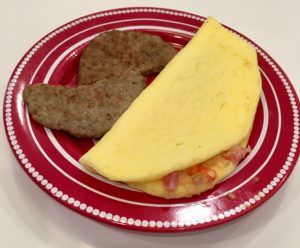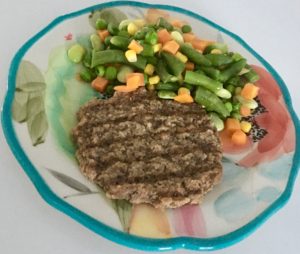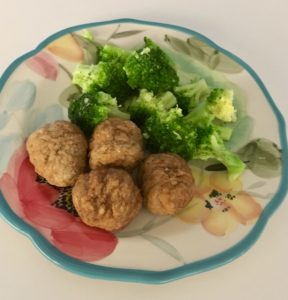 Day 24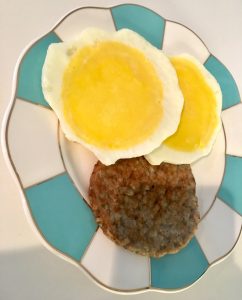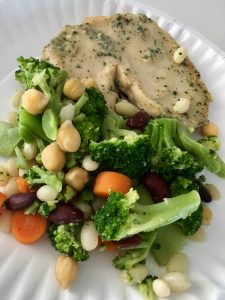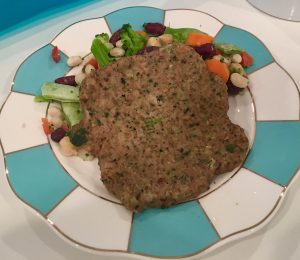 Day 25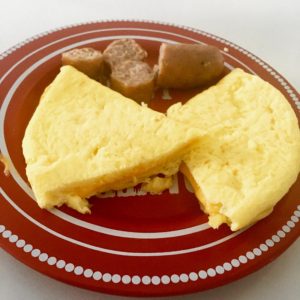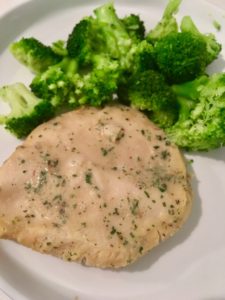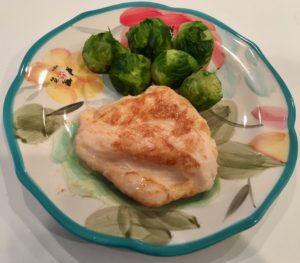 Day 26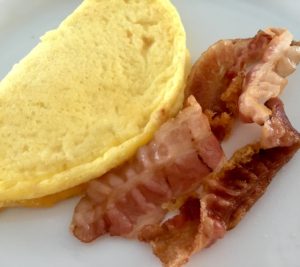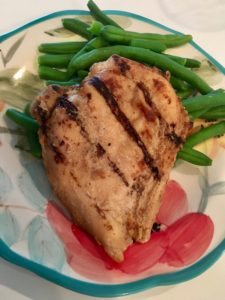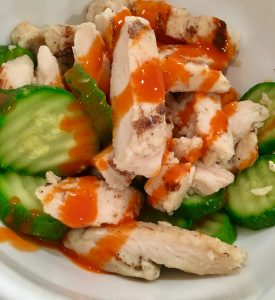 Day 27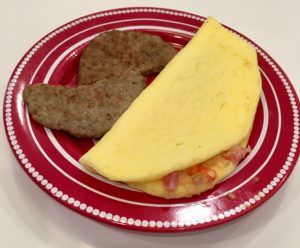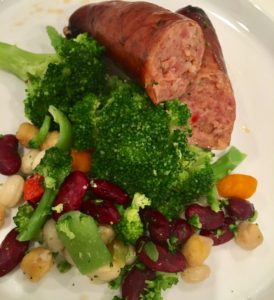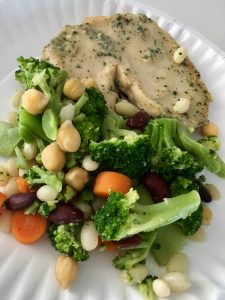 Day 28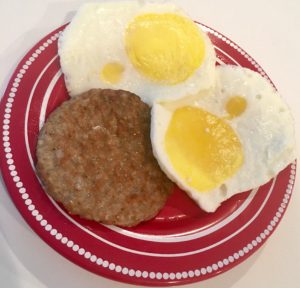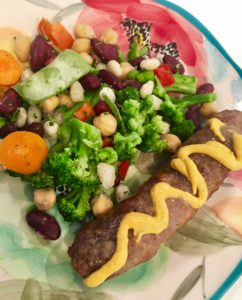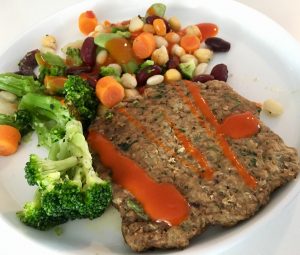 The Best Personal Trainer Food Food Options
Obviously, we all have different tastes. But, these were my personal favorite meals. I didn't try every single thing they offer, though, so I'm sure there are some other good ones I just didn't get to try.
Breakfast Options
Frittata Omelet with Maple Sausage or Breakfast Sausage
Western Omelet with Breakfast Sausage
Lunch & Dinner Options
Teriyaki Chicken – My favorite!! It is a higher sodium option though, so watch how many you order.
Italian Chicken Breast
Garden Turkey Burger – One of the best options, lower in sodium.
Cheeseburger Stick
Zucchini
Brussel Sprouts
Broccoli Florets
Fiesta Blend Veggies
***** I did not try the snacks so I cannot speak to those.
Personal Trainer Food Tips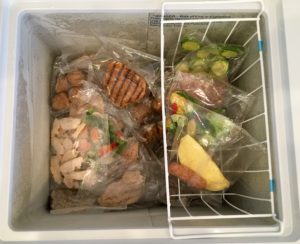 If you have a deep freezer, use it! It's a lot of food so if you have other people in your home eating other foods, it's may be hard to fit it all in your freezer unless you don't use a lot of freezer space.
If you exercise a lot, you may want to get the "Recon" meal plan option with extra protein. I think I'll try this option next time.
Make sure you eat healthy snacks for best results. Don't go eating a donut while your on this plan because it defeats the purpose! I had apples, nuts, extra protein, berries, avocado, or cheese as snacks.
Pick a variety of foods so you don't get tired of eating the same thing over and over.
Skip the breaded options if you want lower sodium! I didn't order many of those, and the ones I did eat I counted as cheats.
Personal Trainer Food Review Summary
All in all, the food is delicious- especially for less than what you'd pay for lunch at McDonalds. You get 28 days of healthy meals, 3 meals a day, for under $13/day.
If you're worried about the cost, here are some things to consider:
How much will you save in groceries by excluding food for yourself?
How much will you save by not buying lunch when you are at work?
How much will you save by not eating out?
How much will you save by not buying liquor?
How much will you save by not buying random snacks?
And, of course, how will it make you feel to have easily completed 28 days worth of healthy eating without having an excuse to fall off the wagon?
Honestly, this is as convenient as healthy eating is going to get and it's a lot cheaper than other meal services that charge about $8-12 per meal.
This gives you a way to eat healthy even when things at home are crazy and you don't have time to cook or even breathe.
My results were better than I could have even imagined. I lost more weight than I thought I would and I lost many inches and a lot of fat. I bet my results could have been even better had I been able to workout from week 1.
Personal Trainer Food Coupon
If you're ready to get started, make sure you sign up through this link and enter the code HEALTHYFOOD at checkout to save $100!
Other Personal Trainer Food Weekly Reviews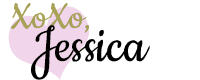 This post may contain affiliate links to help our readers find the best products.