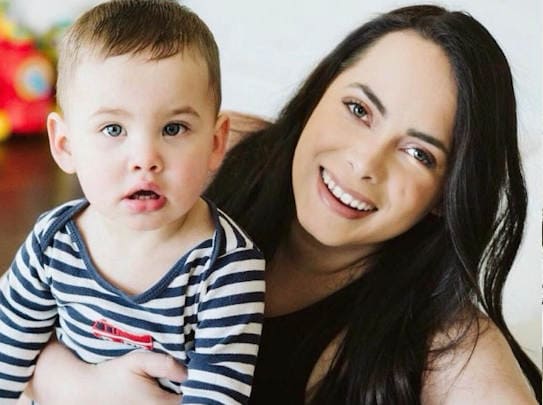 About Jessica Alzamora
Hi there,
I'm Jessica Alzamora, a latina blogger from Chicago, mommy of two toddler boys (ages two and four) and a fitness and healthy lifestyle enthusiast.
That being said, I'm still trying to get some abs, though! It's just as hard for me to do it just as anyone else. Yes, I know what needs to be done- but life gets in my way as well.
It really is hard and takes lots of commitment to be in tip top shape. I've had several miscarriages, two c-sections and postpartum depression… twice in less than two years. So I have gone lots of times without doing hardcore workouts or even working out at all. I've also eaten maybe 5 jars of rocky road ice cream in one sitting- that's life!
But, seriously, with two little ones and a full time business – I have had to find ways to simplify and organize my fitness journey.
I'm really just a regular girl trying to make living a healthy life easier in todays busy, busy world and helping other mommies along the way!
About EasyLivingToday
My goal with Easy Living Today is to help other people live their fittest and happiest lives, without overcomplicating the process.
I only post recipes that are tested and approved by myself, my husband who is the pickiest eater in the world, and my two sons. I also only recommend items I've tried and loved.
Furthermore, I try to keep everything simple from recipes to exercises and DIY projects, because it's hard to do complicated things when you have kids!
Since 2014, I have been fortunate to have opportunities open up for me like becoming a brand ambassador and working with national brands like Bowflex, HardRock Hotels, Febreze, Aldi, Jewel-Osco, ClubMed, Dicks Sporting Goods and many, many more.
I love partnering with agencies on sponsored posts, reviews, press trips and experiences for brands and companies that my family and I absolutely love and know my readers will love as well.
Easy Living Today receives an average of over 445k pageviews a month and over 285k unique visitors. 97% of our readers are women and 84% are moms.
Social Media
This post may contain affiliate links to help our readers find the best products.