Do you want to eat the healthiest foods for your body or just train to be Wonder Woman? Well, look no further than grilled salmon and avocado salsa!
Both salmon and avocado are powerhouses filled with nutrients.
Salmon has a ton of protein, amazing omega-3 fatty acids, vitamin D, b12, b6 and the list goes on. It's seriously one of the best proteins you can eat and this recipe makes it delicious.
On top of that, avocado is incredibly nutritious as well. Avocados are loaded with heart-healthy monounsaturated fatty acids, fiber and potassium.
You mix them both together and you are seriously winning at life.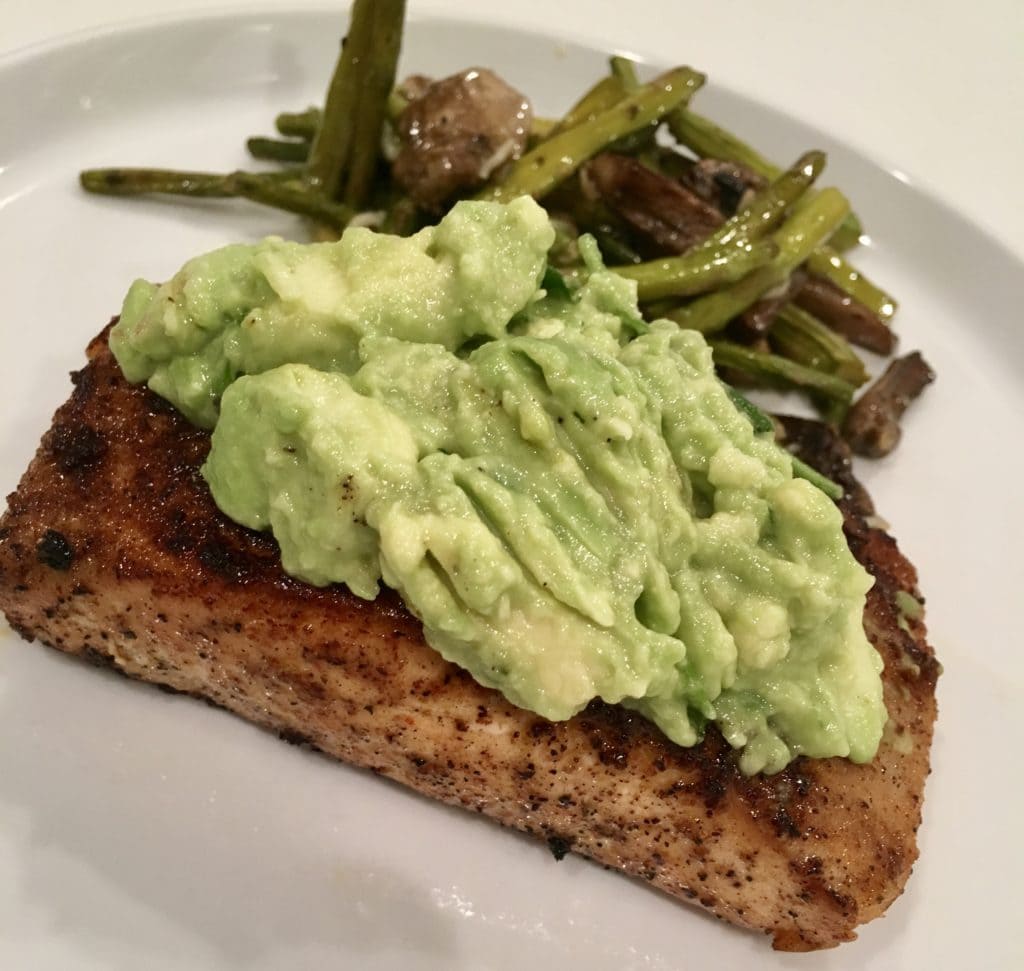 Tools for an Authentic Avocado Salsa
Granite Molcajete Spice Grinder
Molcajete Grinder for Mixing Salsa
If you've ever been in a Mexican kitchen, you've likely seen a molcajete.
Molcajetes are to make salsas, grind spices and prepare dips. If you love avocado salsas and/or guacamole- you need this! It helps you make the best avocado salsa out there.
The grinding action of the molcajete releases the essential oils of the ingredients you are using, which adds depth of flavor to your food. Preparing food in a blender chops the food instead of grinding it which releases less flavor and gives it a different texture.
Stainless Steel Lemon Squeezer
Stainless Steel Lemon Squeezer
If you don't own one of these, you are missing out!
A lemon squeezer makes squeezing the juice out of your limes in lemons 20 times easier. You also yield way more juice with a lemon squeezer than you would by hand- and in 1/3 of the time.
You want a stainless steel one because the painted ones start to chip and you don't want that chipped pain in your food, especially if you have kids.
One with a silicone grip also makes it more comfortable to squeeze.
Grilled Salmon and Avocado Salsa Recipe
Grilled Salmon Ingredients
4 salmon fillets
1 tbs olive oil
1 tsp adobo
1 tsp ground cumin
1 tsp paprika powder
1 tsp onion powder
1/2 tsp cayenne pepper
1 tsp black pepper
Avocado Salsa Ingredients
1 avocado, sliced and peeled
1 tbs finely chopped cilantro
Salt to taste
Grilled Salmon and Avocado Salsa Directions
Mix all of the seasonings together
Rub the salmon fillets with olive oil and this seasoning mix
Refrigerate for at least 1 hour
Pre-heat stove or grill
Combine the avocado, cilantro, lime juice, and salt in a bowl and mash like guacamole
Grill the salmon until done on an actual grill or on a non-stick pan
Top with the avocado salsa
Enjoy!
**** I like to serve this with a side of oven roasted asparagus mushrooms, yum!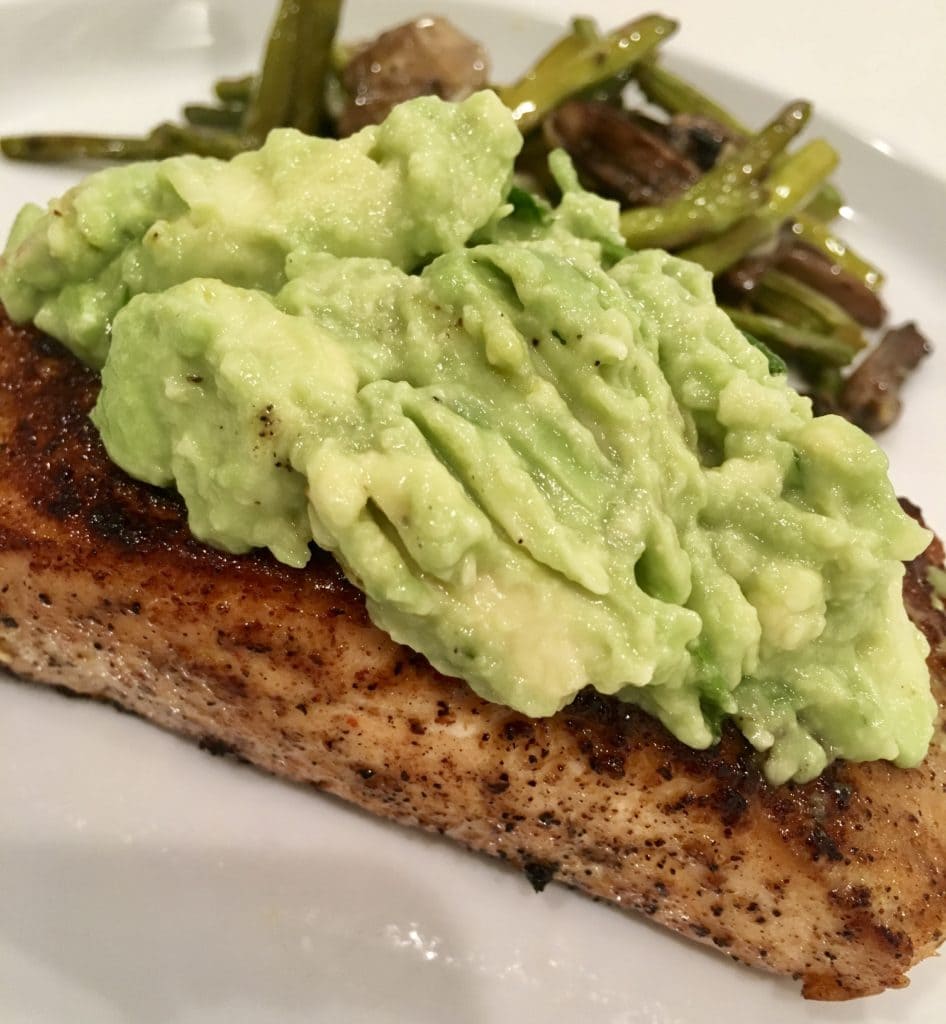 21 Day Clean Eating Meal Plan
This meal plan simplifies the clean eating process for you. All of your meals are already planned out for you with the best nutrition and calories already counted. Recipes for all meals are also included along with grocery lists.
You wont have to do any of the stressful planning and thinking, just shop from the list and make the recipes!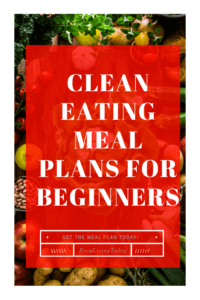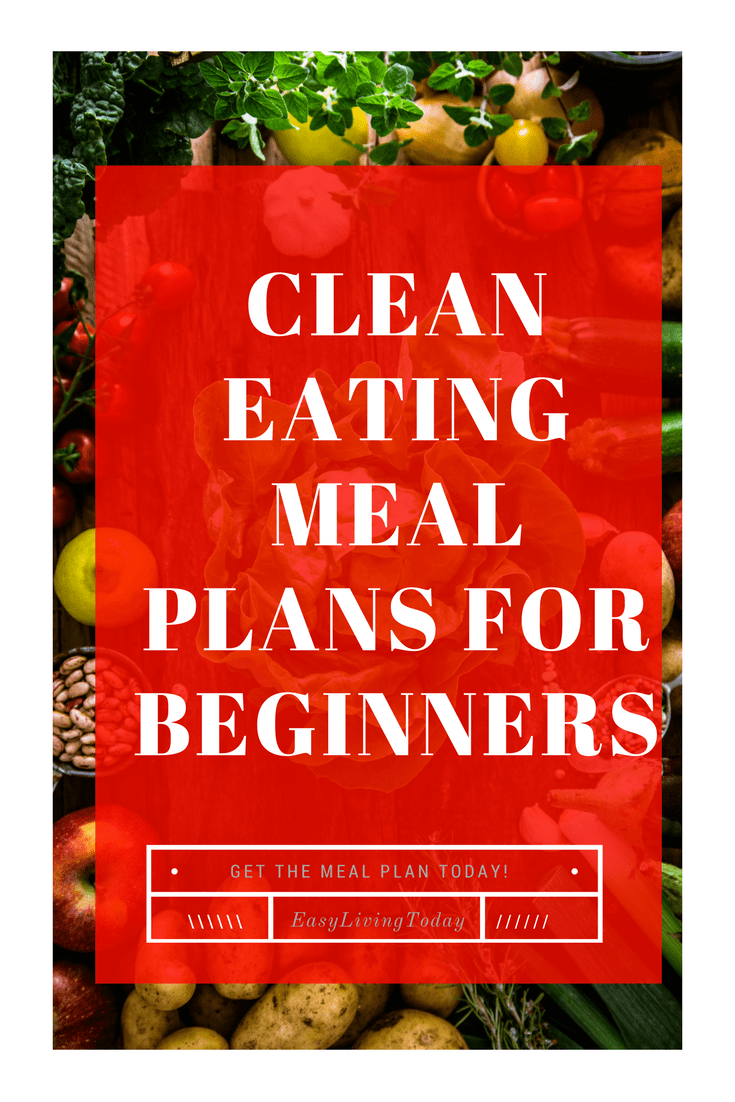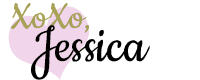 This post may contain affiliate links to help our readers find the best products.