Can't get your picky eaters to eat veggies? These oven roasted asparagus mushrooms will do the trick!
They taste just as wonderful as they smell and are super easy and quick to make. I mean, you can literally have them in the oven before your toddler even thinks about climbing on to the TV stand… or is that just my kid?
And once they're in the oven you can go back to your regularly scheduled program until the oven beeps and they're ready to eat.
Avoiding Extra Fat when Roasting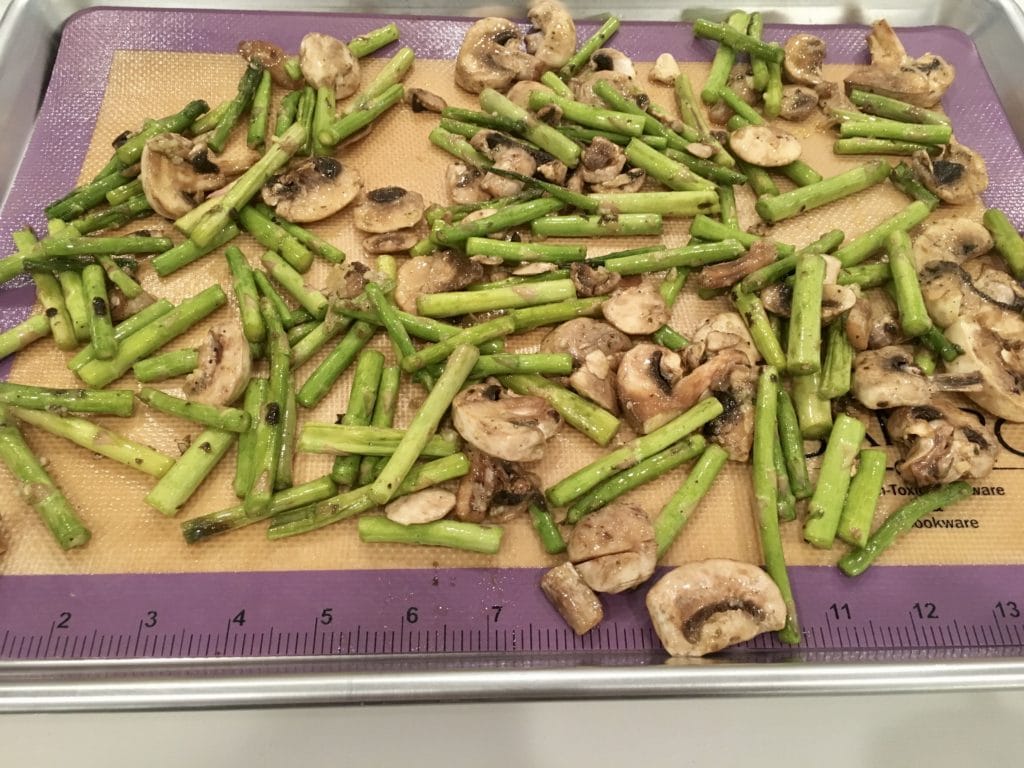 AmazonBasics Silicone Baking Mat – 2 Pack
Silicone Baking Mats
If you want to keep your calories on the lower end and your meals on the healthier side, you'll want to use the least amount of fat necessary.
Silicone baking mats take a way the need to grease a pan, so you don't need any extra oil or cooking spray to keep your food from sticking.
They are also much easier to clean than a sticky pan, and that's always a bonus when your time is limited.
It's just one of those things you have to have in your kitchen.
Oven Roasted Asparagus Mushrooms Recipe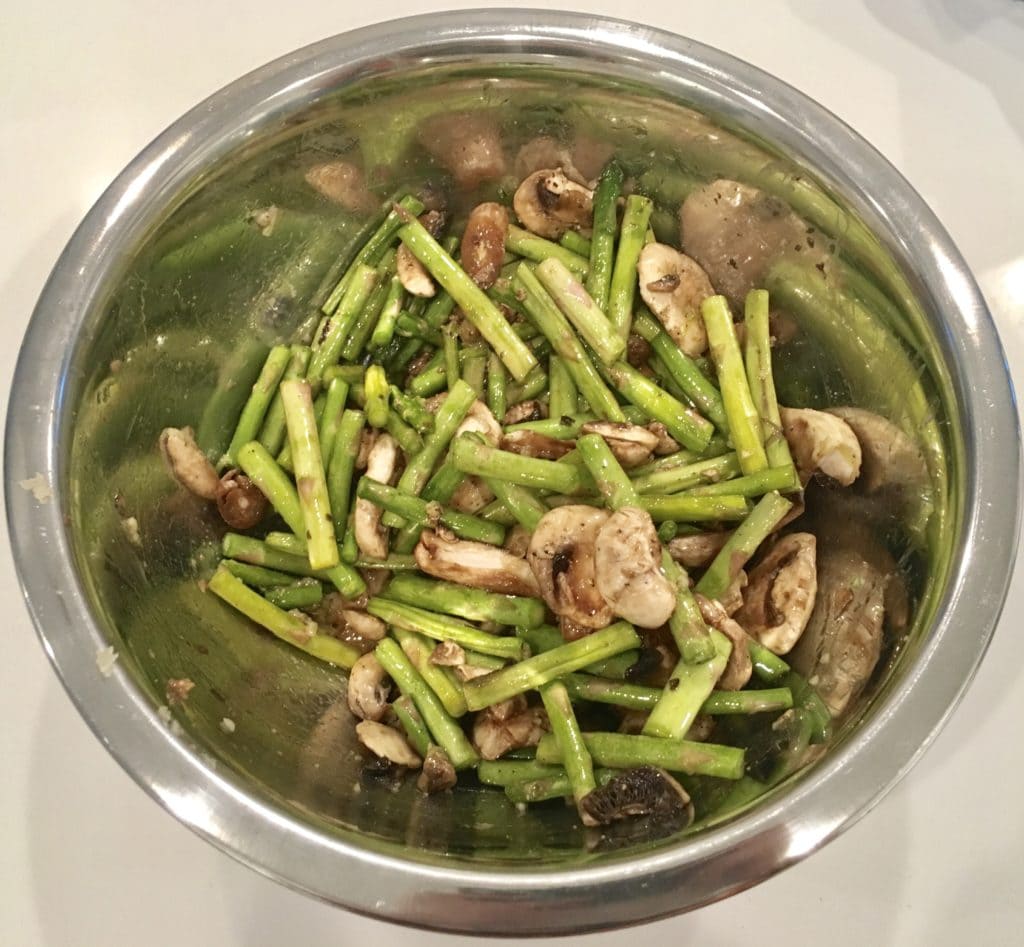 Oven Roasted Asparagus Mushrooms Ingredients
1 bunch of asparagus
5 large white mushrooms, sliced (or pre-sliced mushrooms)
1 tbsp. olive oil
1 clove of garlic, minced
salt and pepper to taste
Oven Roasted Asparagus Mushrooms Directions
Preheat oven to 375 F
Cut off woody ends of the asparagus and cut into 2 inch pieces
Throw asparagus and sliced mushrooms in to a bowl and toss with olive oil, garlic, salt and pepper
Add the vegetables to a roasting pan with a silicone baking sheet
Roast for 17 minutes or till desired tenderness
Enjoy!
**** I love serving these veggies with this delicious grilled salmon with avocado salsa!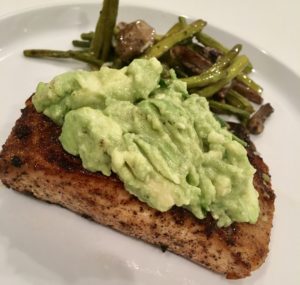 21 Day Fix Portions
Serving Size: 1 Cup
Container Count: 1 Green
21 Day Clean Eating Meal Plan
This meal plan simplifies the clean eating process for you. All of your meals are already planned out for you with the best nutrition and calories already counted. Recipes for all meals are also included along with grocery lists. 
You wont have to do any of the stressful planning and thinking, just shop from the list and make the recipes!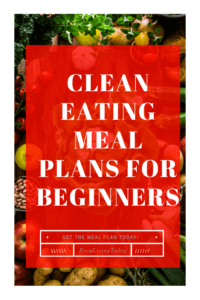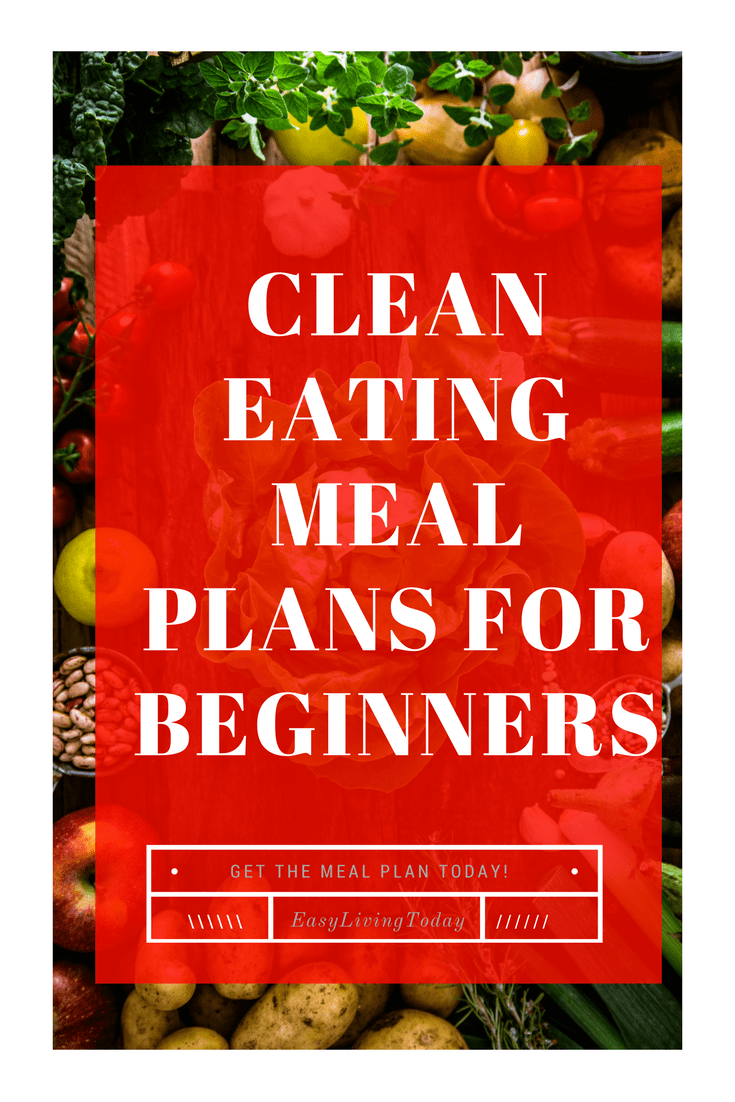 This post may contain affiliate links to help our readers find the best products.