When I had my son, I suffered from awful postpartum depression- and it is so real. People don't seem to acknowledge it, but I can tell you from first hand experience- IT'S REAL!
Although I never had thoughts about hurting my son, I did have thoughts about hurting myself. There were so many days that I just didn't want to live and seriously thought about jumping out of a window. I would picture it in my head over and over again. And there were days that I thought I would really act on it.
I didn't feel like I was a worthy enough to be a mother. I felt like I was failing at everything.
I thought my exhaustion made me weak. I thought the fact that I couldn't keep up with the house and a newborn made me a shitty mom.
I thought because I didn't have the Pinterest worthy life I had imagined, I was a failure. Because, you know, I should be baking cookies and mopping the floors while wearing my son that I just successfully breastfed- right? WRONG!
And the thing is, it was so easy for me to hide my postpartum depression. My husband didn't even know until weeks in when I couldn't take it anymore and I knew I had to seek help.
When my doctors confirmed it, I finally admitted it to my mom as well because I knew I needed help. It's hard to admit because you worry people are going to think you're a bad mom or don't love your kids- when that is not at all the case.
Otherwise, no one ever knew… until now. Only 3 people knew I was suffering from postpartum depression and it was really easy for me to fake a smile at events or pretend I was happy on Facebook, when in reality I was having awful thoughts and didn't even want to live.
In this day and age, it's so easy to fall in to that. We have to worry about so many things that we don't get enough time to enjoy our children.
As mothers we have to worry about recovering from labor, then we have to worry about going back to work right away because we can't afford our 6 week unpaid maternity leave, and if we can afford it- 6 weeks still isn't enough time to spend with our newborns.
Then we have to work long hours and be away from a child we should still be bonding with. And we're still  not getting any sleep because what 6 week old do you know that sleeps through the night? Not many, that's for sure.
We're also expected to cook, clean, etc.
We're expected to bounce back to our pre pregnancy body right away or everyone looks at you funny. And when I was put on Zoloft and it made me gain weight… that was a tough pill to swallow.
We are taking on so many roles when we should be recovering and bonding with our babies and it's so easy to get overwhelmed and fall in to a deep, dark depression.
And if you don't actively seek help, which many don't, you will not get the help you need. People need to know it's okay to get help. People need to know it's okay to say they don't feel well and think something may be wrong. No one is going to judge you, and if they do- fuck them.
And doctors need to get to know their patients and make them feel comfortable enough to bring these issues up. Help needs to be readily available.
We need a better maternity leave policy like all other countries. And postpartum depression needs to count as a reason to use short term disability when your maternity leave is up, because how do you expect someone suffering like this to perform their job?
Moms need time to bond with their babies and recover.
And as mothers, we need to be kind to other mothers. We all do things differently, especially when it comes down to parenting. No, formula is not the devil and not everyone can breastfeed. No, cereal isn't going to kill your 6 month old. No, you don't have to make your own baby food for your baby to be healthy. What you do is completely up to you and don't let anyone make you feel bad about how you're doing it. Don't let it drive you crazy.
All of that to say, having a mental illness doesn't make you an awful mom. It doesn't make you weak and it doesn't make you a failure. Please, please, please seek help before it gets to be too much to handle.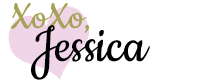 This post may contain affiliate links to help our readers find the best products.