You know that time between lunch and dinner, after a long day, where you find yourself starving and craving donuts and pizza? That's the time it is easiest to fall off the wagon.
Snack time is when you get the most cravings and it also happens to be the time people are least prepared for.
You cook breakfast, prep lunch and dinner… but what about your snacks?
You definitely need something to hold you off between meals, so prepping snacks is key.
The best part? It's super easy!
Check out this video to see just how easy and quick it can be to meal prep no cook healthy snacks.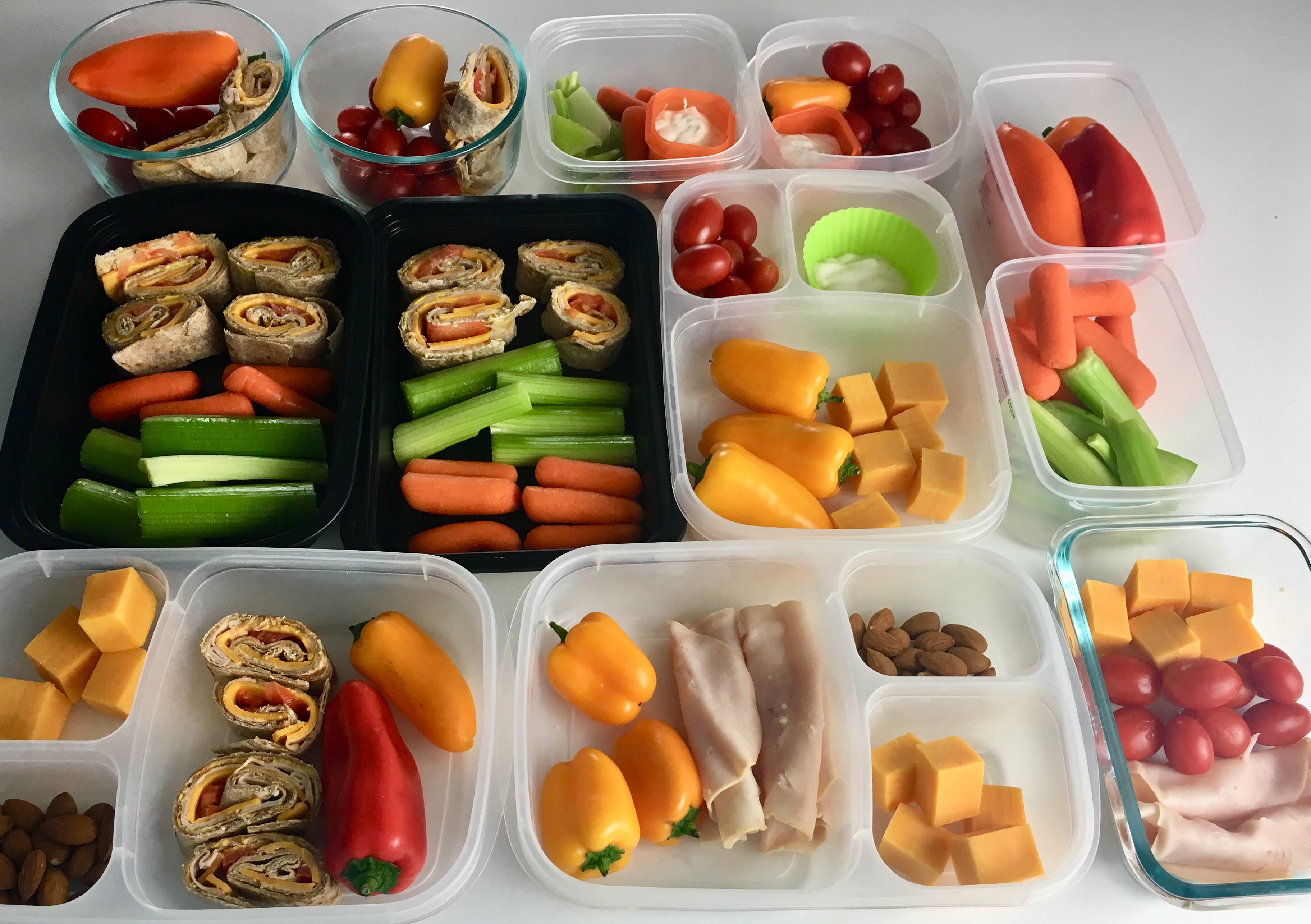 No Cook Healthy Snacks Video
No Cook Meal Prep Ideas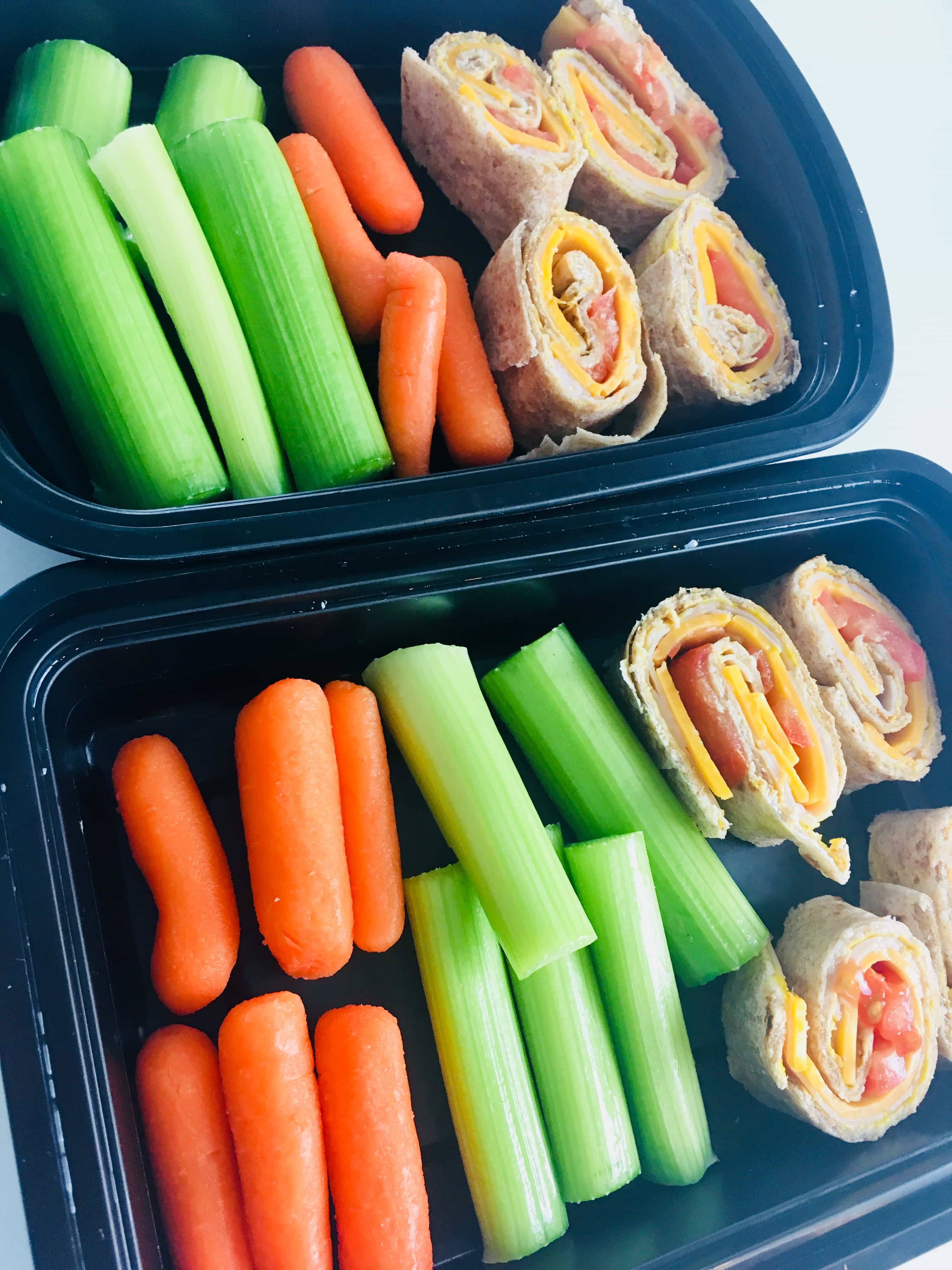 Almonds
Turkey and cheddar pinwheels – Just spread mustard on a whole grain wrap, add turkey, cheddar and tomato. Roll up and slice.

Mini sweet peppers (taste great with ranch)

Rolled up turkey meat
Chopped block of cheddar cheese
Mozzarella cheese sticks
Chopped celery
Baby carrots
Cherry tomatoes
Greek yogurt
Any fruit (I especially like to do strawberries, kiwis, halo oranges and grapes)
Apples and peanut butter
Peanut butter and banana on whole grain bread
Hummus and pita chips
Kalamata olives, feta cheese and cucumbers
Chocolate protein mug cake (just have to microwave)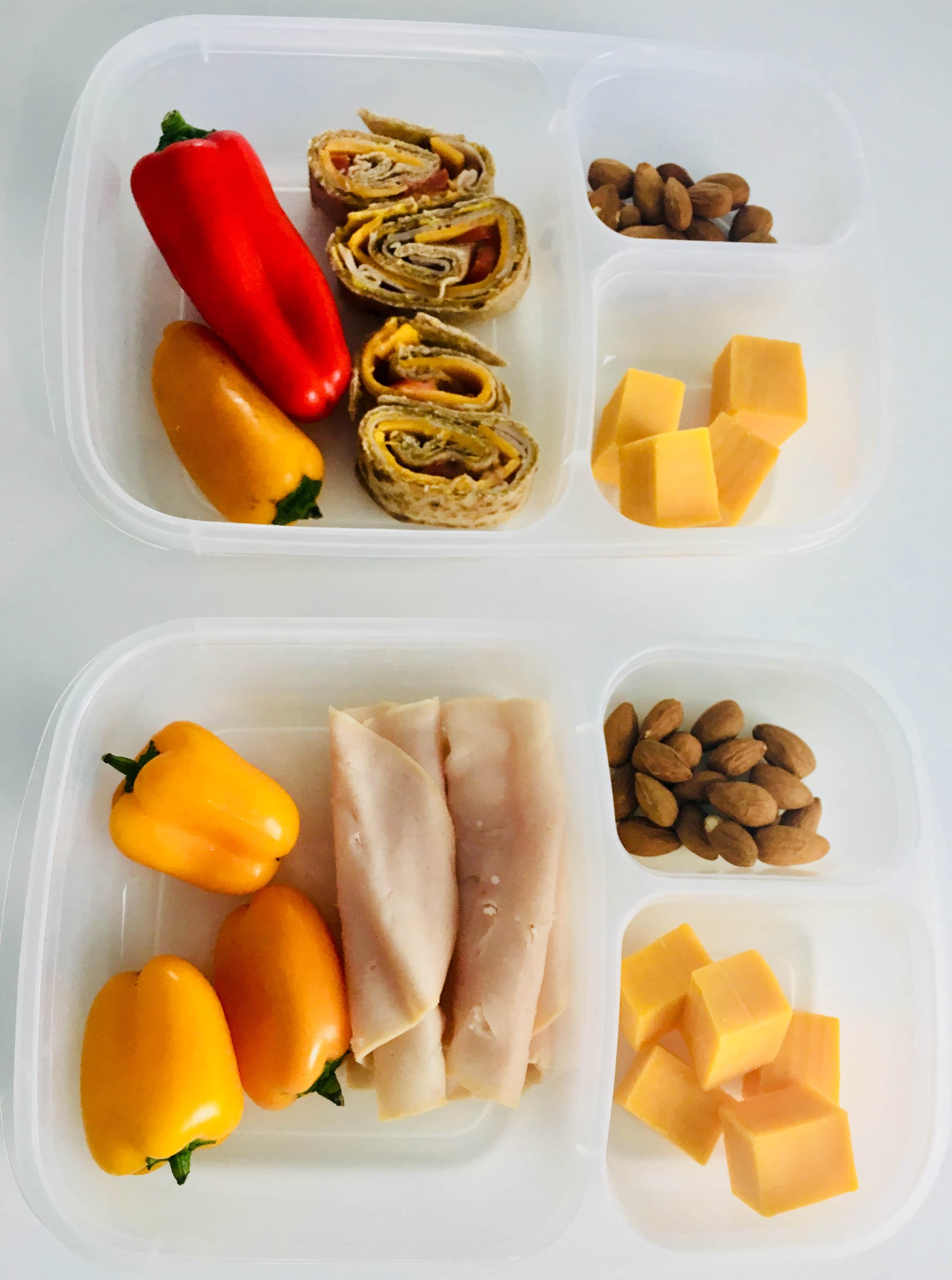 More Meal Prep Ideas
This post may contain affiliate links to help our readers find the best products.