There is nothing like a refreshing salad on a hot, summer day! Who am I kidding? I eat this year round. It's so good and such an easy way to get your veggies in without wanting to pull your hair out!
Did I mention it's super low calorie?! Oh, and it's easy too. Probably the easiest thing you'll ever make next to cereal.
There are a few ways you can make this. I prefer to eat it with just cucumbers, but you can also throw in tomatoes or onions- especially if you want to add more veggies.
This serves 1, so multiply as needed!
Ingredients:
1C sliced and peeled cucumber
1C sliced tomato (optional)
1 lime (doesn't taste the same with pre-packaged lime juice)
Salt to taste
Directions: 
Peel and then slice your cucumber.
If you are using tomatoes, slice those as well.
Throw it all in a bowl and squeeze half of a fresh lime over mixture. I recommend taking a bit as you are squeezing the lime to make sure it's not too much lime for you. I like a LOT of lime, but not everyone does. Just keep adding the lime juice to taste.
Add salt to taste. You can also add a little pepper if you'd like, but I prefer it with just lime & salt.
Enjoy!
21 Day Fix:
Serving size: 1
Containers: 1 or 2 greens depending on how you make it. If you do 1C cucumber and 1C tomatoes, that's 2 green. If you do 2C cucumbers, still 2 greens. If you just do 1C of cucumber, that's just 1G.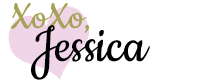 This post may contain affiliate links to help our readers find the best products.