When you order the 21 Day Fix, you receive a lot of information with it. The problem, for me at least, is that all of the information is split in to 3 books. Every time I had to look something up I had to look through each book to see which one the info was in… and, of course, it was always in the last book I checked. Ugh! I couldn't take it.
Some books also had info that I just didn't want or need, so it was unnecessary bulk. I decided I would just make my own with the things I needed.
21 Day Fix Binder Supplies
I didn't add the dividers until later, but it definitely made the binder easier to navigate.
Avery Mini Binder 5.5 x 8.5 Inches
Avery Mini Sheet Protectors
Avery Mini Write-On Dividers
&
The other awesome thing about this is that you can use sharpies over the sheet protectors and then erase it with alcohol prep pads. This way you're not wasting a ton of paper when you are tracking your containers and do not have to keep printing extra sheets, saving you money!
Sharpie Permanent Markers, Fine Point
Dynarex Alcohol Prep Pads
Avery Mini Sheet Protectors
&
Making a 21 Day Fix Binder:
I cut out the pages (just with scissors, nothing special) I wanted from each 21 Day Fix book and placed them in the order that would work best for me. I also printed any recipes or information that I found online and thought would be good to have on hand. Then just stick the pages in to the inserts, divide them how you'd like with the dividers, and put them in the binder.
 Seriously, that's it. Easy– right?!
How I organized mine: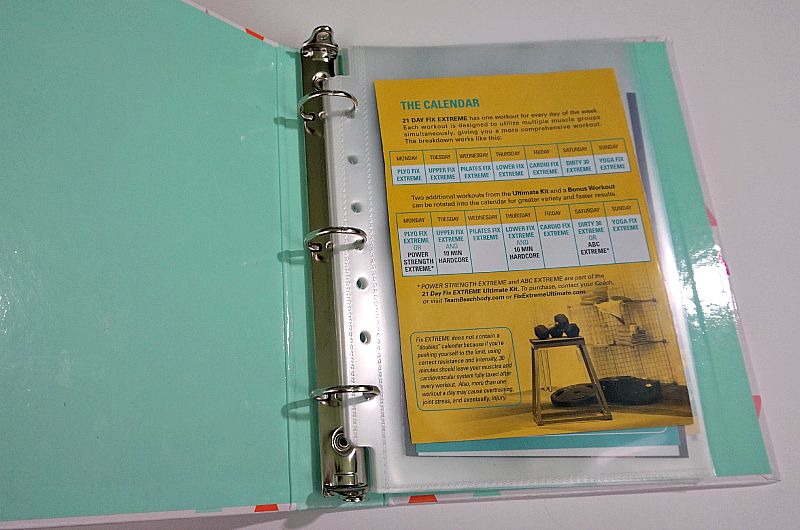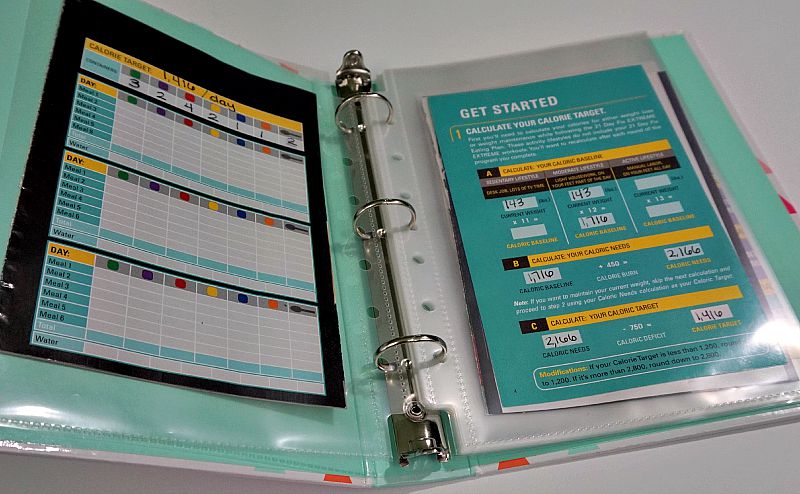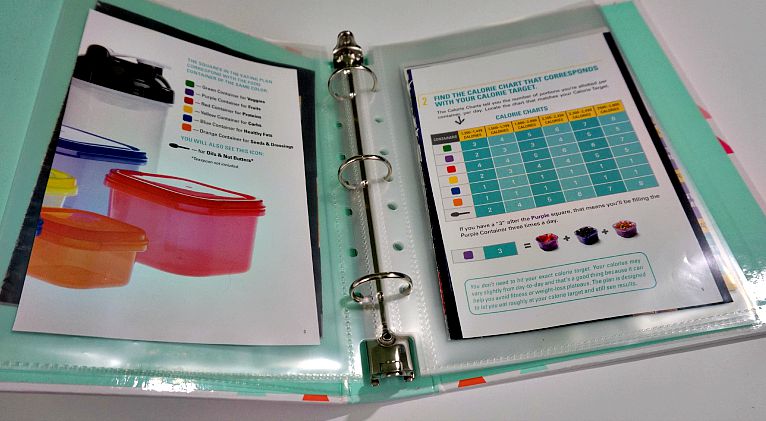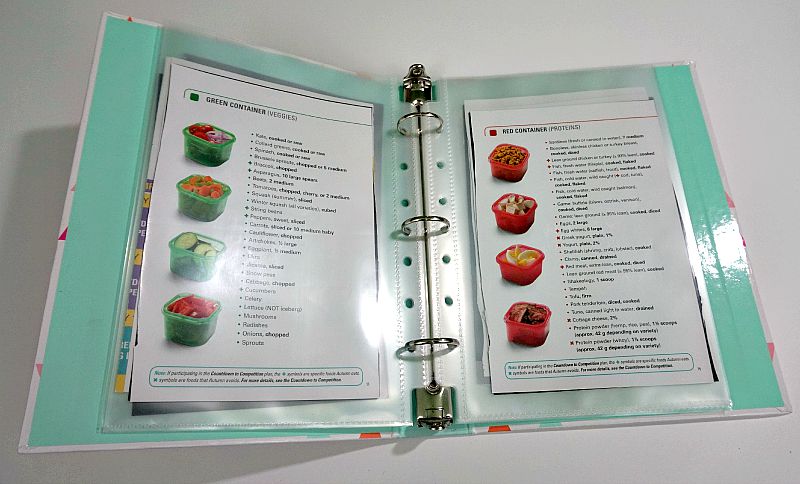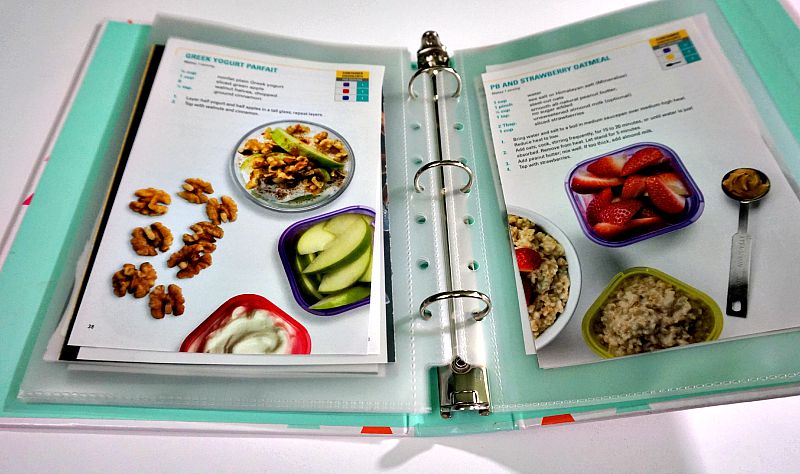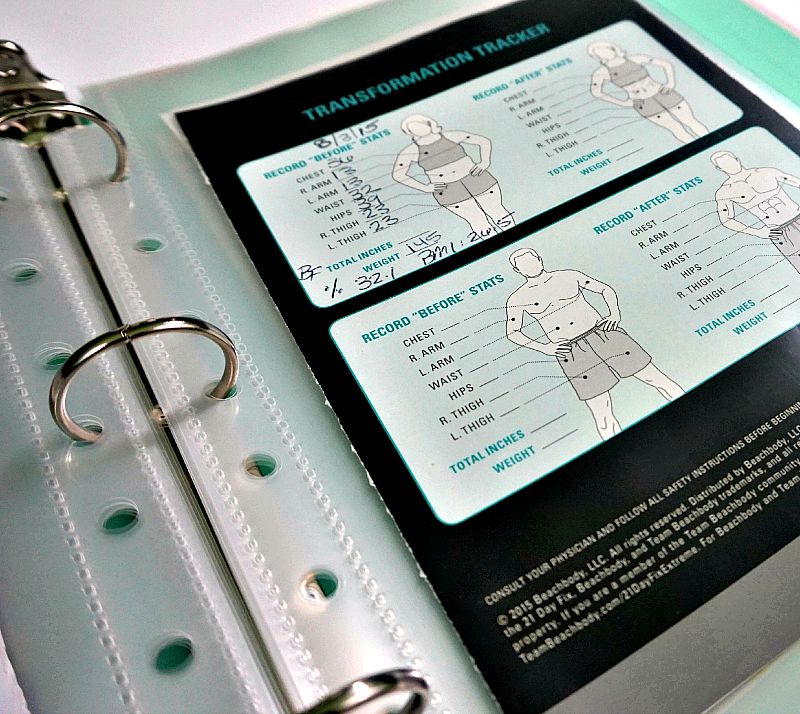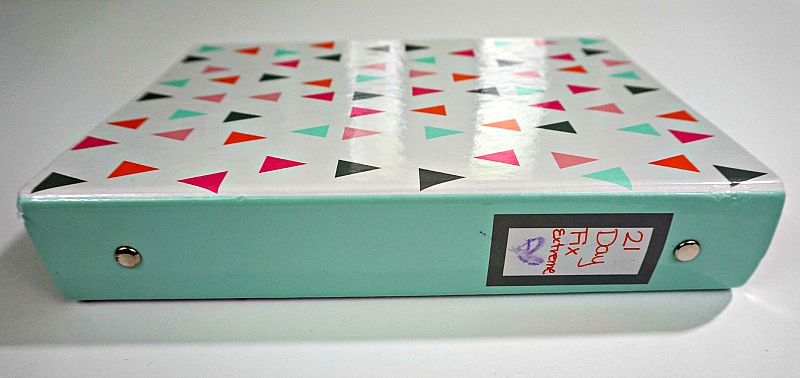 More 21 Day Fix Information:
Are you looking for more 21 Day Fix information? I got you covered! Check out these other links:
For a full 21 day fix weight loss meal plan that includes recipes, grocery lists, container counts, and everything you need for a successful round- get my e-book here: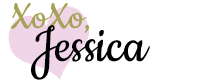 This post may contain affiliate links to help our readers find the best products.