I'm not going to lie, one of my favorite things about the ketogenic diet is that you can eat cheesecake, and keto pumpkin cheesecake is by far my favorite!
Related: Drool Worthy Chocolate Keto Cheesecake
Seriously, you can eat a lot of REALLY good stuff on keto- that's why I keep coming back to it! So many things that would normally feel like a cheat are totally okay on keto. The keto pumpkin cheese cake recipe being one of them.
The key to keeping it keto approved while still being delicious is using Swerve sugar alternatives. I'm obsessed with Swerve because it allows you to make soooo many of your favorite sweets while keeping you in ketosis. Seriously, if you're low carbing it and love sweets- you need these.
Swerve Sweetener, Granular, 12 Ounce

Swerve Sweetener, Confectioners, 12 oz

Keto Pumpkin Cheesecake Recipe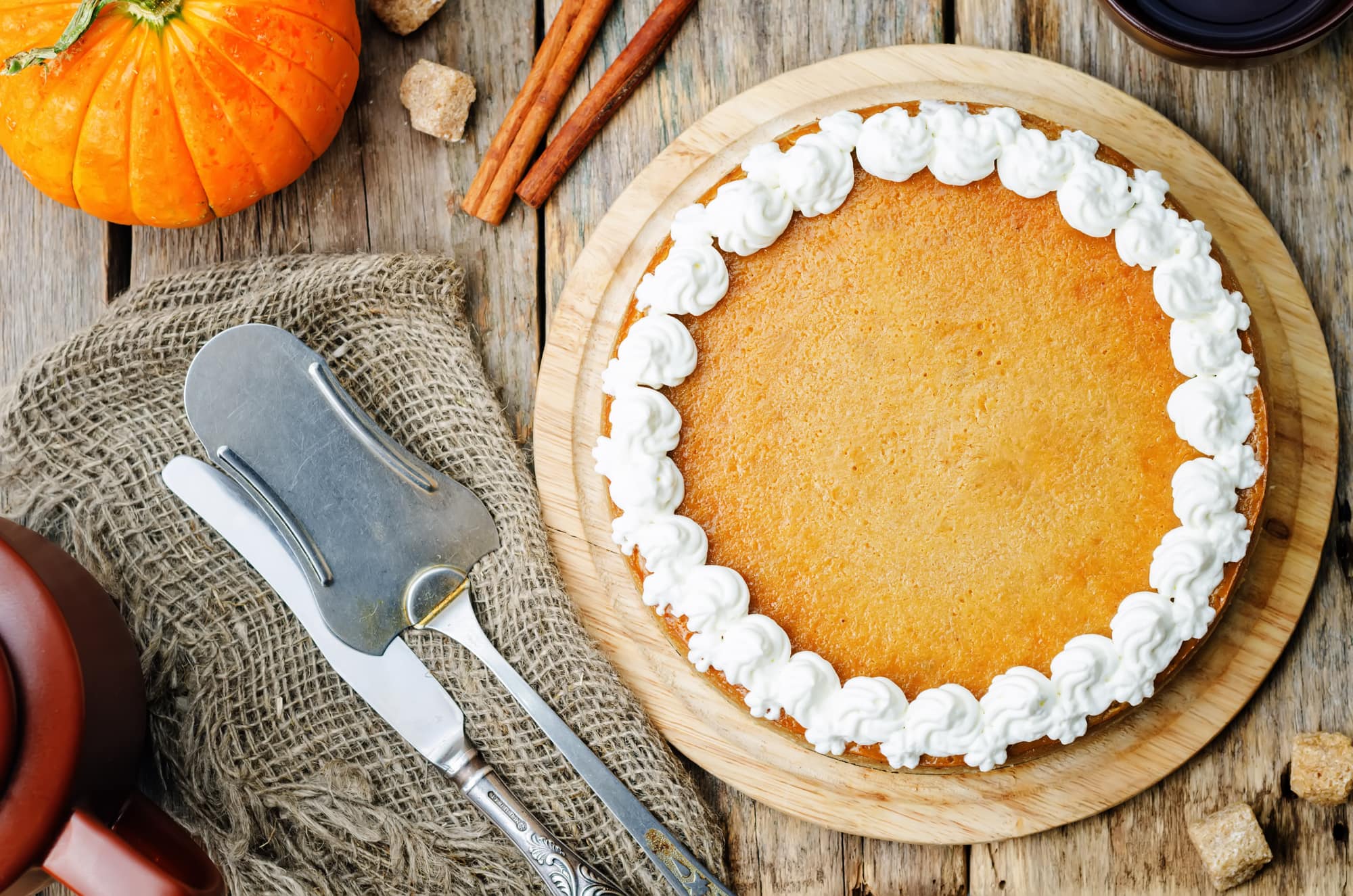 Keto Pumpkin Cheesecake Ingredients
32 oz full fat ricotta cheese
1 cup pumpkin puree
3 tablespoons super fine almond flour
1 tablespoon coconut flour
1 1/2 teaspoon pumpkin pie spice
1/8 teaspoon salt
6 large eggs
2 teaspoons vanilla extract
WHIPPED CREAM
Keto Pumpkin Cheesecake Directions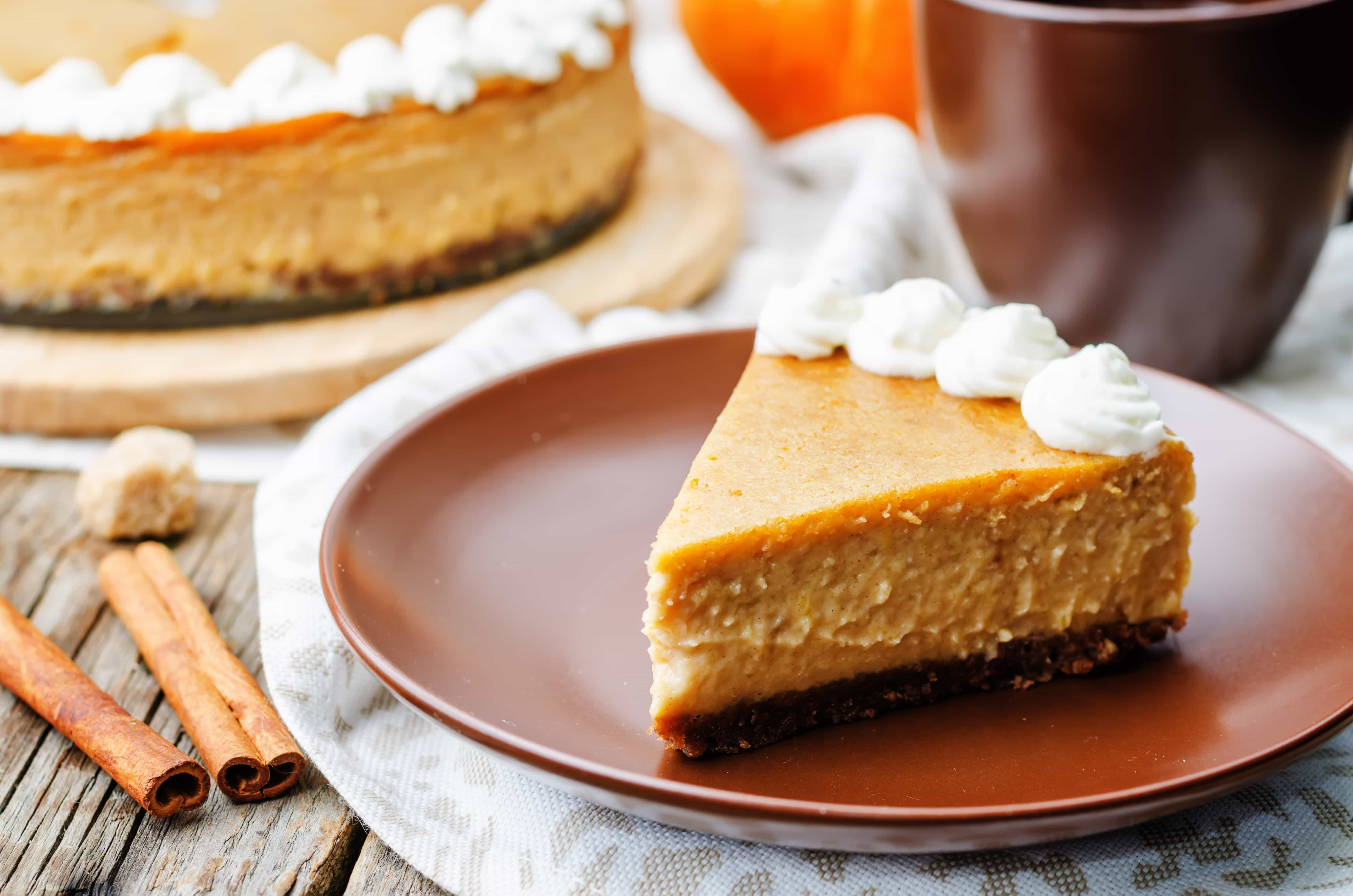 Preheat oven to 300 degrees.
Grease the sides and bottom of an 8 inch springform pan with butter. Cover bottom with foil half way up the pan making sure no water (adding to the pan when baking) or any part is open or exposed. Set aside.
In a bowl whisk together flours, pumpkin pie spice, salt and set aside.
In a large bowl blend ricotta and pumpkin puree until well combined. Add sugar.
Add eggs whisking in one at a time.
Mix in the remaining prepared dry ingredients, and then fold in the vanilla.
Place pan in the middle of a baking pan with a 1 inch lip. Add warm water to the pan util the water reaches about ½ inch up the springform pan. Bake for about 1 hour and 15 minutes or until the center is firm (not jiggly). Remove from the oven and cool for 30 minutes. Refrigerate.
Serve with WHIPPED CREAM: In a deep bowl mix cream, sugar and vanilla with a hand blende for 2 minutes or until until desired consistency.
Keto Pumpkin Cheesecake Nutrients:
Calories: 172
Sodium: 37mg
Carbs: 6g
Dietary Fiber: 1g
Sugars: 1g
Protein: 11g
Please, please, please make sure you actually try this recipe! Don't just pin it and forget it 😉
More Keto Recipes:
Xoxo,

Jessica

This post may contain affiliate links to help our readers find the best products.