One of the hardest parts of the ketogenic diet is figuring out which snacks can help cut cravings, are low carb and easy (aka you don't have to cook them).
I have two toddlers running around my house all day, so I prefer to limit my cooking. I also love chocolate.
So, if you're short on time or just lazy- here are the best keto snacks for lazy people. None of these require any sort of cooking or prep, you can just buy them, open the package and eat them. Easy.
Related: Super Simple Guide to Essentials for Beginners on Keto
Best Keto Snacks for Lazy People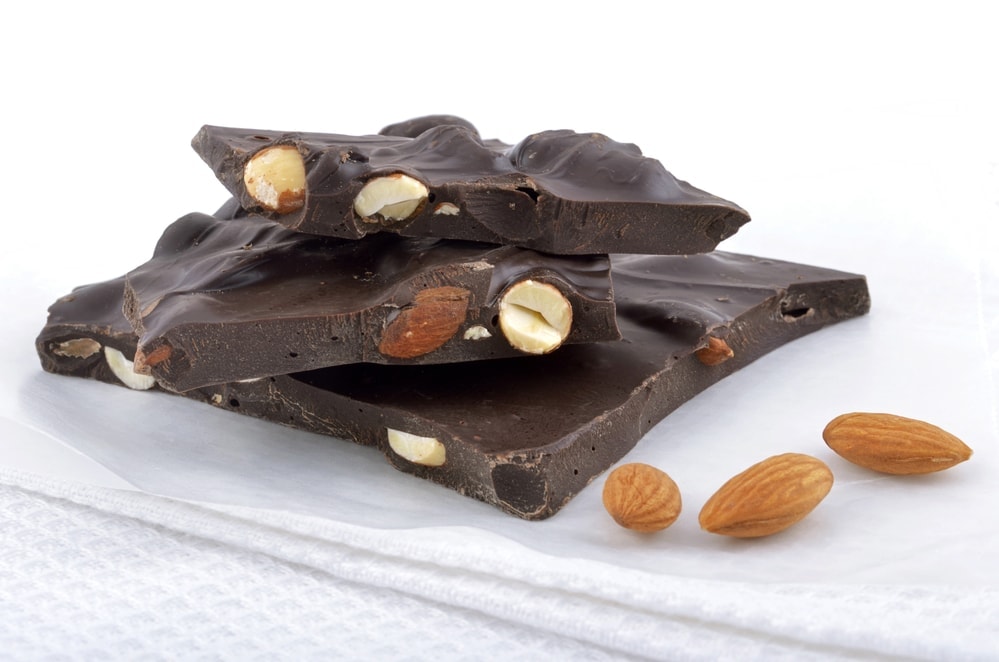 Hazelnut Bark: Bark is amazing and tastes like a treat. If you love it, but don't love cooking it, you can buy keto approved hazelnut or chocolate bark already made with just 2 net carbs. This is perfect for anyone who is having a hard time giving up candy bars because that's exactly what they taste like.
Keto approved chocolate squares (milk chocolate or dark): I loveeeee chocolate and it was so hard for me to give up REAL chocolate that didn't come in the form of some sort of protein drink. These milk chocolate and dark chocolate squares are keto approved with only 1 net carb, though. You can easily carry them in your bag and eat them whenever you get a craving. You can also get 10% with code easylivingtoday!
Beef Jerky sticks: If sweets aren't your thing or you just want something a little more filling, beef sticks are a perfect snack when doing keto. These are individually wrapped so you can just carry them around with you and eat one when you get hungry.
 No Sugar, 100% Grass-fed Beef Sticks 

Pepperoni: My local grocery store sells pre-cut pepperoni in a resealable bag and it's a favorite snack of ours with 0 carbs. I've been known to melt mozzarella cheese on a pan with pepperoni whenever I'm craving pizza- sooo good!! But you can also just eat a few pepperoni slices as a quick snack.
Cheese sticks: Cheese is usually 0 carbs, so cheese sticks are a super convenient snack because they're easy to eat and individually wrapped.
Salted Chocolate Macadamia Nut Butter: These are fat bombs you don't have to make yourself, with 22g of fat and just 1 net carb! They taste amazing and are another perfect treat for anyone with a sweet tooth. They're in pouches similar to baby food pouches so it's another snack you can take on the go with you. They're also all natural.
Salted Chocolate Macadamia Nut Butter

Chocolate Chip Cookies: And if cookies are your thing, these pre-made cookies only have 2g net carbs!
Fat Snax Chocolate Chip Cookies

And those, my friends, are the most convenient and best keto snacks to keep on hand while you are on the ketogenic diet!

Xoxo,

Jessica

This post may contain affiliate links to help our readers find the best products.