* This blog post is sponsored by iHerb, but all opinions are 100% my own.
Super Simple Guide to Keto Essentials for Beginners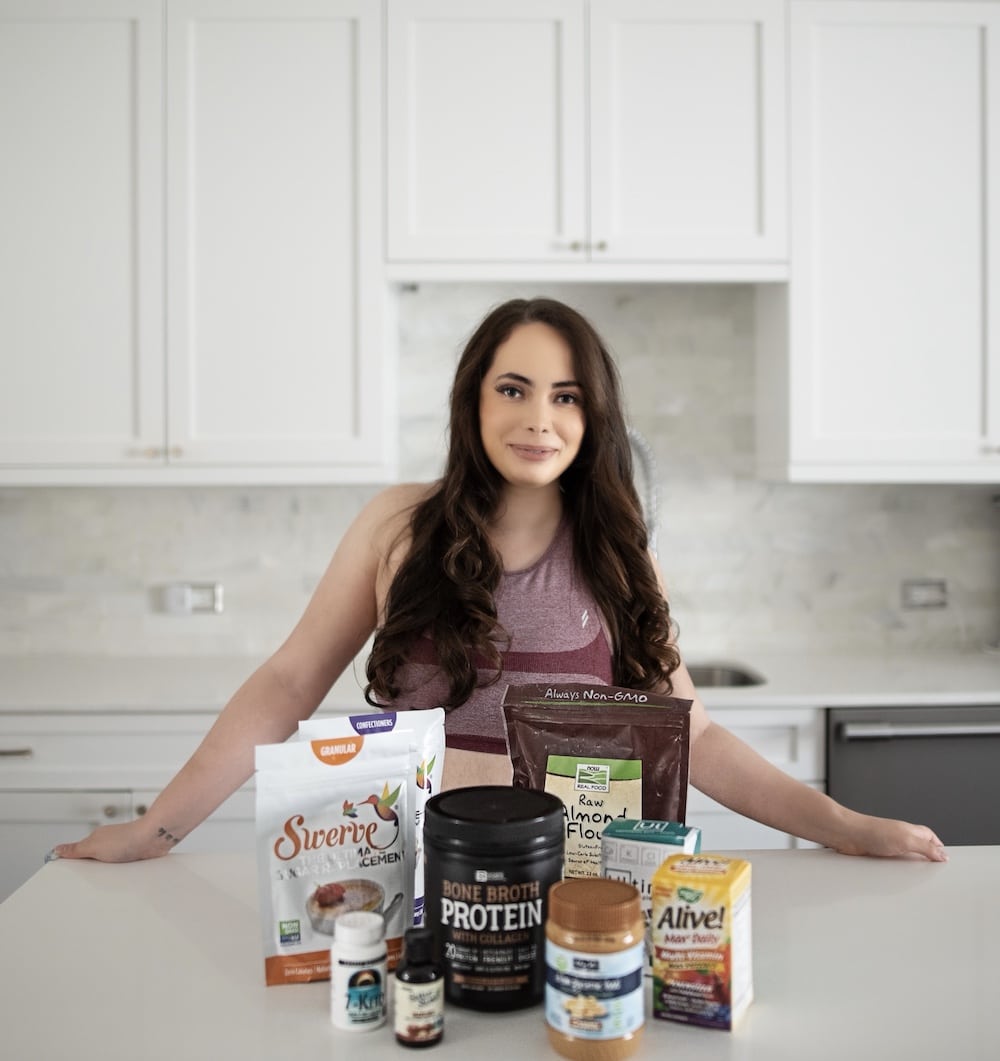 I have been doing the ketogenic diet for a few months now and have had some great results.
My biggest issue has been falling off track a few times and having to get my body back in to ketosis… therefore, dealing with the terrible keto flu yet again. What is the keto flu, you ask? It's basically the way your body reacts to changes as your body goes in to ketosis. It's different for everyone, but for me it shows itself in the form of migraines and insanely low energy. Once it's over and you're back in to ketosis, though, it's great.
I've realized that the key is figuring out two things:
How to avoid getting out of ketosis without making yourself miserable
How to avoid the keto flu
What it comes down to is having some essentials in your kitchen at all times. It's not easy to find all of these at a traditional grocery store, but they're all available on iHerb, so it's still super convenient to order it all in one place with quick shipping.
Not only that, but if there is anything else you need, iHerb carries over 30,000 products that can be shipped to over 160 countries. Also, their Customer Service team provides support in 10 languages. I'm obsessed with them because it's so convenient and they have everything I ever need in one place (from supplements to very specific grocery items I never find in stores).
As you can see, they're my go to for ordering supplements.
So let's go through those keto essentials.
Keto Essentials to Avoid Keto Flu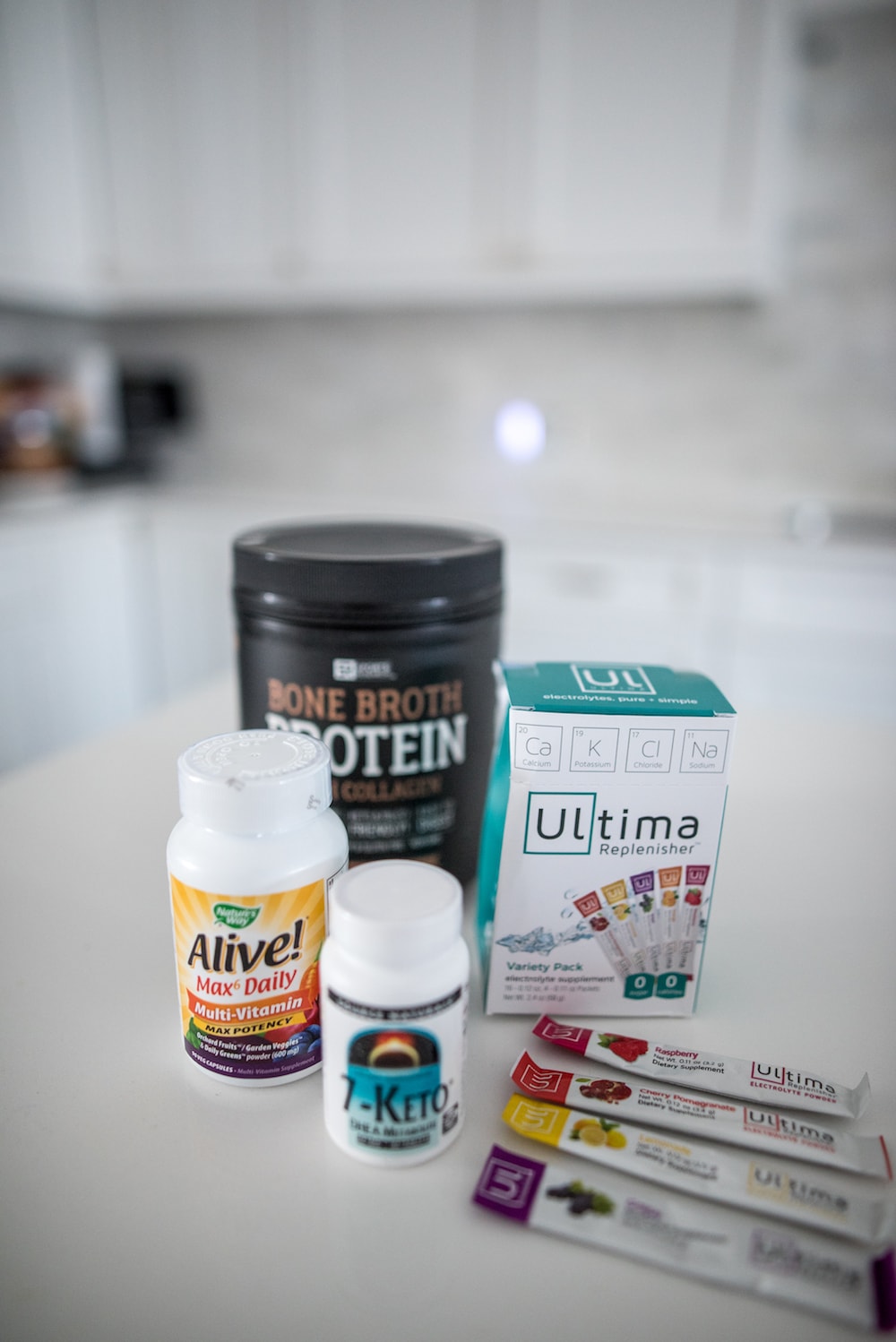 There are four things I use to help me avoid the keto flu. I continue to use these even when I'm back in ketosis because they really help with my energy levels, results and mental clarity.
Ultima Electrolyte Powder Packets: Since keto is super low-carb, it can change the way your body handles electrolytes and water. Because of this, you can easily experience electrolyte imbalances and dehydration when you're first starting and even throughout your keto journey. Taking electrolytes makes all the difference and helps you avoid keto flu symptoms like migraines, bloating and constipation. I like these because they come in convenient packets that you can just carry in your bag and drink on the go. Because they are packets, they also have a variety of flavors so you don't get bored!
Nature's Way, Alive! Daily Multivitamin: I'm not the greatest at tracking my nutrients, so I like to make sure I'm covered and not deficient in micronutrients, I take a daily multivitamin. I notice a huge difference in my energy, skin, hair and nails when I take them so I am hooked.
Bone Broth Protein: Bone broth is a superfood with a lot of gut and joint healing properties, and it fits in to the ketogenic diet really well. Since I still workout while on keto, I love this bone broth protein powder because it's easy to take after a workout and still allows me to get my protein in. It helps alleviate keto flu symptoms because it still has some carbs (while still being low enough to keep you in ketosis) and it also helps you maintain your electrolyte balance
7-Keto, DHEA Metabolite: I lo-lo-love 7-Keto! It can help boost your metabolism and weight loss efforts and research has shown that it may enhance the weight loss effect on the keto diet. Personally, I gained weight the first time I started keto and didn't take this. When I started keto while actually taking this, I finally started losing weight.
Keto Essentials to Stay on Track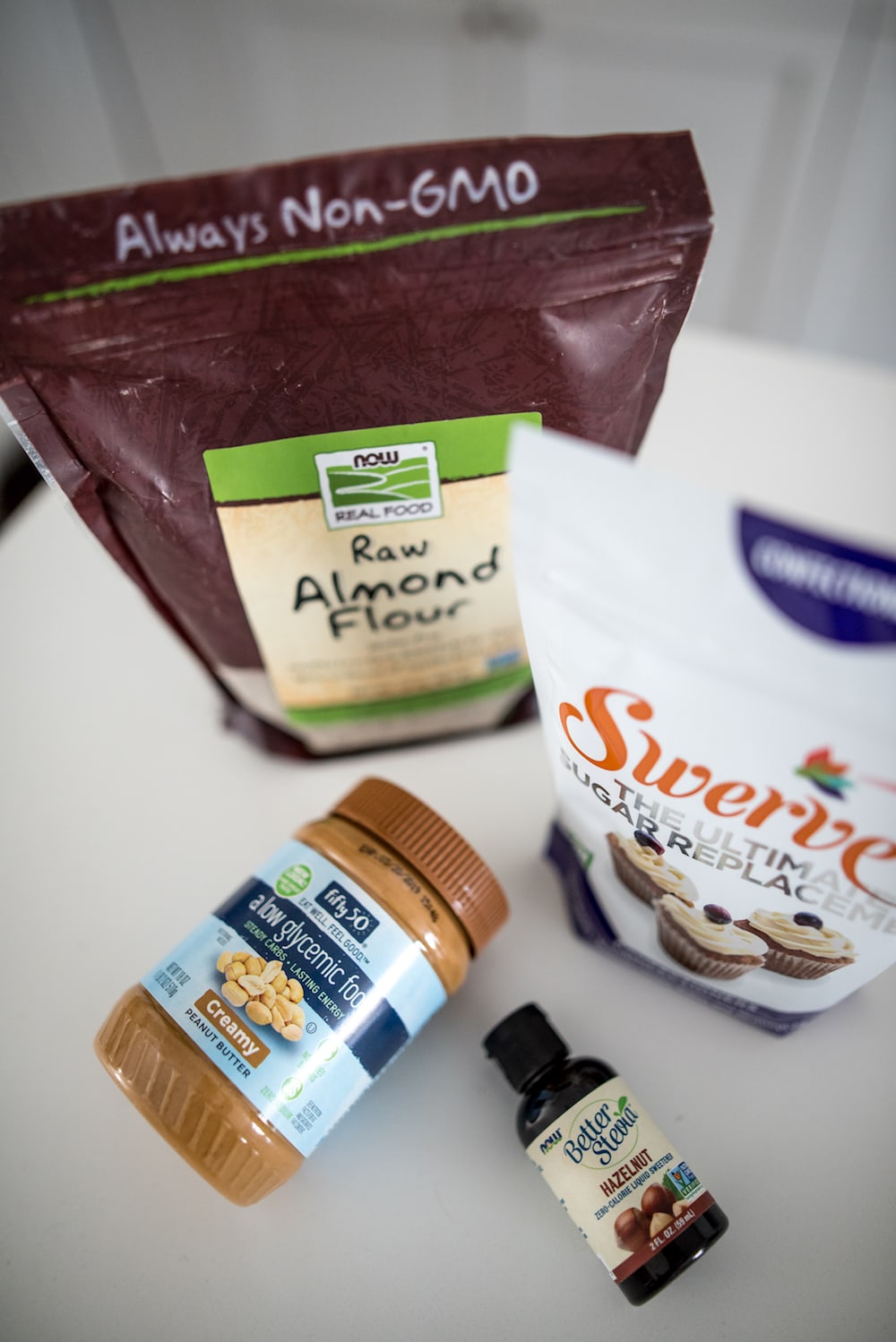 If you love sweets and giving them up is your biggest concern, these are going to be your keto BFF's! It really helps the first few weeks of keto because you don't feel as deprived. The good news is that you can also find all of these keto essentials on iHerb along with everything else.
I have a crazy sweet tooth, but when I started Keto I gave up all sweets because I had to. But while browsing iHerb I found some gems, ya'll. These products allow you to re-create sweets that are keto approved! It has saved me from carb binging because I still get to satisfy my sweet tooth… guilt free!
Swerve, The Ultimate Sugar Replacement, Confectioners: This confectioners sugar replacement is SO good and is something you are going to need for most Keto sweet's recipes.
Swerve, The Ultimate Sugar Replacement, Granular: This is the granular version of the sugar replacement mentioned above and it measures cup for cup with other sweeteners. It's also going to be something you use a lot for baking your own keto approved sweets.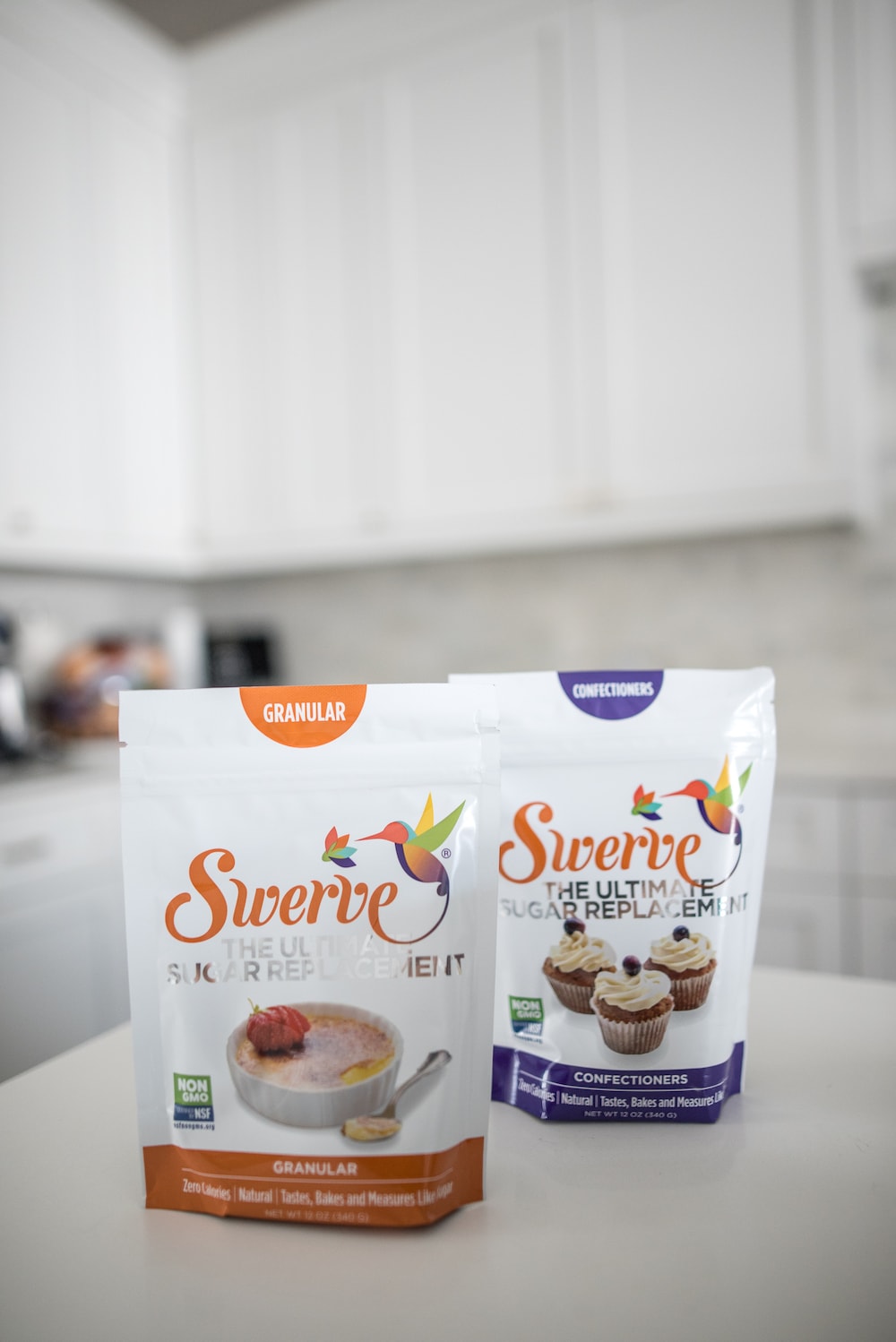 Now Foods, Better Stevia: If you like your coffee sweet, this is the best bet. I loveeee the hazelnut flavor in my morning coffee! It's 0 carbs so it's guilt free, my friend.
Now Foods, Real Food, Raw Almond Flour: You can't use all purpose flour while on keto, but almond flour only has 1g of net carbs and is the perfect replacement! It's also a staple in many keto recipes.
Fifty 50, Low Glycemic Peanut Butter: I can never find low glycemic peanut butter in stores, however, I found it on iHerb! This peanut butter provides steady carbs and lasting energy, which is important when you're eating so few carbs. It's also perfect for making cookies!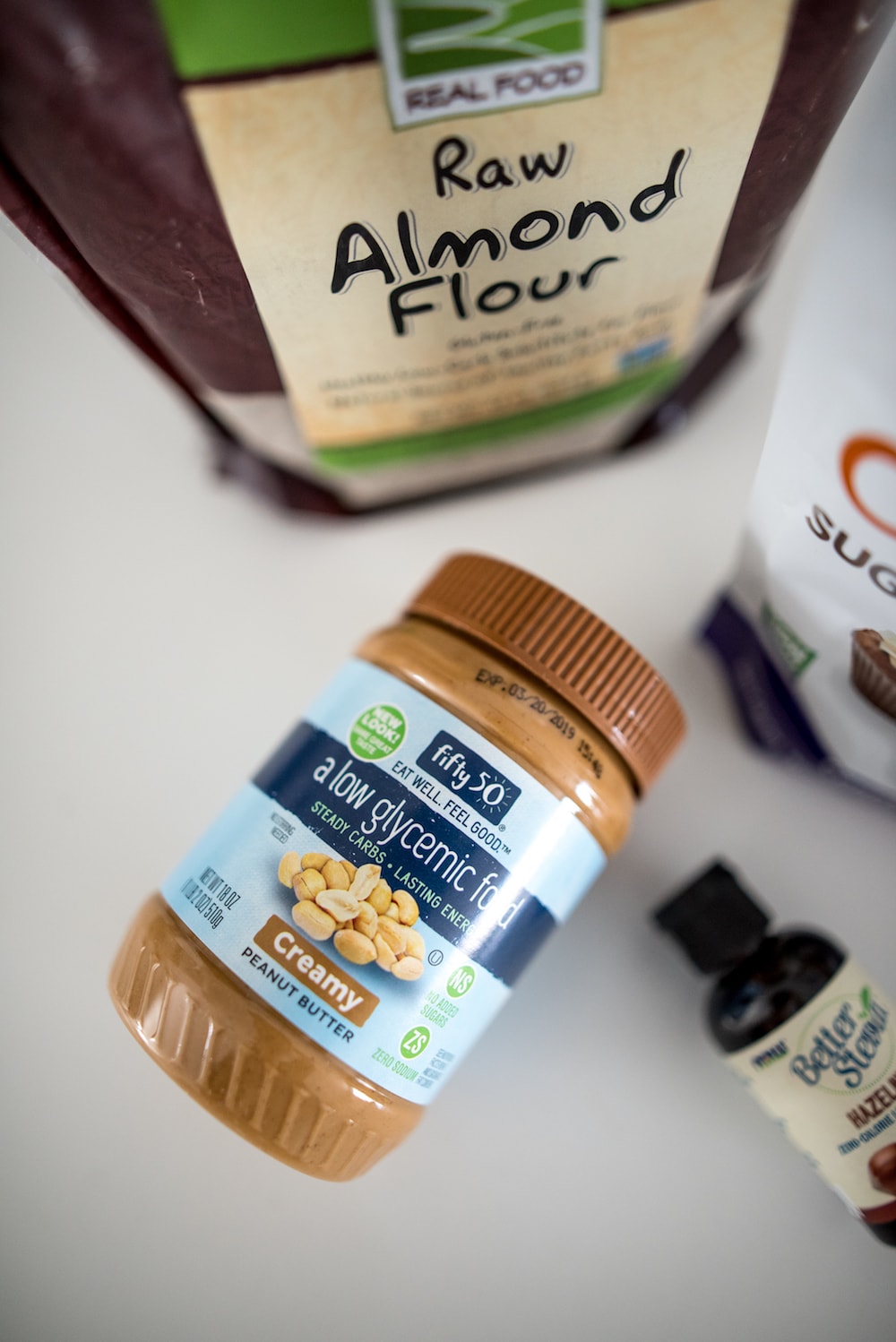 If you love sweets, making your own while on keto will help you stay on track. All of the products I mentioned above are essential to making keto approved treats, so you'll want to have them in your kitchen at all times.

Xoxo,

Jessica

This post may contain affiliate links to help our readers find the best products.