This post may contain affiliate links to help our readers find the best products.
What is more comforting than a gooey, soft and chewy brownie?? Not much, let's be honest.
Lucky for you, you don't have to give up brownies on keto! These crack keto brownies have less than 2g net carbs and are delicious. They literally have everything you look for in a brownie.
Did I mention how soft and chewy they are?!
You will love them, your kids will love them, the potluck will love them… they're lovable!
I know you're just here for the recipe, so let's get to it 😉
Oh, and if you want more yummy, low carb dessert recipes- be sure to scroll all the way to the end or checkout this archive of all of my keto recipes.
Crack Keto Brownies Recipe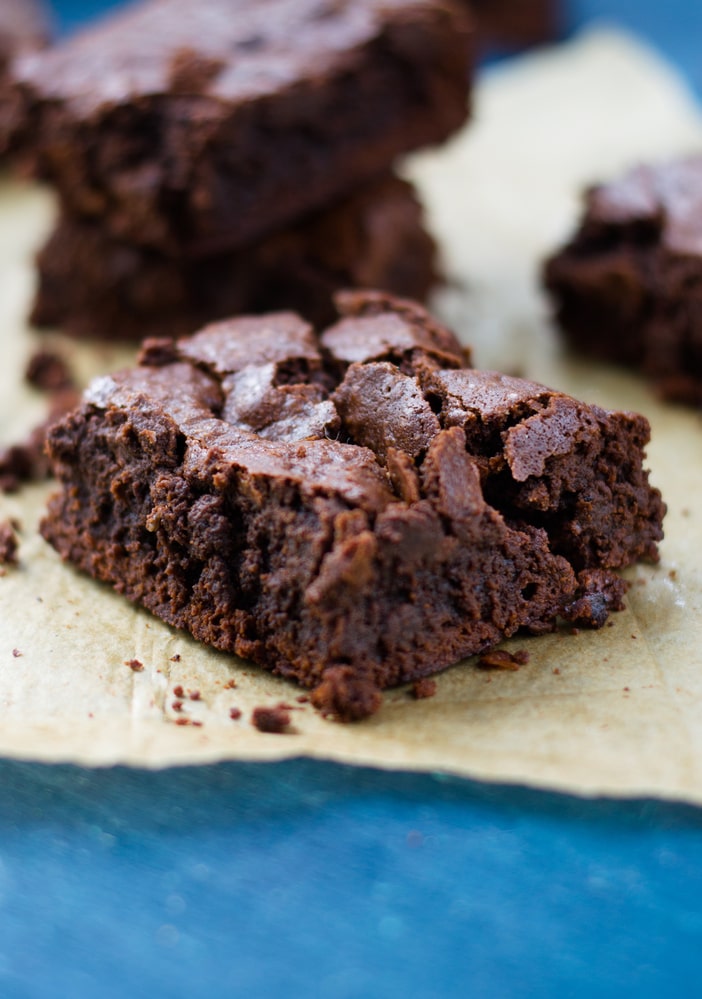 Crack Keto Brownies Ingredients:
Crack Keto Brownies Directions:
Preheat the oven to 350F and grease an 8×8 inch baking pan. 

In a large bowl, whisk together the butter, sweetener, eggs, and vanilla extract.  

Add the almond flour flour, cocoa powder, gelatin, baking powder, and salt and whisk until well combined. Stir in the water to thin the batter. Stir in the chocolate chips, if using. 

Spread the batter in the prepared baking pan. Bake 15 to 20 minutes, until the edges are set but the center still seems a tiny bit wet. 

Remove and let cool completely in the pan. 
Crack Keto Brownies Nutrition Facts:
Serving size = 1/16
Calories: 110
Fat: 9.5 g
Carbs: 3.6g
Fiber: 2.4g
Net Carbs: 1.2g
Protein: 3.1
Pin It For Later: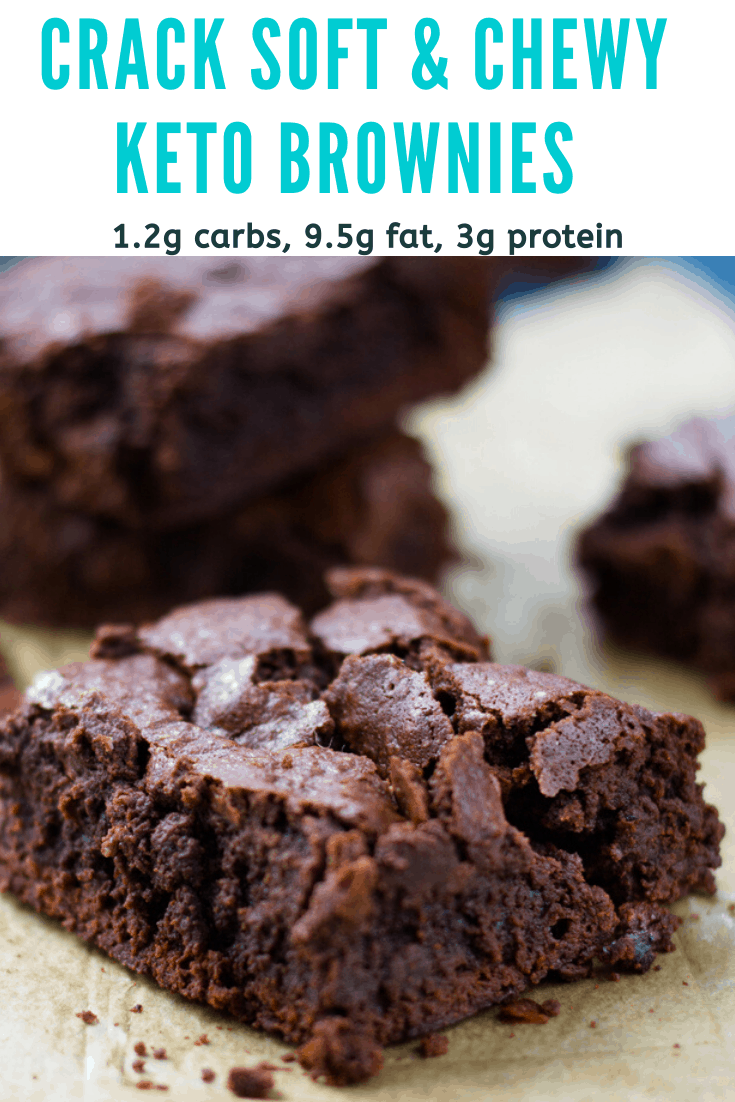 More Delicious Keto Dessert Recipes:
Xoxo,
Jessica