Traveling with the kids but want to stay active or still enjoy some alone time? The Club Med Sandpiper Bay All Inclusive Resort is perfect for just that!
It is located in Port St.Lucie, Florida so you get the great weather in a smaller, quaint town.
This location has a ton of things to do for both parents and kids alike, plus it's all inclusive!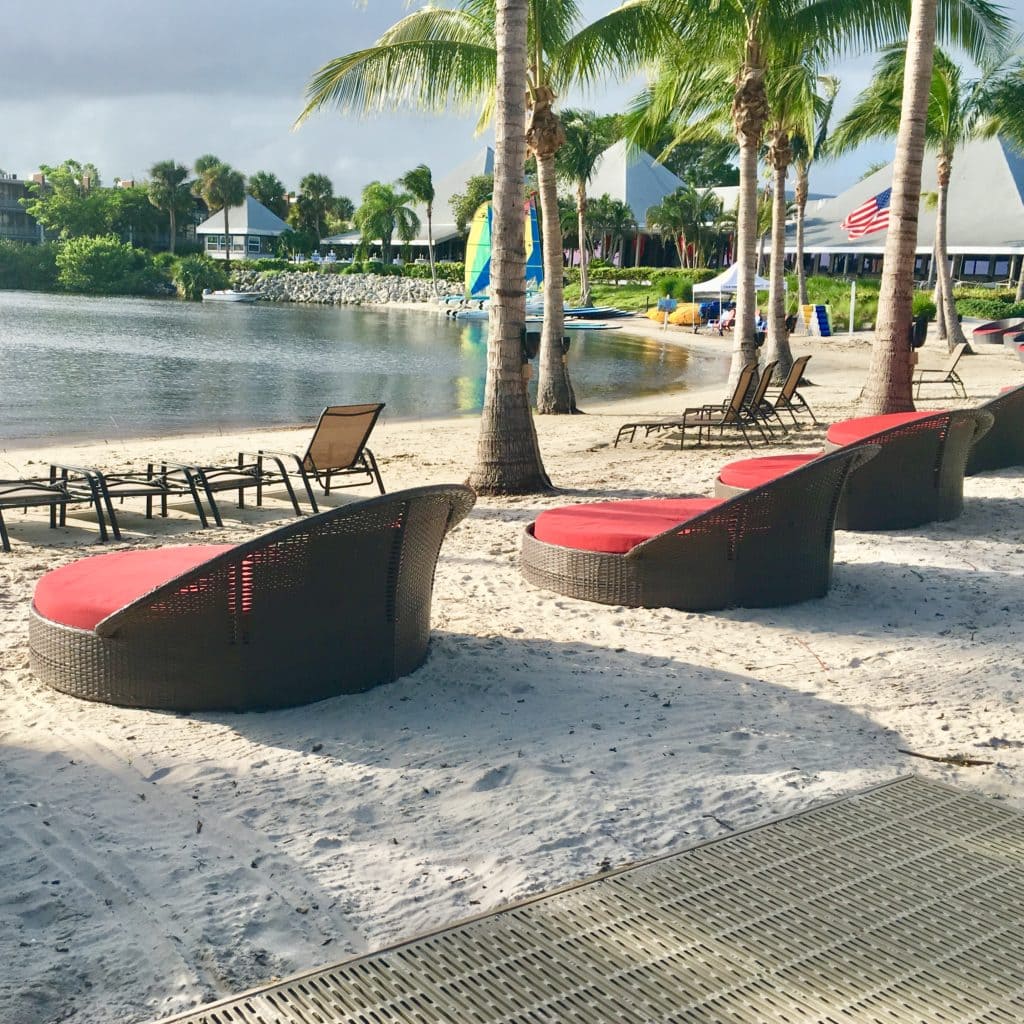 Unique Options to Stay Active
One of the best things about Club Med Sandpiper Bay is that they have a ton of unique and fun activities to keep you active.
They have a trapeze school that is so fun and not something you see every day! Both kids and adults can do this and it's fun to do as a family! Don't worry, it is all supervised by professionals.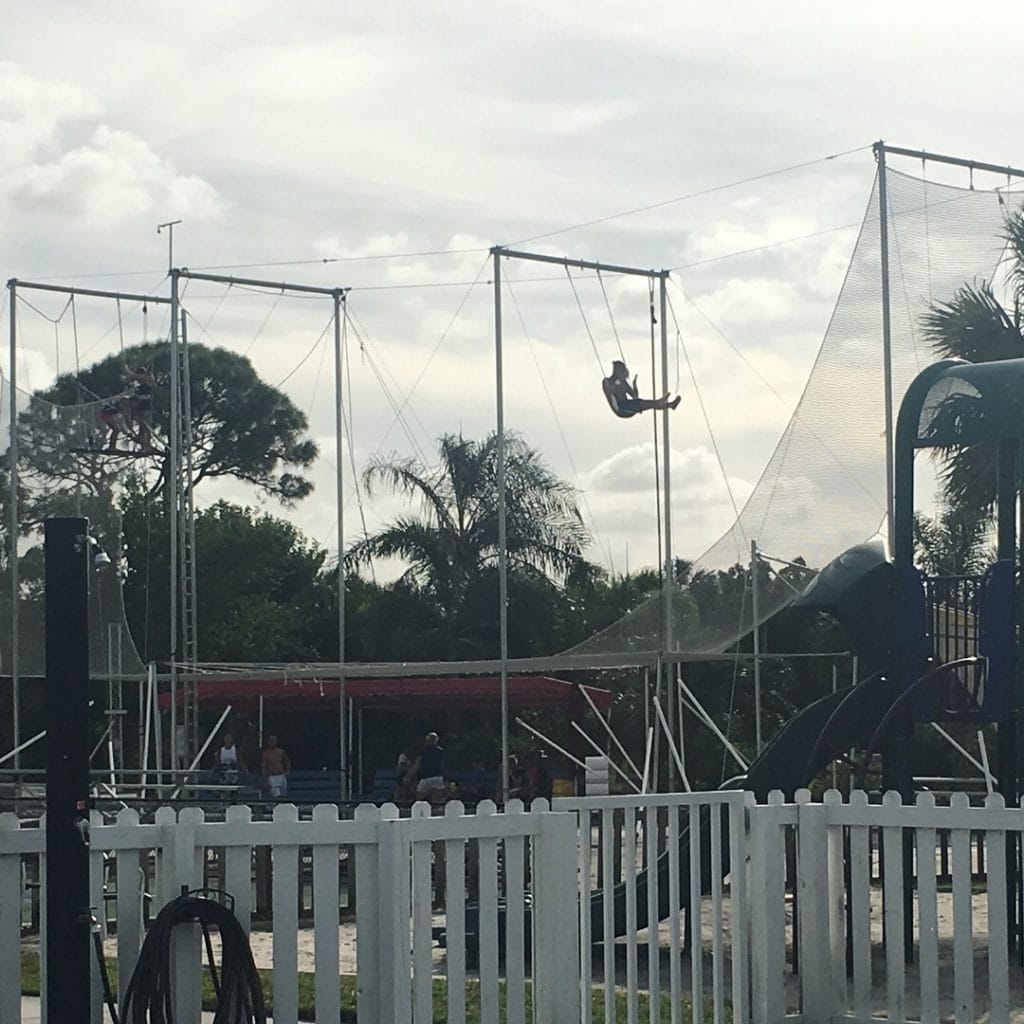 There is also tennis, beach volleyball, golf, kayaking, paddle boarding and sailing!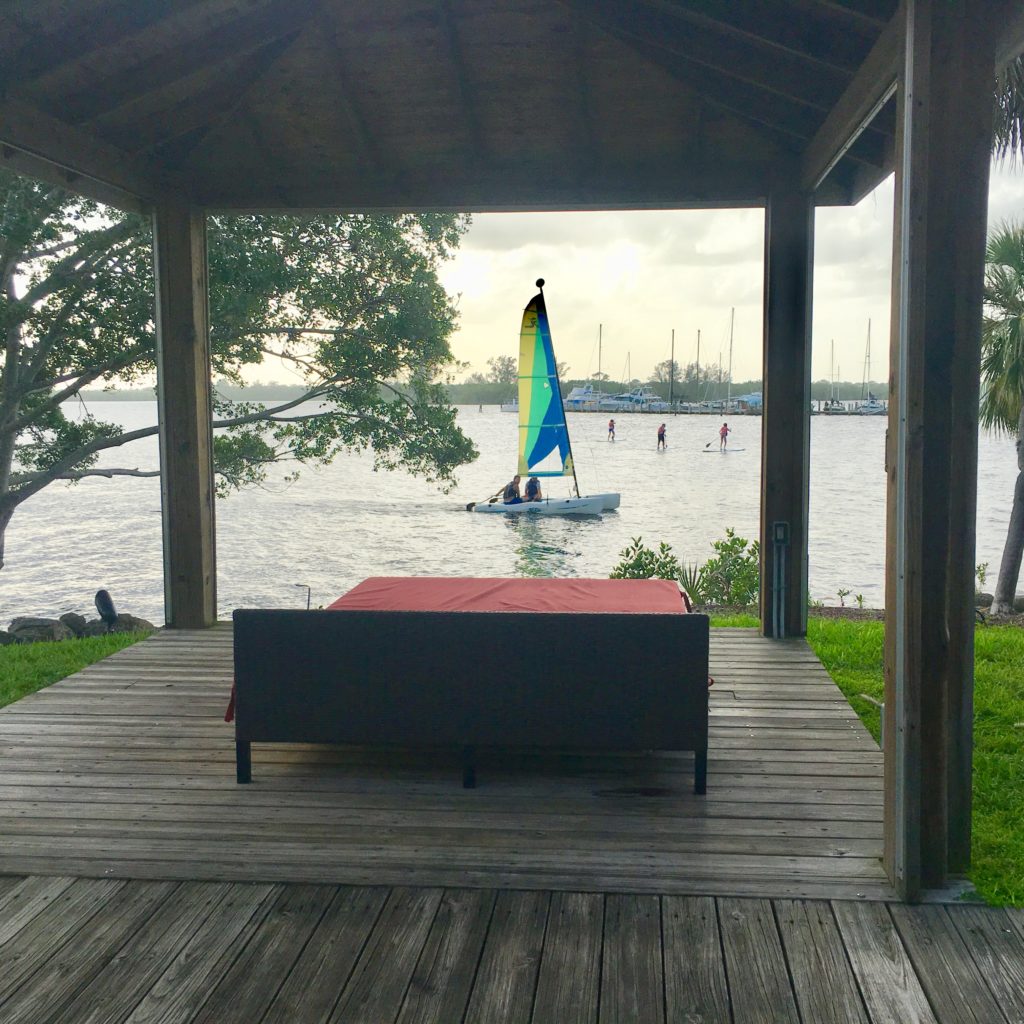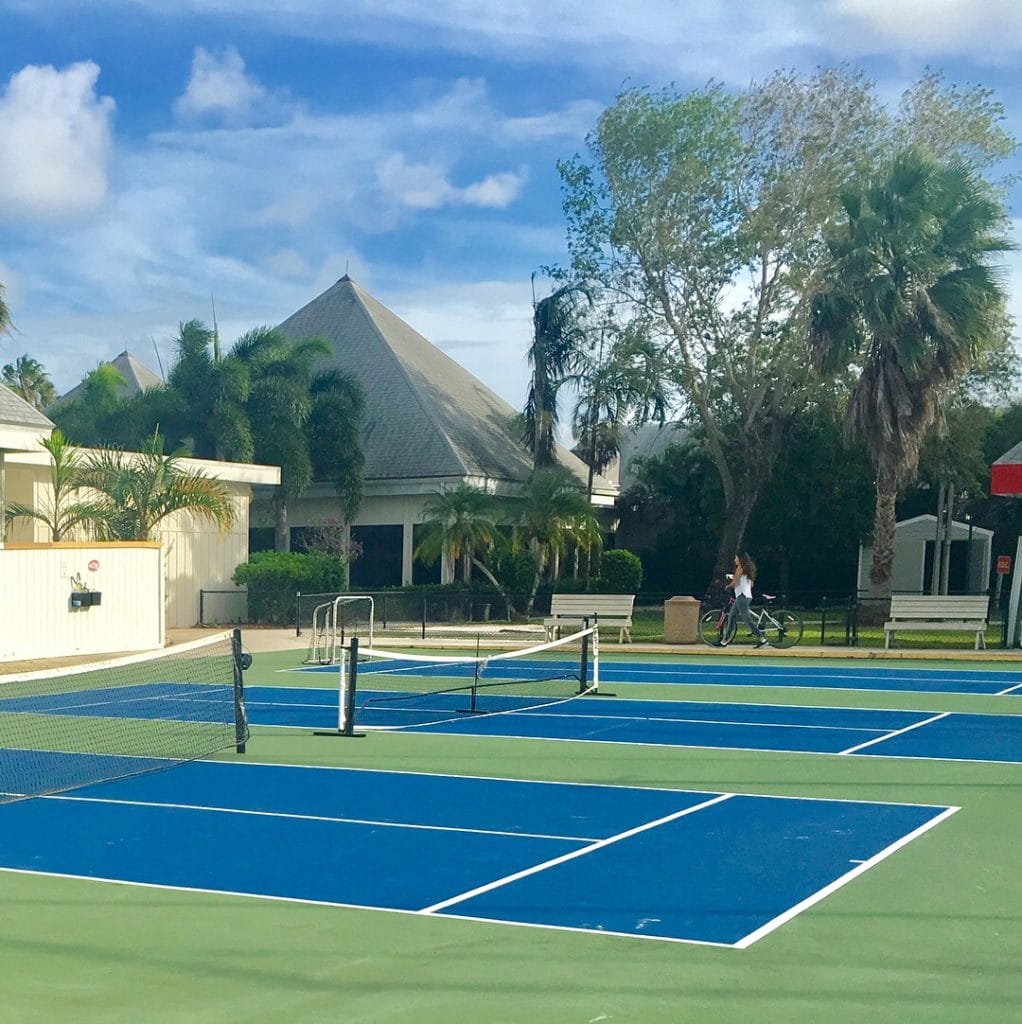 Fitness Options at Club Med Sandpiper Bay
If you are looking for something more like what you do at home to keep up with your routine, they have that too.
There is a fitness center that is equipped with your usual cardio and weight machines and it is open from 6AM-12AM. They even have a spin class.
There is also a cardio center that holds more classes like Zumba, Pilates, Yoga, Bootcamp and an Aqua Gym class.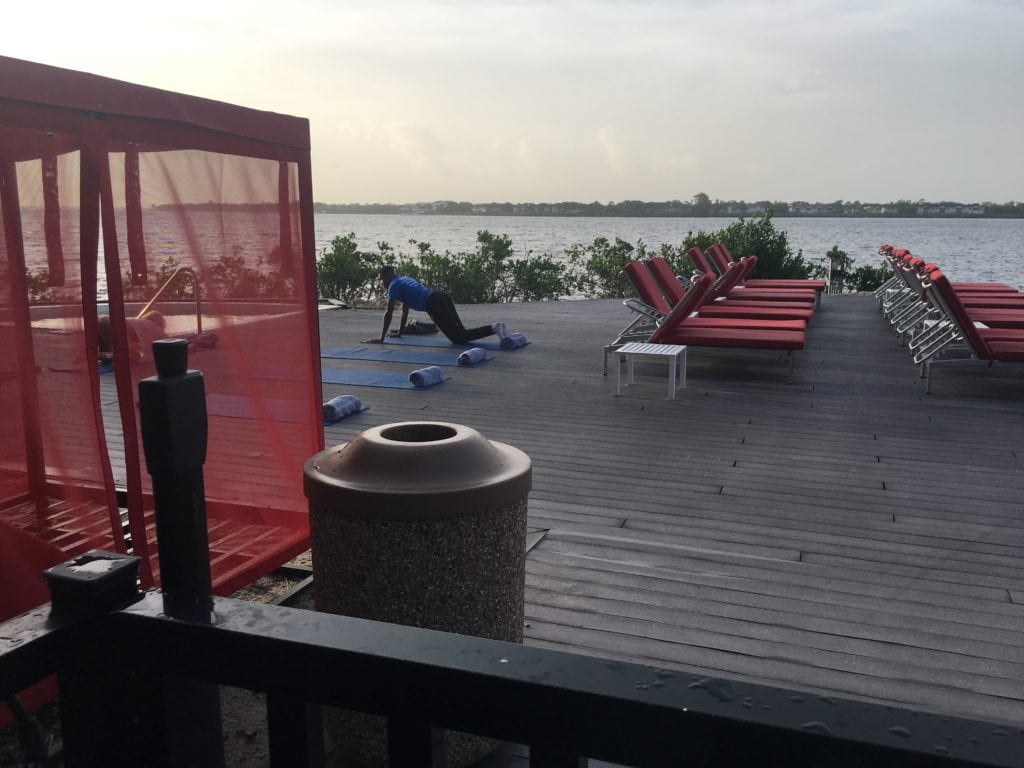 Another option is to swim in the outdoor, heated lap pool, which feels A-M-A-Z-I-N-G!
Healthy Food Options at Club Med Sandpiper Bay All Inclusive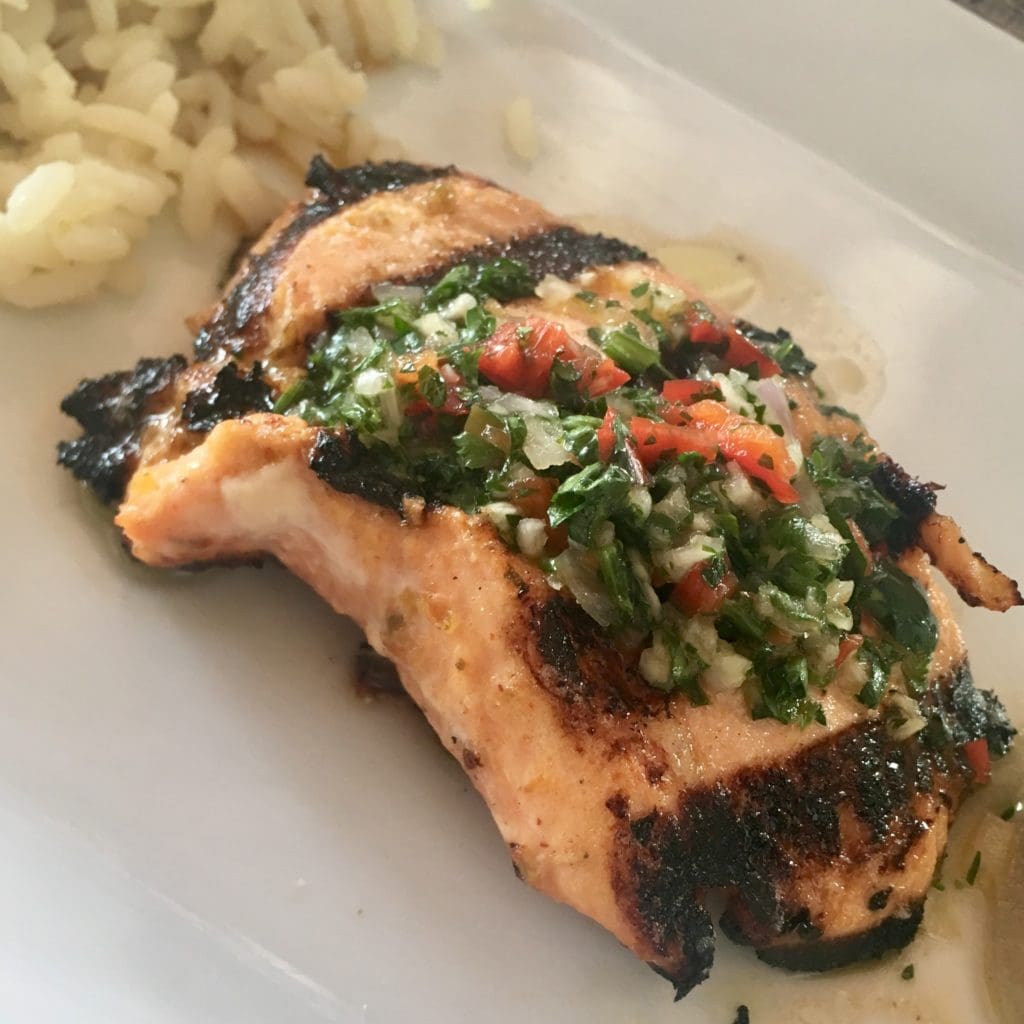 Club Med Sandpiper Bay has two options where you can have full meals, and they both have many healthy options. Also, the food is delicious.
The buffet, Marketplace, has breakfast options like hardboiled eggs, turkey sausage, fresh fruits, low sugar syrup, egg white omelettes with veggies of your choice and many other things. For lunch and dinner they always had freshly grilled protein and a ton of veggie options like asparagus, broccoli, grilled peppers and many more.
They also have a restaurant right in front of the river that has a gorgeous view! This restaurant is called Riverside and they are an a la carte restaurant. Their salmon is delicious and a must try! So are their grilled shrimp skewers. Furthermore, they have a salad bar with a ton of healthy options.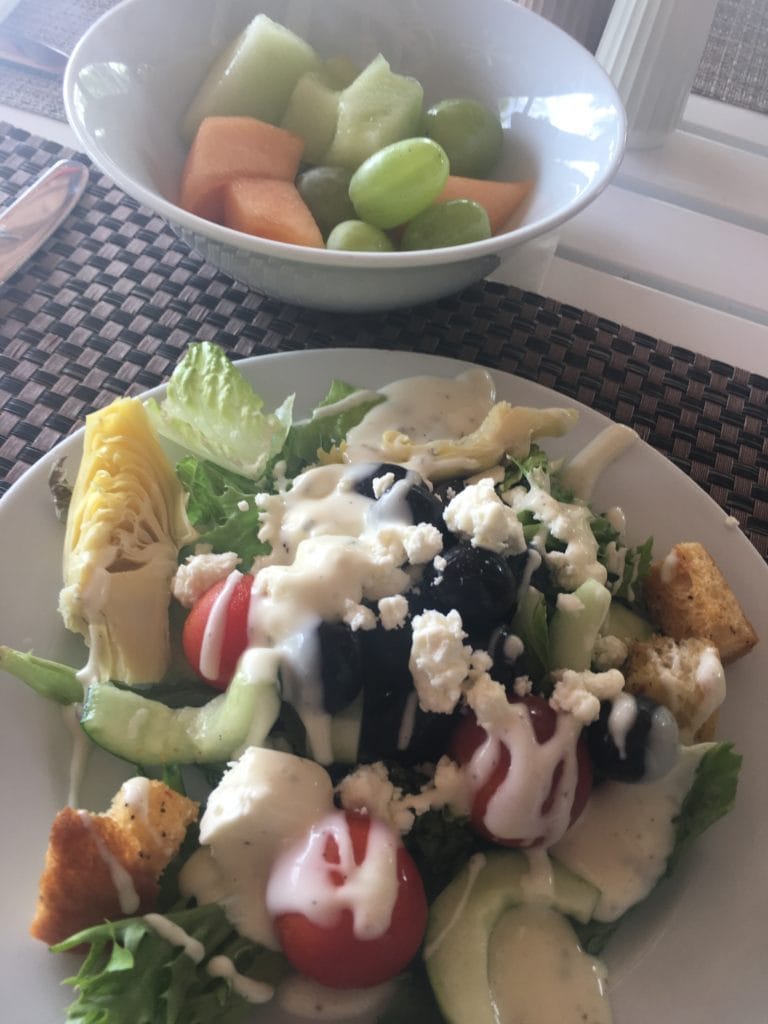 For the kids, if they're not old enough to eat from the regular options, they also have a ton of baby food options and fruits. They also have highchairs readily available.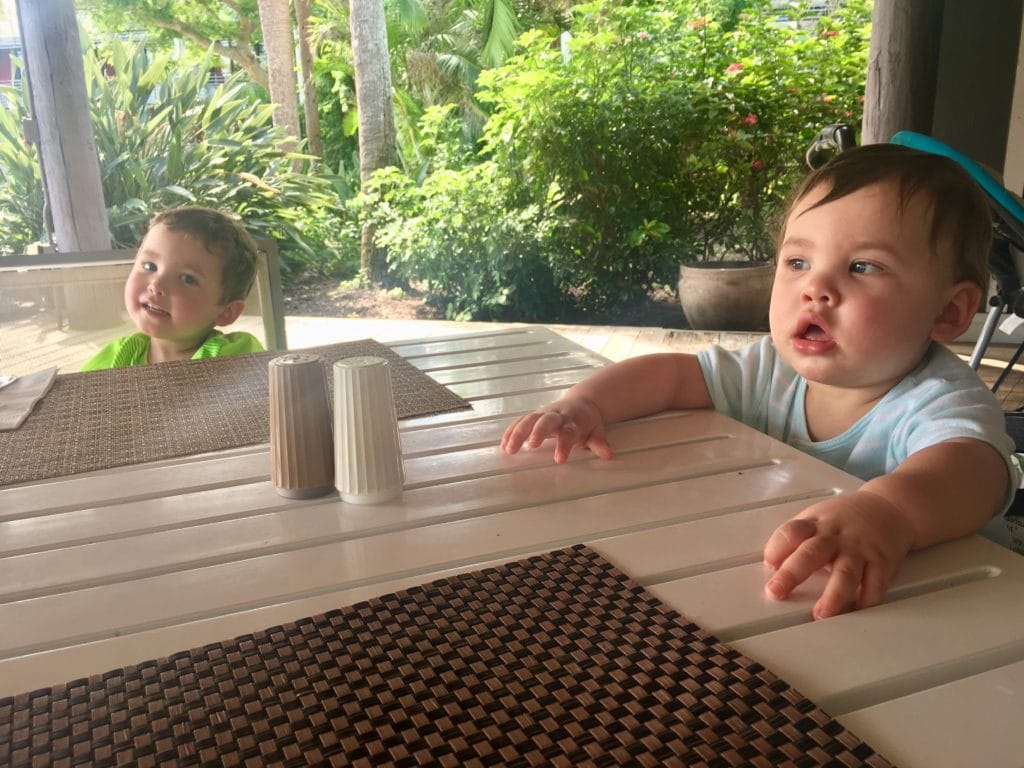 Kids Activities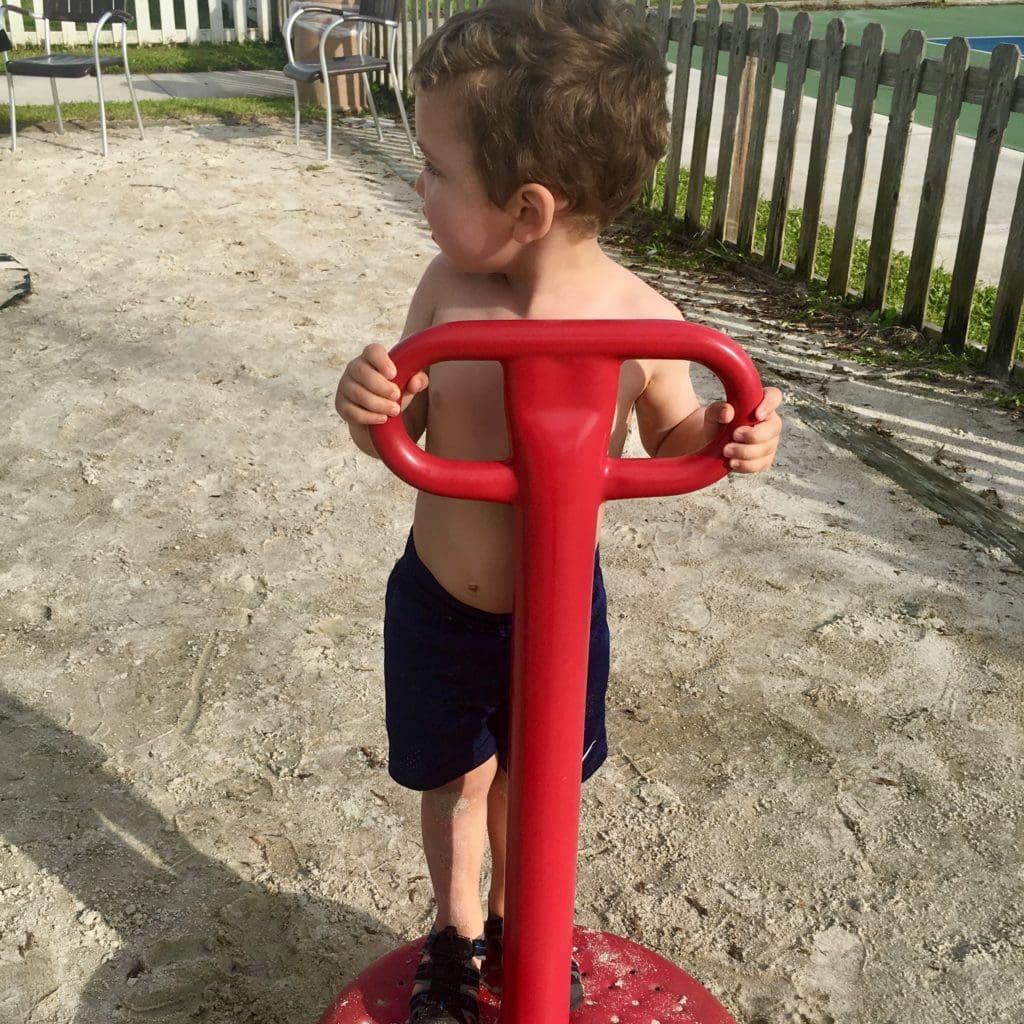 The best part about this vacation was that my 2 year old and 11 month old had a blast!! When we arrived, there were two Graco strollers in our room that we could use to ride them around in.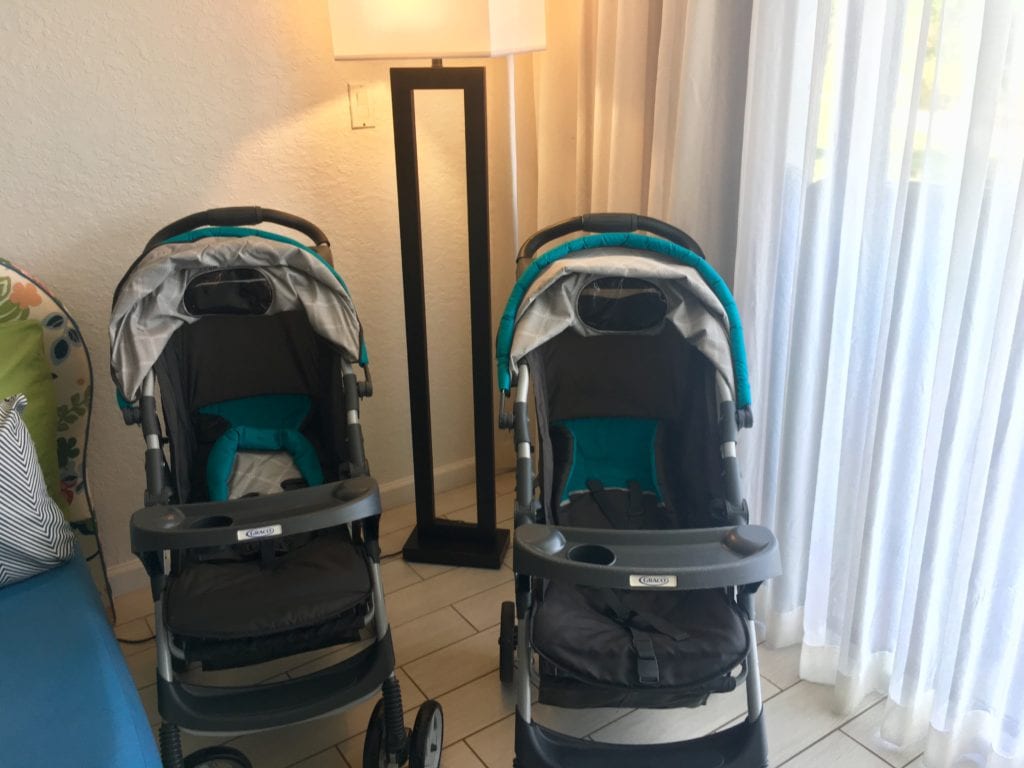 There is so much for kids to do here and our kids would be so exhausted by the end of the day that they would sleep 13 hours at night (the blackout curtains didn't hurt either)!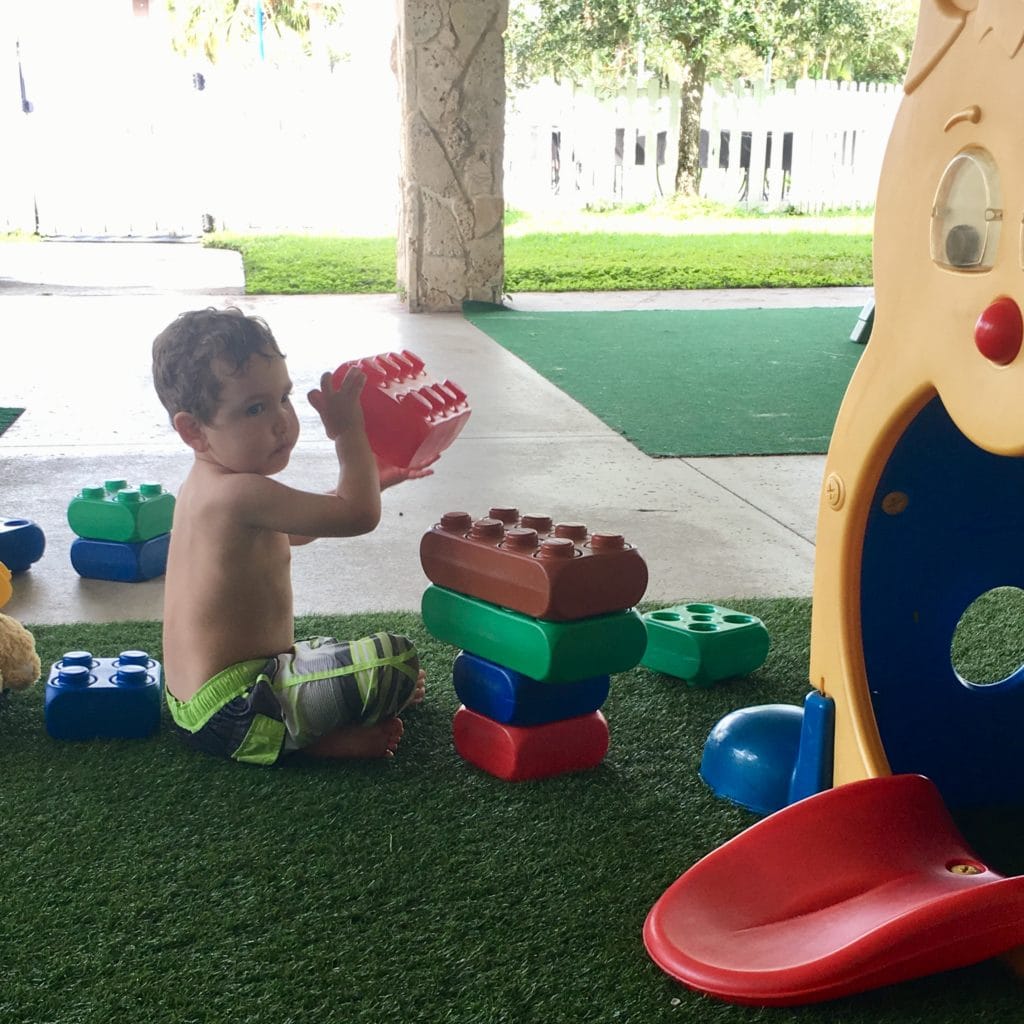 Club Med Sandpiper Bay has two kids pools, one that's just a one foot pool and one that is a splash pool with water slides. I put my 11 month old in an inflatable tube and he thought it was a walker and ran around the pool for hours!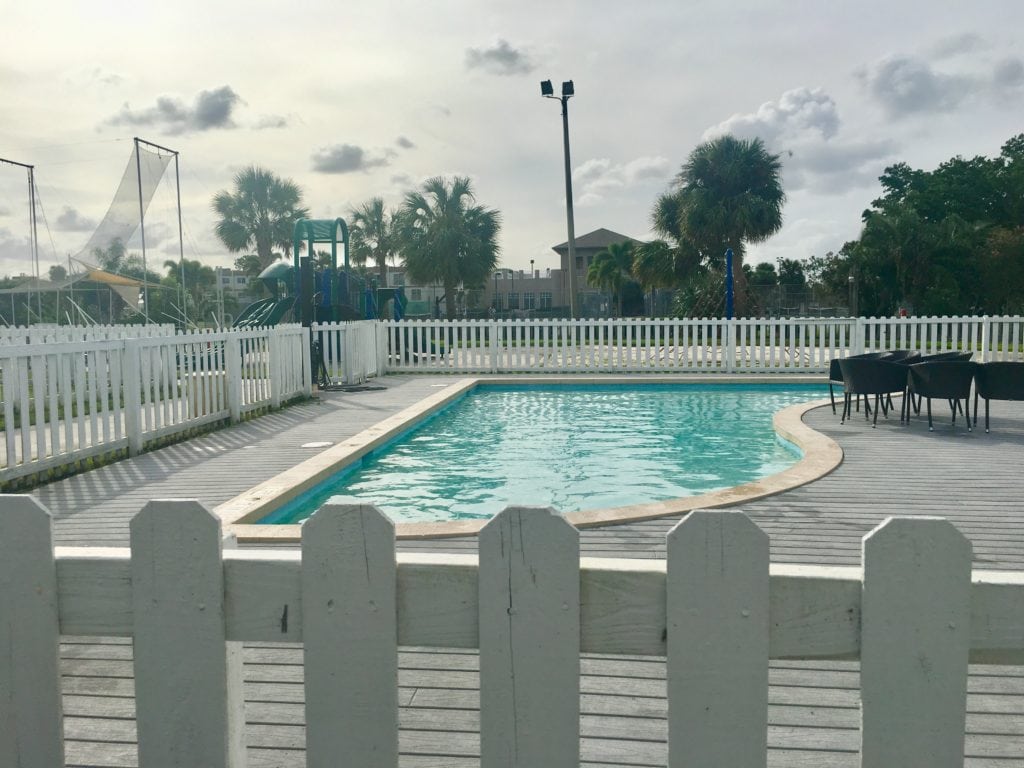 There is also a full playground on sand, so that is another place for the kids to go when the are over the pool.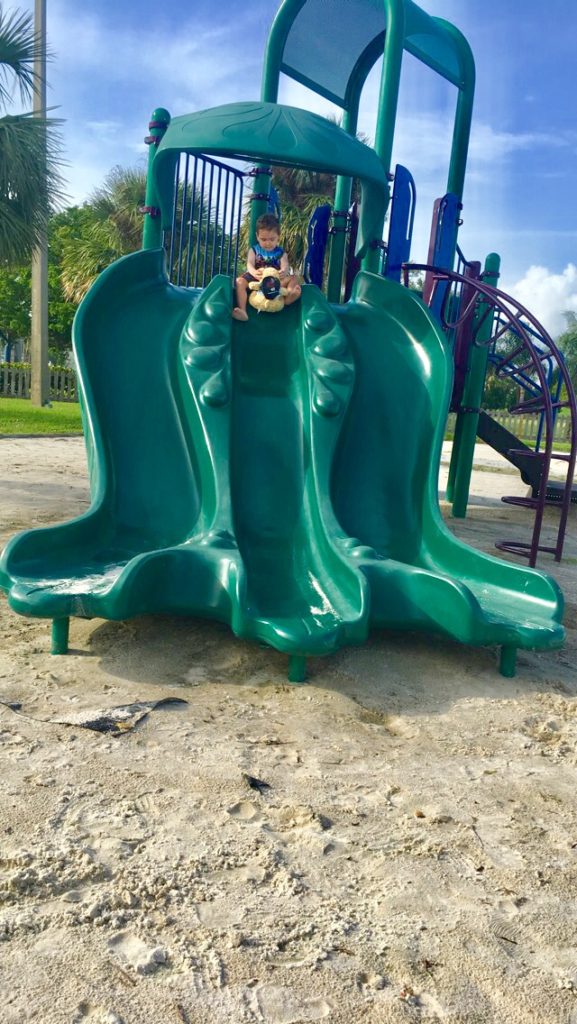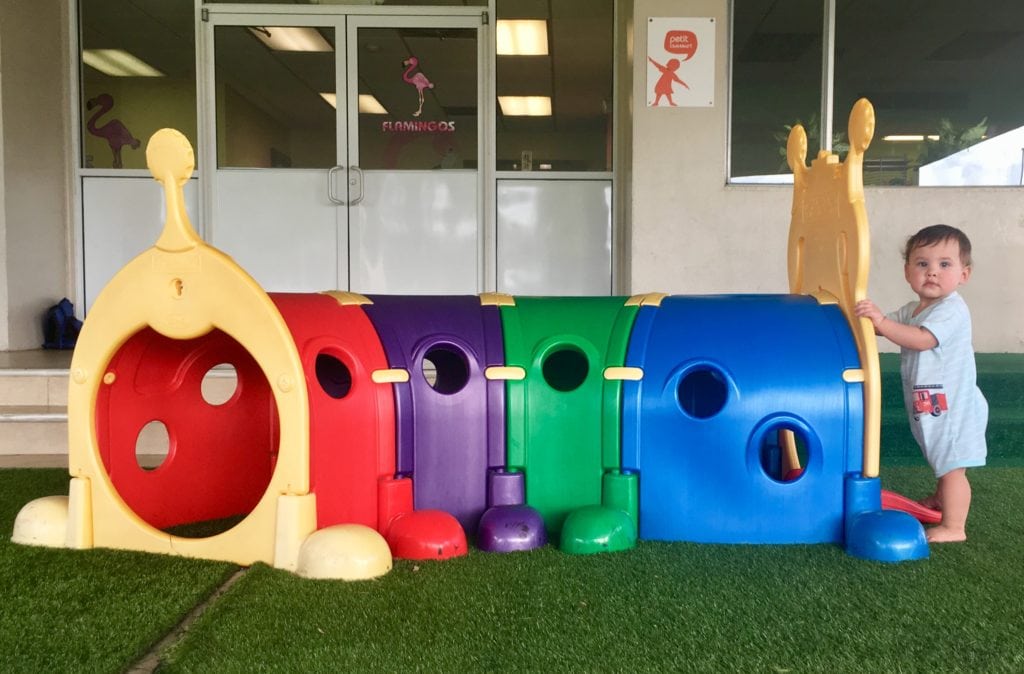 Enjoying Alone Time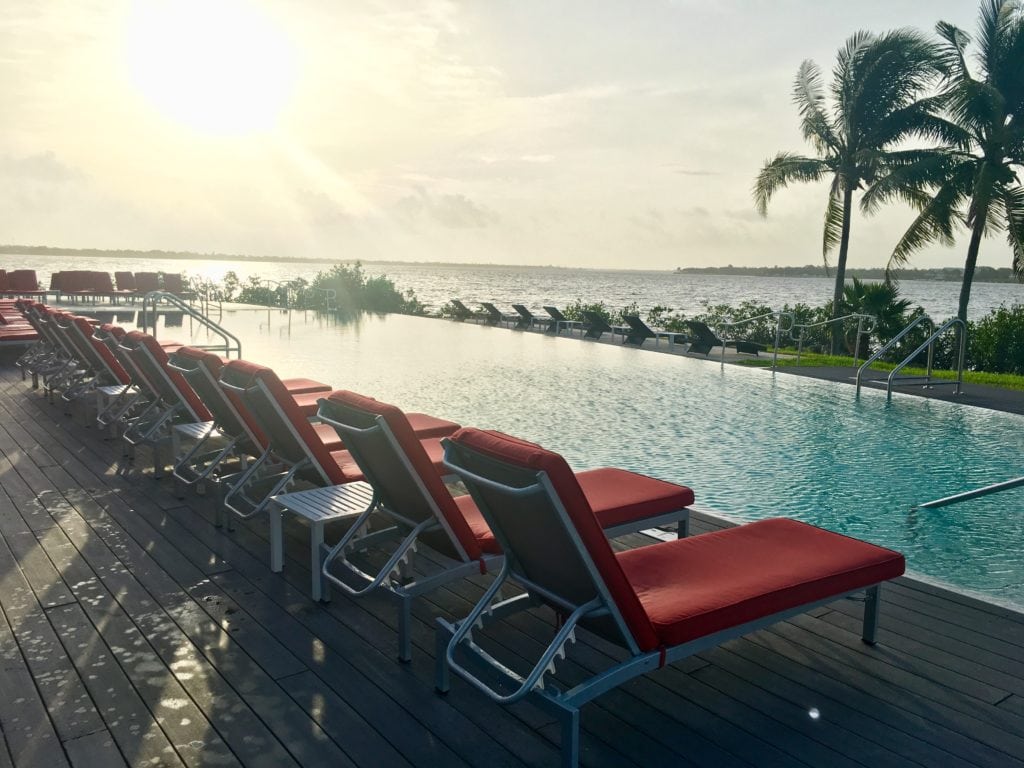 Now, if you want to spend some time alone, there is a Kids Club where you can drop off your kids while you go do your thing.
The Kids Club keeps them entertained with pool time and playing in the kiddie gyms.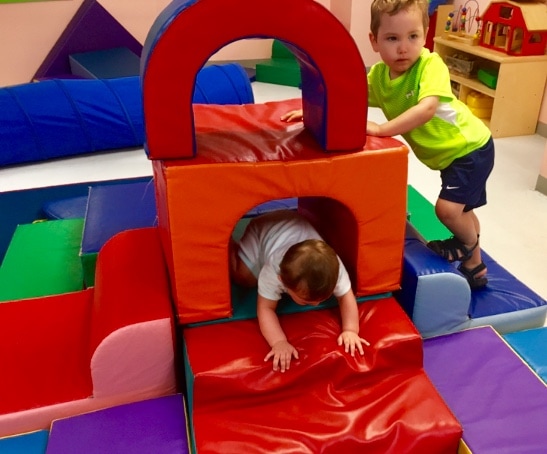 While your kids are there you can enjoy a meal alone, relax in the adult pool, have some drinks at the bar or do some of the activities they are too young for!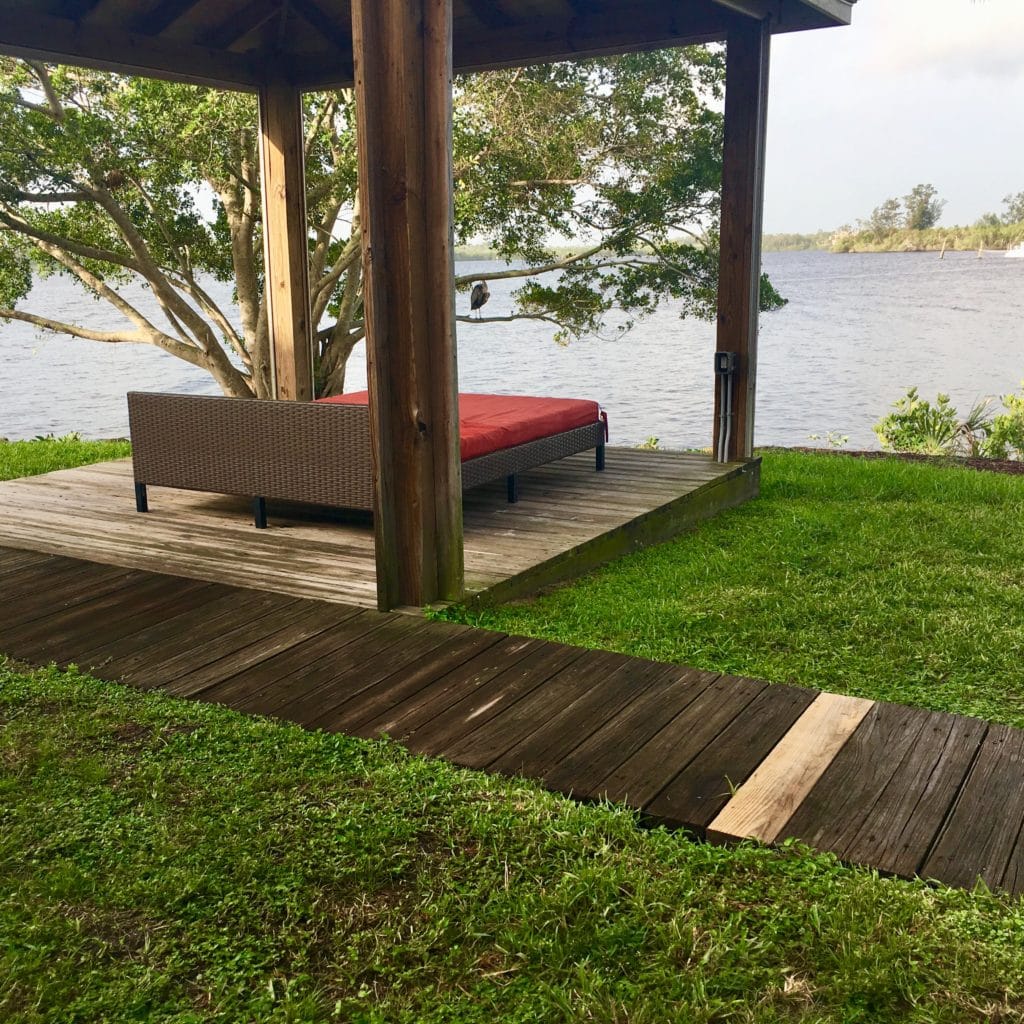 All in all, there are a ton of activities to keep the entire family active and busy at the Club Med Sandpiper Bay all inclusive resort. Plus, it's one of the few all inclusive resorts in the USA so that's always a bargain!
Disclosure: I was hosted by ClubMed in exchange for my honest opinion on this resort. All thoughts and ideas are 100% my own.
Related Posts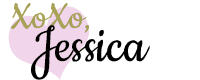 This post may contain affiliate links to help our readers find the best products.