Planning a trip to the Riviera Maya but don't want to pack on the pounds while you're out there (I mean, we all know Mexican food is pure perfection)? Well, what if I told you there's a way that you can fully enjoy your trip while also avoiding weight gain?
I recently returned from the Hard Rock Hotel Riviera Maya and had an amazing time! I also still fit my jeans when I got home. Mind you, that was not always the case. I used to return home from vacation without being able to get my jeans past my thigh.
The key is to plan ahead. Know what your hotel offers as far as fitness and healthy food options. If they don't offer much in those areas and this is important to you, find a hotel that does offer this. I highly recommend the Hard Rock Hotel Riviera Maya for this reason.
So let's break down what they offer for those of us who like to stay healthy on vacation while still fully enjoying our time away.
Body Rock Gym at the Hard Rock Hotel Riviera Maya Mexico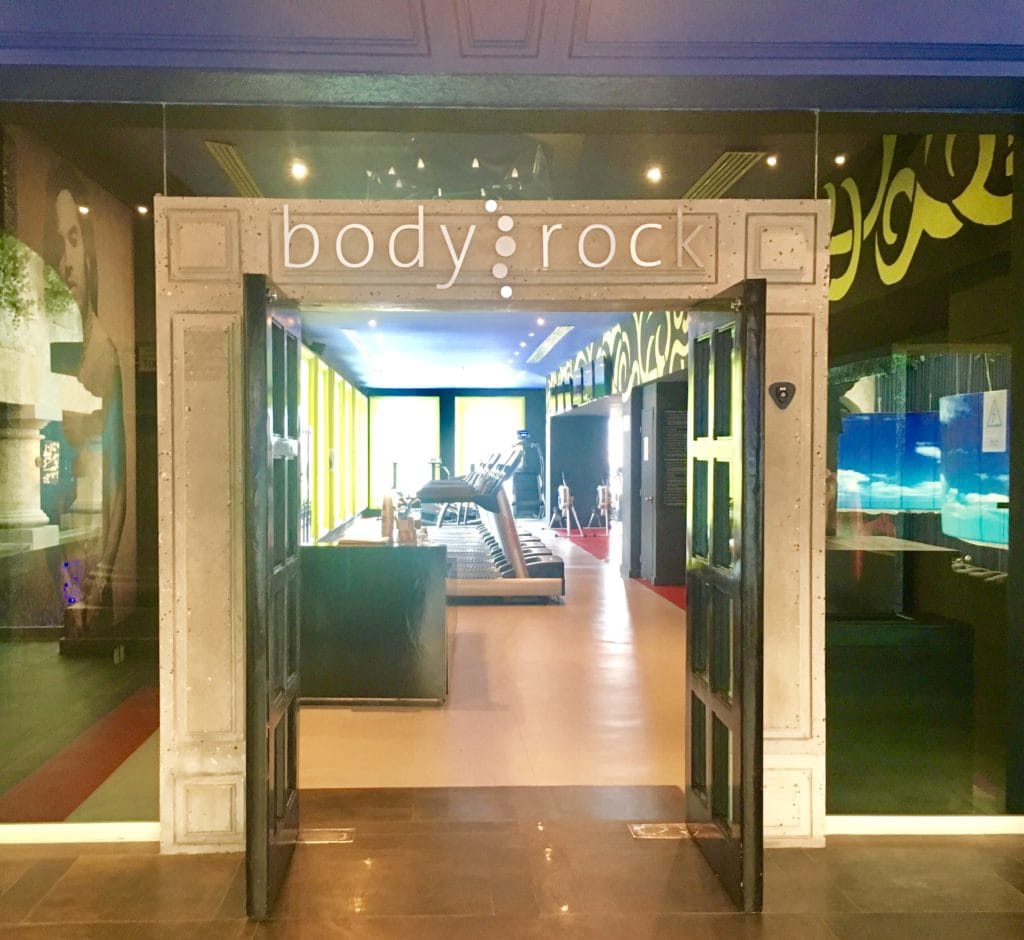 Option number one is to go to the hotel gym. You can do this on your own time (I recommend the morning so you can hang out the rest of your day) and can stick to the routine you have at your own gym.
Their Body Rock gym is fully loaded and has everything you could possibly need, from several cardio machines to weights.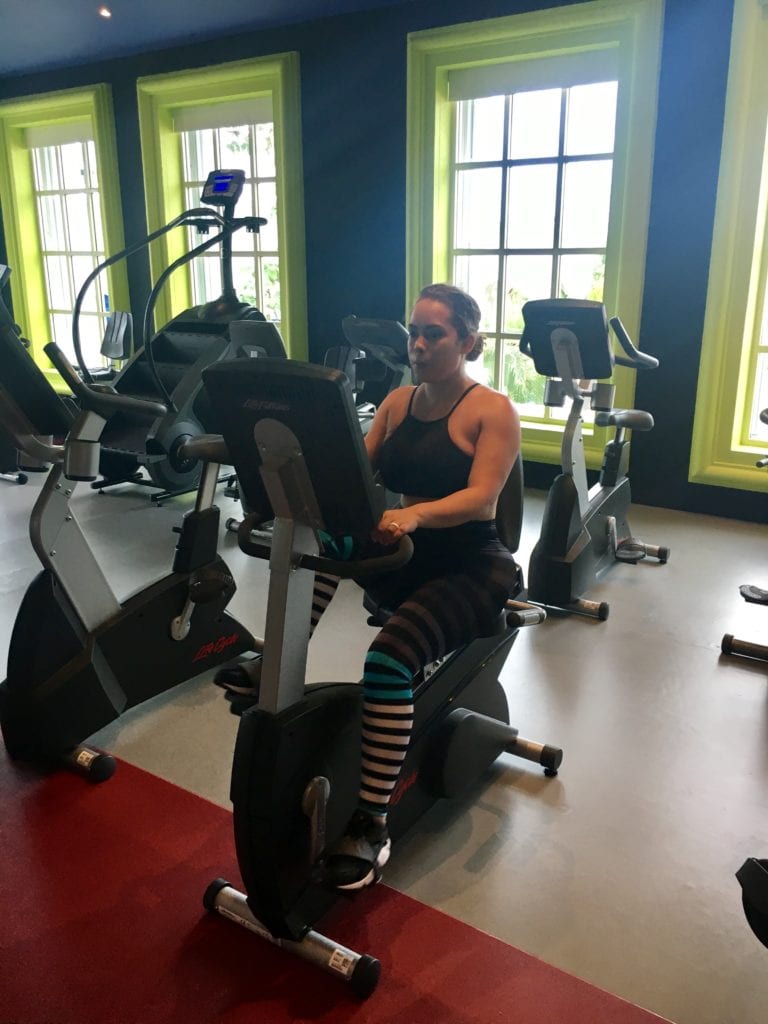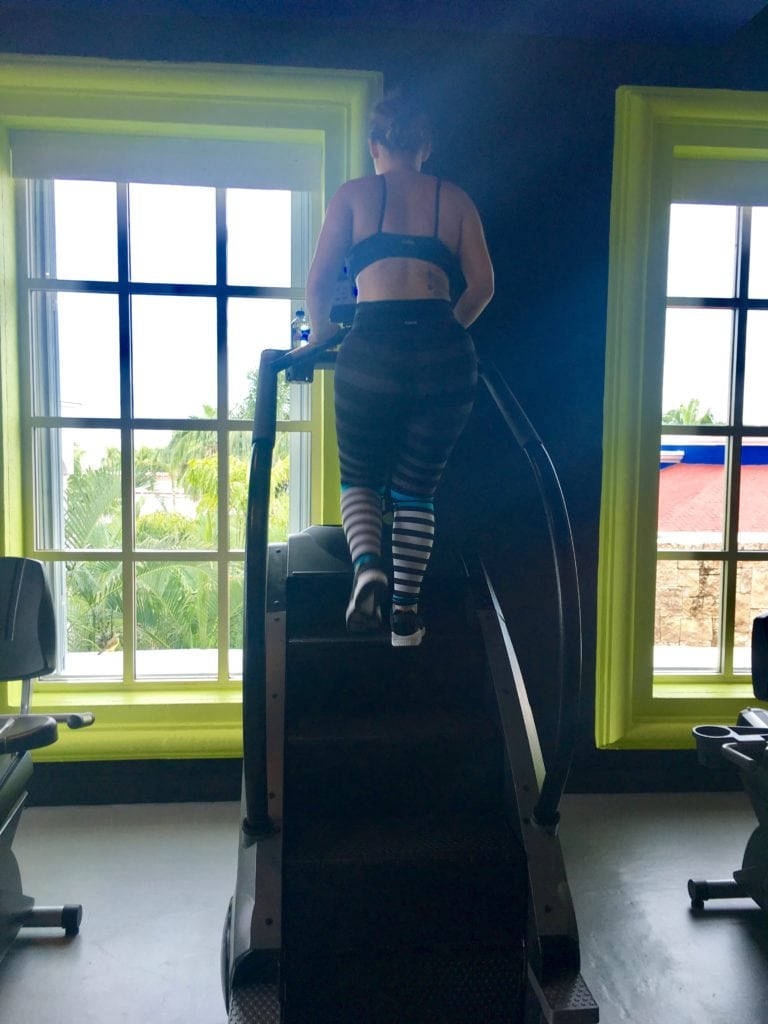 They even have green juice waiting for you… and it tastes great!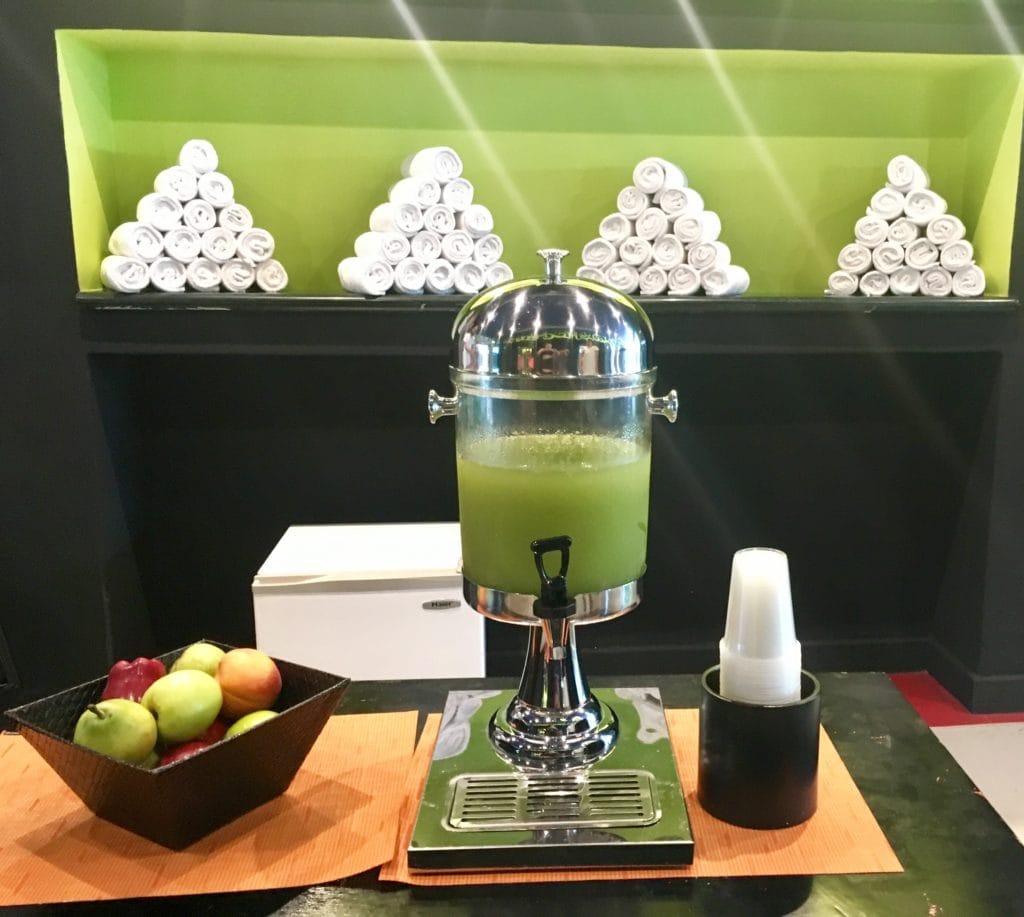 Fitness Classes at the Hard Rock Hotel Riviera Maya Mexico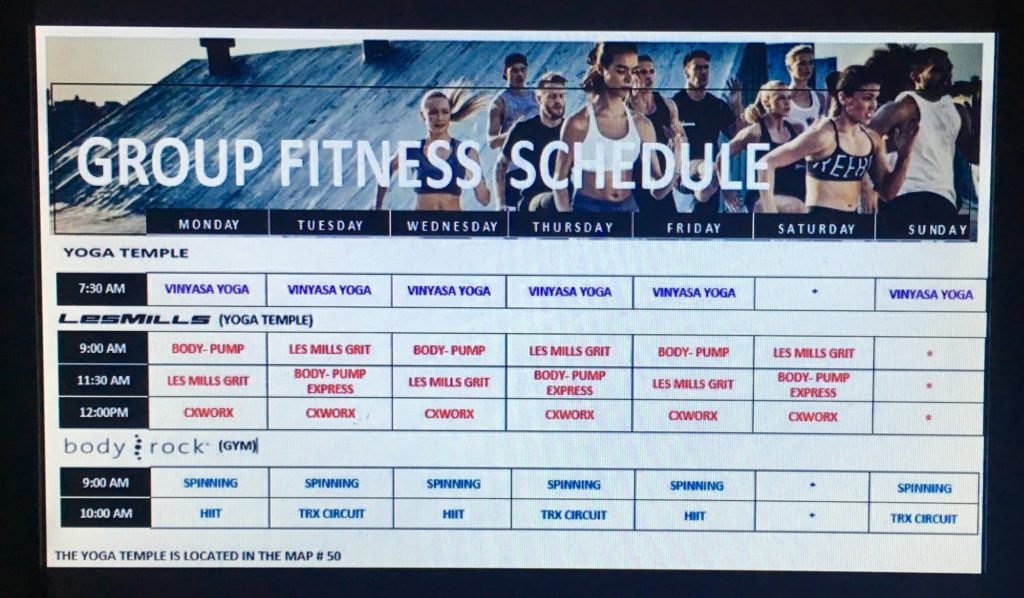 Option number two is to take advantage of their fitness classes. At home this is something you would have to pay extra for, so take advantage of the fact that these are included with your stay and try them out!
Les Mills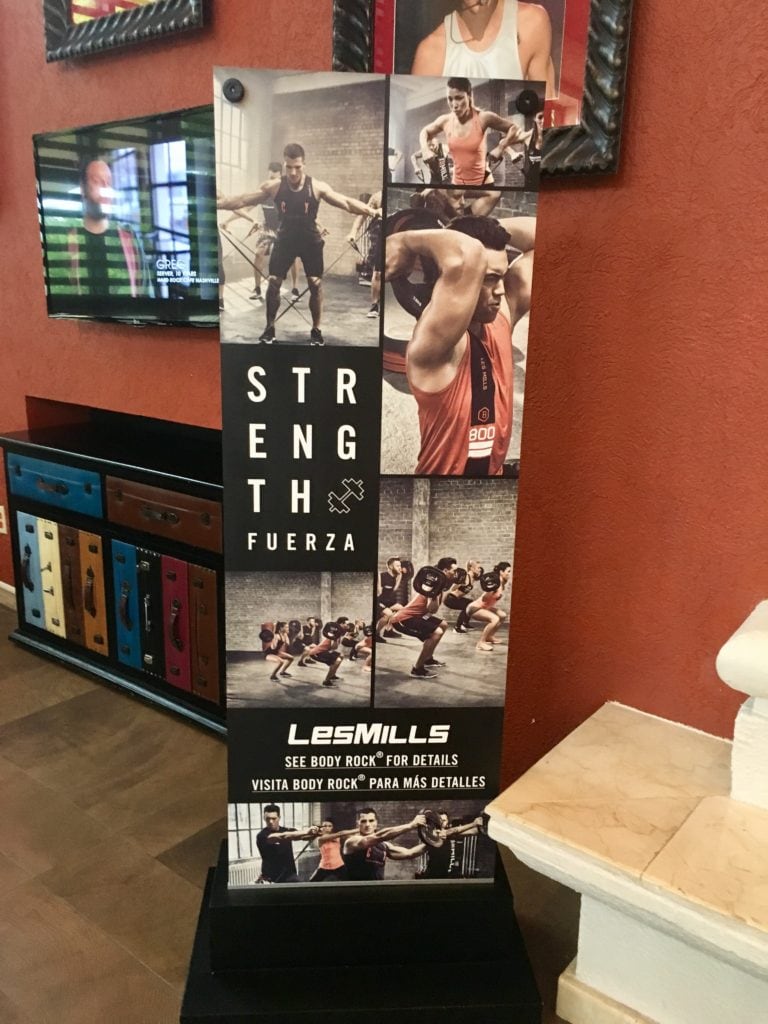 If you have never taken a Les Mills class (my first was at the Hard Rock Hotel Punta Cana), this is absolutely worth checking out. If you have taken one before, you know this will kick your butt and should be added to your to do list!
There is one 60-minute class in the morning and two 30-45 minute classes in the afternoon. I did the 60 minute class in the morning and burned 320 calories!
Not to mention the view was amazing!!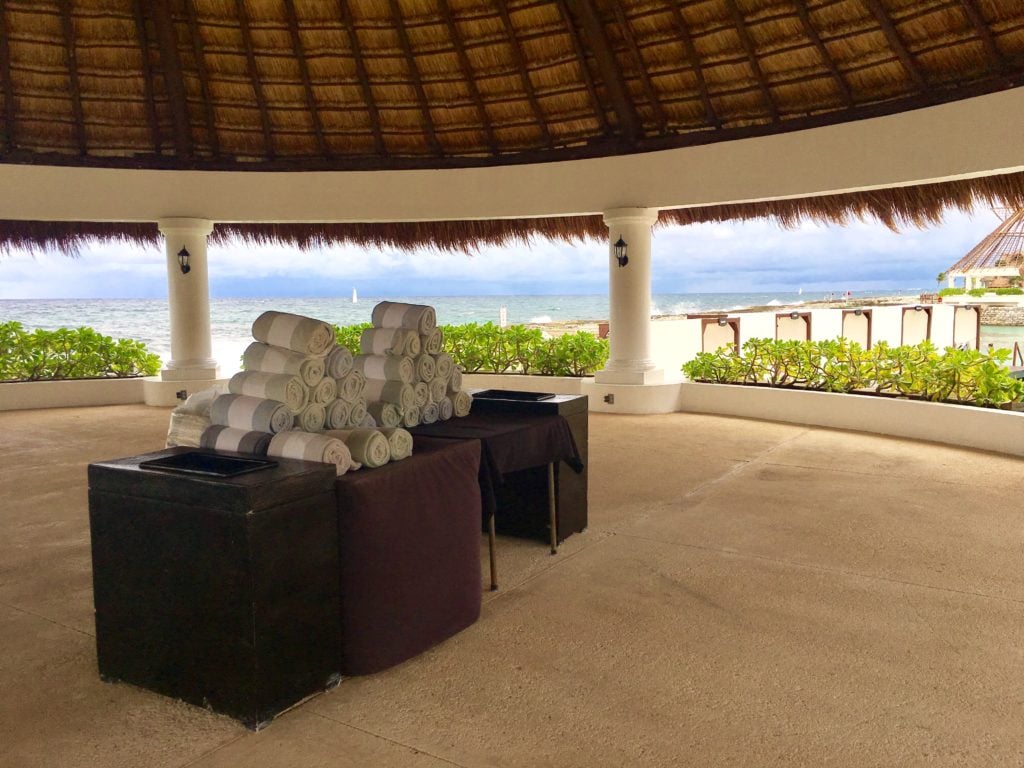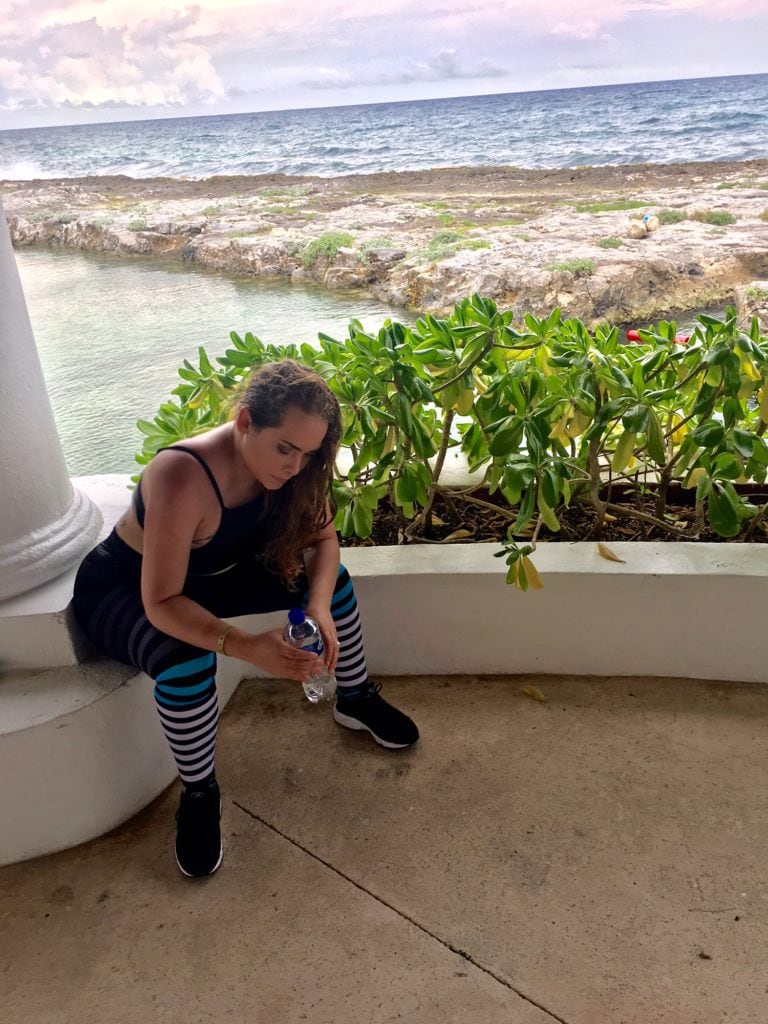 Yoga Temple
If yoga is your thing, there is an entire yoga temple with stunning views!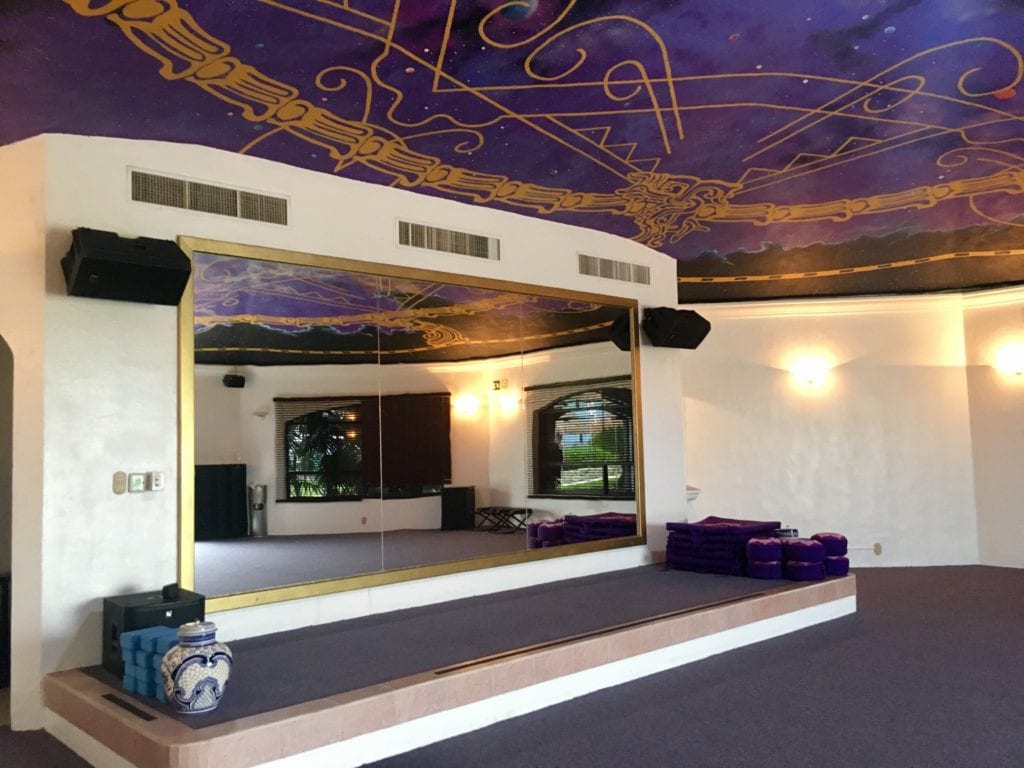 Other Exercise Possibilities at the Hard Rock Hotel Riviera Maya Mexico
Running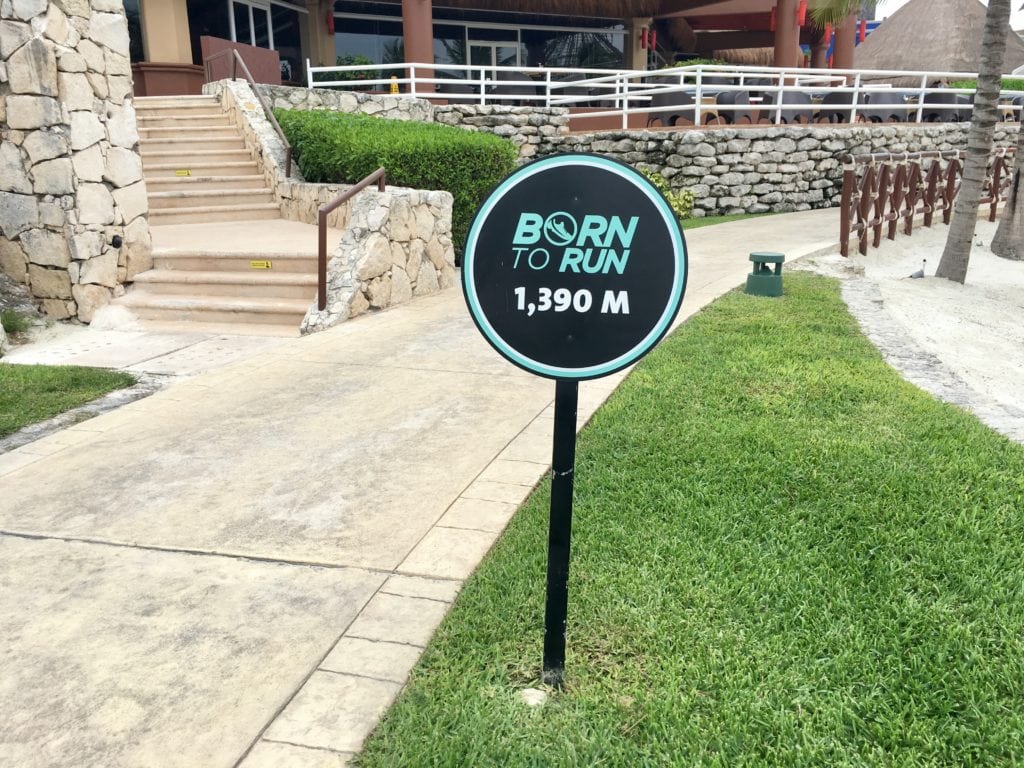 Throughout the hotel there are running paths with gorgeous views. If you start from a certain point (0), you will even find signs telling you how far you have gone. And if you'd rather walk, you can absolutely do that on these paths as well. I did this several times just to enjoy the view.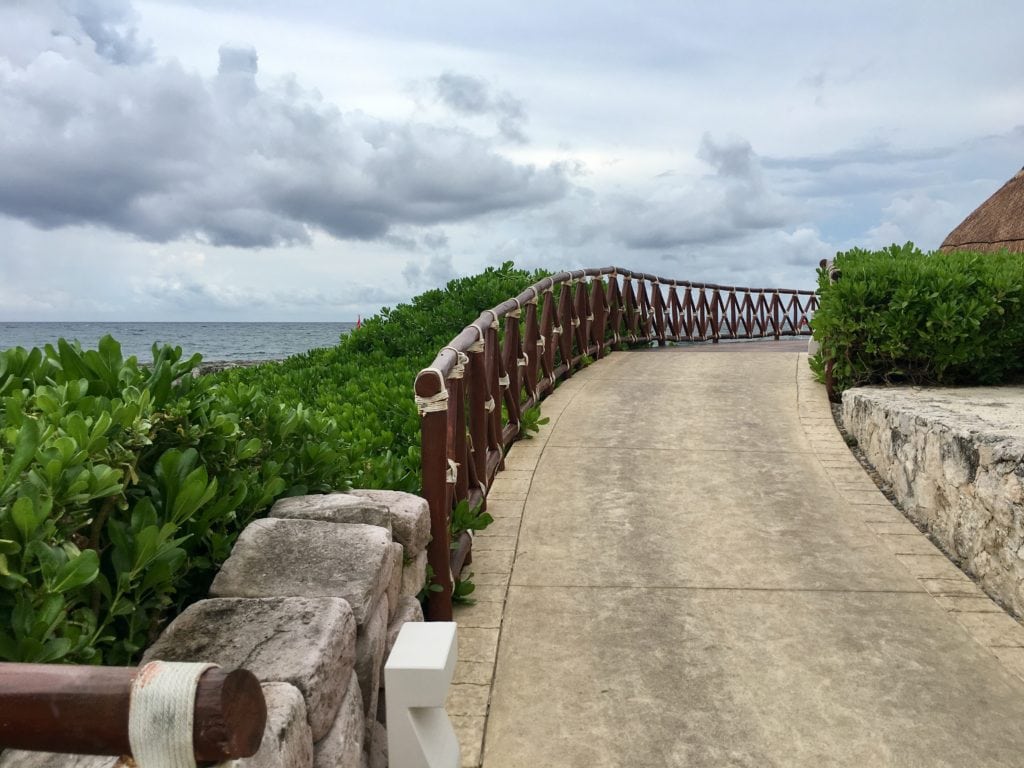 In Room Exercise Space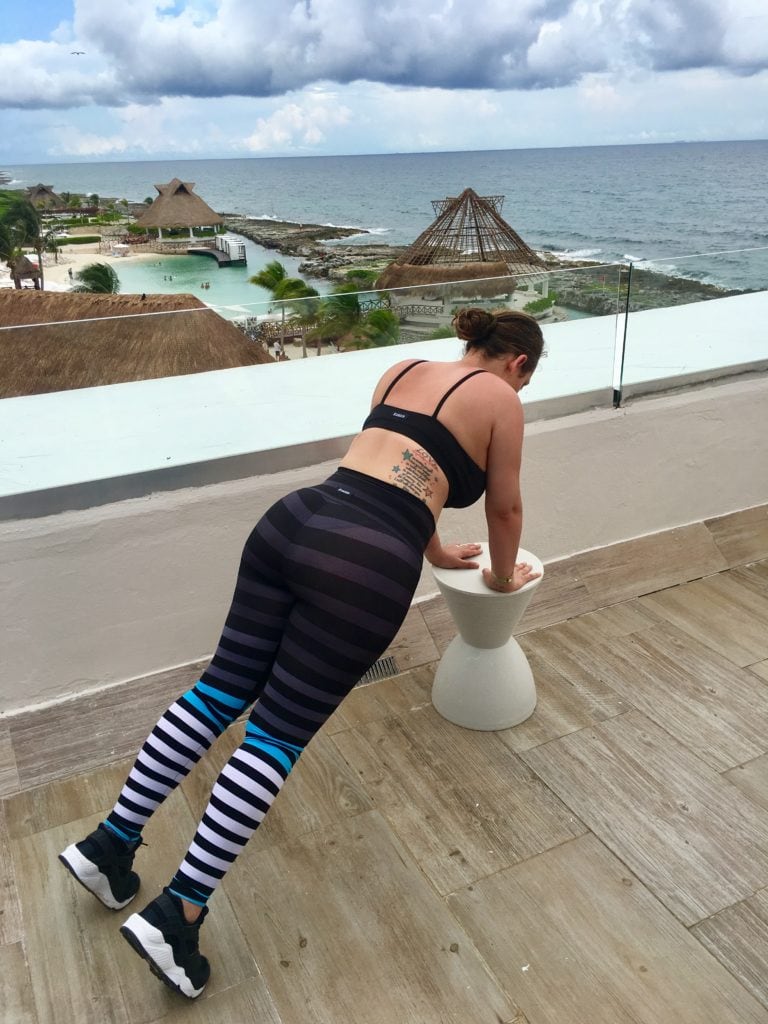 If you prefer to workout in the privacy of your own room, you can. Especially if you chose a room with a rooftop. The rooftops are huge and there is a ton of space for you to get a great workout in. If you have a workout video you like to watch, you can take it with you and continue to follow your plan. 
Swimming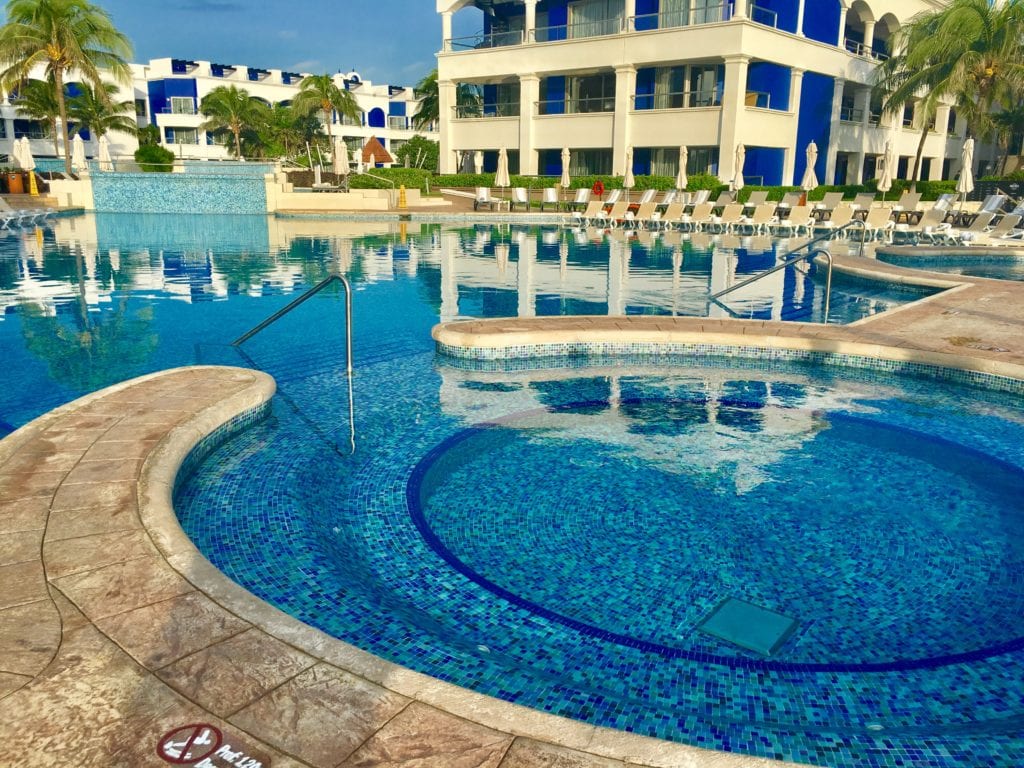 There is no lack of swim space here. There are several pools, including an olympic pool, so you can usually find space to get a good swim in- especially in the morning. This was my husbands exercise of choice during our stay since you can't do that much here in Chicago.
Of course, you also have the gorgeous beach!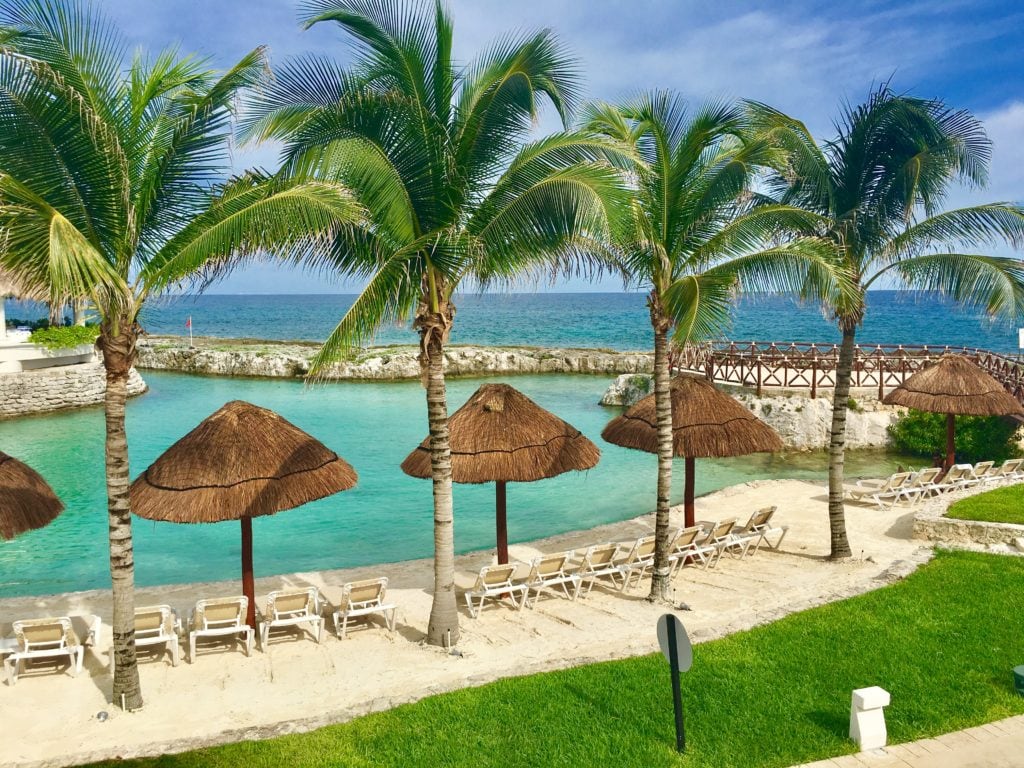 Healthy Food Options at the Hard Rock Hotel Riviera Maya Mexico
There are over 10 dining options at the Hard Rock Hotel Riviera Maya in Mexico, so you are definitely going to find something you love. I didn't have one thing that I didn't like. Seriously, the food is amazing. We're still talking about it days later.
No matter where you go, there is going to be a healthy option for you.
Buffet Options
The buffets are loaded with healthy options all day long. From fresh veggies and fruits to grilled meats, you will definitely find something you like here.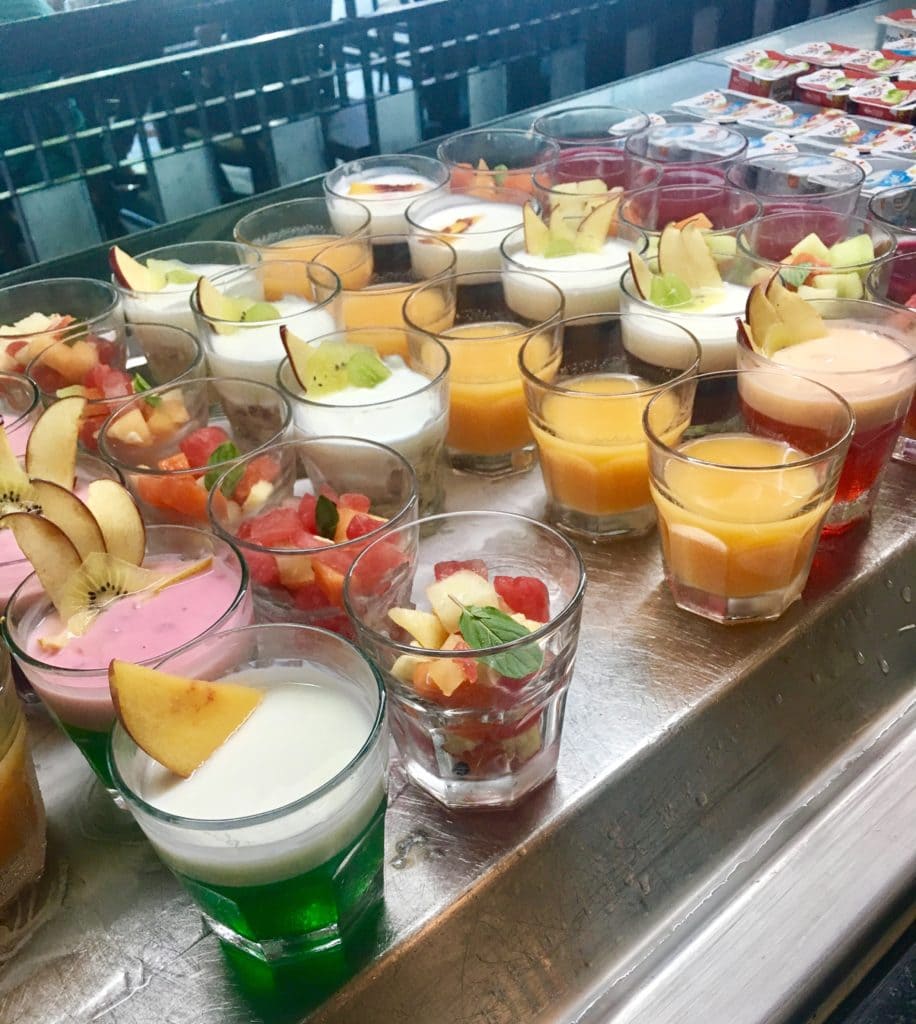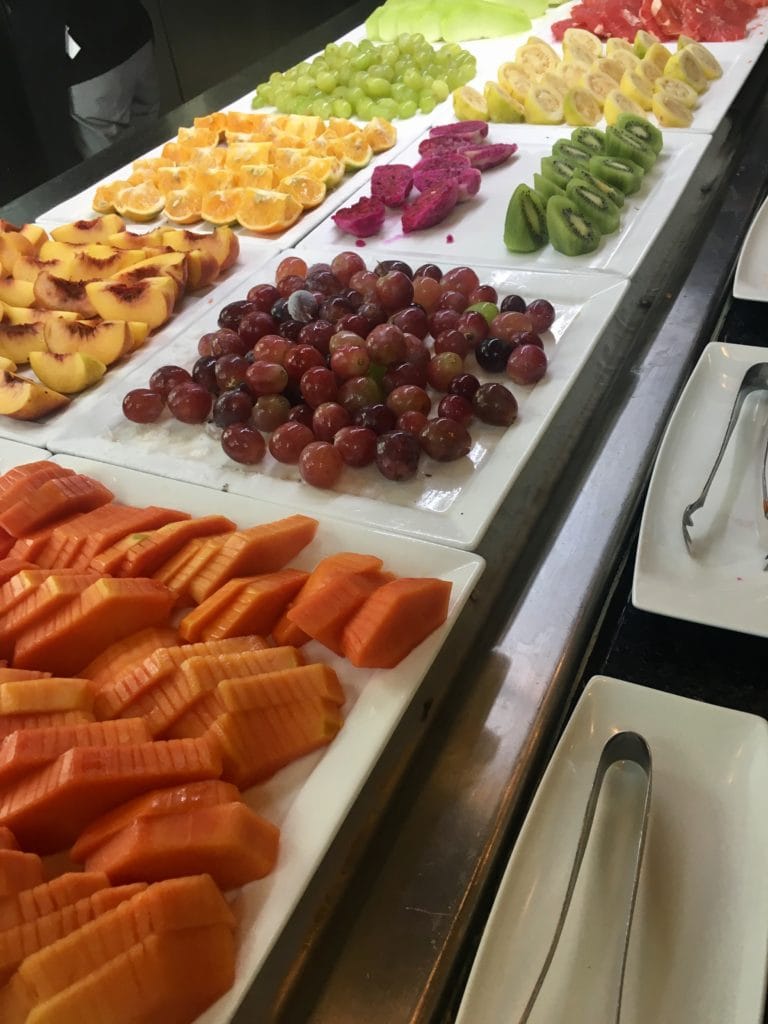 A La Carte Options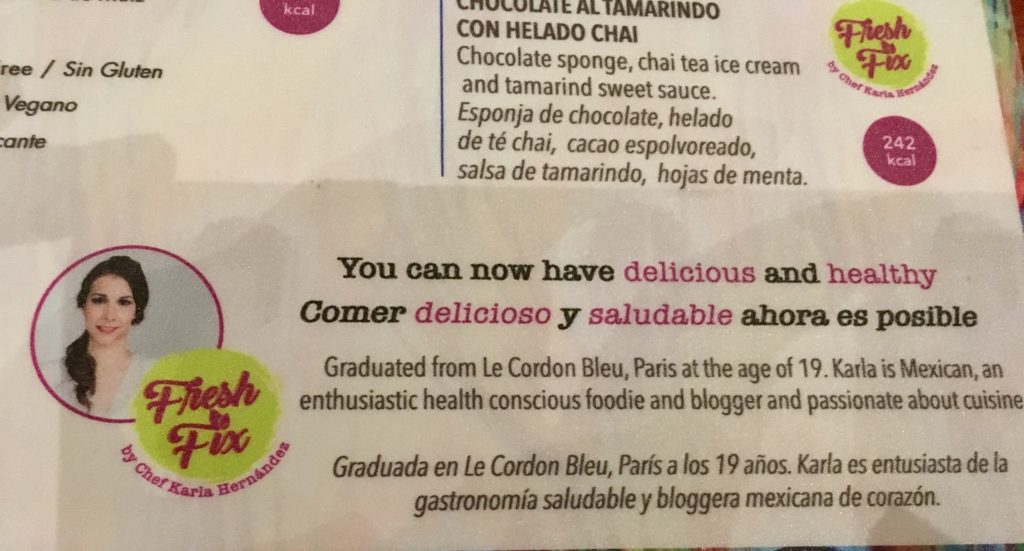 This location has something called Fresh Fix. Fresh Fix provides lighter food options for the health conscious traveler and are available as part of the dinner menus at Frida (my favorite!), Ciao, Ipanema, Zen, Toro, Los Gallos and Le Petit Cochon.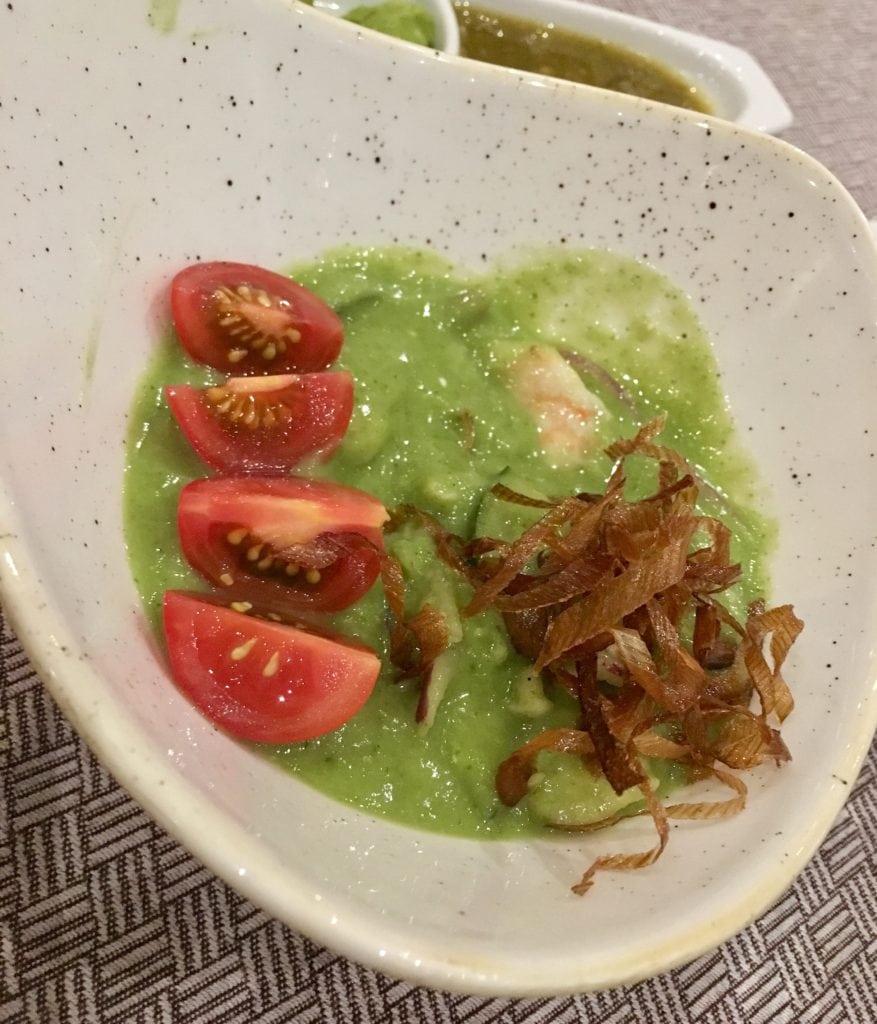 Room Service Options
Even room service has several healthy options for breakfast, lunch and dinner. So if you're feeling lazy or exhausted one day, order in!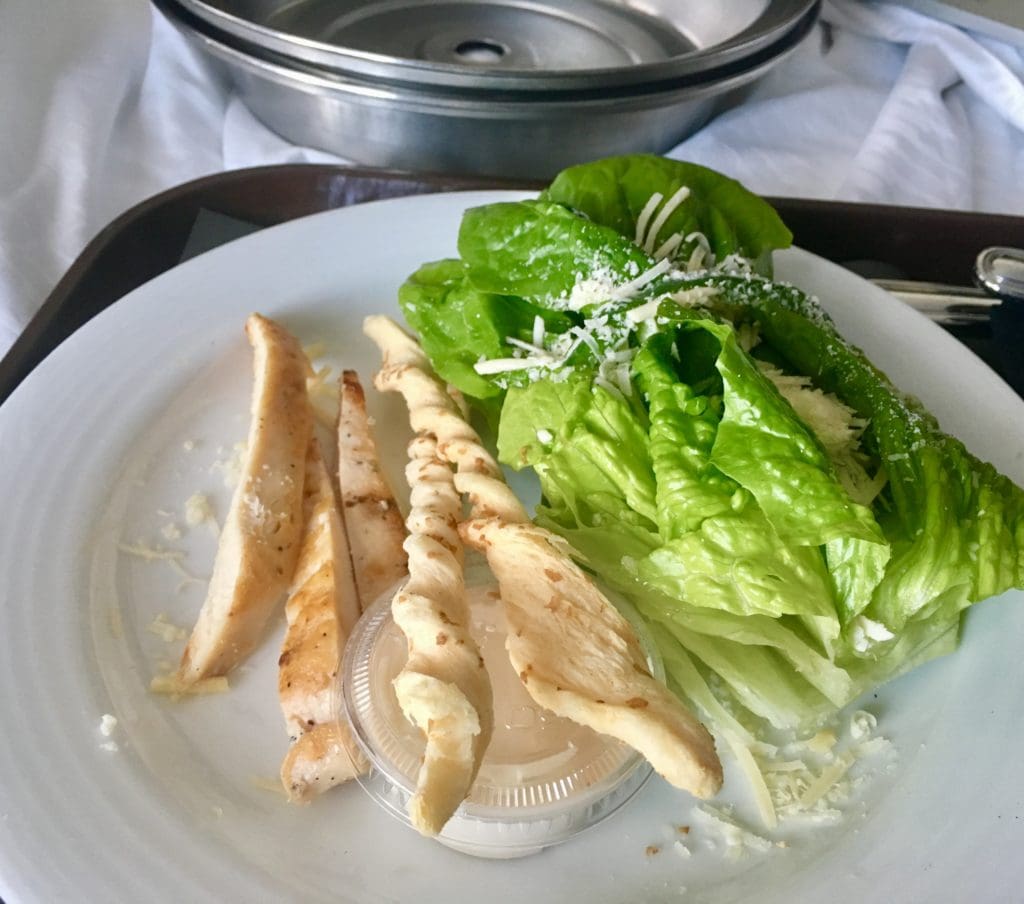 Hard Rock Hotel Riviera Maya Mexico Recap Video
More Pictures of the Hard Rock Hotel Riviera Maya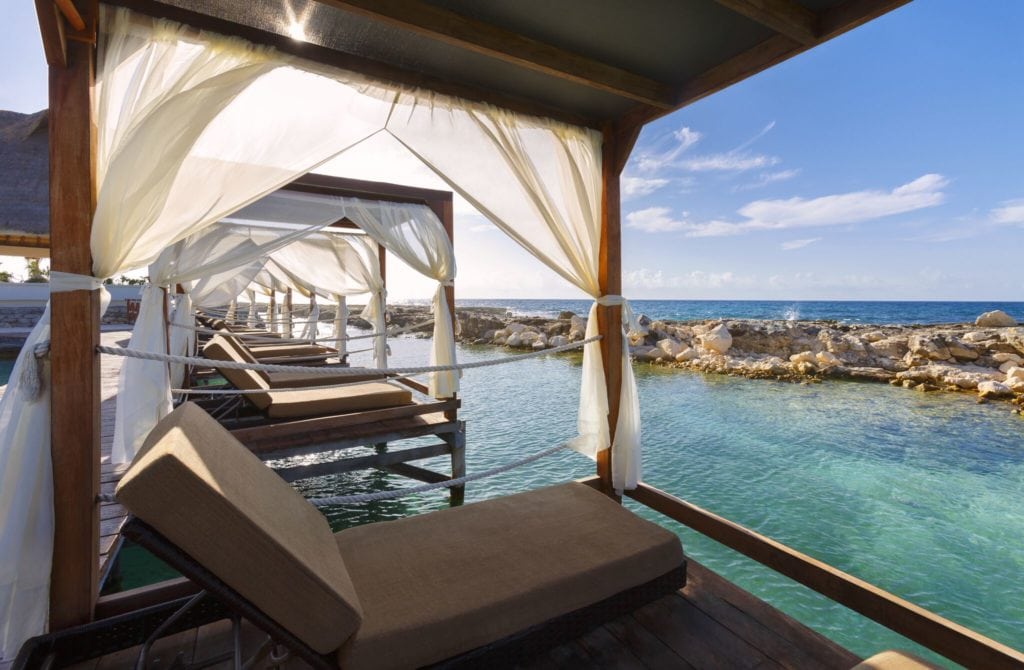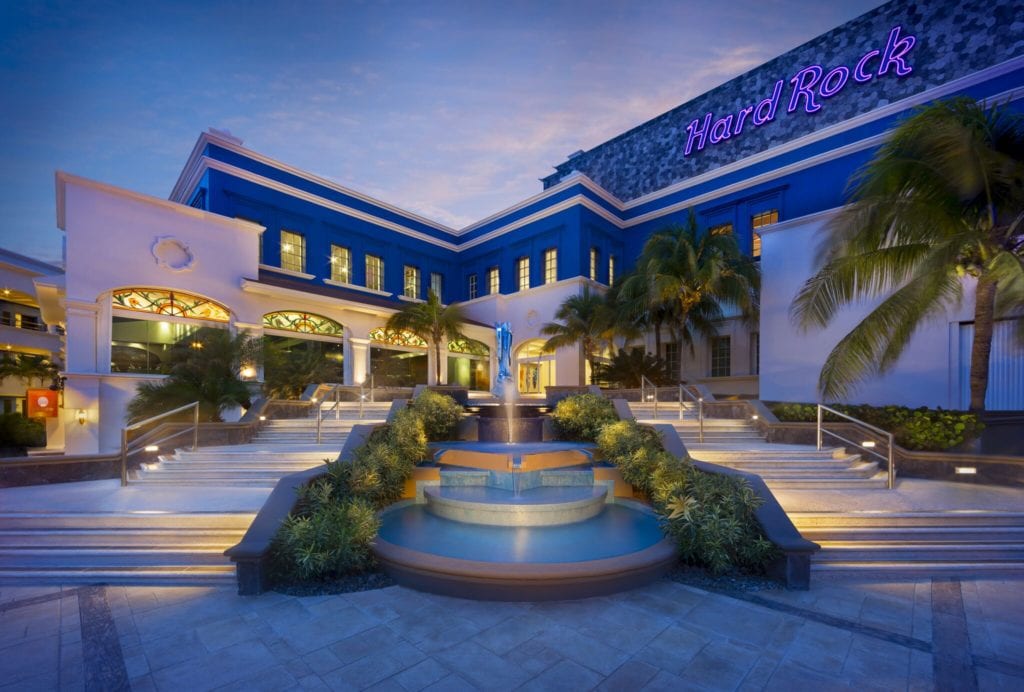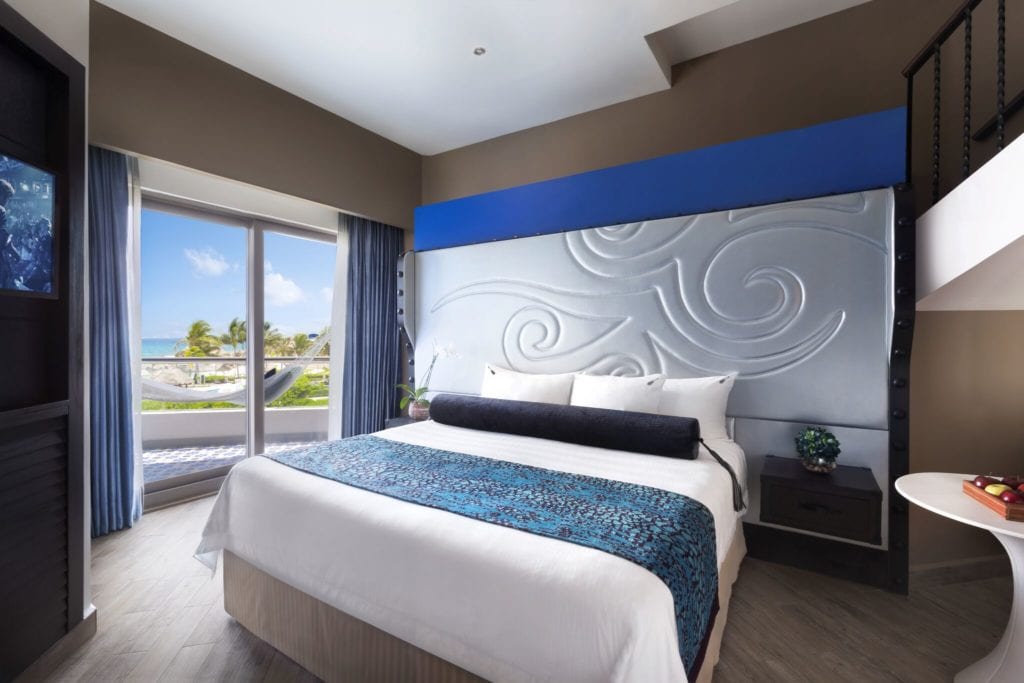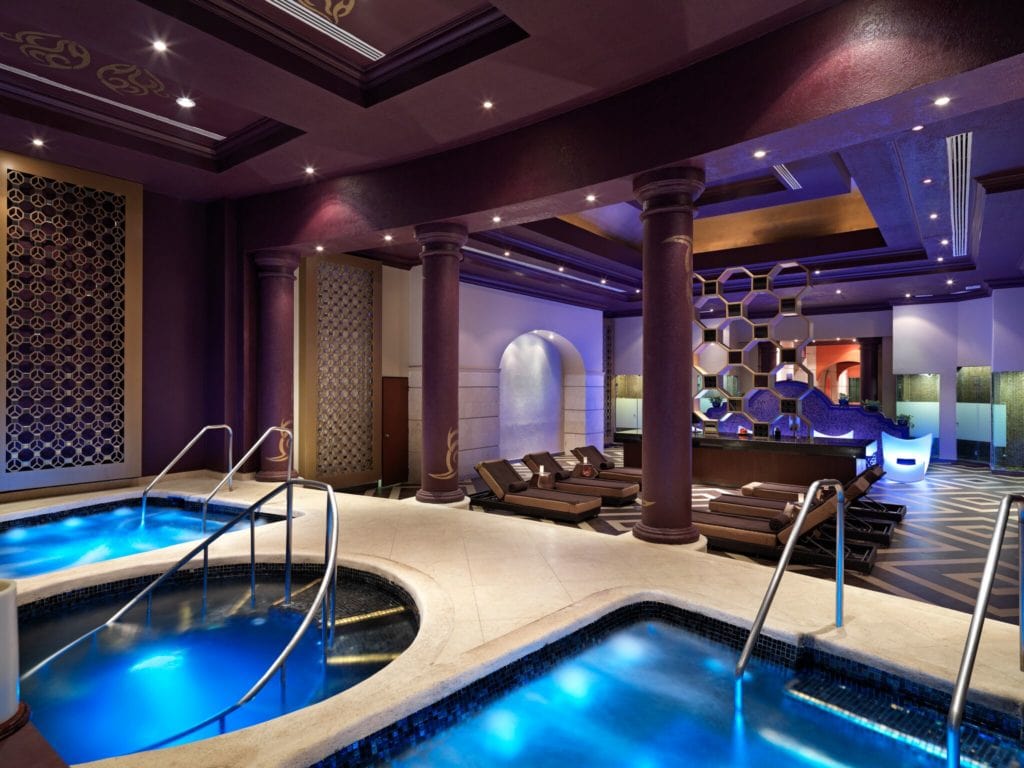 ***Disclosure: This stay was provided to me in exchange for a review on their fitness programs. However, all opinions are my own.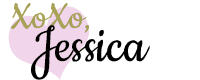 This post may contain affiliate links to help our readers find the best products.