When planning a vacation, does your mind automatically go to the extra 5 or 10 pounds you might come back home with? What if I told you it doesn't have to be that way and that you can enjoy your vacation without gaining extra weight?
I just went on my first vacation since having kids, so it's been over 2.5 years!
I used to not care about what I ate or whether or not I exercised on vacation. But, since my body has completely changed since having two babies and does not just bounce back anymore, gaining weight while on vacation is not an option for me!
Therefore, I made sure to chose a resort that would allow me to at least maintain my current body while still having a great time.
We decided we would go to Punta Cana because we lo-lo-love the Dominican Republic! I had also heard great things about the fitness programs at the all-inclusive Hard Rock Hotel & Casino Punta Cana so that is where we stood.
If you are in the same boat as me, I have included a full review of the Hard Rock Hotel & Casino Punta Cana along with their fitness options for you to consider. I have also included a ton of Hard Rock Hotel & Casino Punta Cana Photos!
Fitness Classes Offered at the Hard Rock Hotel & Casino Punta Cana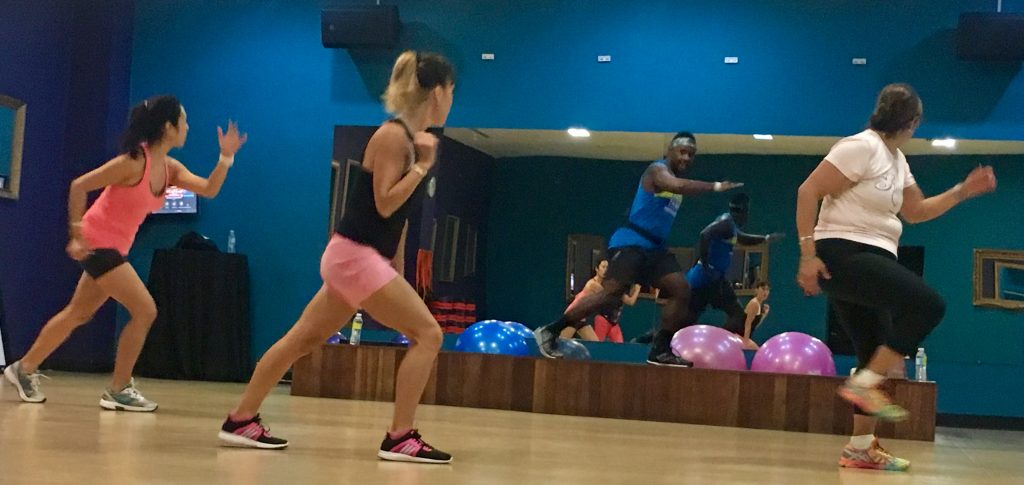 One of the things that makes Hard Rock Hotel & Casino Punta Cana stand out is that they offer an amazing fitness program, including LES MILLS™ classes!
I had always heard of Les Mills, but never got to try it until I stayed at the Hard Rock in Punta Cana. You guys, it's amazing! So amazing I want to try to find it here in my home town.
It's an intense, music based fitness class, but they have traveling instructors on a weekly basis so they can show you any modifications you may need.
The hotel offers three daily classes from a collection of 14 training programs – from 10 group fitness classes, including the world-renowned BODYPUMP® total body strength-training program, to four 30-minute High-Intensity Interval-Training (HIIT) programs, as well as BORN TO MOVE® — "youth fitness" programming designed for toddlers to teens.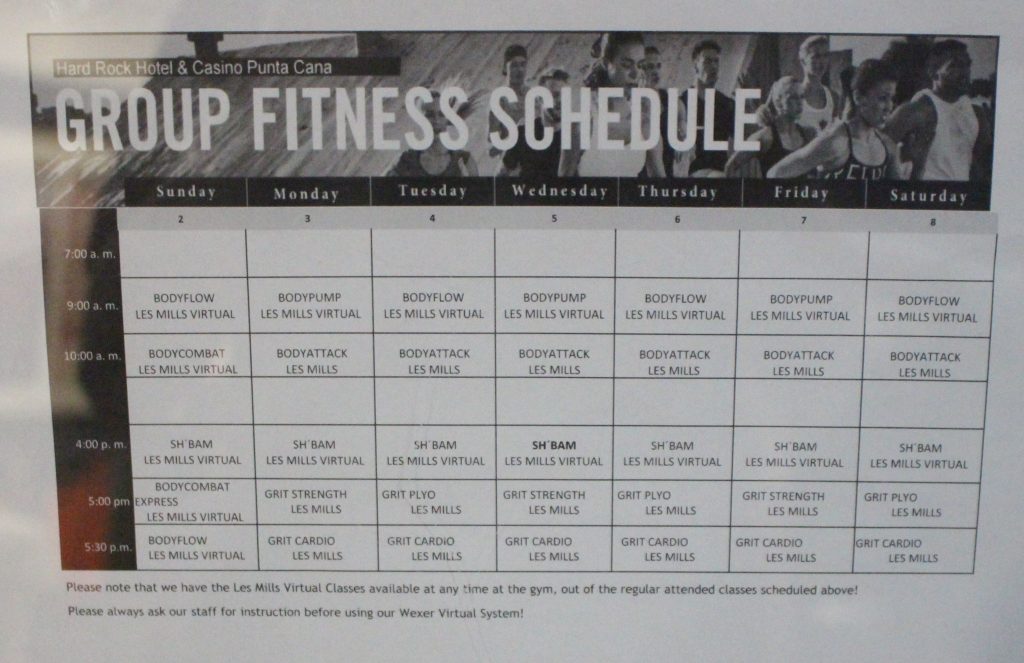 If the instructor isn't there at a time that works for you, they also play exercise videos in the exercise room.
Either way, they are absolutely worth attending if you can because they really do torch lots of calories!
Other options are the water aerobics class or volleyball tournaments on the beach. I didn't actually get to try these, but I did see them on this schedule.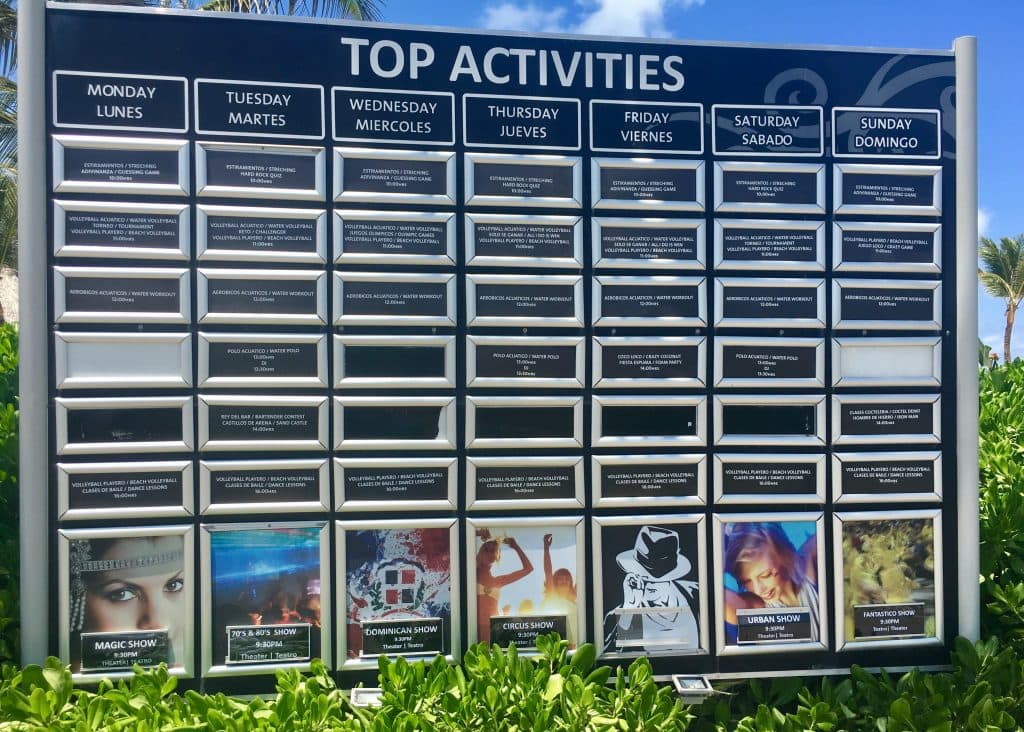 Hard Rock's Body Rock Gym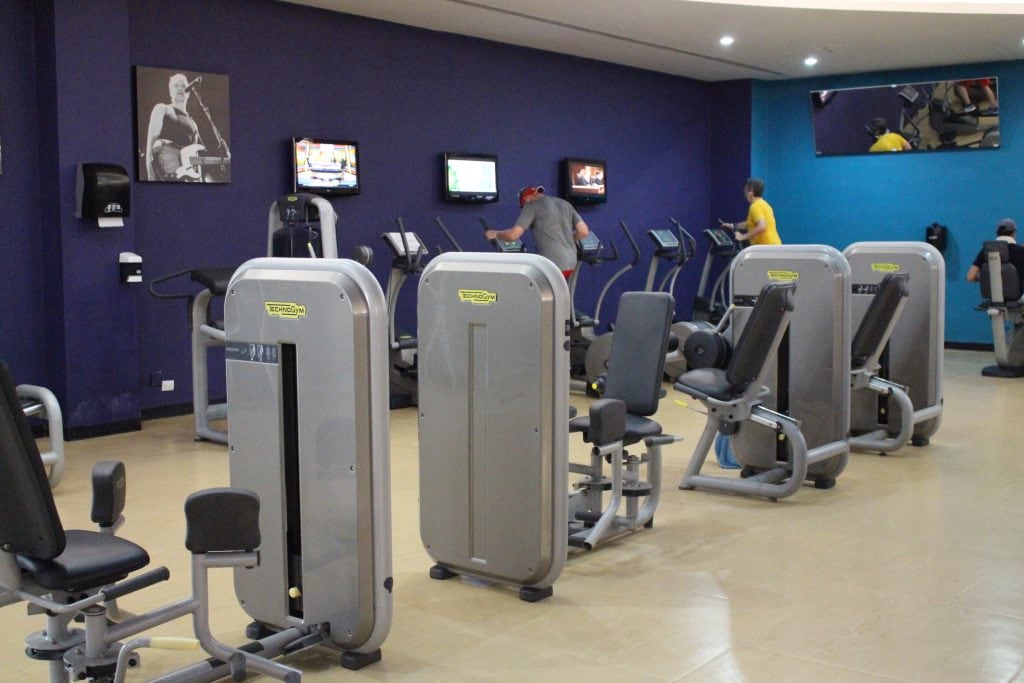 Of course, if classes aren't your thing, they also have a fully equipped gym.
The gym has cardio machines and lots of strength training machines and free weights.
One of my favorite things about the gym was that they had a cycling room with cycling classes playing on the TV. I tried it and it was a workout for sure!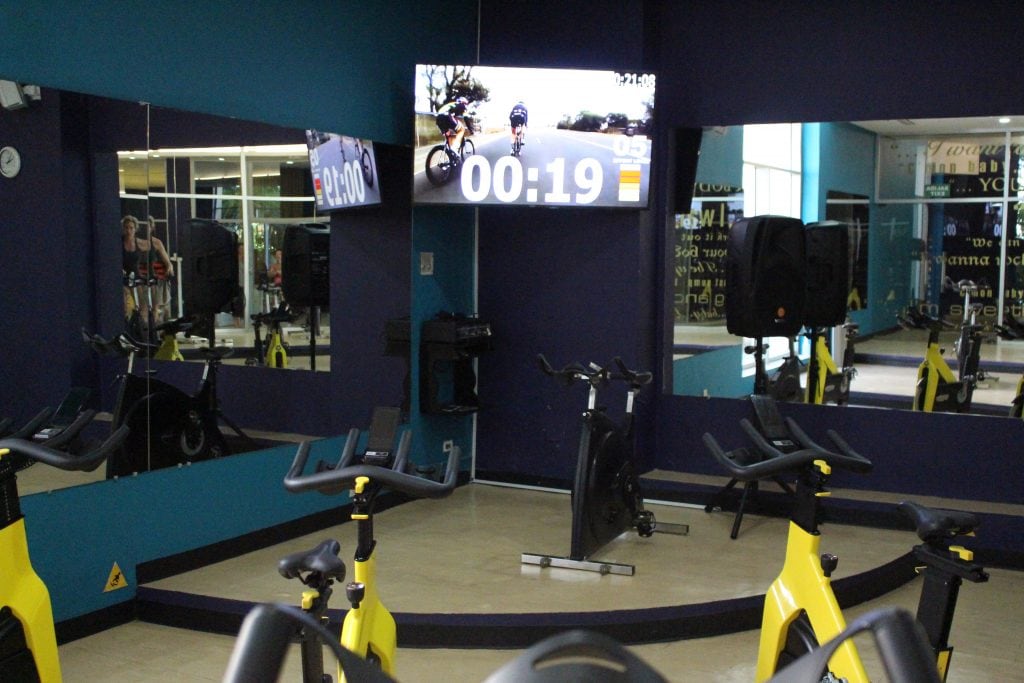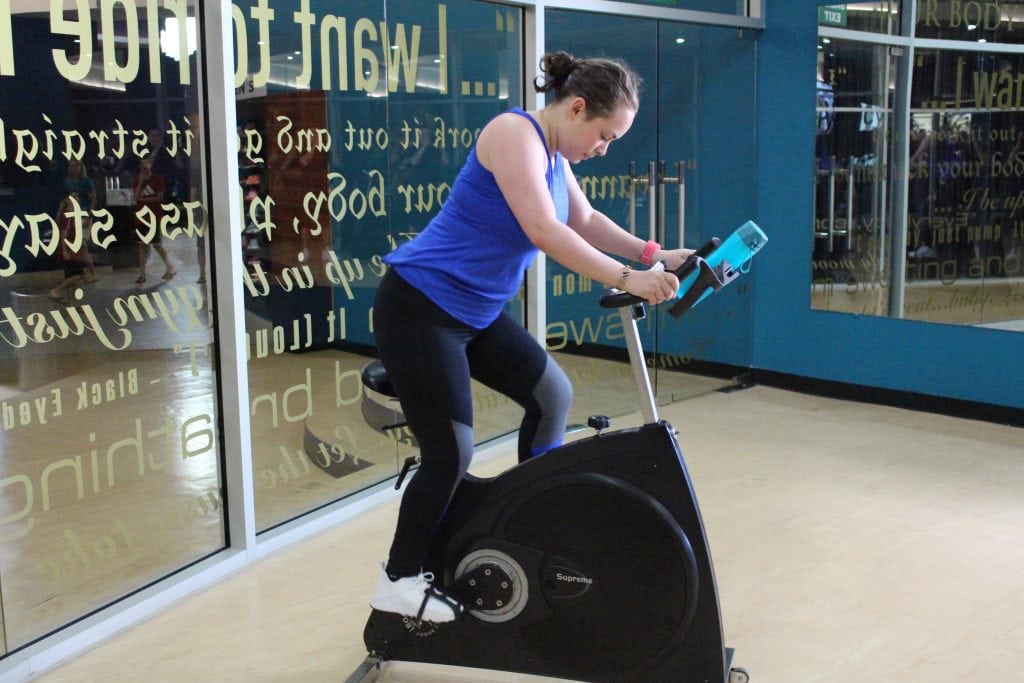 The other cool thing is that they have dispensers of Gatorade and Chlorophyll water that you can drink during and/or after your workout.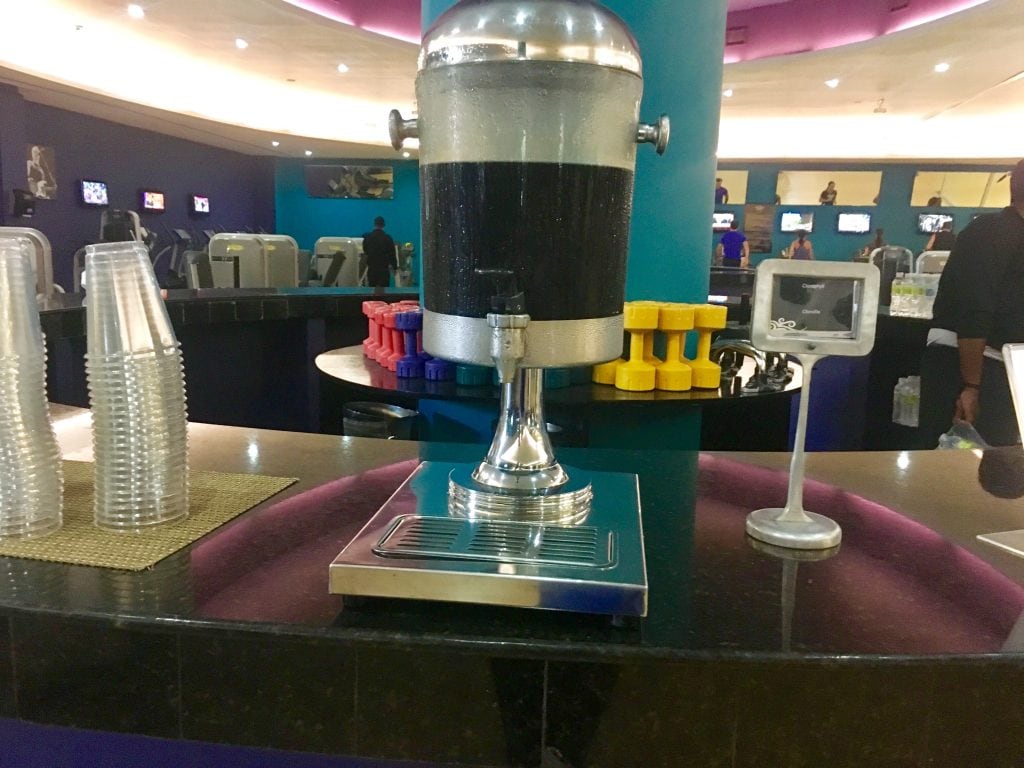 I went down to the gym 4 times and it was never overly packed where I had to worry about equipment being available
In Room Exercise Space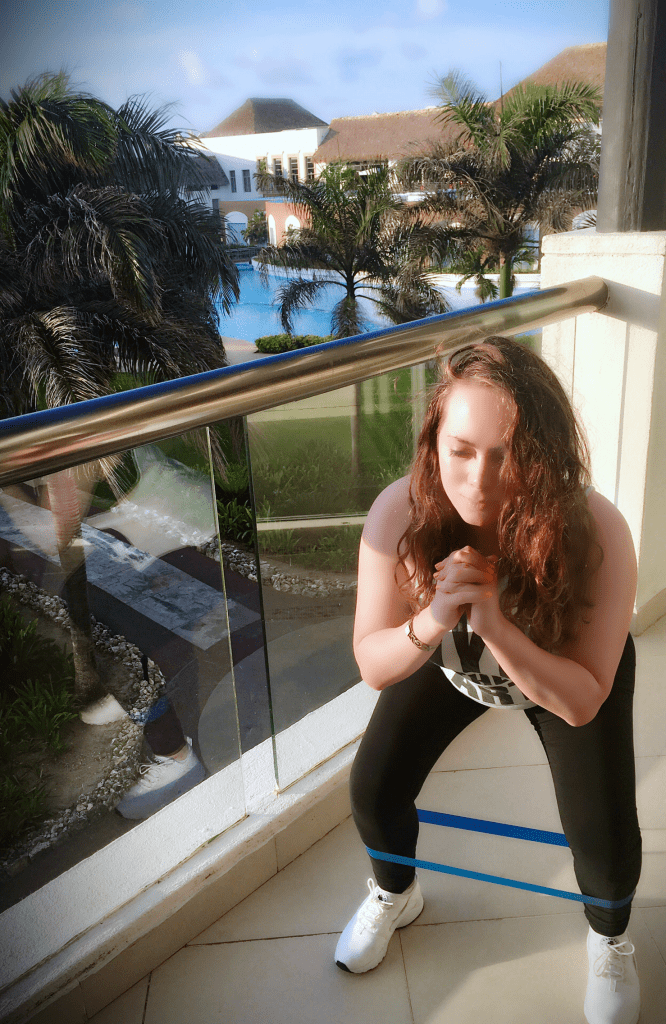 The rooms are pretty big, so there is enough space for you to workout in there if you'd rather skip the gym entirely.
I always travel with a set of resistance bands and exercise sliders incase I decide to workout in my room. They offer a wide variety or exercises you can do without any cumbersome equipment. Some examples are squats, walking lunges, bridges, hip extensions, tons of ab work and the list goes on.
There is also a jacuzzi in every room at the Hard Rock Hotel & Casino Punta Cana, so you can fill it and relax (with a gorgeous view) right after your workout!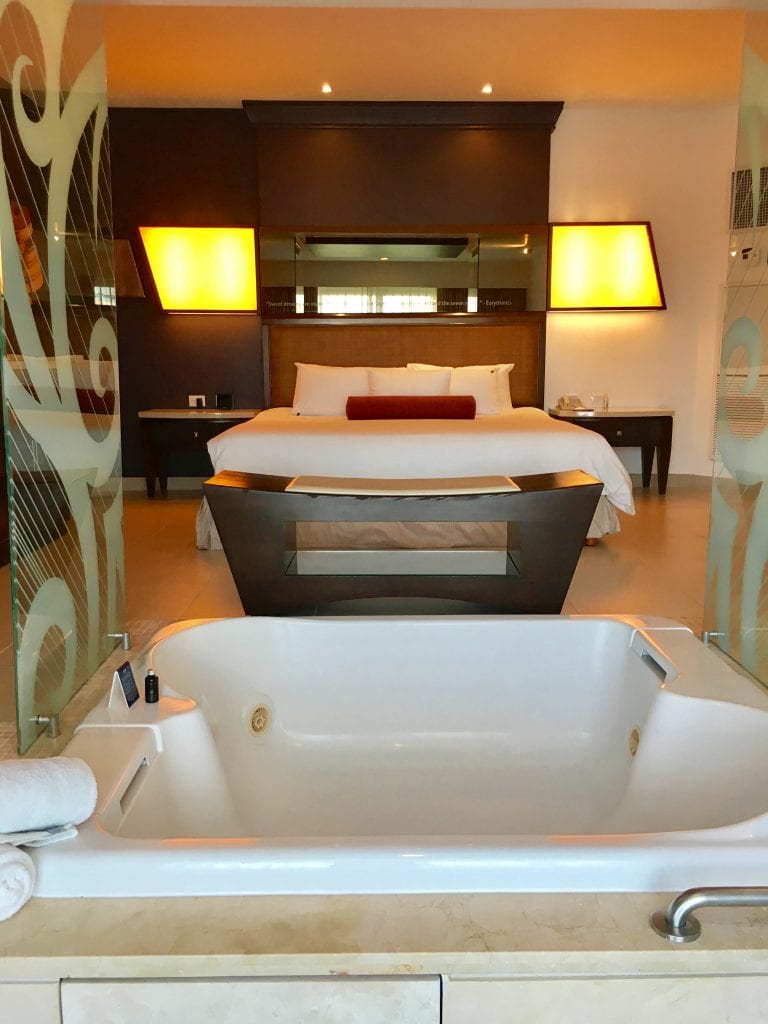 Another option, if you want to be out of the room but still not around other people, is to run on their track like area that goes on for miles.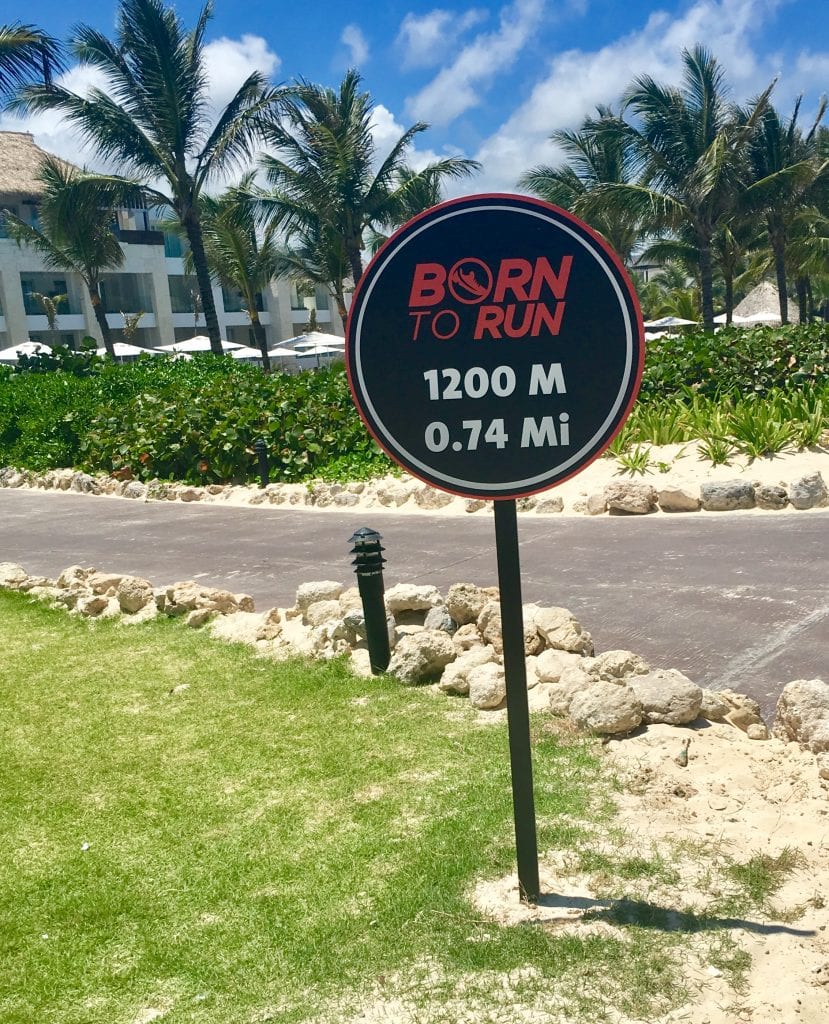 Swim Space at the Hard Rock Hotel & Casino Punta Cana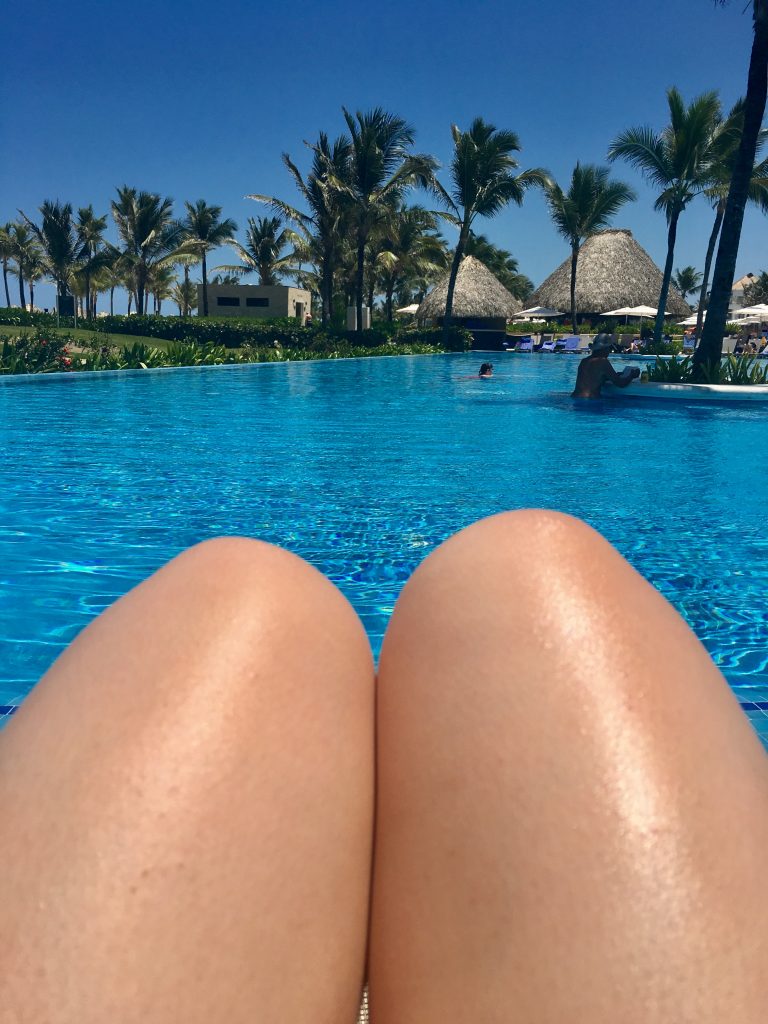 The hotel has 11 pools, yes- 11!
I didn't get to try them all because I wasn't there long enough, but none of the ones I did try were ever extremely crowded. As a matter of fact, there was a ton of space for me and my husband to swim in at all times.
That's the beauty of there being so many pools, none are overly crowded.
So, if swimming is your thing then you can absolutely do that while enjoying the warm weather and palm trees.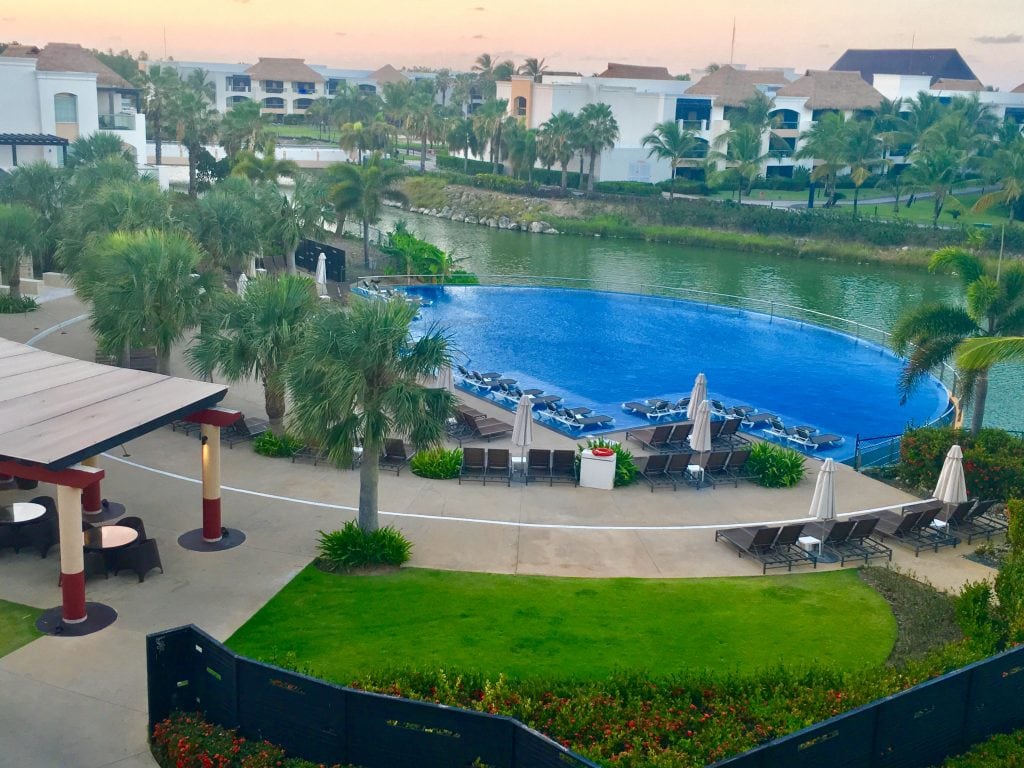 Healthy Food Available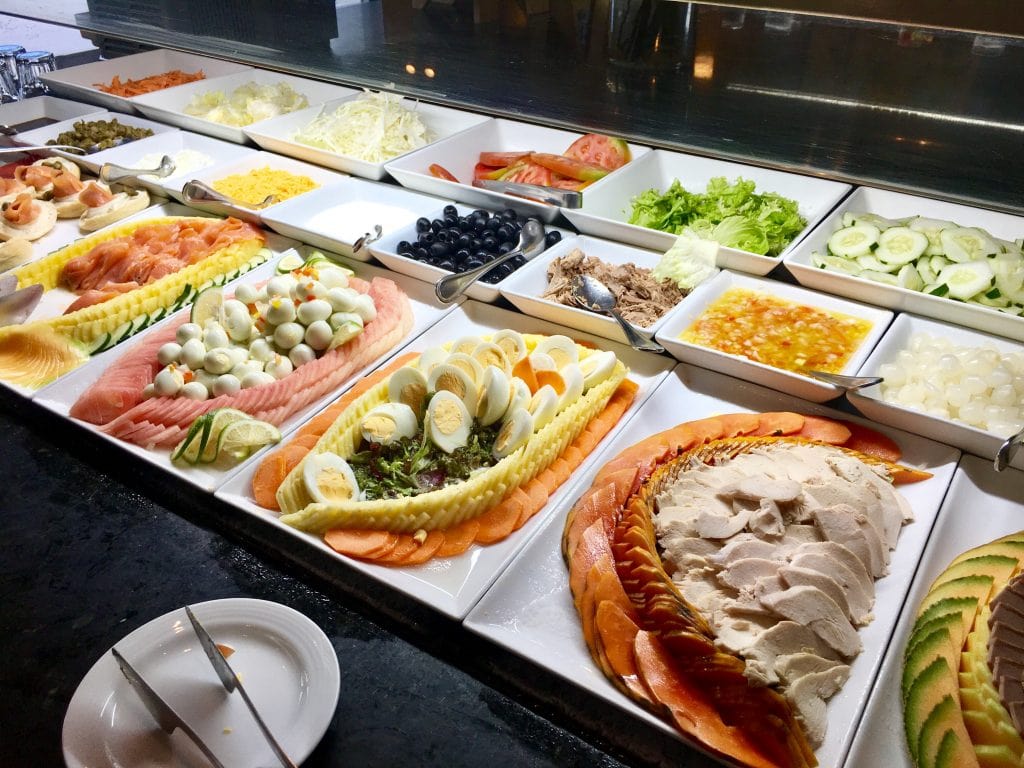 There is a ton of healthy food available, you just have to have the will power to select it!
The main buffet called "The Market" has lots of healthy options. They have a section filled with protein, they have yogurts, fresh fruits, seafood, etc.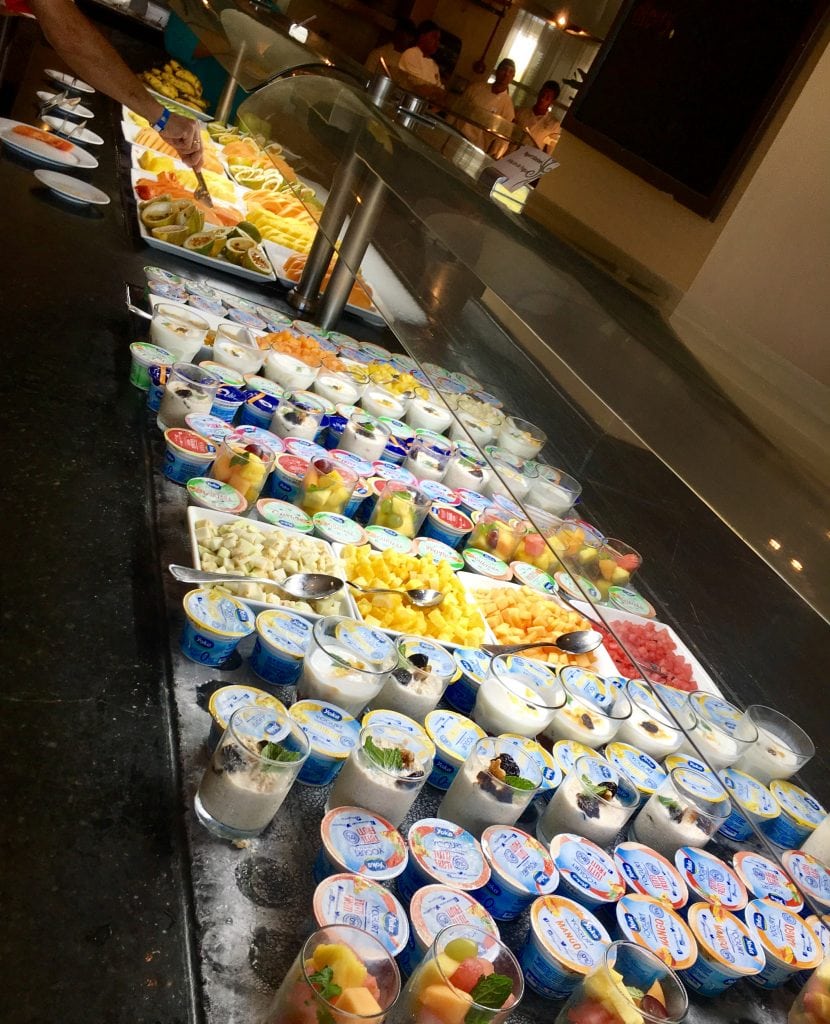 I also loved their Brazilian steakhouse called "Ipanema" which serves protein sword style. Aside from the protein, they have a salad bar with lots of fresh veggie options
Then, my favorite of all, is "Isla." Isla is an a la carte seafood restaurant (they also offer buffet options during the day, but I didn't get to try those). Their food is delicious and tastes so fresh!
Honestly, the hotel has a ton of restaurants, buffets, dessert spots, etc – 12 to be exact. I truly wish I could have tried them all, but we were only there 3 nights so it was impossible. I can tell you, though, that if you want to eat healthy while there- that is absolutely possible and not hard at all to accommodate.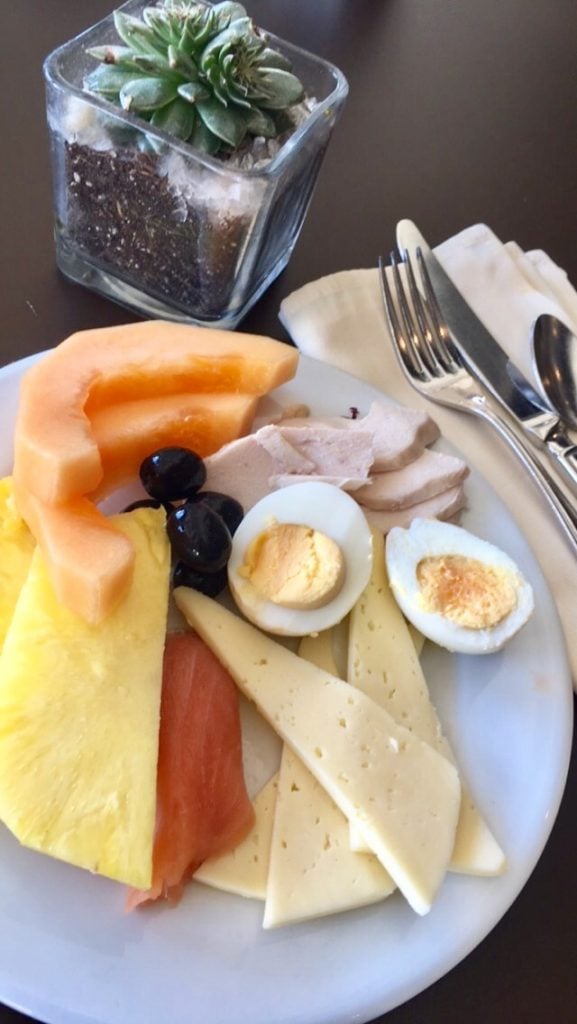 Drinking Water Availability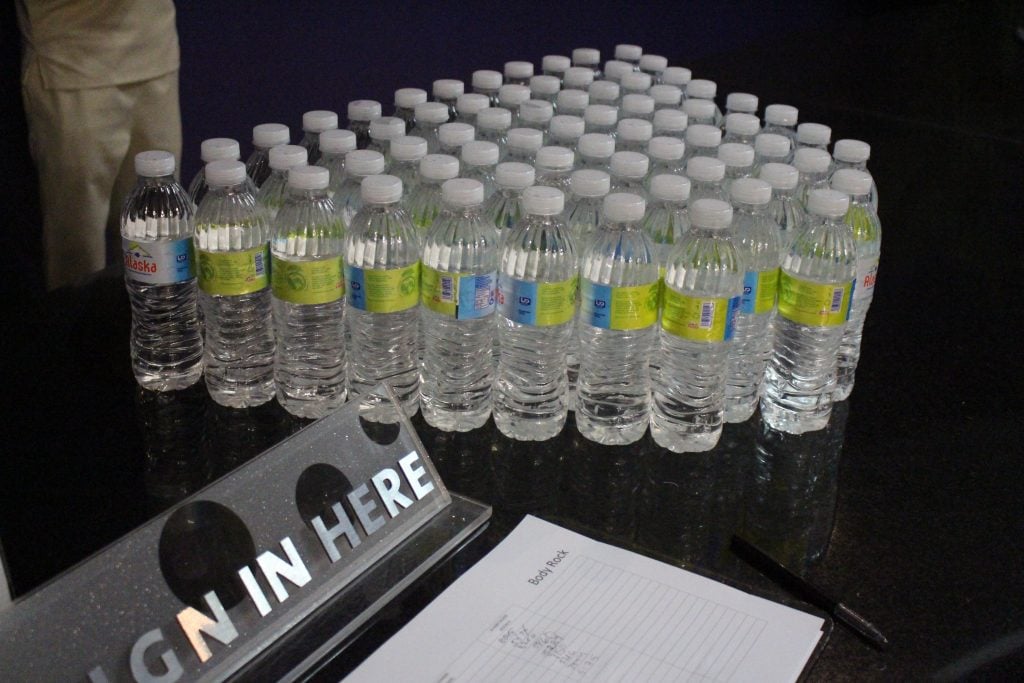 We all know how important it is to stay hydrated, especially when you're somewhere hot.
Luckily, water is readily available throughout the hotel.
Your room's fridge will be filled with water bottles daily. And since it's all inclusive you don't have to worry about paying $7/bottle for hotel water.
There are also water bottles throughout the hotel.
Overall Thoughts on the Hard Rock Hotel & Casino Punta Cana
Overall, the hotel is gorgeous!
If you don't want to gain extra pounds while on vacation, this is the perfect spot to go. They have a fully equipped gym, amazing fitness classes, lots of swimming space and more healthy food options than you can actually eat.
Aside from fitness related stuff, the hotel is beautiful and well maintained. The rooms are spacious and comfortable, the views are beautiful, the drink are delicious and unlimited, they have activities for kids and the food is good.
There are also a ton of adorable spaces to take cute pictures with their hashtags or just gorgeous, natural backdrops.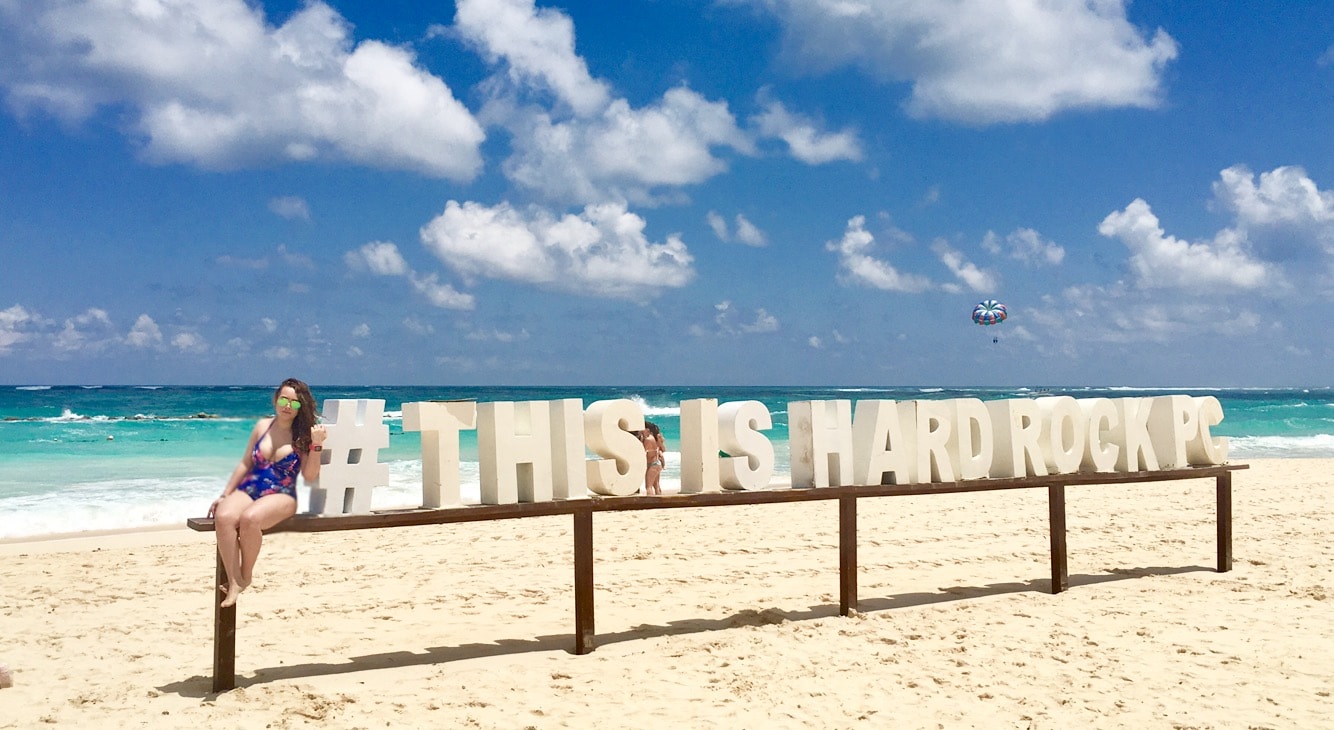 If your goal is rest and relaxation, you can do that. If you're goal is to party, you can do that at their night club or at the main pool during the day. If your goal is to have fun with kids, they have lots of activities for them as well. If your goal is to gamble, they have the best casino in the Dominican Republic.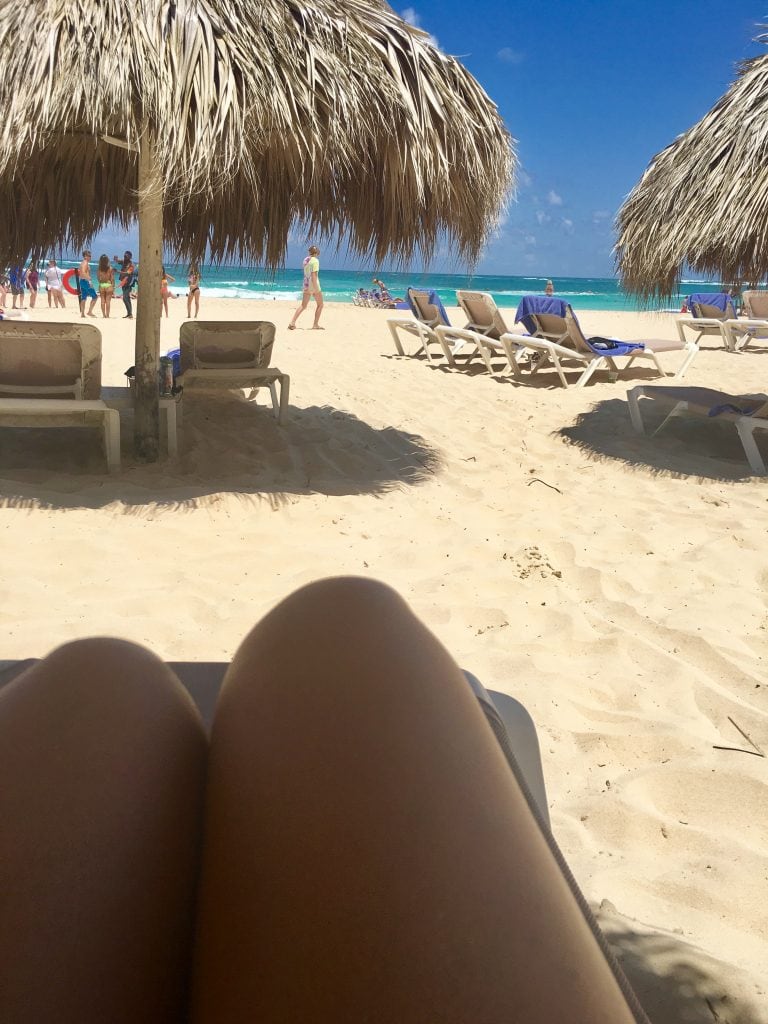 Most importantly, if your goal is to not gain weight while on vacation- you can absolutely do that here!
More Hard Rock Hotel & Casino Punta Cana Photos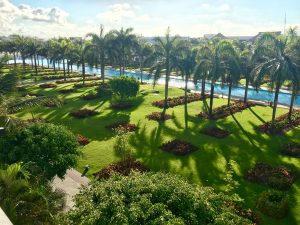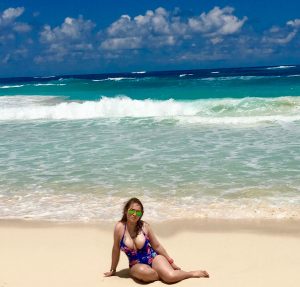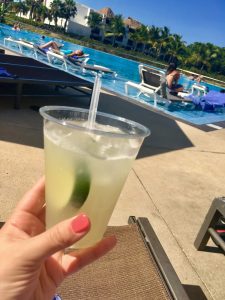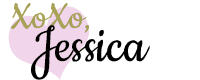 Disclaimer: This stay was provided to me in exchange for my thoughts on the hotels fitness program. However, all opinions are my very own and 100% honest.

This post may contain affiliate links to help our readers find the best products.