Want to burn calories while having a blast and taking in a stunning view? I burned over 4,000 calories (according to my FitBit) while walking/ hiking the Xcaret Eco Theme Park!
The best part? I enjoyed every minute of it!
This place is amazing! I already wish I could go back.
Even my husband, who doesn't even know what a calorie is, loved every minute. Unfortunately, we didn't have our kids with us this time- but it's definitely a place kids of all ages can enjoy.
Xcaret Eco Theme Park Video
Xcaret Eco Theme Park Attractions
The reason I burned so many calories is because we walked the entire park several times. We went up and down hills, up and down stairs, went swimming, climbed the ruins and so much more!
We did not stop moving until it was time to eat, and then we did it all over again.
There is so much to do here and so much to explore! You can't do it all in one day, so if you want to experience everything, plan to go more than one day.
Some of the things we did was swim in the underground river, take the boat tour, visit the archaeological site, swim in the beach, swim in the natural pools, watch the voladores, watch the dolphins and sting rays, visit the mayan section, walk the caves, look at the jaguars, hike the cemetery, walk the folk art museum and eat.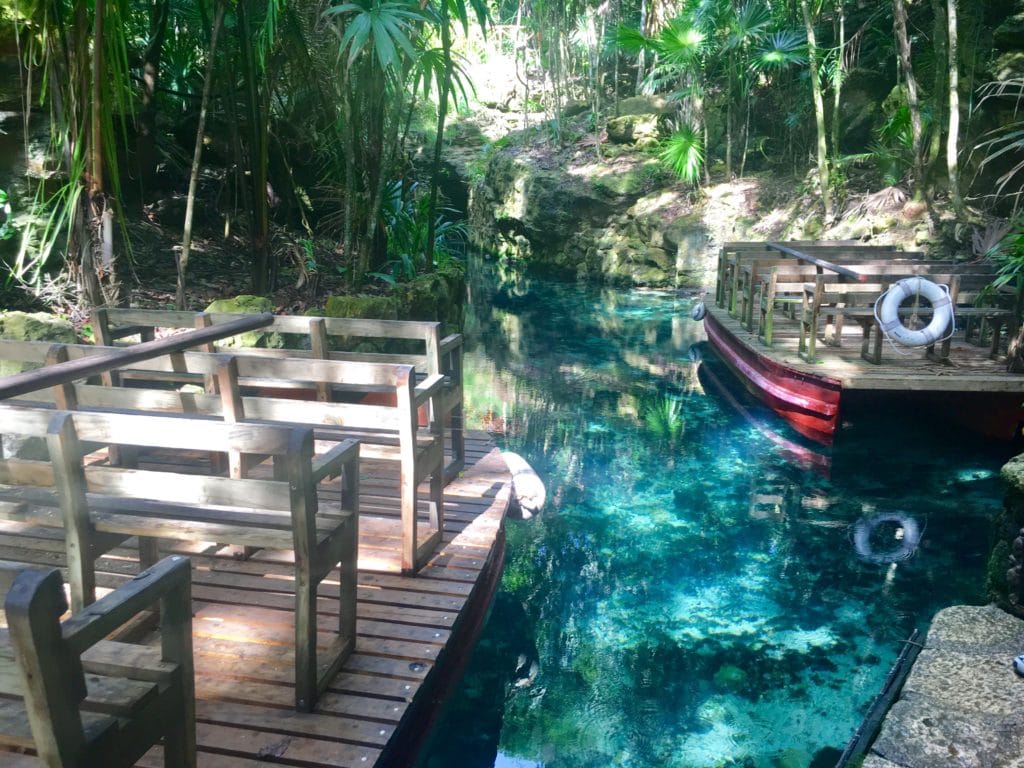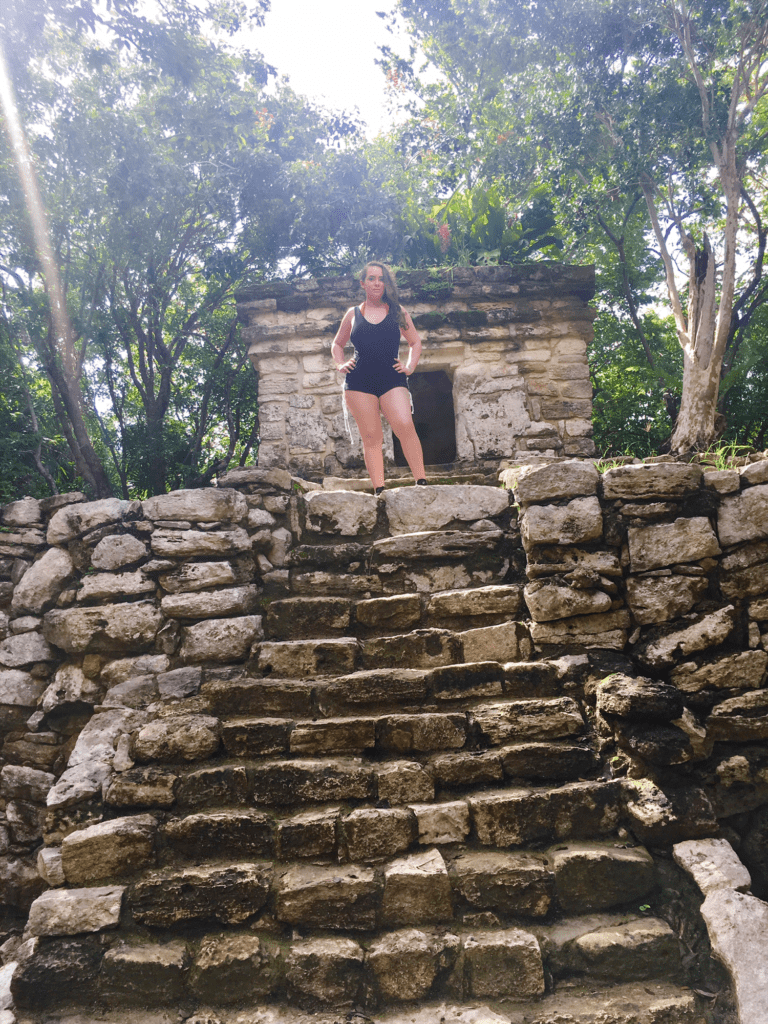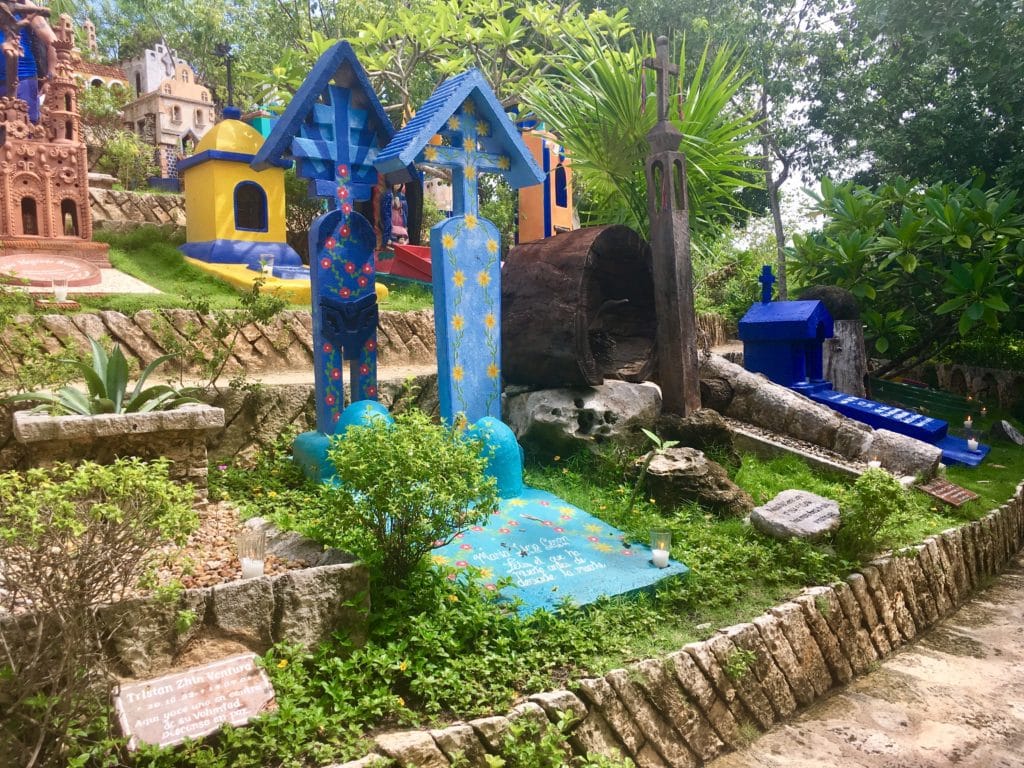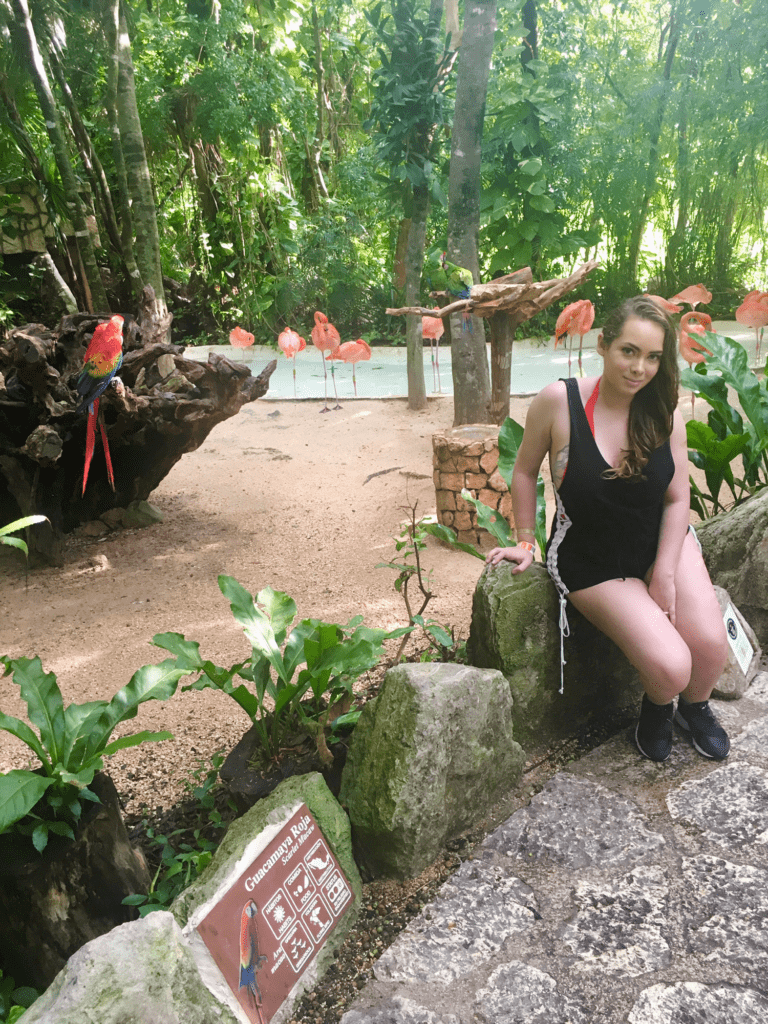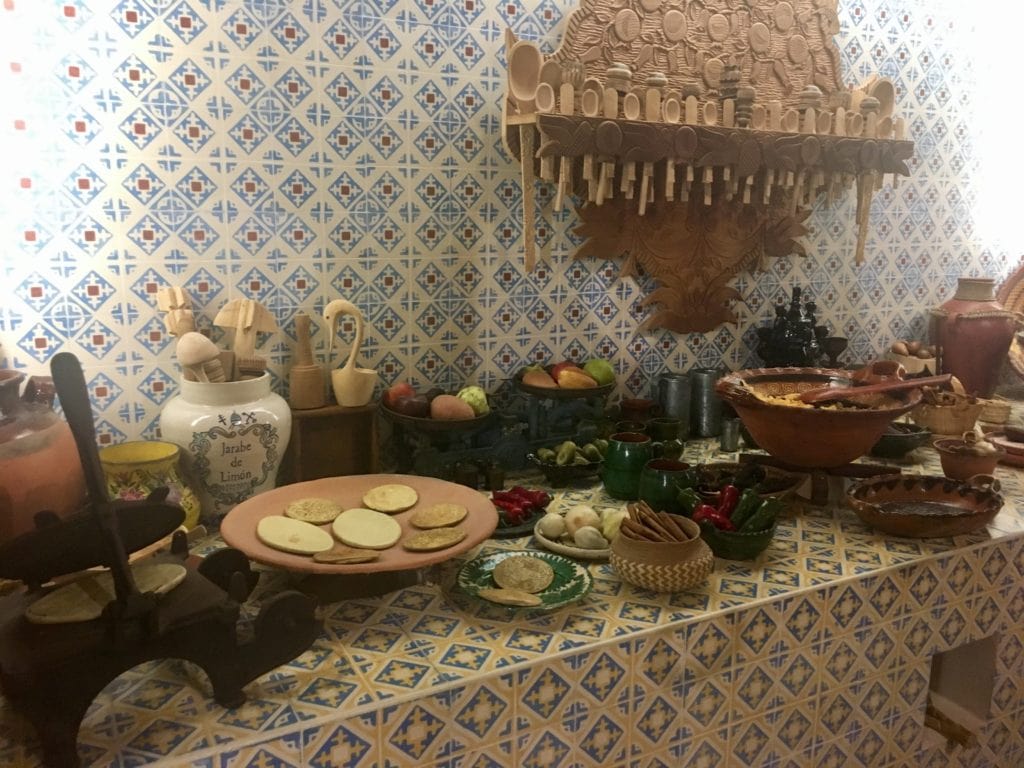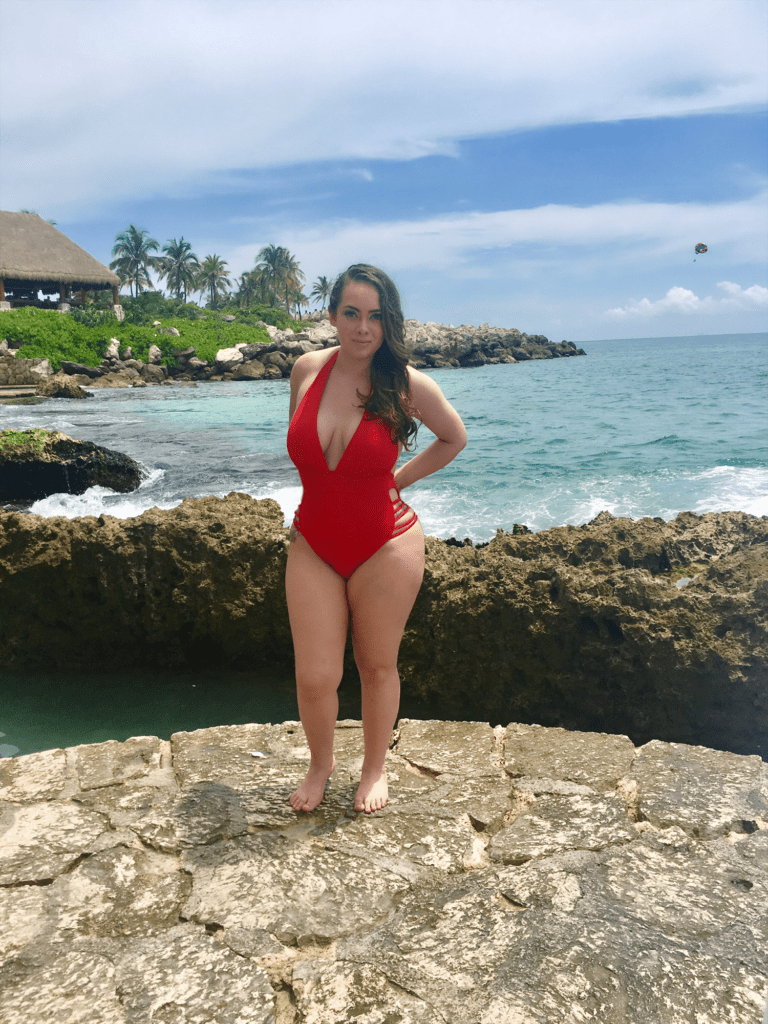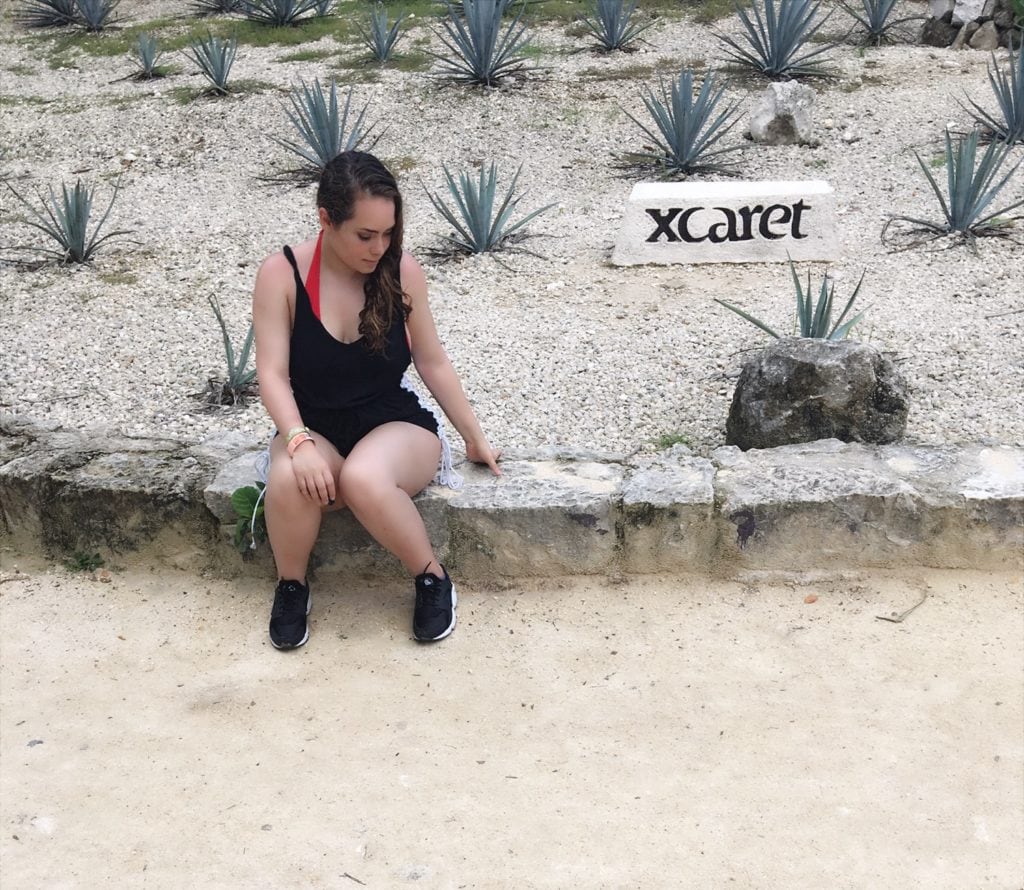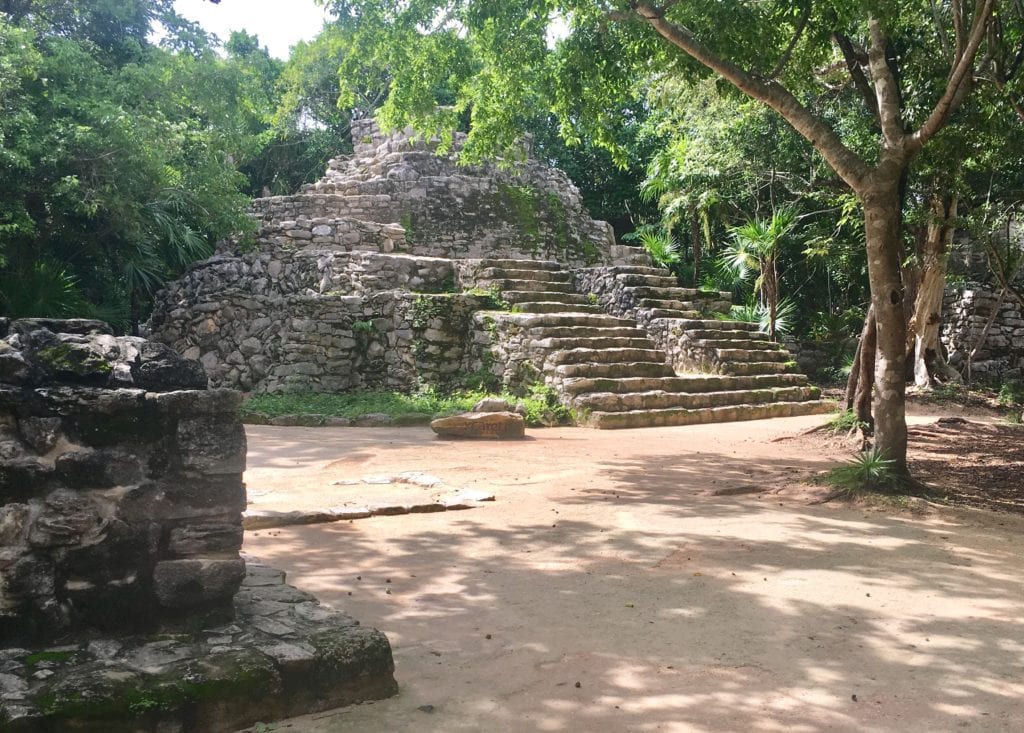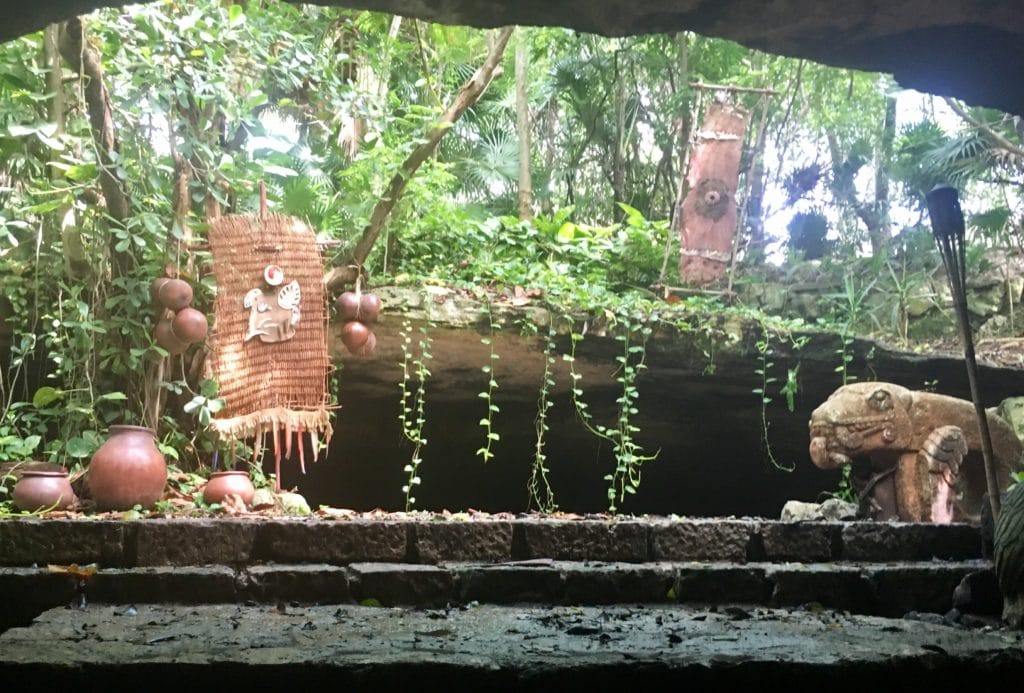 Xcaret Eco Theme Park Food
There are a ton of food options at Xcaret, and if you get the plus package it includes food. I highly recommend getting this package because you are going to have to eat if you are there all day, and this will save you some money.
I had lunch at El Manglar for a few reasons:
They have lots of healthy food options. They have several types of ceviche, salmon, octopus, salad and other seafood. If you are with someone who doesn't care to eat healthy (ahem, my husband), they also have amazing tacos and beer. But even someone who isn't purposely eating healthy will LOVE the ceviche. I eat lots of authentic ceviche and this was the best I've ever had.Now, that being said, if you don't like seafood then you will want to check out one of their other options!

The view is amazing! You can sit on a patio overlooking the natural pools and ocean that also brings in amazing breeze.

Xcaret Eco Theme Park Tips
After exploring for a full day, I do have some tips for you.
You do not have to take towels, you can rent some there.
Get a waterproof case for your phone if you do not want to leave it in the locker.
You can only use biodegradable sunblock and bug spray, so either pack your own or be prepared to buy some there.
Keep reapplying the sunblock and bug spray every 2 hours or so!
Wear comfortable gym shoes! I couldn't imagine doing all of that walking, going up and down hills and stairs, etc, in flip flops.
If you have thick thighs like me, make sure you either wear long pants (but it's hot!) or use an anti-chafe balm between your thighs so that you do not get a rash from all of the thigh rubbing.

This post may contain affiliate links to help our readers find the best products.