When you travel, do you always find yourself in the airport book & snack store looking at candy bars and magazines? If you answered yes, then it's time to learn how to avoid the candy and pack your own healthy snacks for plane rides.
Not only will it keep you satisfied longer and help you avoid the guilt, but it will also save you money because airports are overpriced.
So, let's get to it…
How Many Snacks to Pack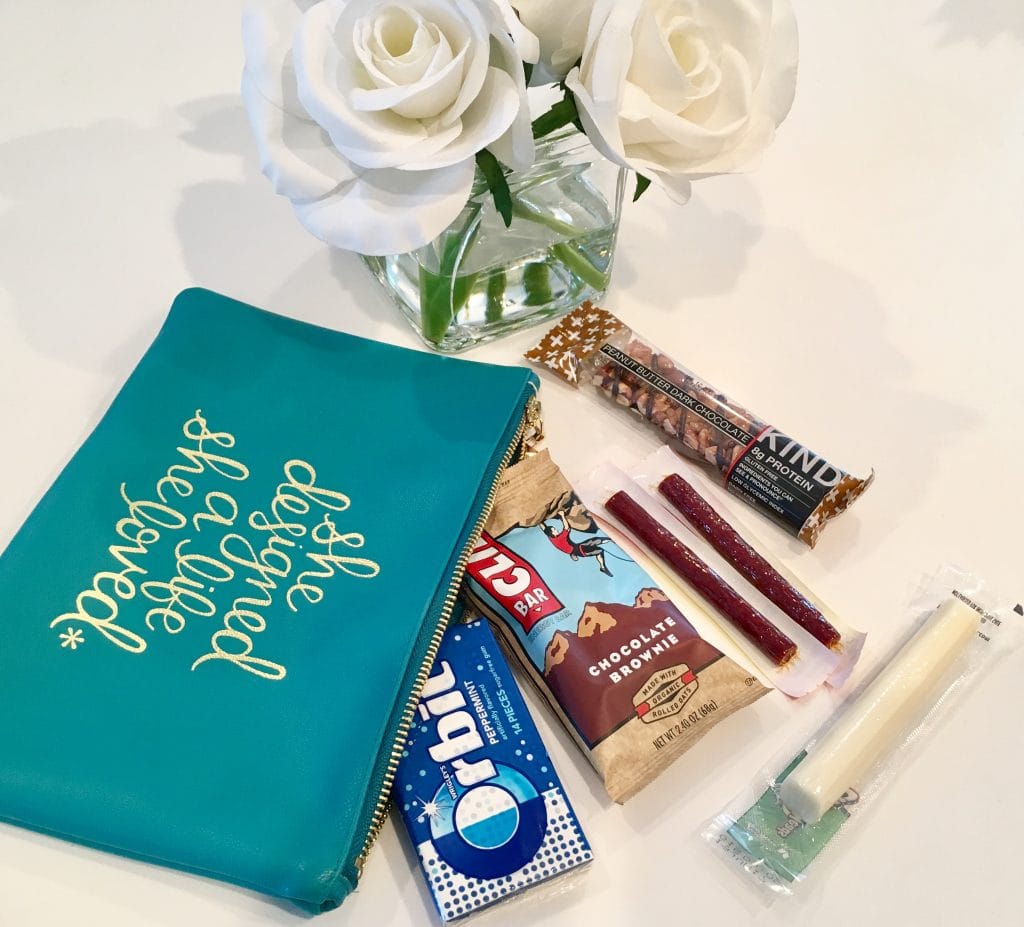 How many snacks you pack is going to depend on how long you'll be traveling, how many people you're packing snacks for, if you'll be eating a full meal, etc.
However, it's always better to pack more snacks than not enough.
I recommend one snack per person, for every 2 hours of travel that you are not eating a full meal. So, if you'll be gone from 12PM-6PM and will not be eating a full meal, you should pack 3 snacks per person. If you'll be having a meal in between, you should pack two snacks per person.
Remember, you should also be packing snacks for the trip back home. So do the same calculations for your return.
Which Healthy Snacks to Take on the Plane
There are lots of healthy snack options, but these are my favorites.
(I don't, personally, like to pack fruit because if it doesn't get eaten then it goes to waste. I'd rather pack something that even if I don't eat it right away I know I can eat it another day.)
KIND Bars, 1.4 Ounce Bars, 12 Count
Kind Bars
I'm kind of obsessed with Kind bars, I'm not going to lie.
They are all natural, non-gmo and gluten free. They even have up to 7g of protein.
So they're about 190 calories each, which is about where a protein bar is. You'll also notice they have fat, but remember that the fat from almonds is a good, healthy fat.
I always have these around my house as a quick pick me up and especially take them with me when I travel. I don't mind the carbs at all because carbs give you energy, which we all need when traveling… especially with the kids!
Clif Bars
It took me a while to jump on the Clif Bar bandwagon, but don't be me! These things are good!
These have more of a candy bar flavor and do a great job of controlling a sweet tooth.
You'll notice Clif Bars are a bit higher calorie at around 250 calories, but that is because they are meant for sustained energy and are made to meet the high energy demands of athletes and active people. This sustained energy is also necessary when traveling, though.
They supply the body with energy from carbohydrates combined with protein and fat to help extend energy release to working muscles, so that's while you'll notice higher numbers on the nutrition label.
CLIF Bars contain 0 grams trans fats, hydrogenated oils, high-fructose corn syrup, or ingredients sourced from genetically modified organisms (GMOs), and they are free of artificial flavors and preservatives. They are also organic and delicious.
Beef Jerky
Beef jerky is always a good idea because it's high protein, and protein is filling. That means this will keep you full for a good while and will also feel satisfying.
This is especially good to have if you aren't going to be having full meals during travel because you'll still get in a good amount of protein.
This specific beef jerky has 12g of protein per serving, is 96% fat free, only has 5g of carbs and is just 80 calories!
Mozzarella String Cheese
Cheese string is a favorite in my house because toddlers.
Cheese is a a healthy fat and is full of calcium and protein (not American cheese though, avoid American cheese!).
It is also low calorie at about 80 calories per stick. You can even get a light version if you'd like.
There's also something oddly satisfying and fun about eating string cheese, but that may just be me and my toddler.
*** I also always carry sugar free gum to help with my ears popping.
Related: Staying Fit on Vacation
Do you have any favorite snacks to travel with? I'd love new ideas as well!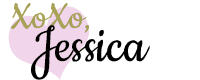 This post may contain affiliate links to help our readers find the best products.