Have you decided that this year is the year you are going to crush your fitness goals? Then having the best fitness watch for women is key to keeping you motivated and tracking how you are progressing towards your goal!
Fitness Watches for Women
Fitness watches are a great way to keep track of what you're doing, how you're doing it and where you can improve.
If you don't use a fitness watch, you may think you're doing more than you really are or really just wont have a clue. Fitness watches are a great investment and will motivate you to push harder.
There are two main kind of fitness watches.
Fitness watches that track your workout only
Fitness watches that track your activity 24/7
Now, if you really want to kill it this year, I recommend a watch that tracks your activity 24/7.
The Best Fitness Watch for Women
Fitbit Charge 2 Heart Rate + Fitness Wristband
The Fitbit Charge 2 is the best fitness watch for women that I have found. It's basically their mid-range model and really hits the fitness watch sweet spot.
It tracks your activity 24/7, including how you sleep. This is important because if you really want to get fit this year, you don't just want to be active during your workout and then do nothing the rest of the day.
The Fitbit Charge 2 gives you a gentle reminder to get up and move whenever you are still for too long.
The best part, though, is that it tracks your activity all day letting you know how many calories you've burned, how many steps you've taken, how many miles you have walked, how many floors you have climbed and how many minutes you spent active. This is how you'll know where you can improve your daily routine to maximize your activity.
This also helps you get an idea of how many calories you should be eating vs how many you are burning, if your goal is weight loss.
You can also track your workouts so that you know if you are in the fat burning zone or cardio zone, which is good to know when you have a specific goal.
To sweeten the deal, you can even see your call, text and calendar alerts from your phone right on your wrist. This means you can put your phone away while you workout without having to worry about any emergencies that may come up. No phone = better focus.

Of course, the other thing that makes Fitbit fitness watches so great is the Fitbit app.
The Fitbit app syncs wirelessly and automatically to your phone and gives you an amazing screenshot of what your day has looked like.
This is where you will see all of your activity and detailed information.
Fitness Watch Accessories
&
&
You can also find Fitbit Charge 2 accessories for great prices on Amazon. They're not all made by Fitbit, but that's exactly why the prices are so good! All of the ones I have tried have been good quality, so just make sure you read the reviews!


More Fitness & Clean Eating Supplies
Enjoy your watch and crush your fitness goals this year!!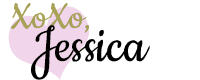 This post may contain affiliate links to help our readers find the best products.