Certain bags just don't cut it anymore. We've moved on from big, black holes and huge, ugly duffels. Now women have options for gorgeous yet functional gym bags; and today I'm sharing a list of the best women gym bags out there today!
I'll save you the time and money of shopping around, testing and returning gym bags that just don't work well. So I've narrowed it down to the top 5 ladies gym bags!
Bonus: All of these gym bags make great overnight or weekender bags as well!
Best Women Gym Bags
King Kong Heavy Duty Gym Bag
This gym bag really is the true definition of heavy duty and is super high quality, since it is made out of military spec nylon. You can feel the quality straight out of the box (it's the first thing I noticed). It is also water resistant, so it can be used as a wet bag (wet clothes, towels, etc).
If you are the type that tends to throw things around, hang out outdoors or if you have kids that are rough with their things (ahem moms of boys) this is the perfect bag. It will survive anything.
It's also perfect as a heavy duty weekender bag and it is the perfect size for just about anything (not too big, not too small)
Apera Studio Fitness Tote, Powerberry
Apera Fitness Tote
I recently found this Apera Fitness Tote and am absolutely obsessed with it!
First of all, it's beautiful, vibrant and lightweight.
It also holds a ton for it's size! It has 2 outside pockets for things like your wallet, phone, keys and lock. It also has 2 exterior side pockets with laser cut ventilation that is meant to hold shoes. I, however, use one of those pockets for shoes and the other for a water bottle– it works great!
Then the inside of the bag is huge and gives you access to those ventilated pockets plus a large space for your clothing, shower supplies, etc. This compartment zippers up as well so all of your stuff is secure.
The bag is antimicrobial so you don't have to worry about any bacteria growing in your bag and making it stink.
&
&
Apera Performance Duffel Bag, Graphite
Apera Duffel Bag
This Apera Duffel Bag is the best duffel bag out there!
This bag is great for anyone that takes their gym stuff to work and then goes to the gym right after work.
It will fit your laptop and tablet, plus all of your personal stuff you would normally keep in your purse. On top of that, if fits everything you could possibly need for the gym– change of clothes, shower supplies, shoes, music player, brush, hair ties, etc.
It also allows you to separate your wet & sweaty stuff from your clean and dry stuff. The space for wet stuff has ventilation so it doesn't stink. It is also antimicrobial to further help with avoiding any smell!
&
&
Adidas Squad Duffel Bag
This Adidas Gym Bag is a very affordable duffle bag that anyone would love.
It comes in several beautiful colors and is just the right size. It even has a lifetime warranty!
This duffel has a roomy main compartment complete with an interior zippered mesh pocket, open mesh pockets for clothing and other gear, a tricot-lined media safe pocket for your cell phone or MP3 player, and a key fob. It also has a water bottle pocket and ventilated pocket for your shoes.
There is also a front easy-access zippered pocket for additional storage.
The adjustable shoulder strap with clip closure makes this bag comfortable to carry.
&
&
Ju-Ju-Be Legacy Collection Super Be Zippered Tote Diaper Bag, The Duchess
Jujube Super Be
This Super Be Tote isn't technically a gym bag, but it makes a really great one!
The bag has a teflon treated outer fabric and Agion antimicrobial protected lining, which means it wont stink and is easy to clean.
It has 3 outside pockets, 2 of which can hold large water bottles. The smaller outside pocket can hold your phone or keys.
In addition to the main spacious interior compartment, the Super Be has 7 additional pockets for keeping you ultra-organized. It also has a large back pocket that is perfect for magazines and has a snap closure.
&
&
Lug Puddle Jumper Overnight Gym Bag
Lug Puddle Jumper
I have had this Lug bag for 8 years and it is still in amazing condition. These bags are super durable and made to last!
It's not too big and not too small, with a pocket or pouch for every last thing.
With so many great features, it's hard to pick a favorite: probably the clear-coated bottom for easy cleaning and durability or the ventilated compartment that keeps the dirty clothes/shoes away from the clean. It has 2 water bottle holders and a pocket for magazines as well.
This bag has all the bells and whistles and can be used for a million different things.
How to Pack A Gym Bag
Now that you have your gym bag, it's time to fill it up. Here is a guide on how to pack your gym bag for a stress free gym experience.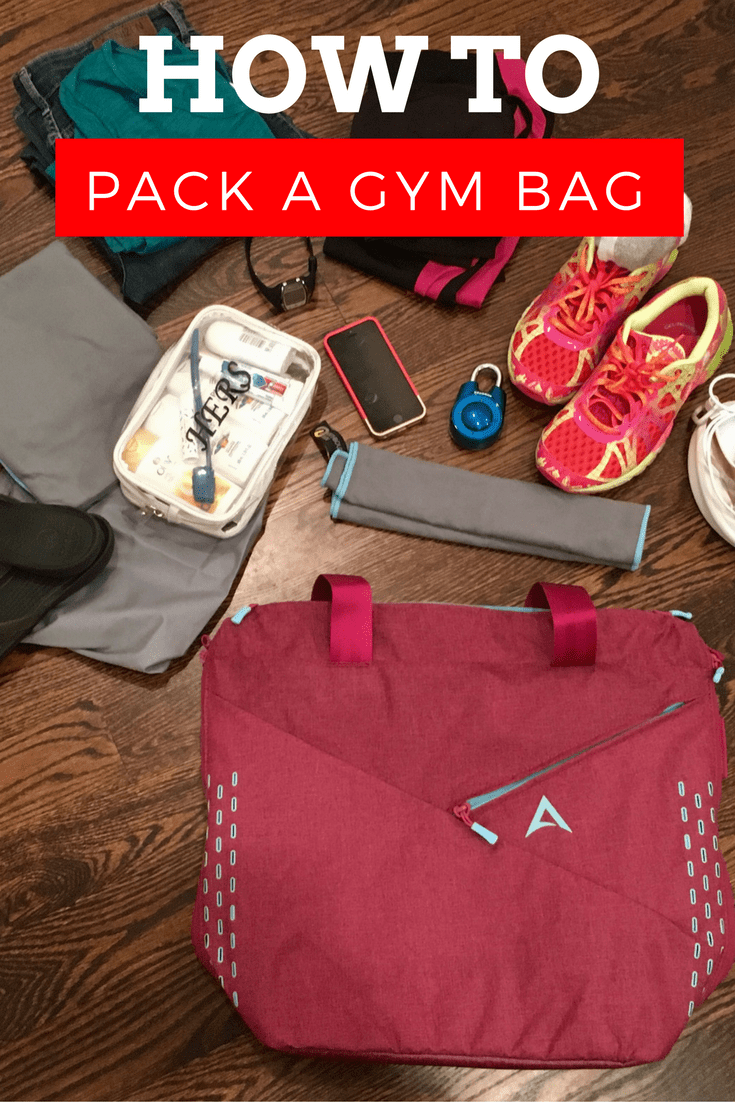 Be sure to let me know which bag you decide on and how much you love it!
Clean Eating Meal Plan
Of course, you can't out-exercise a bad diet! Make sure that on top of your gym routine you are eating clean. If you need help with clean eating, you can get a 21 day clean eating meal plan that has weekly grocery lists, over 30 recipes to go with the plan and everything already portion controlled for you.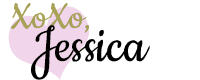 &

&

This post may contain affiliate links to help our readers find the best products.