If you're Puerto Rican, you know there is nothing more comforting that a nice warm bowl of avena de coco (coconut oatmeal) in the morning. If you're not, you've probably heard of it! The problem is that a regular bowl of Puerto Rican oatmeal can cost you a whole lot of calories and sugar. Not to worry! That is why I've come up with a healthy coconut oatmeal for clean eating that is the perfect alternative to avena de coco.
 You can literally have this every morning if you wanted to. Especially if you're breastfeeding, since oatmeal helps with milk supply!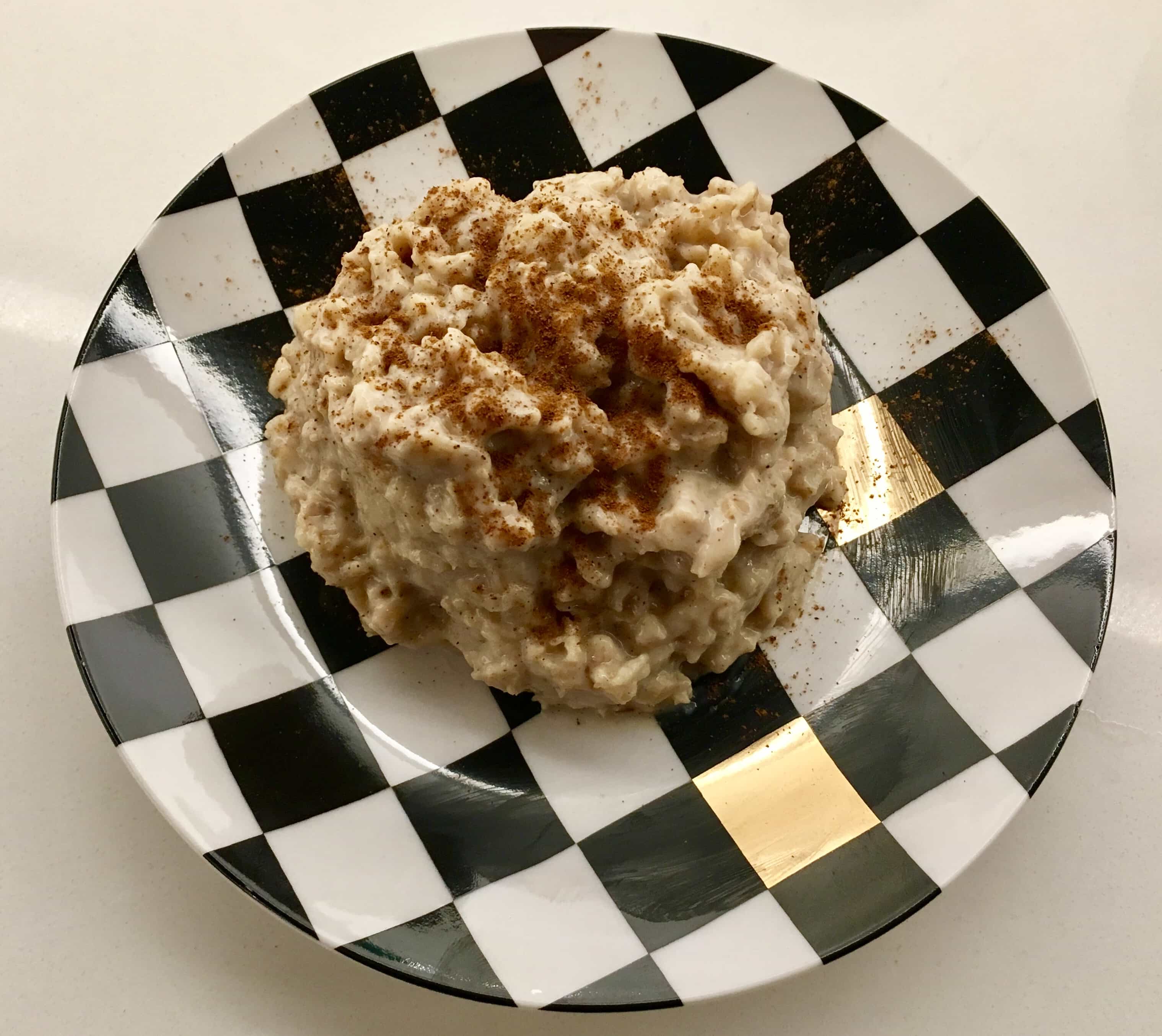 Making Healthy Puerto Rican Oatmeal (Coconut Oatmeal)
Organic Coconut Sugar: Non-GMO, Low-Glycemic Sweetener
What makes this healthy coconut oatmeal great for clean eating, unlike avena de coco, is that we are replacing the bad ingredients with clean ones.
Avena de coco (Puerto Rican oatmeal) is filled with regular milk, cream of coconut and lots of awful-for-you-table-sugar.
In this recipe we use coconut milk instead of regular milk & cream of coconut. But the biggest key here is using coconut sugar instead of table sugar.
Unlike table sugar, coconut sugar is unrefined, maintaining all the nutritional elements that are frequently destroyed during industrial processing. Derived from the sap of the coconut palm tree, coconut sugar boasts many of the same health-promoting properties as other coconut products. This mineral-rich sweetener is the perfect way to satisfy your sweet tooth with no guilty consequence.
&
Healthy Coconut Oatmeal Recipe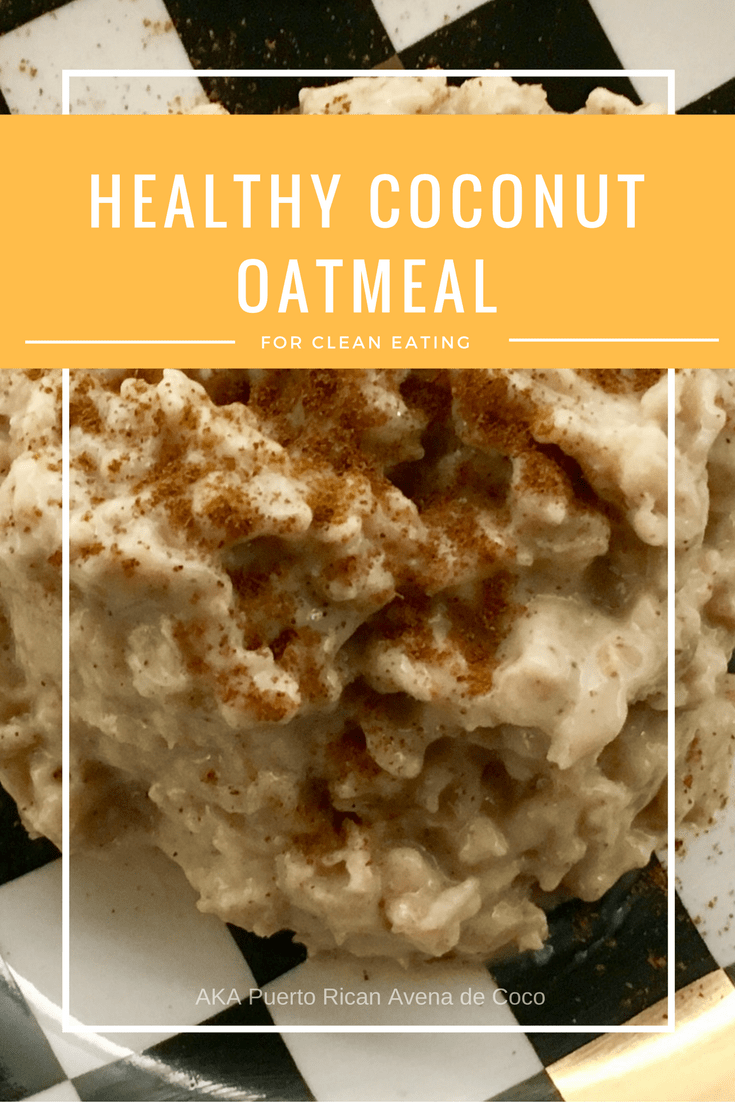 Healthy Coconut Oatmeal Ingredients
4C unsweetened coconut milk
1/4 tsp pure vanilla
1/4 tsp sea salt
1/2 tsp cinnamon or to taste
2 tbsp coconut sugar
2C organic rolled oats
Healthy Coconut Oatmeal Directions
Boil coconut milk (Add an extra cup of coconut milk if you like a creamier oatmeal. I like mine on the thicker side.)
Add everything but oats, stir to mix well
Add rolled oats
Cook until done and cover
Let sit until it thickens
Enjoy!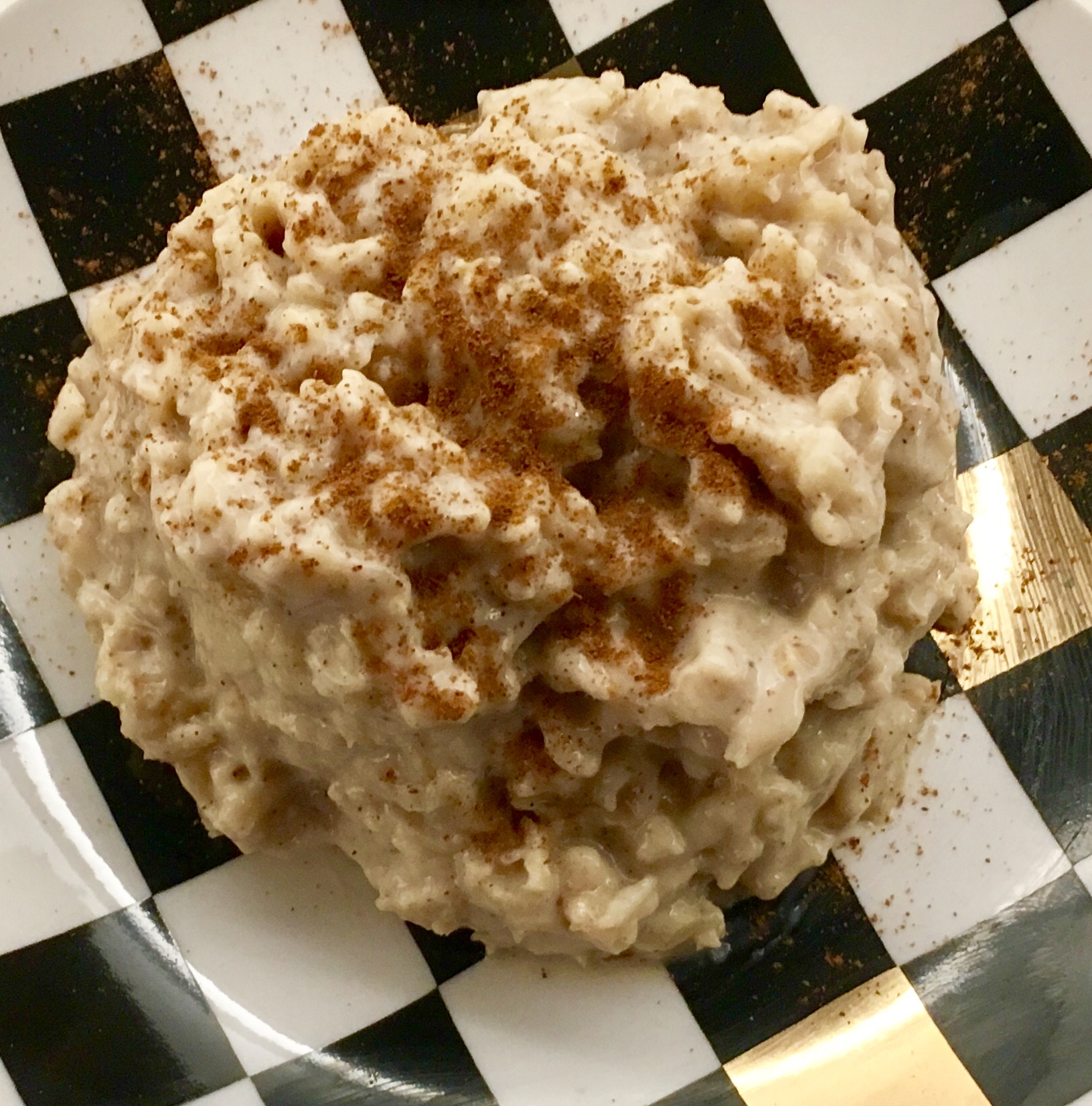 21 Day Fix Equivalents
Servings: 6
Containers: 1 yellow if you go buy Autumn saying less than 8oz of coconut or almond milk is free,

 

2 yellows if you don't.
More Clean Eating Oatmeal Recipes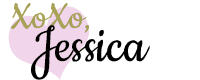 This post may contain affiliate links to help our readers find the best products.