I hate plain oatmeal, but it's great for you and very filling- so I always add my favorite flavors to it. Peanut butter and strawberry oatmeal has got to be my favorite! Seriously, you'll want to eat it every day.
Sometimes I'll add some dark chocolate as my cheat, especially during that time of the month!
The best part is that my son loves it too, so I don't have to make him a separate breakfast!
Drink it with a detox water and it'll be a great start to your morning.
Ingredients:

1 cup           Water
1 pinch        Sea salt
1/4 cup        Steel-cut oats
1 tsp.           Smooth all natural peanut butter, no sugar added
2 Tbsp.        Unsweetened almond milk (optional)
1 cup           Sliced strawberries
Directions:

1. Bring water and salt to a boil in medium saucepan over medium-high heat. Reduce heat to low.
2. Add oats; cook, stirring frequently, for 15 to 20 minutes, or until water is just absorbed. Remove from heat. Let stand for 5 minutes.
3. Add peanut butter, mix well. If too thick, add almond milk.
4. Top with Strawberries.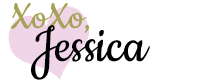 This post may contain affiliate links to help our readers find the best products.