Is there a fit girl in your life and you just don't know what to get her or where to even begin? Well, you're in luck, I have 10 amazing fitness gifts for Christmas that are just right for her!
Whether she works out at home or prefers to head out to the gym, you can find just what she wants here.
Amazing Fitness Gifts for Christmas
Women's Yoga Leggings with Pocket

Workout Leggings with Pockets
A girl can never have too many leggings, that's just a fact!
But she will always go for the leggings with pockets first, so make sure she has a pair.
It's so convenient to have a place to hold your phone while you workout without having to hold it in your hand the entire time.
But, on top of having a pocket, they also need to look good. This pair is the perfect mix of comfortable, stylish, practical and affordable!
Workout Belt
Whether she likes to go for runs or lift weights at the gym, workout belts are super convenient for a hands free workout.
You can throw much more than your phone in there and just keep it around your waist while you get your workout in.
It can hold your phone, your keys, your headphones and your money so that you don't even have to carry around a gym bag if you don't want to.
Oh, and it's also waterproof so it's okay to get sweat all over it and if you get stuck running in the rain.
Cute & Lightweight Gym Bag
It's a bag, and women love bags! Seriously, I'm not even joking.
Gym bags are perfect for pre-packing your stuff and leaving it by the door so when it comes time to leave, you're already good to go.
They also work great for traveling and weekend trips! There are just so many uses and it's the perfect gift for any woman.
Now that Adidas is so popular, a gym bag at this price is hard to find so make sure you snatch it up before the price goes up!
Foam Roller with Trigger Points
The one thing everyone wants but never thinks to buy!
Foam rollers are perfect for breaking down knots and improving blood flow.
Do you know someone always complaining about being sore or just having muscle pain? Or someone who always needs a massage?
This is just what they need!
They will thank you over and over.
Blender Bottle With Supplement Stack
A fitness lover is likely taking some sort of supplement. Whether it be protein, pre-workout, BCAA's or anything else… you NEED to mix it properly or it tastes gross.
That's where the blender bottle comes in, it mixes your drinks perfectly and quickly with little effort. This is basically a must in a fit girls life and you can never have too many!
The bonus of this blender bottle is that it also has storage space for your powders! So if you want to fill your bottle with BCAA's while you workout, then you can keep your protein powder stored for when you're done with that. It's genius!
Athletic Headbands
I'm not going to lie, I originally just thought these were cute accessories to give you some style while you workout… until I actually tried them.
They're amazing and every woman should own a few!
Athletic headbands absorb sweat so you don't have sweat dripping down your face and in to your eyes, because ouch.
They also keep hair out of your face, which can be super painful when you're running and the hair is constantly slapping you.
The fact that they're stylish and make you looked polish is just a bonus 😉
Resistance Bands
Resistance bands are great for people who work out at home AND for people who go to the gym.
Most gyms don't provide these, but they're great to take with you because they take your workouts to another level by kicking the intensity up a notch.
And the days you can't make it to the gym, you can easily use these at home or outside and still get a great workout in.
Resistance bands are also easy to pack since they're small and lightweight, so they're great for taking on vacation with you.
Grip Socks
Shopping for someone who loves yoga? Or does the person you're shopping for like to workout barefoot? Then they need these!
These socks have non-slip grips at the bottom that help prevent injury.
They also improve stability and balance, which helps with proper form- further preventing injury.
Yoga socks also double as comfortable house socks for people who like to walk around barefoot but want warm feet!
Stability Ball
A stability is a must have for every woman.
Stability balls have so many uses. They're great for yoga, pilates, stretching, strength training, and the list goes on and on!
This specific stability ball is made out of ultra tough, burst resistant rubber. It's perfect for tough or weighted exercises.
It also has a non-slip surface for safe, everyday use. Especially if you're pregnant and bouncing on it trying to get the baby out!
And don't worry, they come in a small box with a pump to inflate it.
Extra Thick High Density Exercise Mat 

Thick Exercise Mat
A thick exercise mat is great for a home gym, yoga class and for people who just don't like using the mats at the gym (because germs).
You want it to be thick for comfort and to cushion your spine, hips, knees and elbows on hard surfaces.
I love this mat because it's thick enough that it doesn't tear and it also has a strap for easy carrying.
It is also non-slip so it stays put and you don't have to take extra rests trying to fix it… or risk slipping while in position.
More Healthy Lifestyle Gift Ideas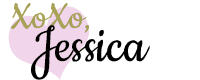 This post may contain affiliate links to help our readers find the best products.