Shopping for someone who is in to clean eating can be a daunting task, however, I have the perfect solution- clean eating gift baskets!
As a clean eater myself, it's something I would absolutely love and never expect. So I'm here to share some awesome ideas for the very unique gift of clean eating gift baskets!
Awesome Ideas for Unique Clean Eating Gift Baskets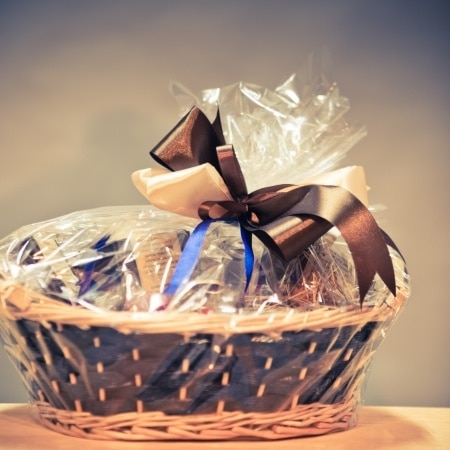 #1 Best-Selling Flavor God Seasonings 
100% Pure Herbs Seasoning
Clean eaters mostly cook themselves, so great seasoning is key. Unfortunately, such seasonings can be super hard to find.
Flavor God seasonings are amazing, though! They are all 0 calories, 0 fat, 0 carbs, low sodium, paleo and kosher certified, MSG-free and gluten free!
The best part, though, is that they are made from 100% pure herbs! You will not read the ingredients and wonder what the hell they are.
To top it all off, they taste amazing and give every dish a great flavor.
This set comes with the 4 most popular Flavor God seasonings including the everything seasoning that you can literally use on anything, the spicy everything seasoning which adds a nice kick, garlic lovers seasoning and lemon garlic seasoning.
Whoever you get this for will thank you every day they are in their kitchen!
&
&
KIND Bars, Chocolate Nuts & Sea Salt, Gluten Free
Natural Snack Bars
I think it's safe to say that we all live busy lives and are constantly on the go. This can be a struggle for clean eaters because it's hard to find clean snacks to carry around.
Kind Bars, though, are natural and delicious. They are definitely a favorite snack to keep in a purse or diaper bag!
These Kind Bars only have 5g of sugar, are gluten free, non-gmo, have 7g of fiber and 6g of protein! That is a superfood snack for sure!
Of course, the ingredients are all natural things you can see and pronounce!
&
&
Natural Candy Bars
Larabars seriously taste like candy bars but are all natural instead of extremely processed with junk.
I haven't seen a Larabar with more than 5 ingredients yet!
There are 25 flavors to chose from, so there is a flavor for everyone. You can chose from flavors like apple pie, blueberry muffins, coconut creme pie, pumpkin, chocolate peanut butter, and the list goes on and on!
These candy bars are also gluten free, non-gmo, vegan, soy free and dairy free!
Pretty awesome for a candy bar you can throw in your bag and have on the go!
&
&
Cacao Powder for Chocolate Lovers
If you are shopping for someone who loves chocolate, raw organic cacao powder is a must!
With this they can make their own delicious, chocolate snacks without any guilt!
There are many ways to enjoy Cacao Powder: in smoothies, granola bars, baked goods (like brownies and fudge), sprinkled on fruit, or in desserts (like pudding and ice cream)!
Cacao powder is full of beneficial compounds and provides a great source of magnesium, calcium, zinc, iron, copper and potassium. It is also one of the richest natural food sources of antioxidant flavonols.
This is a chocolate lovers dream!
&
&
Madhava Organic Coconut Sugar 16-Ounce (Pack of 6)
Clean Sugar for Sweet & Coffee Lovers
Most sugars are off limits for clean eaters, which makes it hard to enjoy things like coffee and baked goods.
Coconut sugar, however, just has 1 ingredient: organic coconut palm sugar! Yup, a clean sugar!
It actually doesn't taste like coconut at all.
Organic Coconut Palm Sugar has its own subtle taste, making it a perfect 1:1 replacement for processed sugars. You can enjoy it in all your favorite things from baking to sweetening your smoothies, coffee and more.
Organic Coconut Palm Sugar includes naturally occurring nutrients magnesium, potassium, zinc, iron, B vitamins and amino acids.
What more could you want from a sweetener?
&
&
 100% Pure, Raw and Unfiltered Honey
100% Pure & Raw Honey
Another great sweetener, of course, is honey. A clean eater, though, will want/need/prefer a honey that is 100% pure & raw.
Nature Nate's Raw & Unfiltered Honey is made by American Bees and comes straight from the hive!
Whether you are creating a delicious marinade, dressing a salad or topping a cheesecake, honey is the perfect complement.
The possibilities are truly endless. ..top, drizzle, baste, infuse, glaze and enjoy. Just make sure you have the right honey!!
&
&
 Organic Extra Virgin Coconut Oil
Pure, Unrefined, Organic Coconut Oil
Coconut oil is a delicious and healthier replacement for traditional butters and fats.
You want the coconut oil to be extra virgin, pure, unrefined, organic, cold pressed coconut oil though.
That will ensure it is gluten free, non-GMO and free of hydrogenated and trans fats.
This specific coconut oil is the best tasting and highest quality coconut oil I have found for such a great price.
Make sure your clean eater has a clean and healthy fat full of nutrients to cook with!
Gift Basket for Presentation
Now that you have all the fillings, all you need is a good looking gift basket to put it all in! Chose one you love, wrap it up and gift away!
&
&
And there you have it, an amazing and unique gift basket any clean eater will love!
More Gift Ideas for Clean Eaters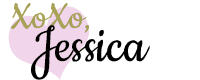 This post may contain affiliate links to help our readers find the best products.