Shopping for anything food related can be difficult since we all have such different tastes! However, there are some things we can all agree on and love when it comes to clean eating!
These gift ideas for healthy eaters will make any healthy eater swoon!
Seriously, these are the best gifts for healthy people, so you don't have to look anywhere else! And this is coming from a certified health nut/personal trainer!
Healthy Eating Gift Ideas for the Health Obsessed Foodie
Organic Superfoods Powder for Busy People
This superfood powder is perfect for anyone who is constantly on the go but wants to adopt or continue a healthy lifestyle.
One scoop provides you with 50 superfoods, 7g of fiber and a ton of probiotics.
The scoop of powder can easily be mixed in with water, juice, or a smoothie. It tastes great with all of those options. But, more importantly, it has a ton of benefits and will help you remain healthy even with a busy lifestyle.
It is also Organic, Vegan, Non-GMO, Gluten Free and Soy Free!
&
&
Vegetable Spiralizer Noodle Maker
Vegetable Spiralizer for Healthy Pasta Noodles
If you haven't heard of using veggies to replace regular old pasta noodles, I'm sure your health obsessed foodie friend has! It's a pretty big deal and a spiralizer is a must to get it done!
Not only can you save a ton of calories & carbs by taking vegetables and turning them in to pasta noodles, but you also get way more nutrients and vitamins in your pasta. And who doesn't love a big bowl of pasta?!
It's also a great way to sneak vegetables in for those who aren't too crazy about veggies.
This is definitely an item every healthy either should have in their kitchen!
&
&
 NutriBullet 12-Piece High-Speed Blender/Mixer System
Nutri Bullet for the Perfect, Healthy Smoothie
A Nutri Bullet is a must in every healthy kitchen!
You can do so much with a Nutri Bullet, but the main thing is making super healthy smoothies.
It takes all of your fruits, veggies and powders and makes them in to the perfect smoothie almost immediately. You get to keep all of the nutrition from the fruits and veggies with minimal effort- way better than a juicer!
You can also just blend your smoothie right in to the cup and take it with you for a meal on the go!
What is there not to love about the Nutri Bullet??
&
&
Specialty Nonstick Pan 8-Inch 9.5-Inch and 11-Inch 
Non-stick Pans to Avoid Fatty Oils
High quality non-stick pans are really invaluable when it comes to clean & healthy eating, especially when you can get 3 for under $20!
When using a good non-stick pan, you don't have to use oil at all– not even for eggs! This means you are removing a ton of calories and fat from your diet.
And I know some people are thinking "there are oils with healthy fat," but let's be honest, most people use way more oil than would be considered healthy.
A non-stick pan completely removes that issue.
&
&
Silicone Baking Mat to Avoid Using Fats
With a silicone baking mat, you do not need to use butter or any other type of oil. This turns any baking sheet in to a non-stick surface and is AMAZING!
Again, avoiding these fats as much as possible is best. But, in order to do that without your food tasting like crap, you absolutely HAVE to have a non-stick surface!
It's also an easier clean up because you don't have a bunch of oil to discard.
Get this. Your health obsessed foodie will thank you a million times over!
&
&
Herb Keeper to Keep Herbs Fresher Longer
Anyone who is eating clean and healthy is using fresh herbs of some sort.
The problem with fresh herbs is that they can go bad in just a few days. Well, this herb keeper will keep herbs fresh and clean for two weeks! You can even throw asparagus in there!
It's very easy to use and fits in the fridge nicely.
A lot of people have not heard of this herb keeper, but trust me, it's a life saver. It's also a money saver because you're not constantly throwing all of your herbs out!
&
&
Reusable & Foldable Grocery Bags for the Farmers Market
These reusable and easy to fold grocery bags are perfect for trips to the farmers market!
They can easily be thrown in a purse and just taken out when needed vs having to carry a huge bag separately and awkwardly.
Each bag holds up to 20lbs so you can really get everything you want from the farmers market without having to worry about space.
They also clean up nicely because of the nylon material. You can either wipe them down with a wipe or throw them in the washer. 
&
&
Long Lasting 3-Compartment BPA FREE Stackable Meal Prep Food Storage Containers 
Meal Prep Containers for Easy Storage
If you are shopping for a healthy eater, odds are they either meal prep or would like to meal prep but just can't figure it out.
These meal prep containers make it extremely easy to store healthy meals in the fridge or freezer without taking up much space.
For such a low price you get enough containers to store 10 healthy meals! They also last a long time– I've had mine for over a year and use them every week.
These are a healthy eater's best friend!
&
&
100% Pure, Raw and Unfiltered Honey
Raw & Unfiltered Honey for Sweets
No one has to give up sweets to be healthy (even though many think they do), you just have to be smarter with your ingredients.
Pure & unfiltered honey is the perfect sweetener for baked goods or even coffee when trying to eat clean. You can actually have a good amount of it without it wreaking havoc on your body, unlike the super processed junk they sell you at the grocery store!
This is a must have in any healthy pantry!
&
&
Organic Coconut Sugar as a Coffee Sweetener
First of all, this stuff is delicious. Seriously, it's gooooood!
Coconut sugar is the perfect replacement for refined white sugar and you wont even miss it! You can use this exactly as you would use refined sugar, spoon for spoon.
It can be used in coffee, tea, recipes, etc. Basically, anything you'd use refined sugar in!
This coconut sugar only has one ingredient: organic granulated coconut palm nectar. This is about as clean as sugar gets!
&
&
&
Kind Bars as a Healthy Snack
Kicking the candy bar habit can be hard if you don't have the right alternative, but Kind bars are the perfect replacement! They are delicious!
You can easily read and pronounce all of the ingredients, which is a huge plus!
They also contain 6g of protein, just 5g of sugar, they are gluten free and are also non-gmo!
There are also several different flavors so there is a healthy flavor for everyone!
&
&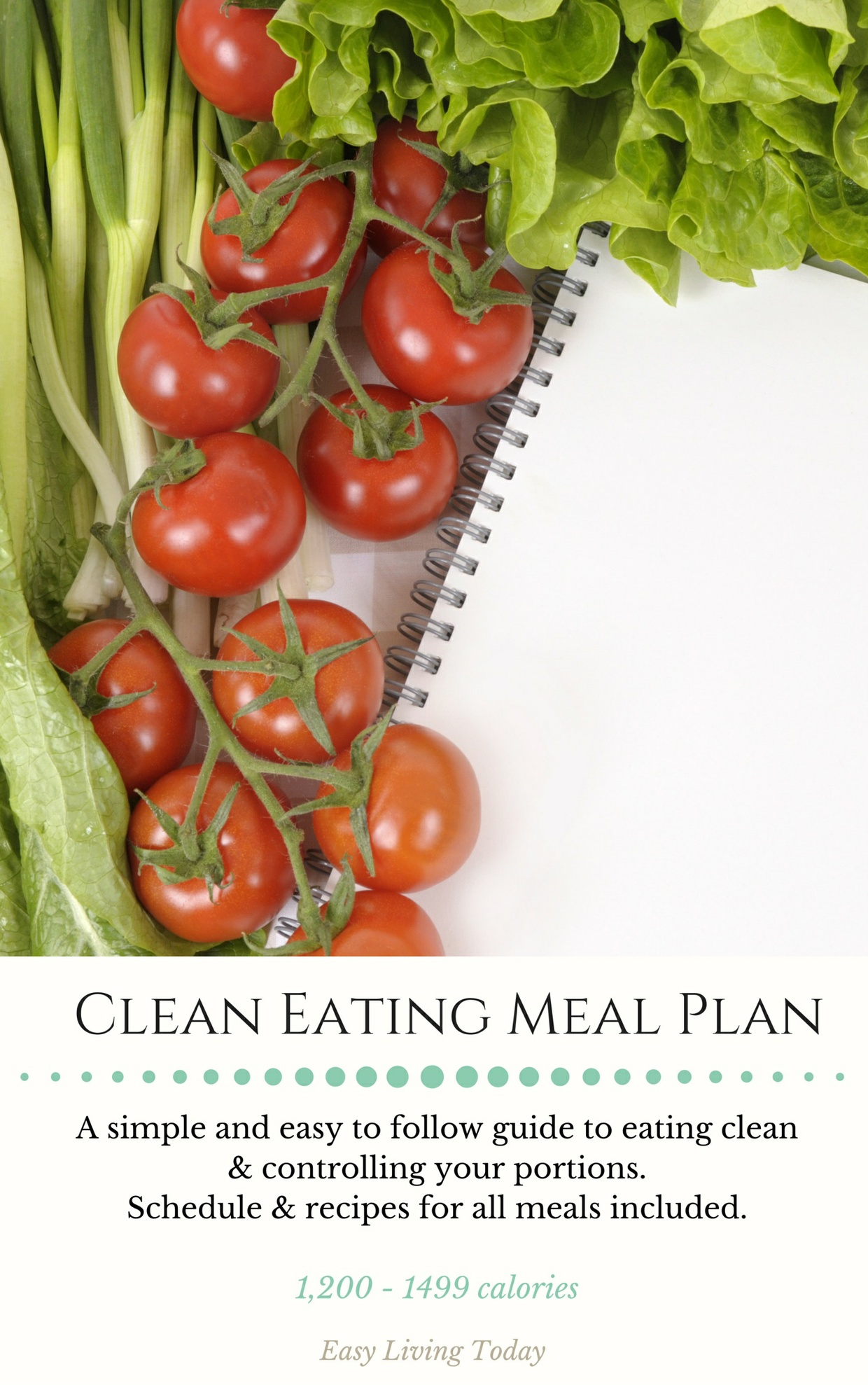 Clean Eating Meal PlanBuy Now
Clean Eating 21 Day Meal Plan
If the person you are shopping for is still struggling with clean eating, a clean eating meal plan for beginners is perfect for them.

This meal plan will provide them with over 40 clean recipes, which are the healthy versions of things like lasagna, pasta, pancakes, chocolate cake, etc.

Healthy eating doesn't have to be boring and this will put it all in perspective for them!

Make their life easier by making sure they have it all planned out and in front of them!

&

&

This post may contain affiliate links to help our readers find the best products.