How to Plan a Winter Onederland Birthday Party
A Winter Onederland First Birthday party came natural to me for several reasons. First of all, my son was born in the middle of January which is the coldest and most "wintery" month in Chicago.
Second, I just love winter wonderlands. They are so beautiful and I could live in a winter wonderland all year!
Winter Wonderland Party Ideas
We had the party at home and just invited close friends and family. I really didn't want a huge cleanup, so limited party guests and disposable items were key. I will link everything we used and fun ideas below.
We started the day with his smash cake photoshoot, in our living room. His smash cake was a mini version of his birthday cake.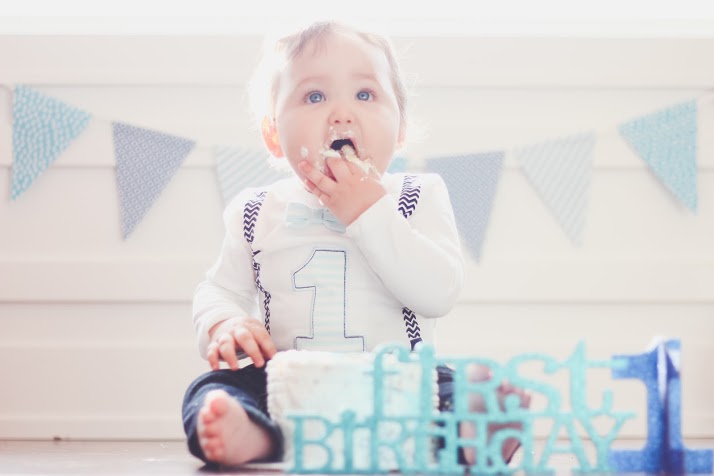 Here is his full sized winter onederland birthday cake: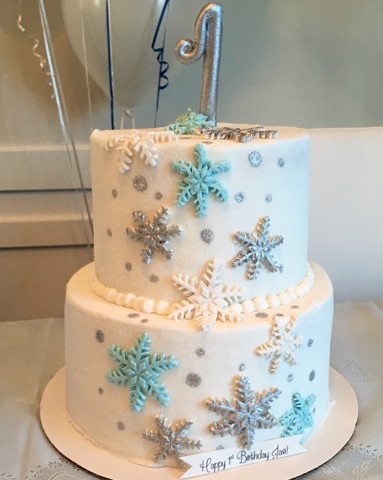 Winter Onederland Party Decor:
This is what the main "party room" looked like when you walked in: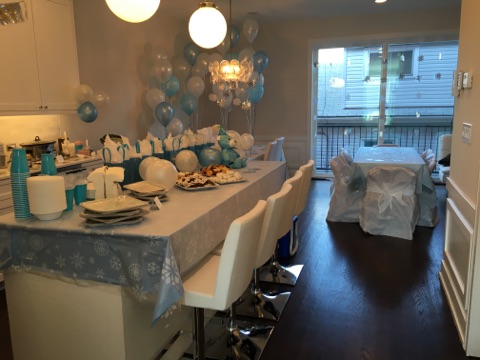 Cheap Party Chairs
 Disposable Chair Covers (set of 10)
Disposable chair covers are absolutely necessary if you are having a kids party in your home. If you have nice chairs, you don't want anyone ruining them or spilling anything on them. If you are using foldable chairs, like I did, you don't want them to ruin the party details.
We used ugly foldable chairs that ranged from a peach color to mustard yellow. Some even had permanent marker all over them. Yuck, I know! These chair covers made them look elegant, as you can see in the picture above.
I was not about to spend a ton of money on cloth chair covers nor was I going to wash, fold and store any after the party, so these did a great job for a great price!
&
&
&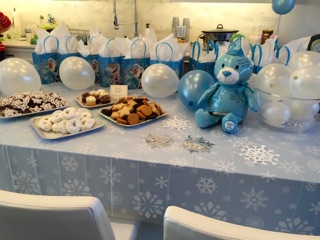 Winter Birthday Party Favors
 Premium Reusable Goodie Bags 
I used these goody bags as part of the decorations because it's an easy and cheap way to decorate the table, while also providing something for the kids.
The goody bags were extremely durable and reusable, plus we got tons of compliments on them. I filled them with white tissue paper to make them look even more fancy.
These would work for a little boy or a little girl birthday party.
I even used some of the leftover ones as gift bags.
&
&
&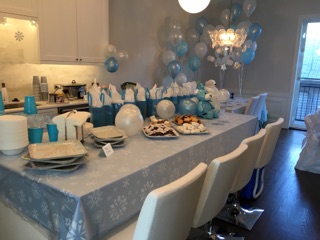 Winter Dreams Table Cover
 Clear Snowflake Plastic Tablecloth
I bought blue table cloths at Hobby Lobby and I bought this stunning snowflake table cover to throw over it.
This really made it look elegant with a winter feel! This cover was one of my favorite details.
Without this piece, it wouldn't have popped as much. It really made all the difference. If you are throwing a Winter Wonderland themed party, this is something you definitely want to buy.
It's also very inexpensive, which made me love it even more! I bought some for the gift tables, dinner tables and dessert table.
&
&
&
On the dessert table we had lots of sweet treats that matched the winter onederland theme. We had white powdered doughnuts that looked like snowballs, white chocolate covered pretzels, cupcakes and cookies. I also put the snowflake plates, plastic cups, napkins, and spoons + forks on the table so people could serve themselves.
More Winter Onederland Party Supplies:
We also had a first birthday autograph bear that everyone signed. This is great for keeping memories and to give your baby when they are older. If you click the link, they also have a polar bears. We still have this autographed bear years later and it's one of our favorite things.
&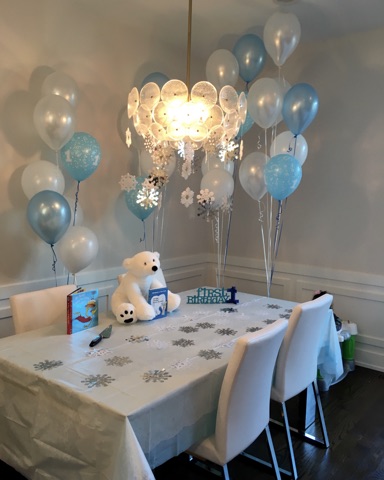 The table where the cake went had the "Polar Bear, Polar Bear, What do you Hear?" book. We also found a cute Polar Bear stuffed animal to put on the table with a first birthday sign. These are things that can be used over and over again, not things that will go in the trash once the party is over.
15.5 inch Polar Bear Stuffed Animal
Polar Bear, Polar Bear, What Do You Hear?
&
Snowflake Banners
 Snowflake String Decorations
The bulk of my decorations came down to balloons from Party City and these gorgeous snowflakes.
You will see them scattered throughout my house in the pictures.
We cut up the snowflake strings and used them to decorate the tables instead of messy, hard to clean confetti.
We also hung them from our chandelier, front door and patio door, which gave the appearance that it was snowing in the house.
The snowflakes gave the house a very wintery feel for just a few dollars.
&
&
&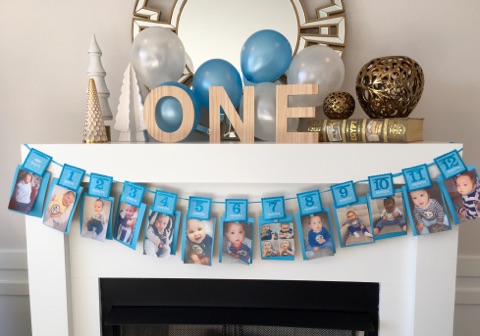 Babys'
Baby's First Year Banner
 Cricut Explore Air Wireless Cutting Machine
It was important for me to showcase how much my son has changed during his first year, so I made this banner with our Cricut Machine.
We took pictures of him every month, so I printed them out and put them on the banner. I also kept this as a keepsake because it's adorable.
If you plan on having a lot of parties, which you likely will if you have kids, a Cricut is a grear investment. You can use a Cricut to make banners, invitations, t-shirts, etc. This saves you a ton of money in the long run because stores overcharge for these things you can easily make yourself.
I've used ours for 4 parties already (baptism, birthdays, NYE) and have let my mom use it for her events, so it has already paid for itself several times!
&
&
&
Perfect Party Food Table:
For food we had homemade pozole and tamales, which are very popular in the winter.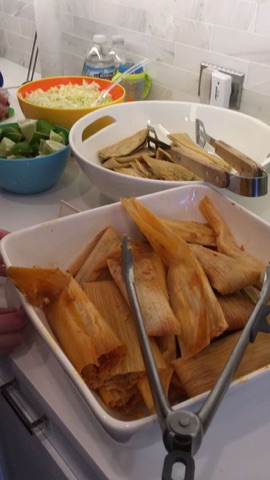 Hot Cocoa Bar
We also had a hot chocolate bar, which I discuss in more detail (including the recipe) here. The hot chocolate bar was a huge hit and was delicious.
The kids really loved being able to make their own hot chocolate and it was easier than providing crafts.
All in all, it was beautiful and we will have the pictures to last forever! Happy birthday from my little one to yours!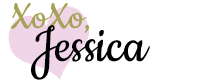 This post may contain affiliate links to help our readers find the best products.