For my sons first birthday I decided to do a Winter Onederland theme, which you can read about here.
Hot chocolate absolutely had to be a part of the theme, and I thought it would be fun for the kids to be able to "build" their own hot chocolate. Sure enough, they loved it!
I made hot chocolate in the crockpot (recipe below), which took two hours, and then kept it on the "warm" setting for the entire party. This was the easiest way to do it because I didn't have to keep my eye on it while I decorated for his party. We also didn't have to deal with the microwave or stove at all during the party.
Here was my shopping list for the hot chocolate bar (most have links to the items):
Crockpot hot chocolate recipe:
14 oz can sweetened condensed milk
7 cups of water
2 cups of milk
(3) 3.15 oz Nestle Abuelita Tablets, each cut into fourths
2-3 tbsp cocoa powder
1 1/2 tsp vanilla
All you have to do is throw it all in the Crock Pot, whisk it together, and turn the Crock Pot onto High.  Whisk everything every 30 minutes or so as the chocolate Abuelita tablets melt.   After 2 hours, turn the Crock Pot to warm or your hot cocoa will start to burn along the sides. Now it's ready to be served!
I just set everything up around the crockpot and let everyone serve themselves!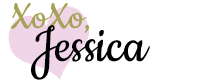 This post may contain affiliate links to help our readers find the best products.