Guys… I have found the perfect mobile planning solution! I am constantly walking around my house with a ton of stuff in my hands yet still always have to go back to another room to grab something I forgot. So I knew what I needed was something I can stick all, well most, of my planning supplies in and just carry it from room to room when needed. I was originally planning on doing this with some sort of a purse or briefcase, but I found something better! It's like a mobile office! I'm SO excited to share this with you all.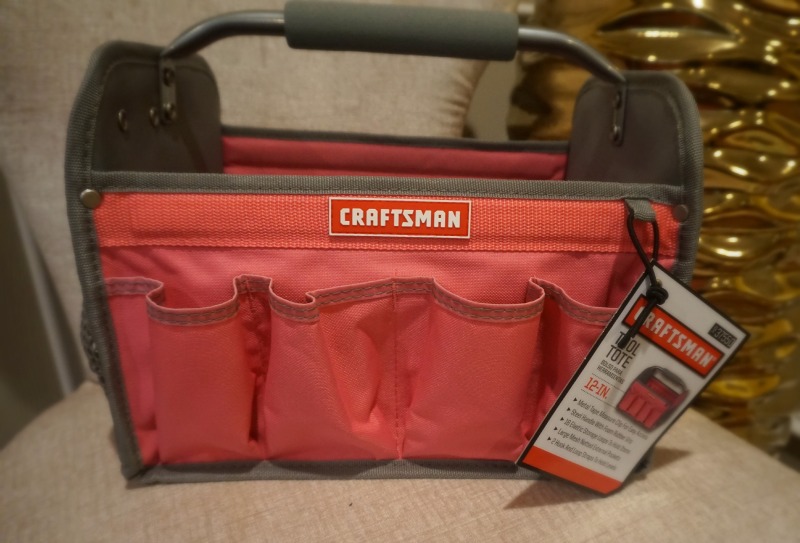 I bought this Craftsman toolbox in pink, but they sell it in various colors (yellow, black, blue, green, red). Seriously, they had to have us planner addicts in mind when they made this!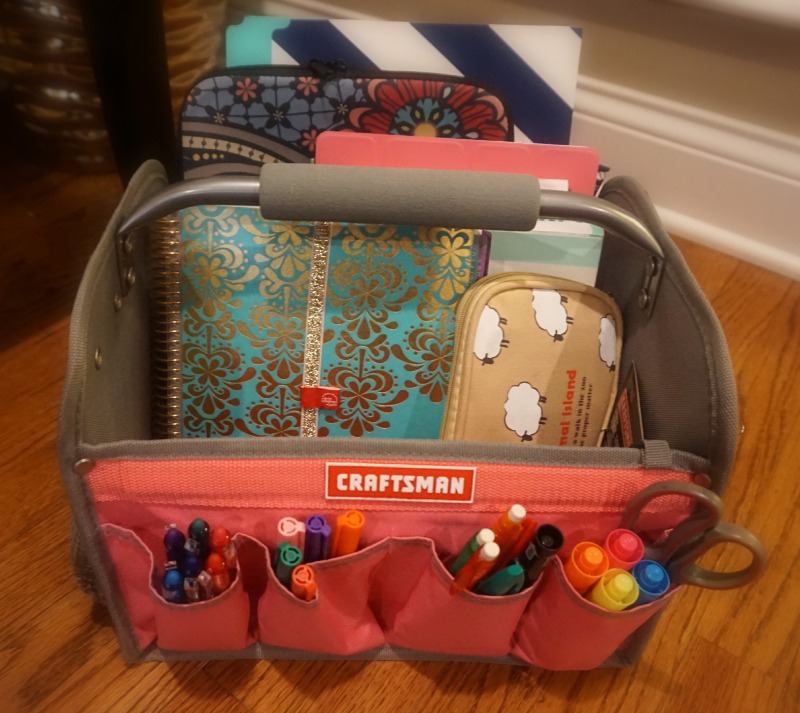 Isn't it a beauty?! And look at all that stuff it fits! Can you tell I'm excited? Because I am.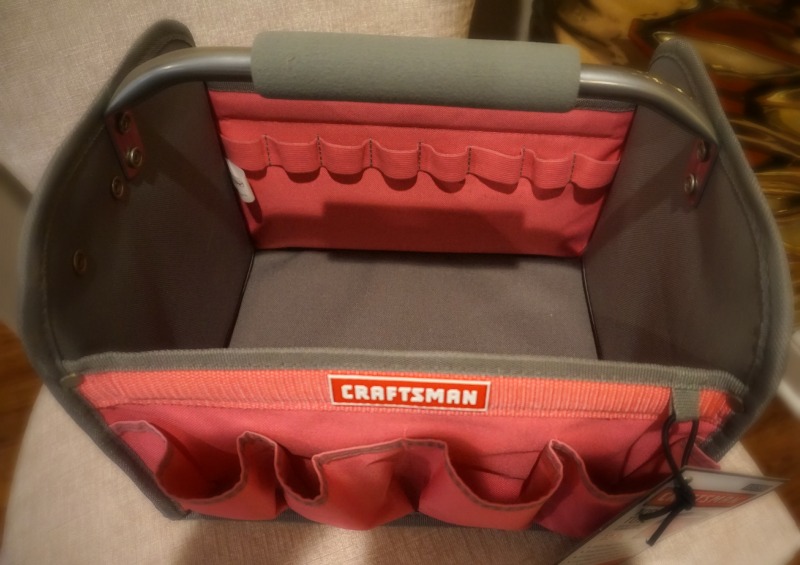 The inside is basically a large empty space with 8 loopholes on each side. I'm sure these were made for screwdrivers or something like that, but they're fairly large. I'm not currently using them, just because I use the outside pockets more. On the inside I keep a file folder with some paperwork, my EC carry all clutch and Thirty-One zipper pouch incase I need to pack my planning supplies up and throw them in my purse, my iPad because I usually only use it when I'm working on something that also requires my planner, my EC life planner, an already packed pencil pouch for when I need to throw it in my carry all clutch, a journal, a notebook, and a EC notepad. And there's still a ton of room left!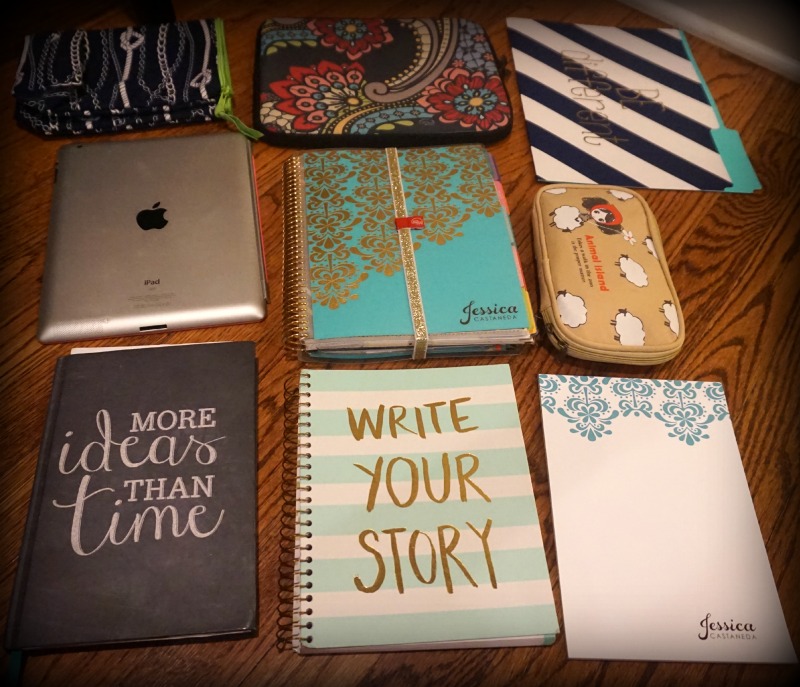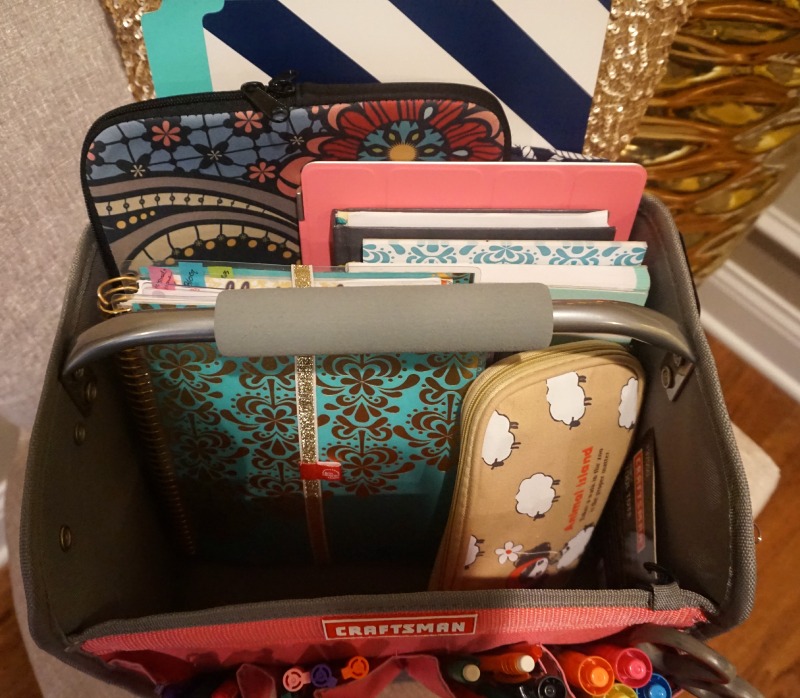 (FYI: You can read about the EC Carry All Clutch VS the Thirty-One Zipper Pouch here)
So then the outside has 4 pockets that I use for writing supplies. I keep my erasable Frixion pens in one pouch, my EC markers in another pouch, wet erase markers, smash stick and pencils in the third pouch, and highlighters and scissors in the last pouch. Of course, there is also room to spare in these pockets. But, I have a total of 20 writing utensils in these pockets plus the scissors.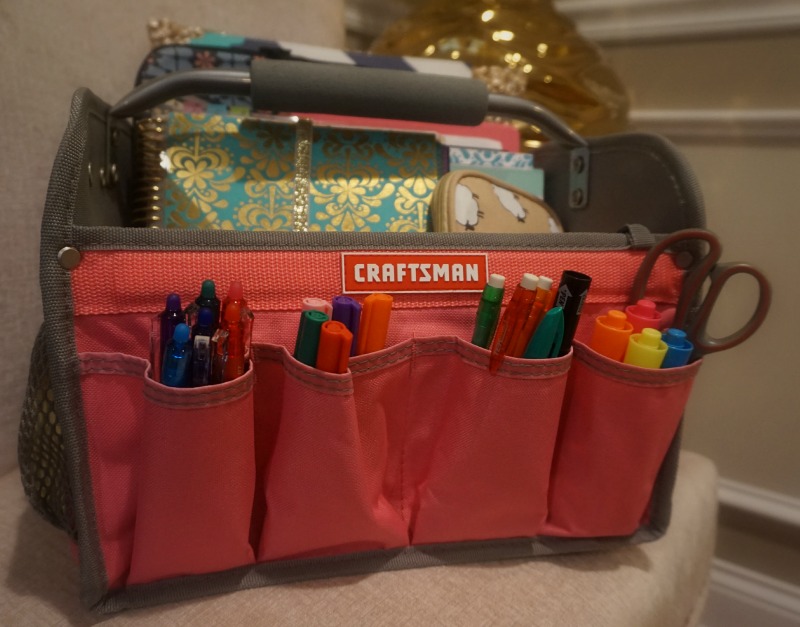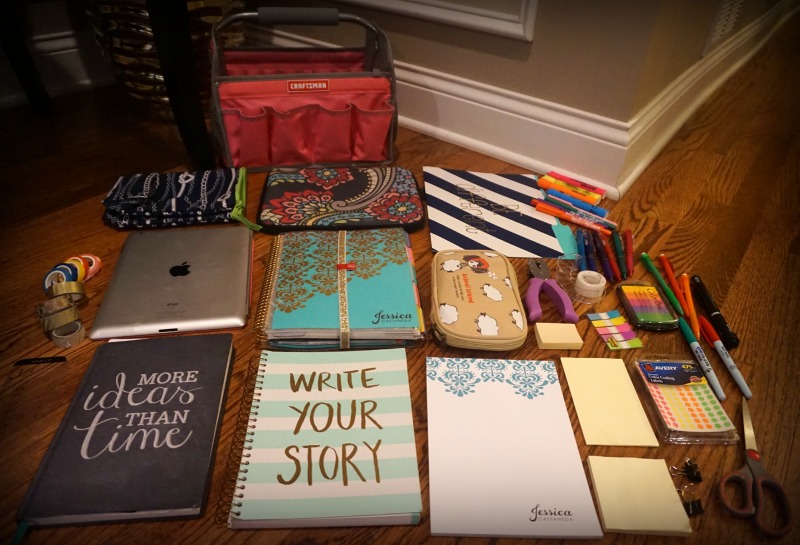 The sides have pretty big mesh pockets that are great because you can see what you have in them. On one side I keep my hole puncher that I use for making ECLP inserts, scotch tape, sticky flags, and 3 different sets of sticky notes. On the other side I have my Colorbox stamp ink, stamps, dot stickers, clips, and a ruler.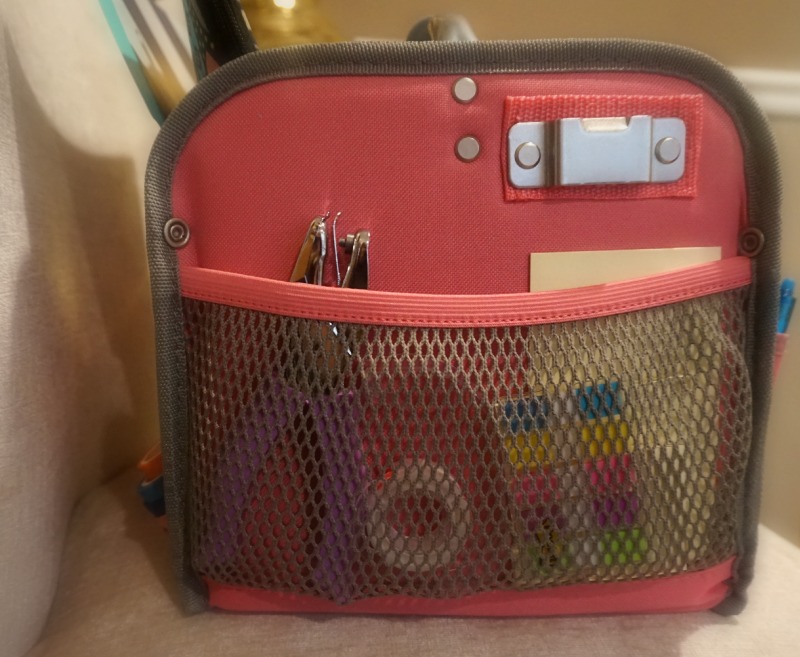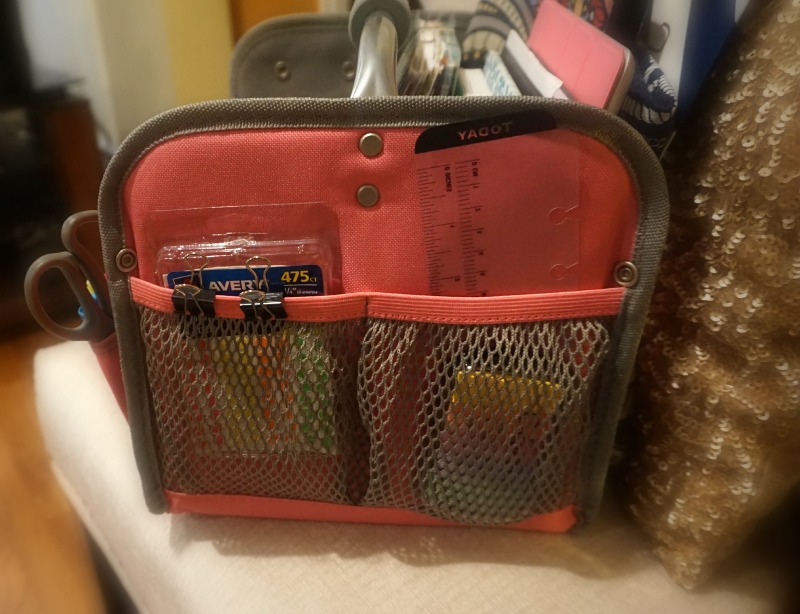 The back has these velcro loops that I use to hold my wash tape. I have my thin washi tape on one side and thicker washi tape on the other because I use them for completely different things.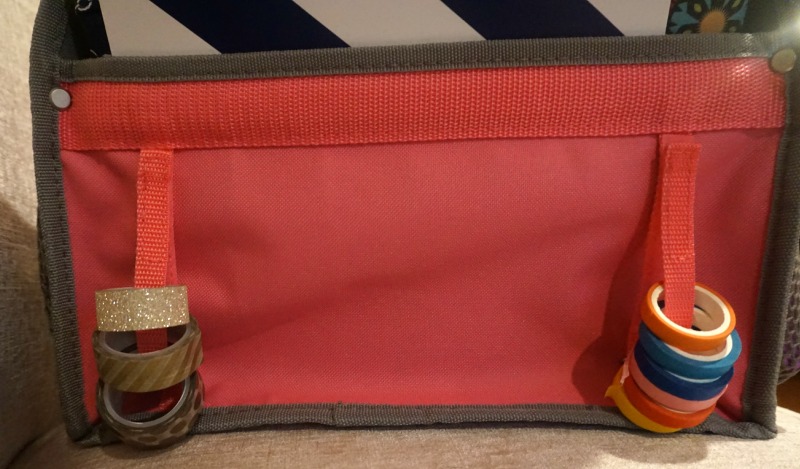 As you can see, it can still fit a ton more. The thing is, I don't want it to get too heavy since I do carry it around a lot. Right now it feels perfect and it's super easy to find everything and easy to carry around. I can easily go from planning in my bedroom to planning outside to planning at my moms house! Craftsman… who would have thunk it?!
PS: I purchased three of these things. One for my planning supplies, one for my sons activities (books, toys, etc), and one for makeup so that I can get ready anywhere easily.
(FYI: I discuss the Erin Condren Life Planner here. And if you want to place an order, you can get $10 off of your first order by signing up through this link. Once you sign up through that link, they will email you a discount code.)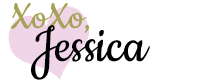 This post may contain affiliate links to help our readers find the best products.