As you probably know by now, I'm obsessed with organization. I take my planner everywhere, which means it gets thrown in my purse a lot. So I'm sure it doesn't come as a surprise that I needed something to keep my planner and planner accessories in.
I wanted it to all be easy to reach for without having to dig through a purse– is that too much for a girl to ask?!
I couldn't decide between the Erin Condren Carry All Clutch or the large Thirty One Zipper Pouch… so I got both! I know a lot of people have a hard time deciding between them, so here is a comparison.
Things I keep in my planner bag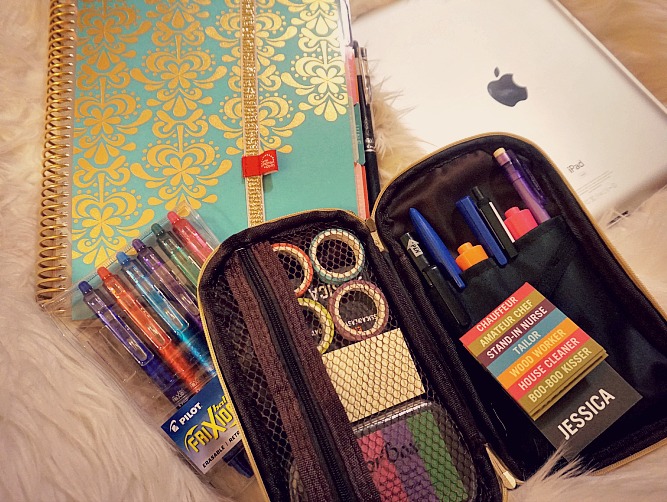 Erin Condren Life Planner, which I discuss here.
iPad
These amazing erasable Frixion pens
Pencil case that has my ink box, washi tape, sticky notes, business cards, pens, pencils, and highlighters.
Erin Condren Carry All Clutch
The Erin Condren Carry All Clutch goes for $32 plus about $8 for shipping, and then taxes. The total for an Erin Condren Carry All Clutch comes out to $43.
Here is how all of the stuff pictured above that fits in to the EC Carry All Clutch: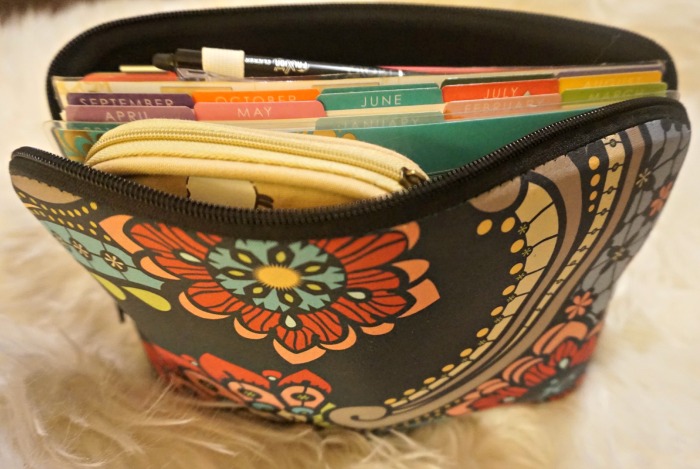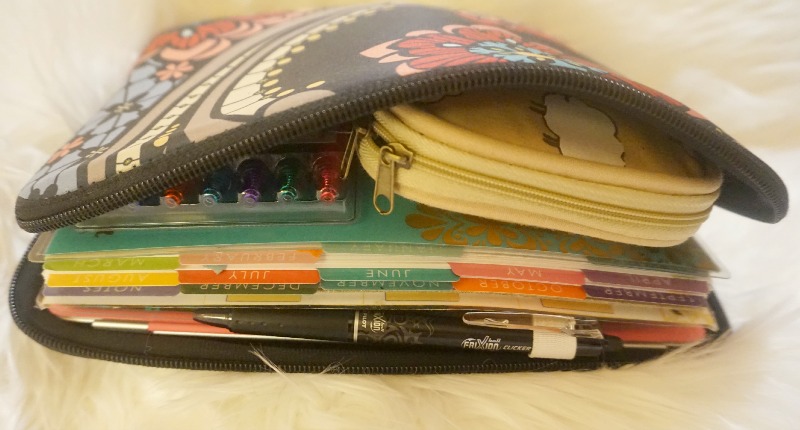 It's VERY tight. It also leaves it with this really odd and awkward shape: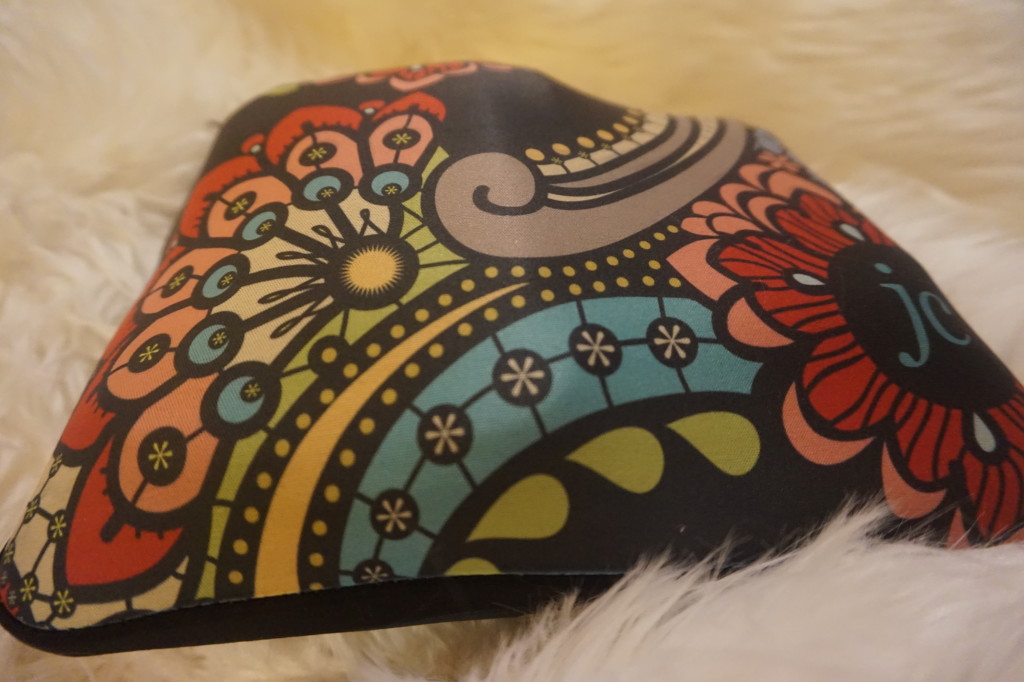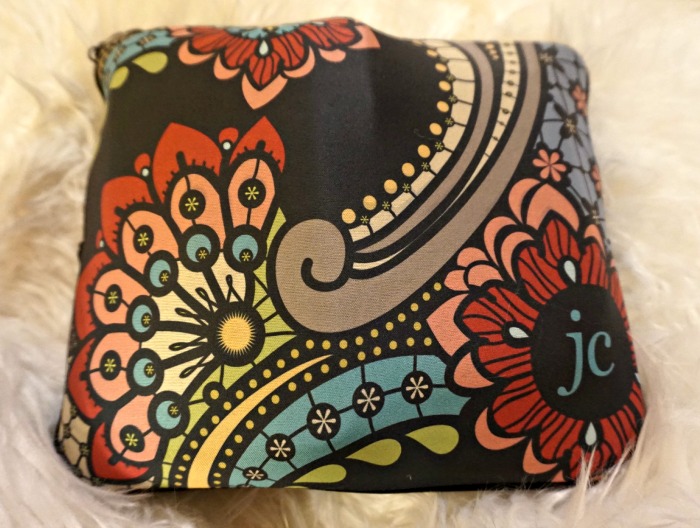 The zipper also becomes hard to zip and it looks like the clutch is going to burst!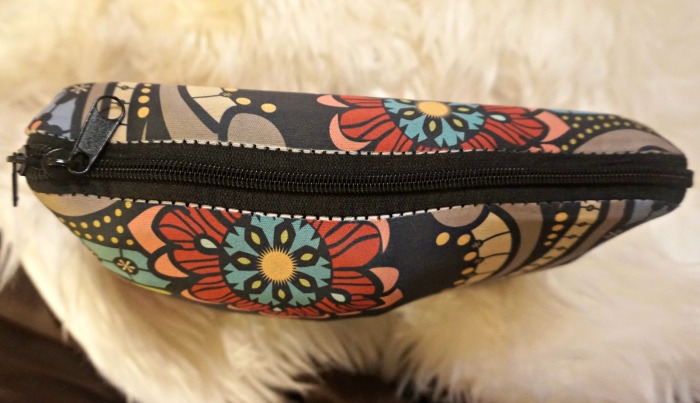 If I get rid of the pencil case it fits much better, but the pencil case is important to me.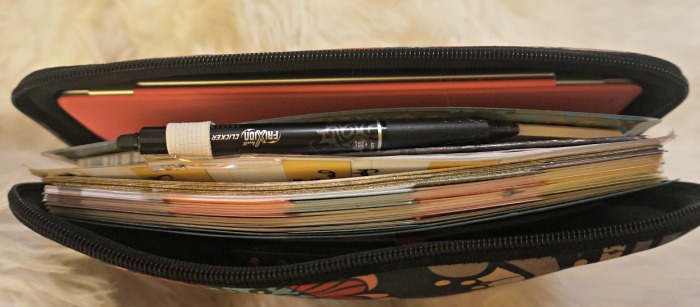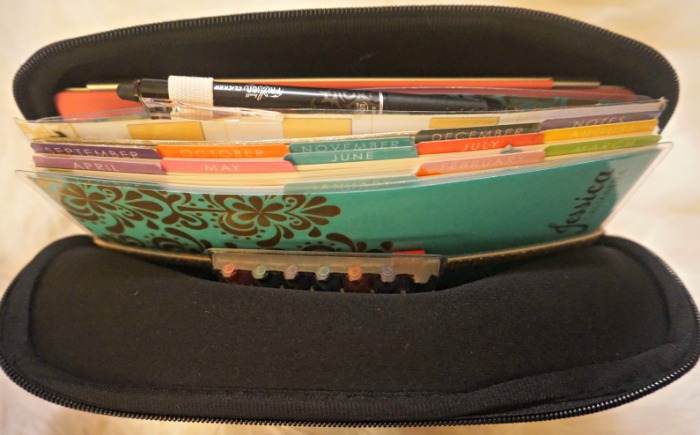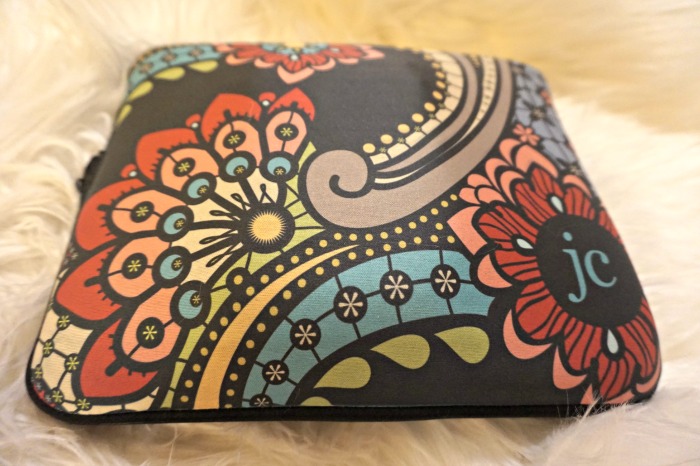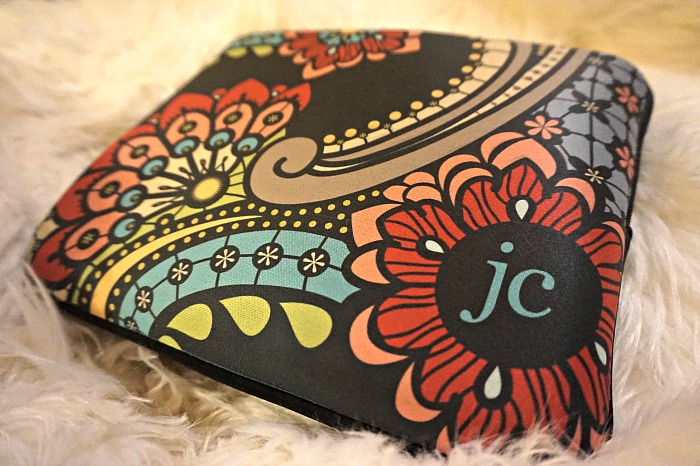 I absolutely love the way the EC carry all clutch looks, I just wish it was bigger and could fit more stuff.
I really don't think I'm trying to stuff THAT much in there. But this clutch is made to just fit the planner, so if you want more stuff in there like I do, it may not work out for you.
Thirty One Zipper Pouch
The first thing you'll notice is that it's not neoprene, so it fits way more stuff without feeling tight.
I fit all of the stuff pictured above and could still add my phone, keys, and wallet if I wanted to.
It zippered up much easier and did not end up with an awkward shape.
The other cool thing about the zipper pouch is that you can use it for other stuff as well. You can use it as a makeup bag, snack bag, whatever.
I got this pouch on Ebay for $15 with free shipping since I do not know anyone that sells Thirty One products, however, It also goes for $15 directly through Thirty One. So it also comes out to be $28 cheaper than the Erin Condren Carry All Clutch.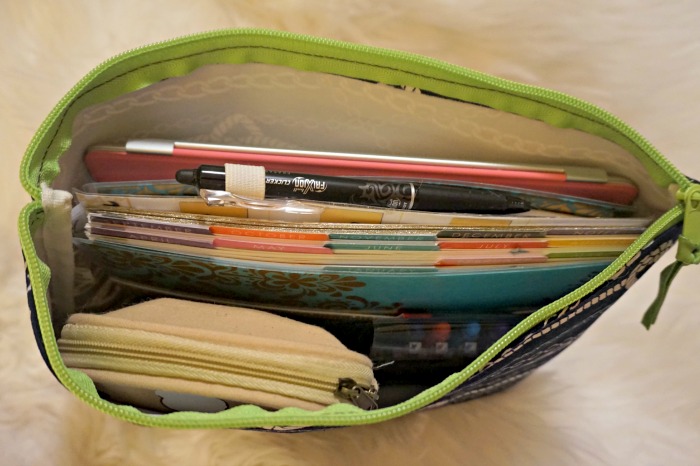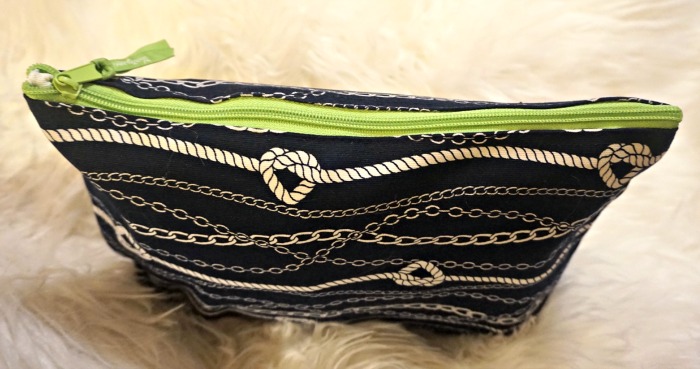 Side by Side Pictures

I do really like them both.
I prefer the way the EC clutch looks, but it's just too tight for my needs. I love the functionality and size of the zipper pouch, and of course the fact that it's much cheaper.
The Better Option
 Ultraportable Neoprene 13-13.3 Inch Laptop sleeve Office Tote Briefcase Carry Case 
What I actually found to be a better option was to buy a neoprene laptop sleeve on Amazon, for about the same price as a zipper pouch.
So here you are getting a bigger sleeve that looks as cute as the Erin Condren one but fits more stuff. You are also paying much less for it, so you're still keeping the benefit of the zipper pouch.
It's really the best of both worlds!
Furthermore, you can have options like removable straps so not only can you carry it in your purse but you can carry it alone. 
It even comes with outside pockets that you can throw some of your stuff in.
&
&
 Cute Leopard's Spots  Ultraportable Neoprene  Laptop Sleeve 
You can even spend less by getting one without the extra straps and pockets, which looks more like the Erin Condren carry all clutch.
It's still super cute and portable. You can also throw this in your bag.
It would just be harder to carry on it's own since it doesn't have handles or long straps.
So it really depends on how you are planning to carry it. 
& 
& 
More Sleeves for You to Look At
What are you using to keep your planner organized and safe?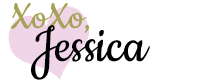 This post may contain affiliate links to help our readers find the best products.