Eating veggies is hard, but wrapping them in bacon always makes it better! This low carb keto bacon wrapped asparagus recipe is an easy way to sneak veggies in to your diet and even in to your kids diet!
It is only 2.4g net carbs and is delicious!
Related: Keto Bacon Wrapped Little Smokies Sausages
Related: Keto Bacon Wrapped Scallops
Air Fryer Keto Bacon Wrapped Asparagus Recipe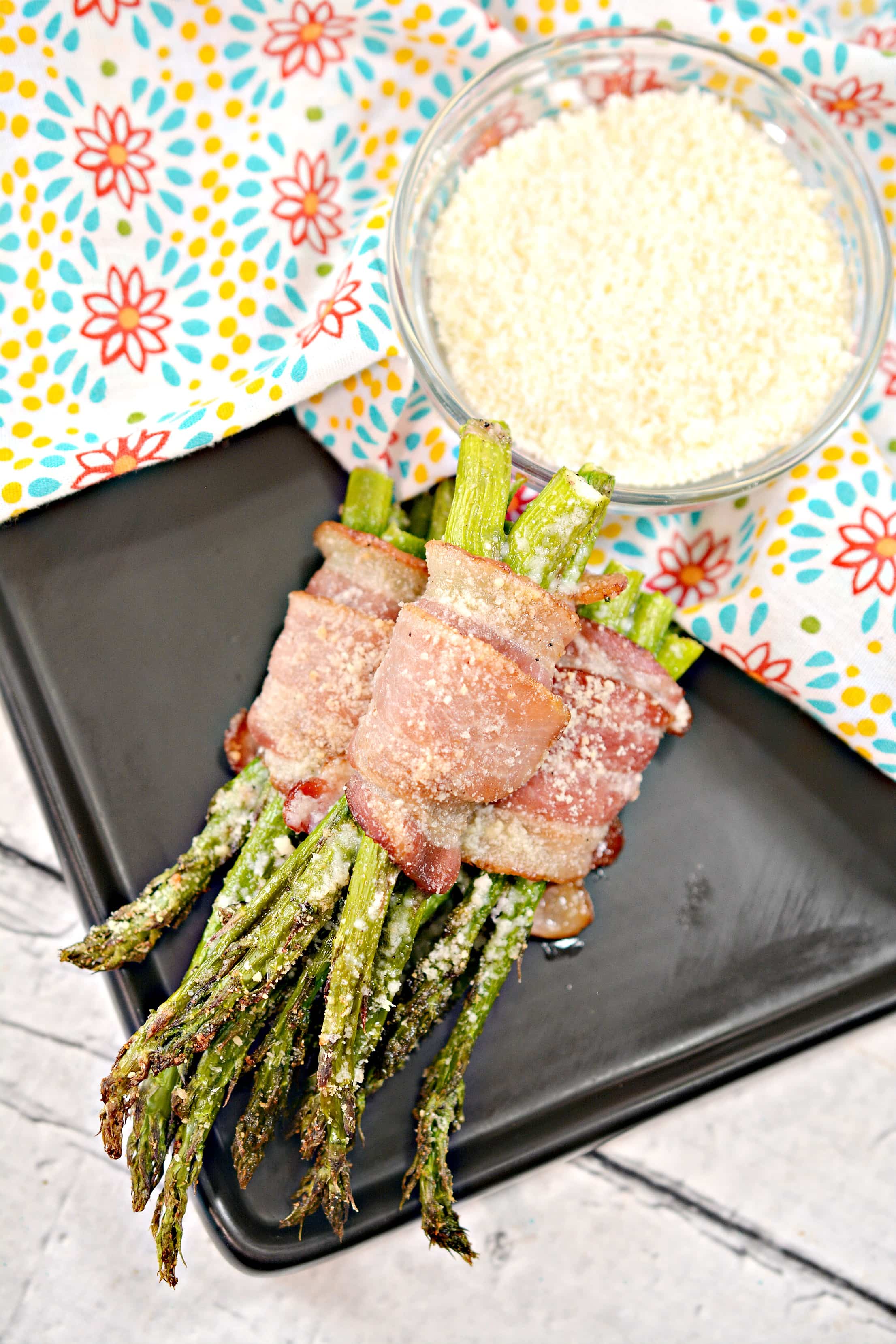 Prep Time: 10 minutes
Cook Time: 10-15 minutes
Servings: 5
Net Carbs: 2 net carbs per serving
Keto Bacon Wrapped Asparagus Ingredients: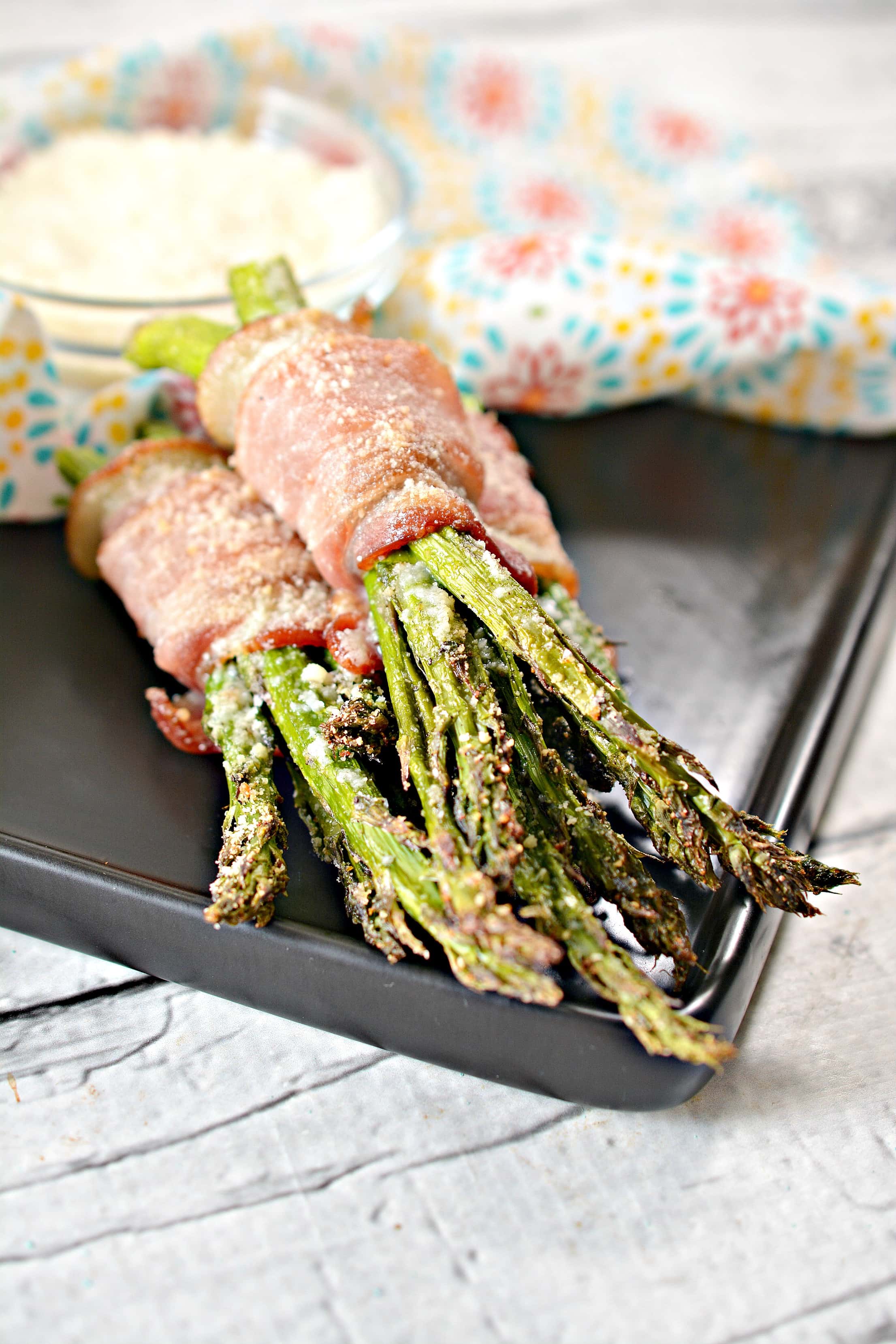 30 Spears of asparagus (1 bundle from the store)
1 Tbsp. Olive oil
½ tsp. Garlic powder
2 Tbsp. Parmesan cheese grated
5 Strips of bacon
Salt and pepper to taste
Keto Bacon Wrapped Asparagus Directions: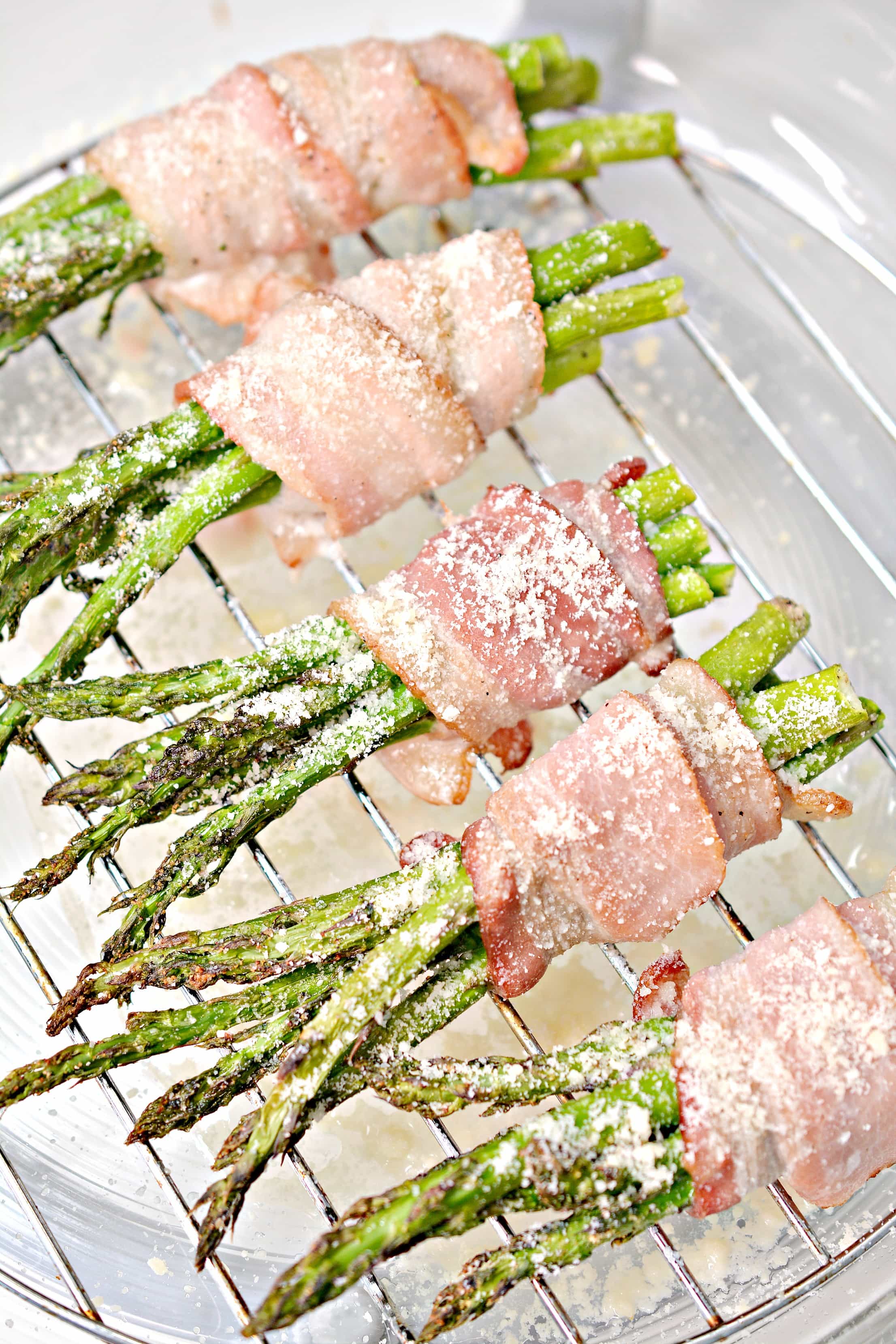 Preheat the air fryer to 350 degrees.
Break the woody part of each stem off of the asparagus spears.
Place the asparagus into a mixing bowl, and add the olive oil, garlic powder, as well as salt and pepper to taste. Toss to combine well.
Separate the asparagus spears into 5 even bundles.
Wrap each bundle of asparagus around the bottom with a strip of bacon.
Cook the asparagus bundles for 8-12 minutes depending on the side of your spears and bundles. You want the bacon to start to be crispy and the spears to become tender.
Top the bundles with the Parmesan cheese and continue to cook for another 2-3 minutes before serving.
Enjoy!
Nutrition Facts:
Servings: 5
Amount per serving
Calories
204
% Daily Value*
Total Fat 17.6g
23%
Saturated Fat 5.8g
29%
Cholesterol 40mg
13%
Sodium 279mg
12%
Total Carbohydrate 4.5g
2%
Dietary Fiber 2.1g
7%
Total Sugars 1.9g
Protein 8.3g
Vitamin D 0mcg
0%
Calcium 78mg
6%
Iron 2mg
12%
Potassium 265mg
6%
Pin it For Later: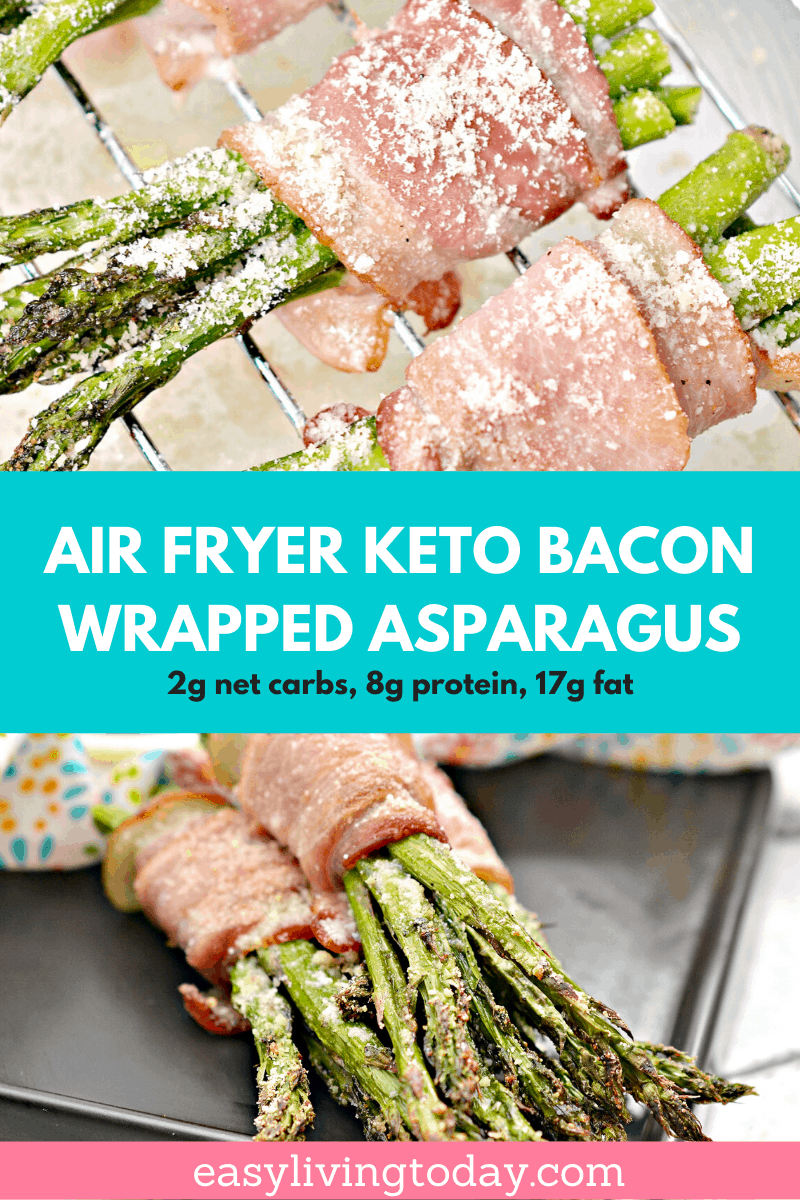 Xoxo,

Jessica

This post may contain affiliate links to help our readers find the best products.