This post may contain affiliate links to help our readers find the best products.
I've never been a huge fan of scallops, but these keto bacon wrapped scallops…. oh. my. God! They are so good. Add the spicy mayo recipe and you won't be able to stop eating them! Not to mention, they're SUPER EASY and quick to make.
Even my kids love them so it's a great way to get some protein in their diet. Be sure to pin it so you can come back to it (trust me, you'll want to!)
Related: Crack Keto Broccoli and Cheese Recipe
Keto Bacon Wrapped Scallops with Spicy Mayo Recipe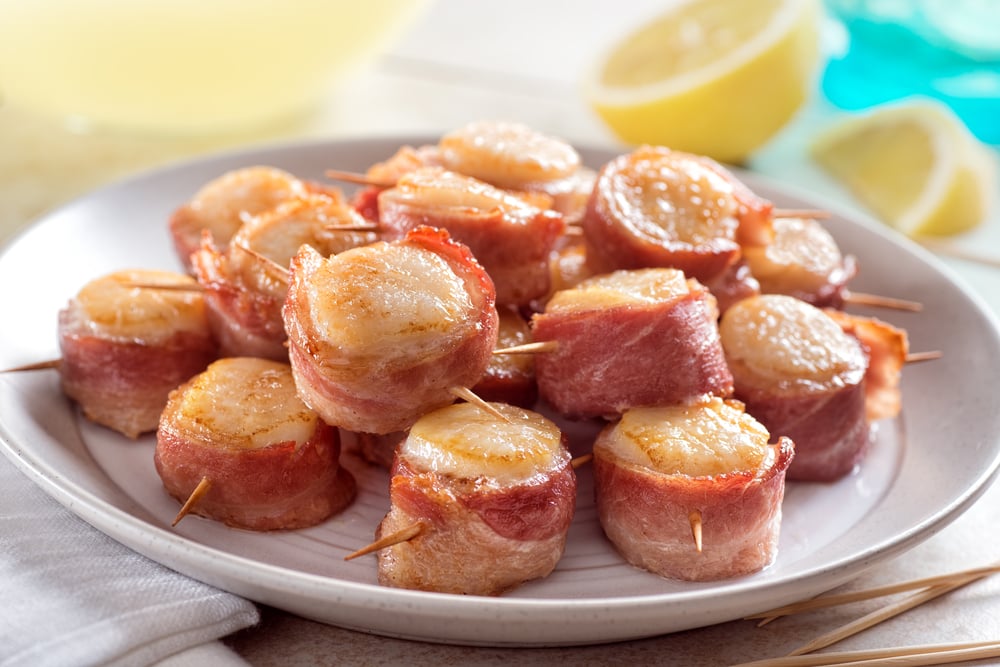 Keto Bacon Wrapped Scallops Ingredients
1 1/2 pound large scallops

1/2 pound thin-sliced bacon

Extra-virgin olive oil

Sea salt and freshly ground black pepper
Spicy Mayo Ingredients
Keto Bacon Wrapped Scallops & Spicy Mayo Directions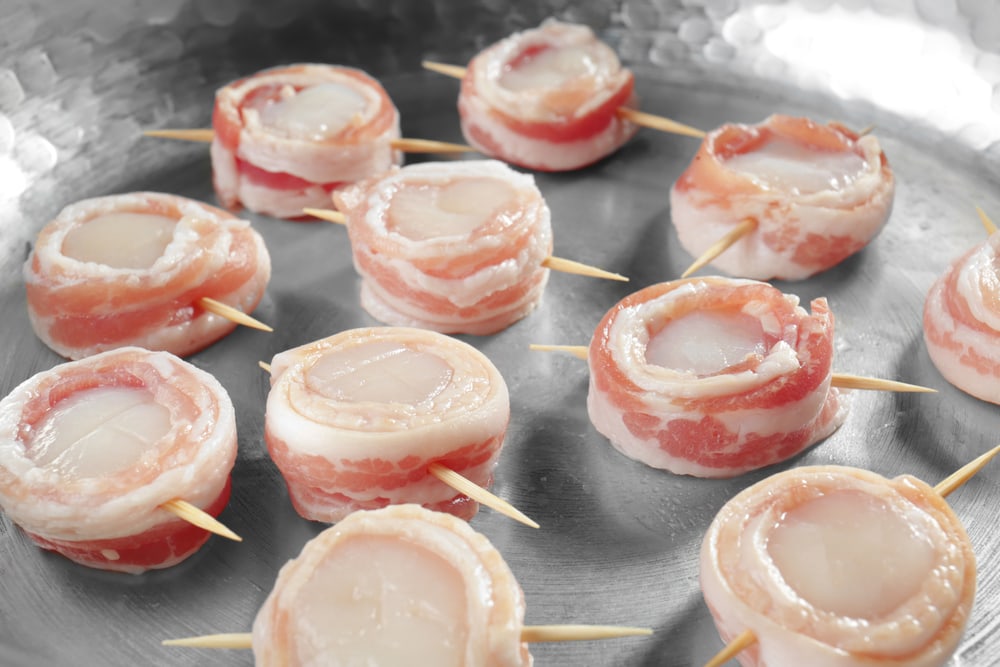 Heat the broiler.

Wrap each scallop in a piece of bacon and secure it with a  

toothpick.

Place the bacon wrapped scallops onto a baking sheet, drizzle them with olive oil, and season them with salt and pepper.

Cook them under the broiler for about 10 to 15 minutes until the bacon is cooked through, turning once at 5-7 minutes.

Make the spicy mayo by combining the mayonnaise, chili paste, lime juice, and chopped cilantro. Stir well and refrigerate until ready to use.

Enjoy!
Nutrition Facts
Bacon Wrapped Scallops:
Nutrition Facts
Servings: 10
Amount per serving
2 scallops
Calories
178
% Daily Value*
Total Fat 13.6g
17%
Saturated Fat 4.2g
21%
Cholesterol 40mg
13%
Sodium 667mg
29%
Total Carbohydrate 0.7g
0%
Dietary Fiber 0g
0%
Total Sugars 0g
Protein 13g
Spicy Mayo:
Servings: 10
Amount per serving
Calories
156
% Daily Value*
Total Fat 16.4g
21%
Saturated Fat 2.4g
12%
Cholesterol 8mg
3%
Sodium 236mg
10%
Total Carbohydrate 1.7g
0%
Dietary Fiber 1g
4%
Total Sugars 0.1g
Protein 0.1g
Bacon Wrapped Scallops & Spicy Mayo Combined:
Total Fat: 30g
Carbs: 2.4g
Fiber: 1g
Net Carbs: 1.4g
Protein: 13.1g
Pin it for later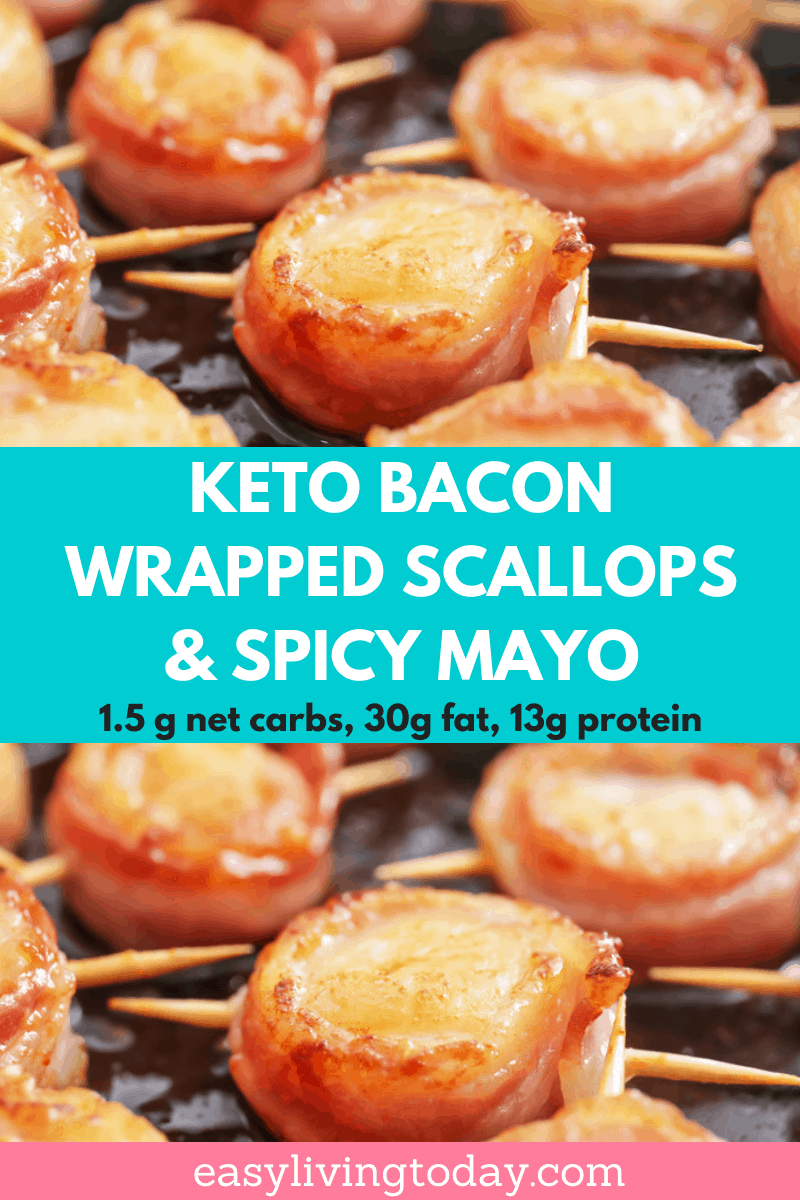 Xoxo,
Jessica