You've had a long day, you're exhausted and all you want is extra time in bed cuddling your blanket. BUT, you know you have goals and you need to work towards them if you ever want to hit them.
So what's a girl to do?!
Gym. You should go to the gym.
Why? Because not only do you need to work towards the fitness goals you have set for yourself many, many times… but you just need that time to yourself. That precious time away from the hubby and away from the kids. Just you.
It doesn't matter if you are running 5 miles or just taking a shower in the locker room without someone barging in every two minutes… that is YOUR time and you need it.
But how do you make this work?
How to Motivate Yourself for the Gym as a Busy Mom
Find the Right Gym
The best way to get this precious me time, which is really all the motivation you need, is to find a gym that's the right fit for you. 
Here are some key things to look for:
A Kids Club
I go to Fitness Formula Clubs and they have a kids club where I can drop my kids off for up to 2 hours, my infant included. It's glorious.
Not only is it glorious for me, though, it's also pretty awesome for my kids so there's no reason to feel guilty. They get to play in a huge play room with lots of new toys and endless activities.
And if you worry about leaving them, the Kids Club has cameras that you can watch from the monitors. Make sure that's something your gym offers before joining.

 Amenities other than workout equipment
Here's the thing, this isn't just about working out anymore, it's about having some real time for yourself.This me time is much deserved and if you just need some time away, you need a fitness club that can provide that.Think of what you enjoy doing when alone. Is it swimming? Relaxing in a sauna or jacuzzi? Taking a nice, long, quiet shower? Eating a meal by yourself? Going to the spa?
Whatever it is, if your fitness club has that along with a Kids Club you are golden. You can drop your kids off at the Kids Club, get your workout in for 45 minutes and then do whatever your magical thing is.You will go home feeling completely refreshed.
I mean… is that not motivation enough? Time away from your household responsibilities while your kids are still 100% taken care of.
I used to workout from home, and joining FFC has been the best decision for me. I was worried I would have to force myself to get out of the house, but I don't. I look forward to it every. single. time. There is no other motivation necessary.
Why? Because it's two hours of time I get to myself and by the time I go down to pick up my kids they are so worn out from all of the play that they go home and nap. What does that mean? More me time!
… Or time to clean up the house and cook. But at least it gets done in peace. Then when my babies wake up from their naps I've accomplished enough that I can spend the rest of the day/evening playing with them.
So, that's how to motivate yourself for the gym. Pick the right one where you can enjoy a good workout and some me time away from everyone and I promise you that will be motivation enough.
Fitness Formula Clubs Chicago Free Trial

If you are in Chicago or in the suburbs, I highly recommend signing up for a free trial with Fitness Formula Clubs.
They have a kids club where you can drop your kids off for 2 hours and lots of amenities to enjoy while they're there. 
Although the Kids Club isn't included in the free trial, it's a great opportunity for you to see if this is right for you. It's also a great time to leave the hubby with the kids while you enjoy some time to yourself!
If you get the free trial, let me know so I can meet up with you!
Related: Top 8 Ways to Find Time to Workout as a Busy Mom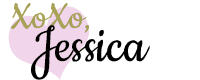 This post may contain affiliate links to help our readers find the best products.