Okay, I'll be the first to admit I don't have great pictures because I honestly wasn't planning to post this. BUT, this works!! It really does.
If you do not have weights or any workout equipment, I highly recommend trying this.
Related: Healthy, Long lasting Foods to Stock Up On 
FREE DIY Exercise Equipment Video
FREE DIY Exercise Equipment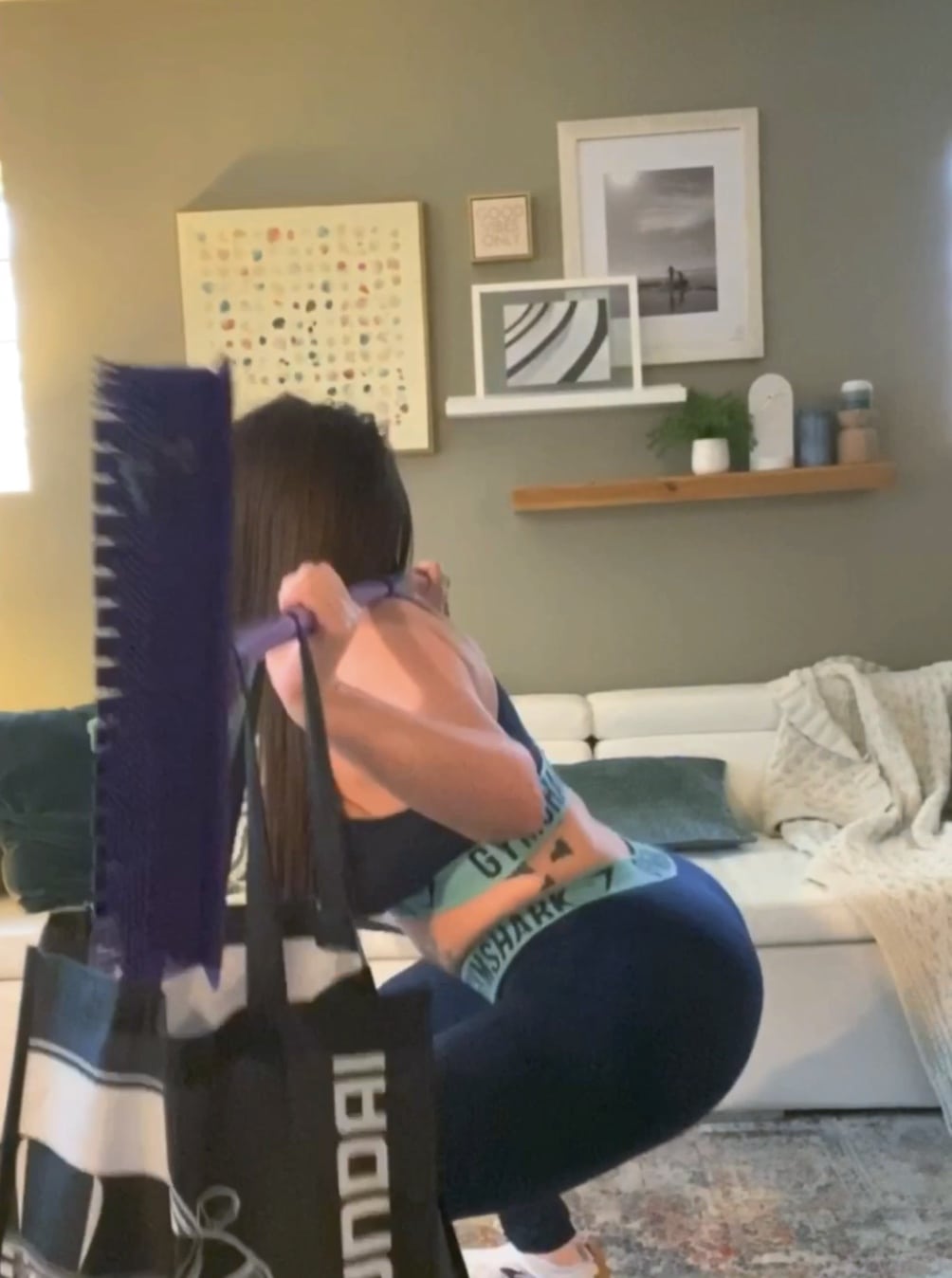 What you'll need:
Two bags that can hold weight. Can be book bags, tote bags/shopping bags, diaper bags- whatever you already have!
Heavy stuff to fill the bags with. Can be a bunch of water bottles (each regular sized water bottle weighs one pound), canned goods, tools, etc.
A stick like a broom stick, but nothing that is super unbalanced with one heavy end. Example, no mop!
What to do:
You are basically going to make the equivalent of a barbell and dumbbells with all of this. I highly recommend watching the video above for a good visual. However, if you cannot watch the video right now, here are the basics.
Open up your bag and stuff each one with the same amount of weight. I like to use water bottles because I know each water bottle weighs a pound, so I can easily distribute the weight evenly. I usually do 10-15 water bottles per bag. The bag pictured below has 8 water bottles in it.

Each bag can work as a dumbbell/weight on it's own once it is filled.

You can hold the bag by the straps to use it as a dumbbell to do arm exercises.
You can hold the bag in front of you, as if you are hugging it, to do things like weighted squats, lunges, etc.

If you want to turn this in to a barbell, grab your broom stick and hang one bag from each end. Now you have a FREE barbell with 20-30 lbs (or whatever you decide on)!

Again, I highly recommend watching the video above to make the most sense out of it and to see some of the exercises you can do.
Hope this helps!
PIN IT FOR LATER: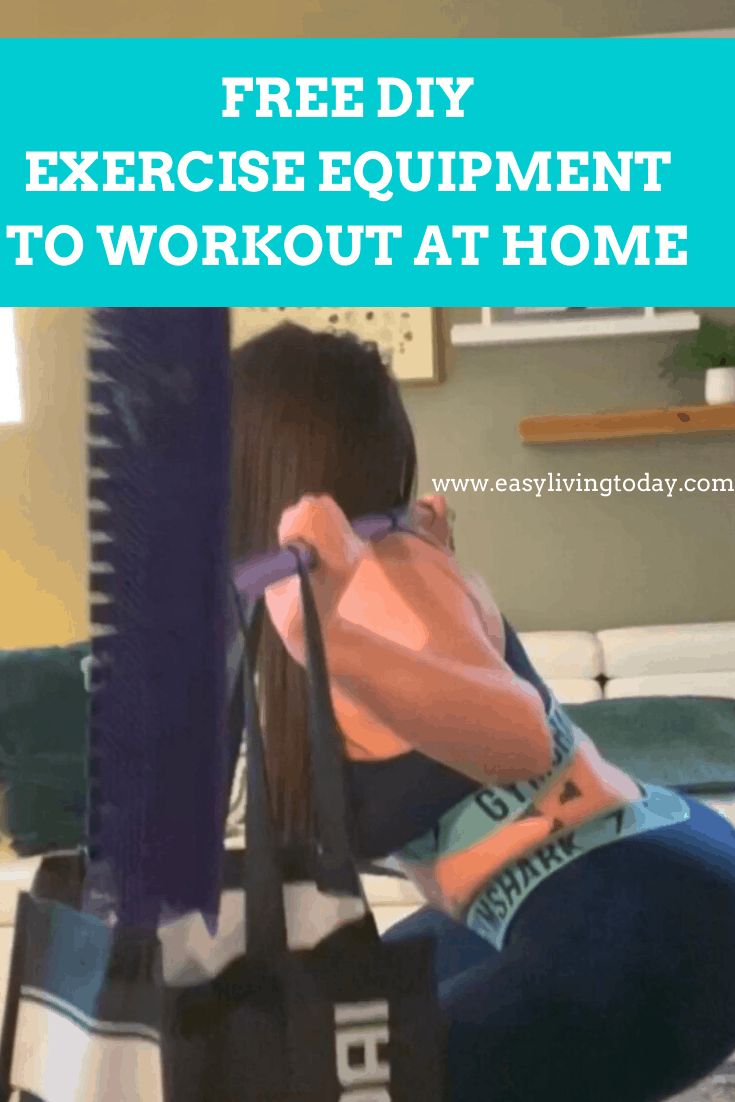 Xoxo,

Jessica

This post may contain affiliate links to help our readers find the best products.