I'm not saying this just because I love to shop, but the right fitness products can really help you reach your goals and aid in better performance. They keep you motivated, focused, organized, literally change your body.
Preworkouts help you push through your workout, protein helps you build muscle, the right lunch bag helps you stay on track of your meals, etc. Can you see how all of this helps with your fitness levels?
I always get asked about the fitness products I prefer to use, and I try to throw them in my posts here and there- but I wanted to make a big post with my favorite items so it's easy for you all to find.
As I find more products, I'll keep adding to it- but as of now these are my absolute favorites and I feel comfortable recommending them.
Anything in blue is a link directly to the product so you can find it easily. Also, all opinions are my own- I was not paid for this post.
Supplements:
MRM Natural Whey Protein– My favorite part about this protein is that there is no sugar added. On top of that, it has 18g of protein and only 90 calories! Protein is key in building muscle so you need a high quality protein shake and this is the best one I've found. My favorite thing to do with protein powder is make protein pancakes or chocolate protein cake– yum!!
C4 preworkout: I work out at night, so by then I'm drained from a long day of working, cooking, cleaning, and chasing my 1 year old. Once my son falls asleep, I chug my C4, wait 20 minutes and get my workout in. I honestly have no idea how I would even do it without it.

BCAA+G Ultimate Recovery Formula (MRM)

– If you are struggling with soreness after your workouts, BCAA+G will help a ton. I drink it during my workout and it helps keep me going. Before I started taking BCAA's, I dreaded walking down the stairs after leg day. But when I drink my BCAA's I can manage almost anything- especially my next workout. I like the MRM formula because it is not full of sucralose or any artificial sweeteners. 
Meal Prep:
Jaxx FitPak Lunch Bag– If you work outside of the home, you pretty much need this. It helps you stay on top of your meal plan and clean eating no matter where you are. You can also use it if you're going to be gone for the day like on a trip to the zoo with your kids- seriously, no excuses! Pack your lunch & snacks- be prepared. The great thing is it comes with portion control containers too, so you're not going to over-serve yourself or overeat. If you want $5 off you can click on the blue link and then use the code EasyLivingToday at checkout (expires 6/1/16). 
Meal Prep Containers– These are great for keeping your fridge organized when you meal prep.  You can chop up your fruits and veggies for the week and just toss them in here.
Portion Control Containers– If you have a hard time figuring out the right portion sizes of each food, this makes it super easy. Just fill it with the type of food and there you go!
Clothing:
Invest In Your Body– I recently found this company and love their message. I couldn't agree more with the fact that we should all invest in our body. Not to mention, their clothes are super cute. Check out this "Because they Said I Couldn't" tank and these leggings with a spot for your cell phone- winning!
Sports bras– I go in to detail about the best bras for different sizes here. But my personal favorite is Panache. If you have bigger breasts, this really keeps the girls in place! 
Accessories:
Trigger Point Grid Foam Roller– If you have back pain, hip pain, foot pain, neck pain, tight hamstrings, tight calves, tight quads, or anything else- you should be foam rolling! Here is exactly how you can do it.
GymBoss Interval Timer– I used to use my phone as a timer, but then every time my phone rang or a text came in- I got distracted and took a rest for way too long. That's when I decided I needed to get an actual timer so that I could stay focused. The Gymboss timer can be attached to your pants, bra, or whatever floats your boat. It's great to know exactly when you've completed a set, and this timer will let you know that you're not done until it beeps- so keep moving!
Polar Fitness Watch– This is the most accurate heart rate monitor I have found. You wear a chest strap (you don't even feel it) while you workout and it tells you what zone your in, how many calories you burned, and what percentage was fat. It does a ton of other stuff but I haven't gotten in to those. I love it just for the reasons I mentioned.
Other:
Bath salts– I know this seems random, but you need bath salts! After a long, hard workout it just feels so good to soak in a tub. It's also good for recovery, which I go in to detail about here.
If there are any products you can think of, please comment below! I don't have the budget to try every single thing out there, so I'd love to hear your opinions!
GIVEAWAY
Now for the giveaway/contest!! Some amazing companies have partnered with us to bring you this gift bundle, which is full of some of my favorite fitness products!
What you will win:
Jaxx Fitpack lunch box with portion control containers & shaker
Invest In Your Body tank
MRM Natural Whey Protein
C4 Pre-workout
Gymboss Interval Timer
Hanes Women's Fit Comfort Socks
Planet Spa Dead Sea Bath Salts
"I Will Rise" Bracelet
How to win:
Join my Get Fit Bootcamp Facebook group asap: https://www.facebook.com/groups/fitbeforesummer
On Friday April 1st, post your before picture on the entrance post
The person who has the best results at the end of 30 days wins the bundle!
Talk about motivation! 😉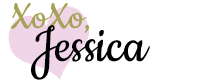 This post may contain affiliate links to help our readers find the best products.