Have you ever wondered what you should do with your wedding rings at the gym? Or even when you're just working out at home?
Well, you guessed it if you thought that you shouldn't be wearing them while exercising!
Why You Shouldn't Wear Wedding Rings at the Gym
Wearing wedding rings while exercising is dangerous!

You can end up with cuts and bruises from your ring knocking in to other body parts, especially surrounding fingers.

Exercise can ruin your wedding rings.

If you are lifting weights or moving around a lot, you risk your stone coming off of the setting and being lost forever! Also, the equipment hitting your ring can completely scratch up the band. And the more you do it, the worse it will look.

They are just too valuable.

Think about how much your rings mean to you and how much they are worth. Is that something you really want to leave in a locker room unattended? Is it something you really want to scratch up or even allow the stone to fall off of? I highly doubt it.
So What Should I do With my Wedding Rings While I Exercise?
7 Pack Wedding Bands for Women
Your best bet is to just leave your rings at home.
I know, I know. We're emotionally attached to our rings. We love them and we're proud to wear them. But, the gym is no place for wedding rings.
What you can do, though, is wear silicone wedding bands instead.
Silicone wedding bands are more comfortable to work out in then regular wedding bands and they're also much, much cheaper.
You can get a set of 7 bands for less than $12! You can also buy individual wedding bands instead, I just like to have options when it comes to matching my outfits.
The other thing is that you can use these wedding bands when traveling so that you don't have to risk losing yours or it being stolen. They're also great when swimming or doing any outdoor sports.
My favorite thing about them, though? They're great when you're handling the kids! I love that there is no risk of scratching my little ones while I'm wearing these.
Honestly, I wear these more than I wear my real wedding rings at this point. They're just way more comfortable and if I happen to lose all 7 of them, I can buy another one for less than $2.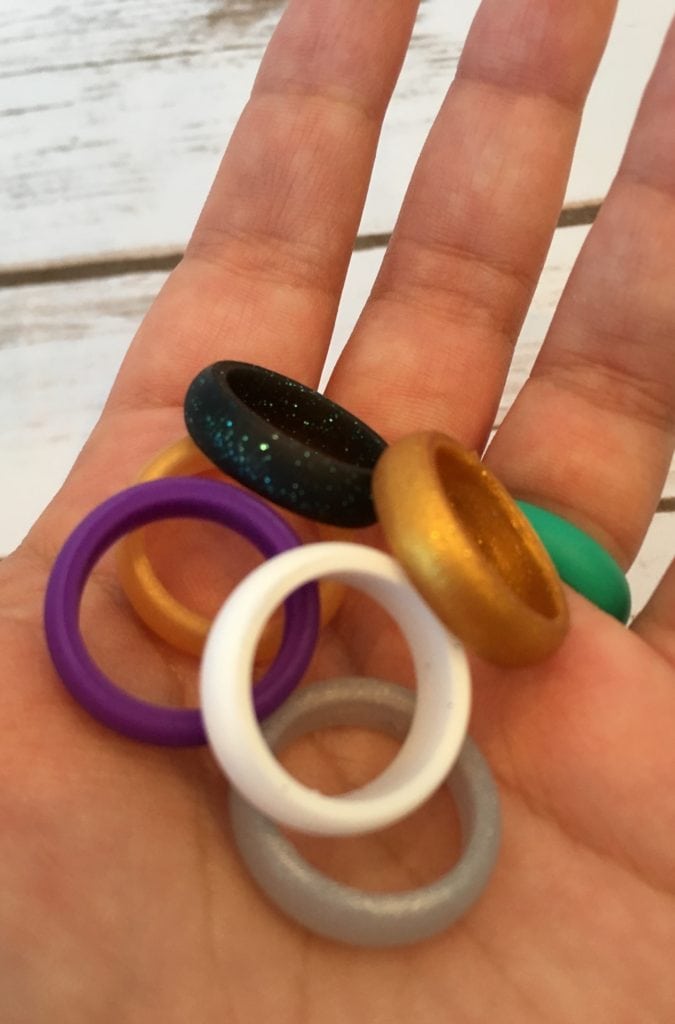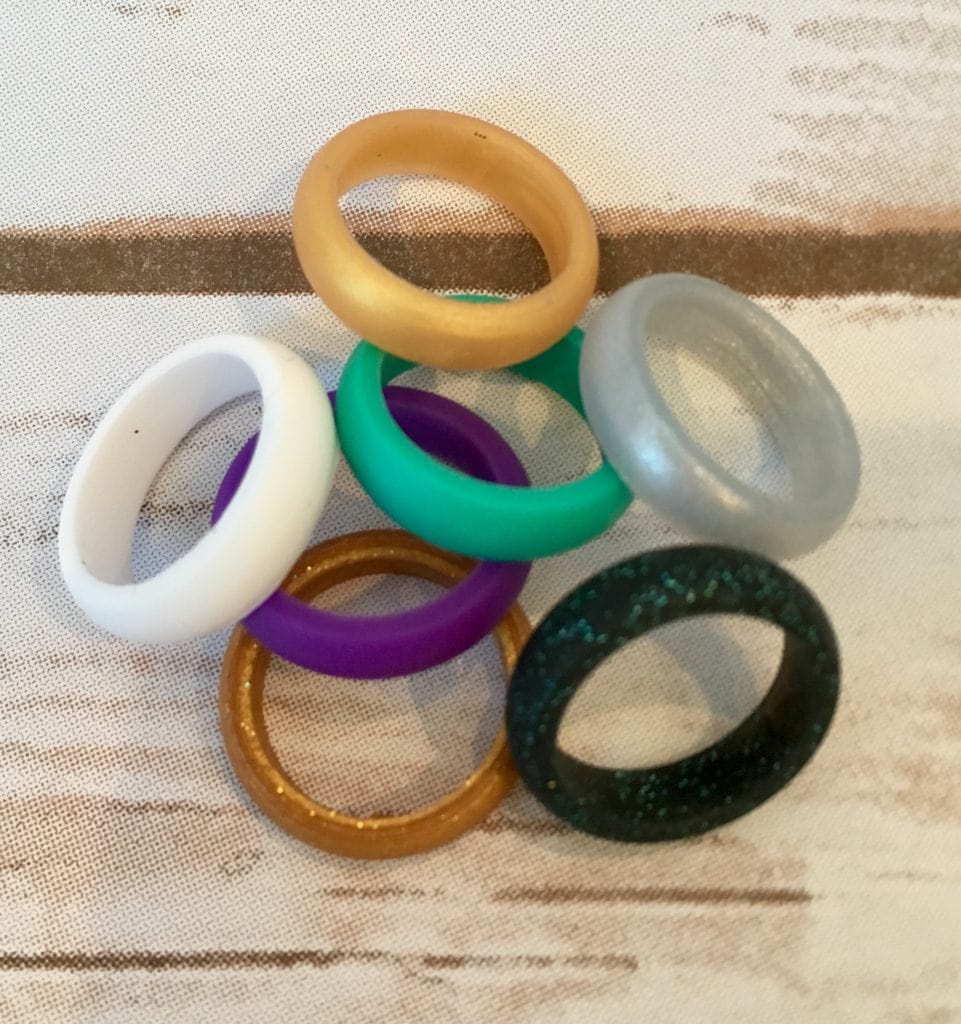 More Silicone Wedding Band Options
Whatever you do, ladies, please don't wear your wedding rings at the gym!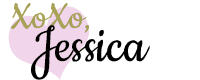 This post may contain affiliate links to help our readers find the best products.