Ok ya'll, this stuff is amazing!! I've tweaked it a few times and this is the one I like best. The picky eaters in my house eat them all up… I get 3 (that's one healthy serving size), they get the other 9- that's how good they are!
And I know they look like meatballs… but they taste like meatloaf so that's why I decided on this name lol.
I usually make
asparagus
on the side with them to get the greens in.
These are GREAT for freezing and also a great post workout snack!
Ingredients
1 lb of Lean Ground Turkey
1 egg
1/2 cup old fashioned rolled (quick) oats
2 tsp Worcestershire sauce
1/2 cup shredded carrots
1/2 cup broccoli, chopped (thaw out if frozen)
3 cloves garlic, minced
1/3 cup onion, minced
1/2 tsp paprika
1/2 tsp dried parsley
1/2 tsp dry mustard
1/2 tsp black pepper
1/4 tsp sea salt
12 Small Cubes of Mozzarella Cheese
sauce
1 tbsp raw honey
1/2 cup tomato sauce
2 tsp Worchestershire sauce, or to taste
Directions:
Preheat oven to 450.
Spray a muffin tin with olive oil or use silicone muffin cups to avoid the oil
Run broccoli, onion, carrots and garlic through a food processor until finely chopped.
Mix ground turkey, egg, oats, vegetable mix from food processor and the remainder of ingredients (except cheese) in a large bowl.
In a separate bowl whisk together the ingredients for the sauce and set aside.
Separate 1/4 cup of meat and add a mozzarella piece to the center.
Roll into a ball and put in the muffin tin.
Top with sauce.
Bake muffins for 20 minutes.
Remove from oven and let sit for 5 minutes.
Enjoy!
21 Day fix:
Serving size = 3 meatballs
1 red, 1 blue, 1 green, 1/4 yellow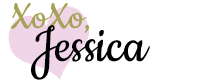 This post may contain affiliate links to help our readers find the best products.