Ingredients:
1 pound of asparagus (about 15-20 spears)
1 tbsp extra virgin olive oil
1 lemon, sliced
4-6 fresh garlic cloves, minced Garlic powder to taste (approximately 1 tbsp)
Black pepper to taste (approximately 1 tbsp)
Directions
Preheat oven to 400 degrees.
Line a cookie sheet with aluminum foil.
Trim bottom 1/2 inch of asparagus spears.
Place trimmed spears on cookie sheet.
Drizzle olive oil over asparagus.
Sprinkle minced garlic, garlic powder and black pepper over asparagus.
Top with slices of lemon
Bake for 15-20 minutes, flip asparagus at 10 minutes.
Bake until asparagus and garlic are lightly browned.
Enjoy!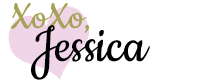 This post may contain affiliate links to help our readers find the best products.