I love, love, love tacos and I absolutely love sweet potatoes as well! Needless to say, taco stuffed sweet potatoes are everything!
This recipe is a clean recipe loaded with protein and basically the healthiest carb you can eat! My toddler loves it and it's the easiest way to get healthy foods in to his diet.
Yeah, we all know how great sweet potatoes are for you– so I'll spare you the explanation and get you to the recipe!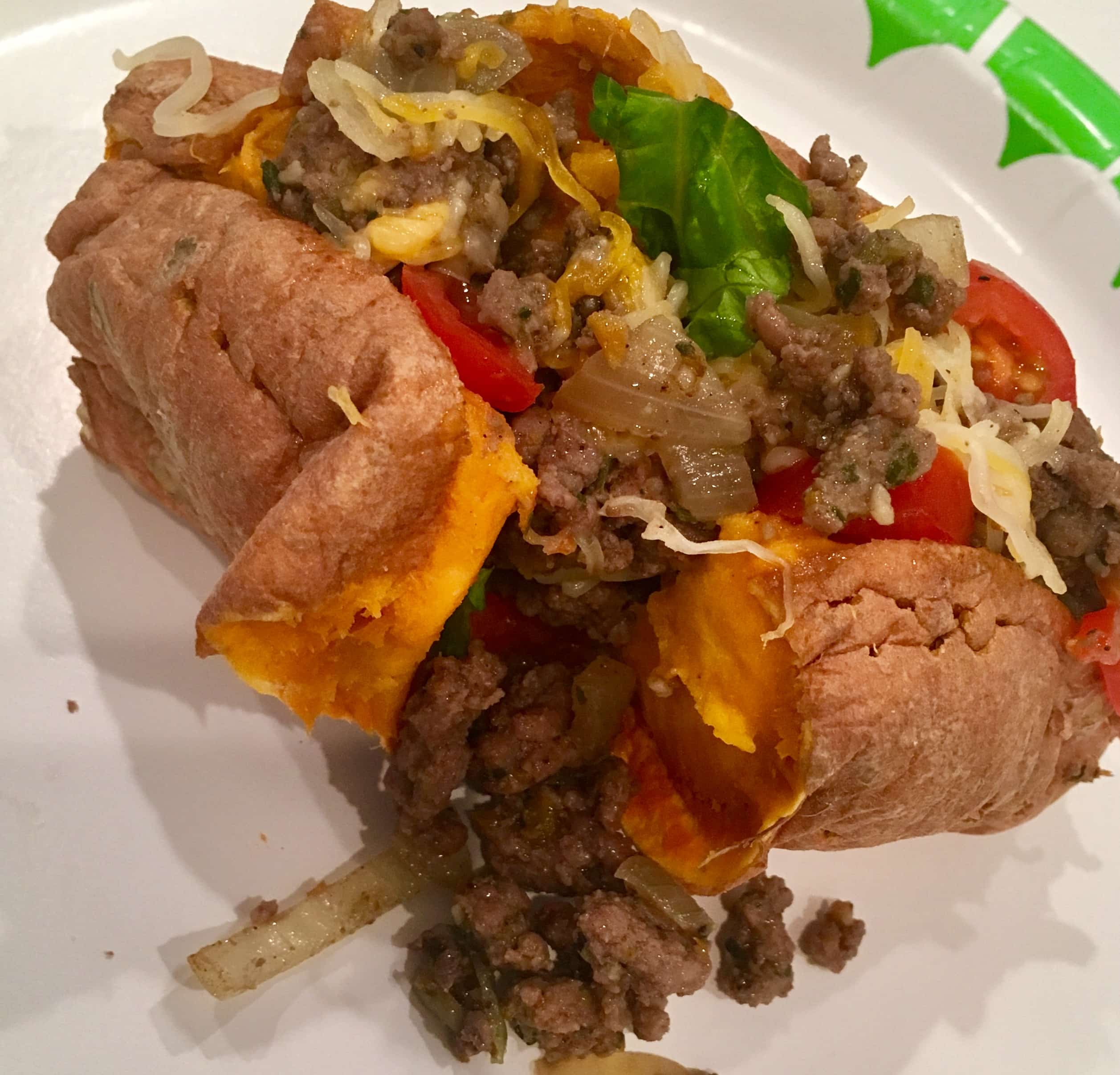 Easiest & Fastest Way To Cook Taco Stuffed Sweet Potatoes
The easiest and fastest way to cook any potato is in the microwave with a microwave potato cooker.
This cooker means the difference between baking your potatoes for one hour or throwing it in the microwave for 6-7 minutes! This cooker will cook up to 4 potatoes at a time, it's awesome.
And they taste exactly the same, I promise! That being said, I'll take the 7 minutes over an hour any day!
It actually saves you more time than that because you don't have to wait for the oven to preheat and you don't have to waste time poking holes in to all of your potatoes.
To top it all off, you save gas/electricity by using the microwave for 7 minutes vs the oven for an hour.
So, yeah, this is a must have!
Taco Stuffed Sweet Potatoes Recipe

Taco Stuffed Sweet Potatoes Ingredients
4-5 Medium sweet potatoes
1lb lean ground beef or ground turkey
Reduced fat mexican or cheddar cheese
1 Tomato
Romaine lettuce, optional
1tsp Olive oil
1 Onion, chopped
1tsp Minced garlic
1tsp salt
1tsp chili powder
1/2 tsp ground cumin
1/4 tsp cayenne pepper
1/4 tsp dry oregano
Taco Stuffed Sweet Potatoes Directions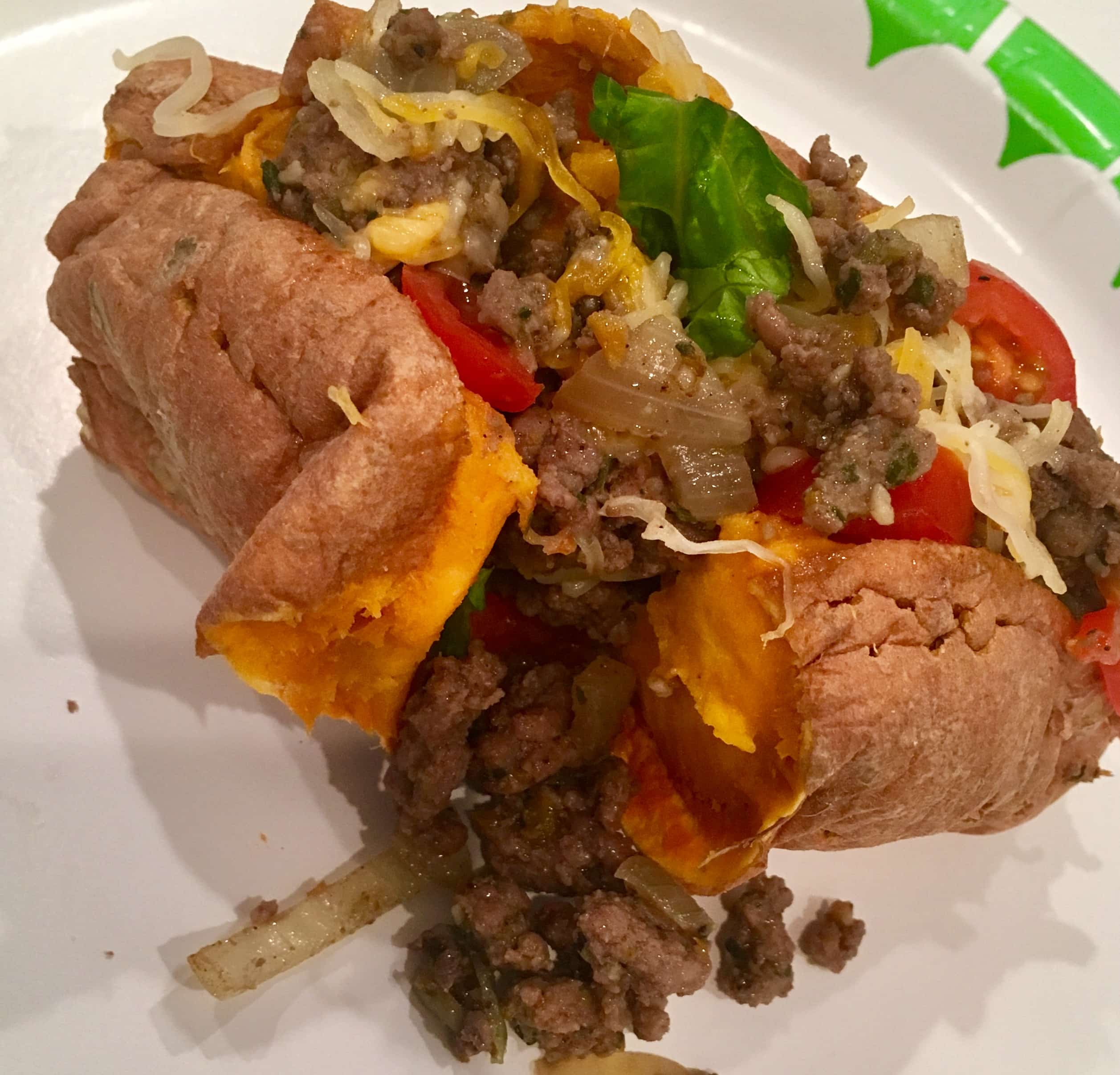 Wash sweet potatoes and place in your potato microwave cooker. Cook in microwave for 6-7 minutes. (Time can vary depending on microwave, check potatoes when you are on the 6 minute mark and keep going if necessary. You can also bake the potato at 400 for 45minutes-1hour, depending on oven.)
While the potatoes are cooking, you will make your taco meat. Heat skillet over medium high heat.
Place olive oil in heated pan and add your chopped onions. Mix the onions with the oil and sauté for 2 minutes, then add garlic and sauté for another 3 minutes.
Add ground beef to the pan and crumble the ground beef. Cook and stir the ground beef until it is completely browned, about 7-10 minutes.
Drain fat from the beef, return beef to skillet and reduce heat to a simmer. Add seasoning to meat and continue to simmer for 3-4 minutes.
Slice a pocket in to the top of the sweet potatoes and stuff the pocket with ground beef. Then top with cheese, tomato and lettuce.
Enjoy!
21 Day Fix Count
Serving size: 1 taco stuffed sweet potato
Containers: 1 yellow, 1 red, 1/2 blue
More Clean Eating Recipes
All meal plans include over 40 delicious recipes, weekly grocery lists, and all meals already planned out for you along with portion control.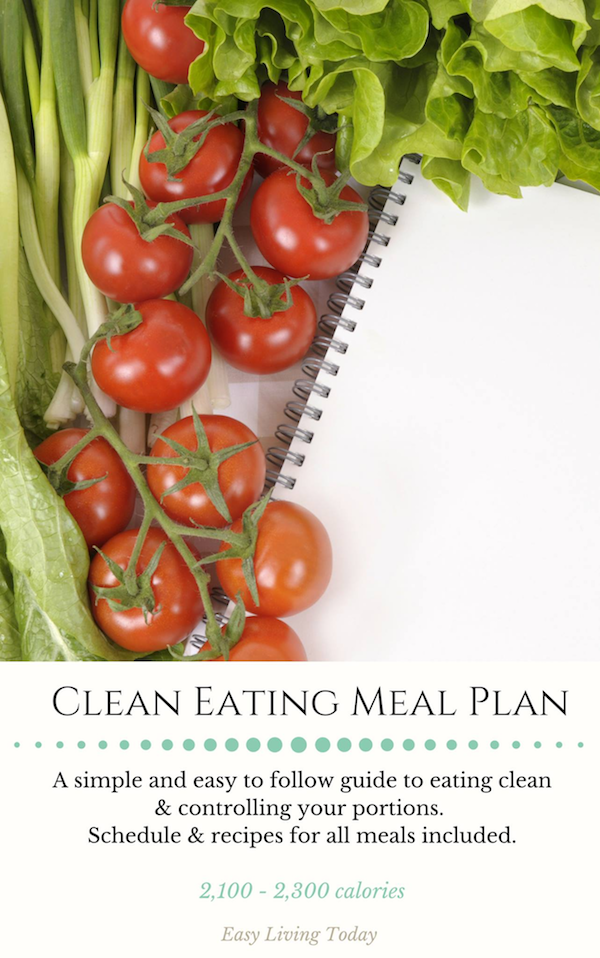 &

&

This post may contain affiliate links to help our readers find the best products.