Fall is here! The first thing I'm doing is making this delicious & healthy pumpkin pie french toast recipe! Yes, you can still fit french toast in to a clean eating diet! I seriously wait all year for this moment!
I know I can make it whenever, but I try to resist to make it that much more special!
This is one of my favorite pumpkin recipes and also one of my favorite breakfast recipes.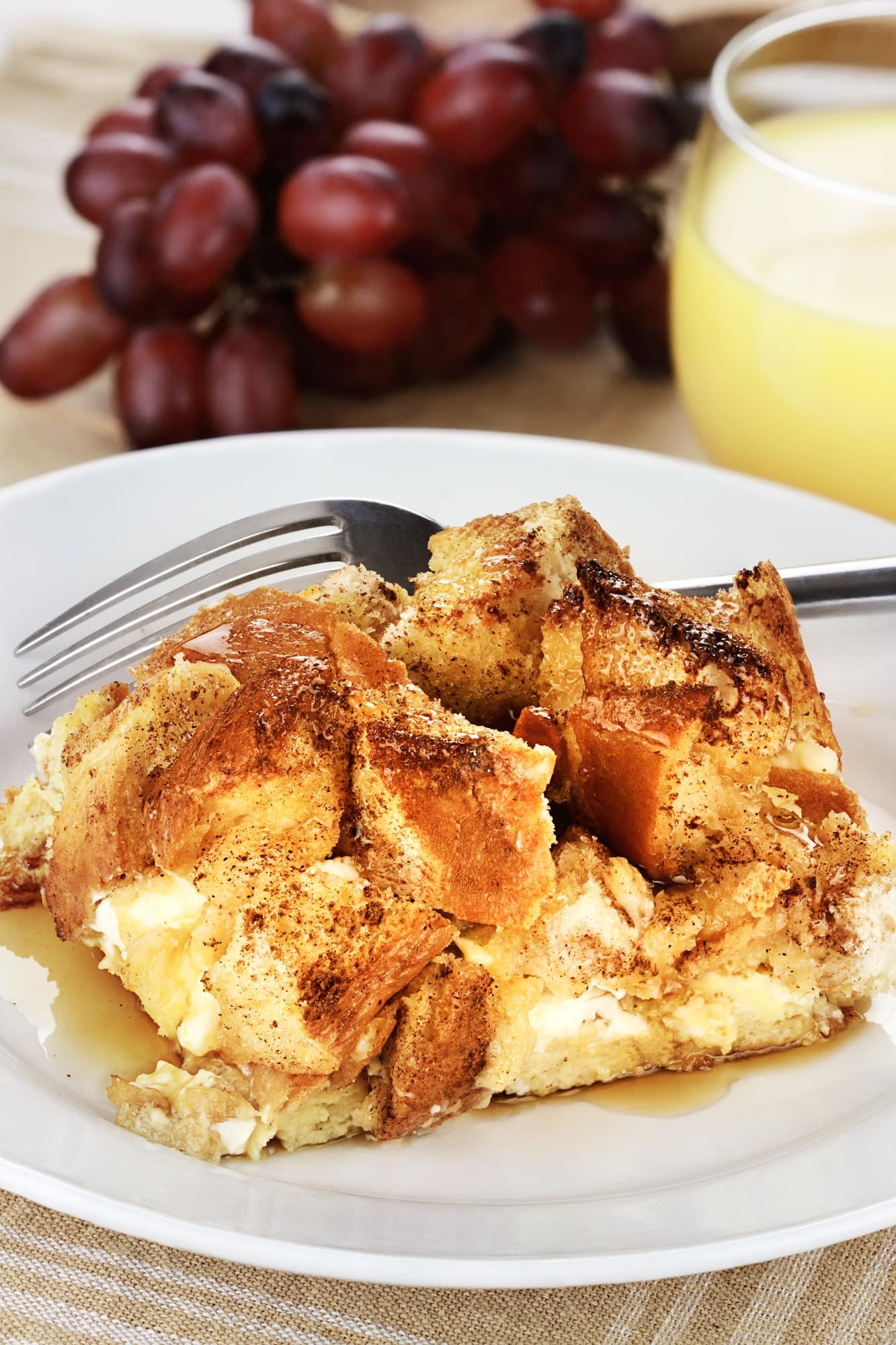 Which Maple Syrup to Use
Coombs Maple Syrup, Organic, Grade A
When eating healthy and clean breakfast foods, it's important to not ruin it by topping it with a super sugary and processed syrup.
You want to use 100% pure, organic maple syrup for any clean eating recipe. The only ingredient should literally be "organic maple syrup." If it has more than that listed, don't buy it.
This Coombs Organic Maple Syrup is the best one out there and tastes great. A little goes a very long way, so don't overdo it. It tastes great as a topping and is also great for cooking baked goods. It will last you a long time as well.
&
&
Pumpkin  Pie French Toast Recipe
Ingredients for Pumpkin Pie French Toast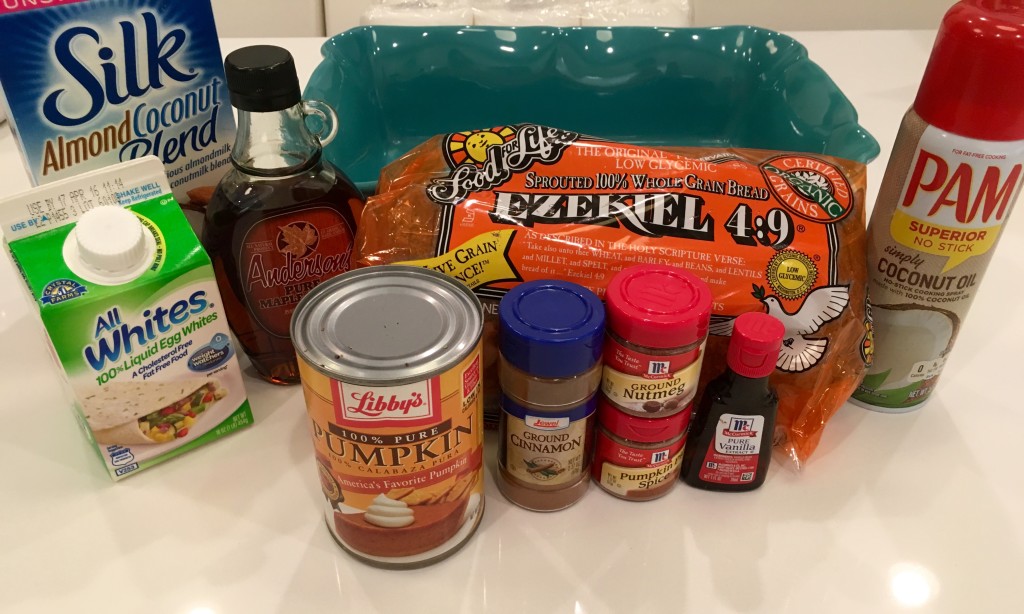 8 slices of whole grain bread cut into cubes
1.5 cups of egg whites
1 cup unsweetened vanilla almond milk
1 cup of pure pumpkin
1 Tablespoon pumpkin spice
1 Tablespoon cinnamon
1 Tablespoon vanilla extract
2 Tablespoons 100 % pure maple syrup
Preferred sweetener to taste, I use a little raw brown sugar.
Optional nutmeg for garnish
Directions for Pumpkin Pie French Toast
Spray or rub 8×8 glass baking dish with coconut oil and add all bread cubes in an even layer.
In a large bowl whisk eggs, almond milk, pure pumpkin and all spices.
Pour egg mixture over bread cubes.
Mush it with your hands until all of the bread is covered with the mixture.
Cover dish with plastic wrap and refrigerate 4-8 hours.
Once it's done refrigerating:
Preheat oven to 350.
Uncover and sprinkle with nutmeg for extra flavor and garnish.
Bake for 45 minutes or until fully golden and knife comes out clean.
Serve with 100% pure maple syrup.
Enjoy!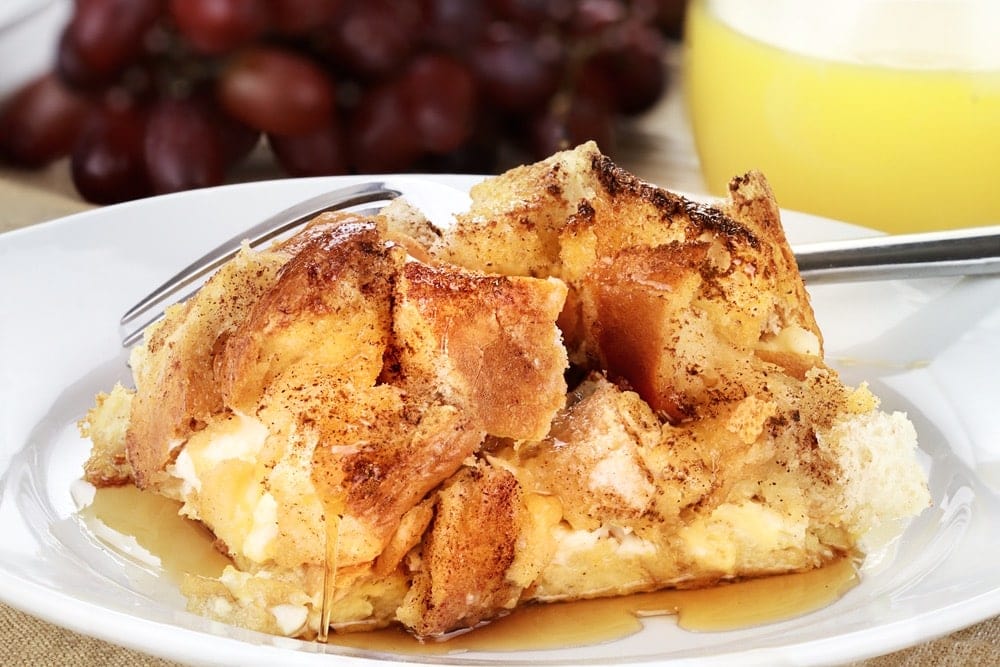 21 Day Fix Containers
Serving size: 1/8 of recipe (cut in to 8 slices)
Containers: 1 yellow, 1/2 red, 1 tsp
Pin it for later: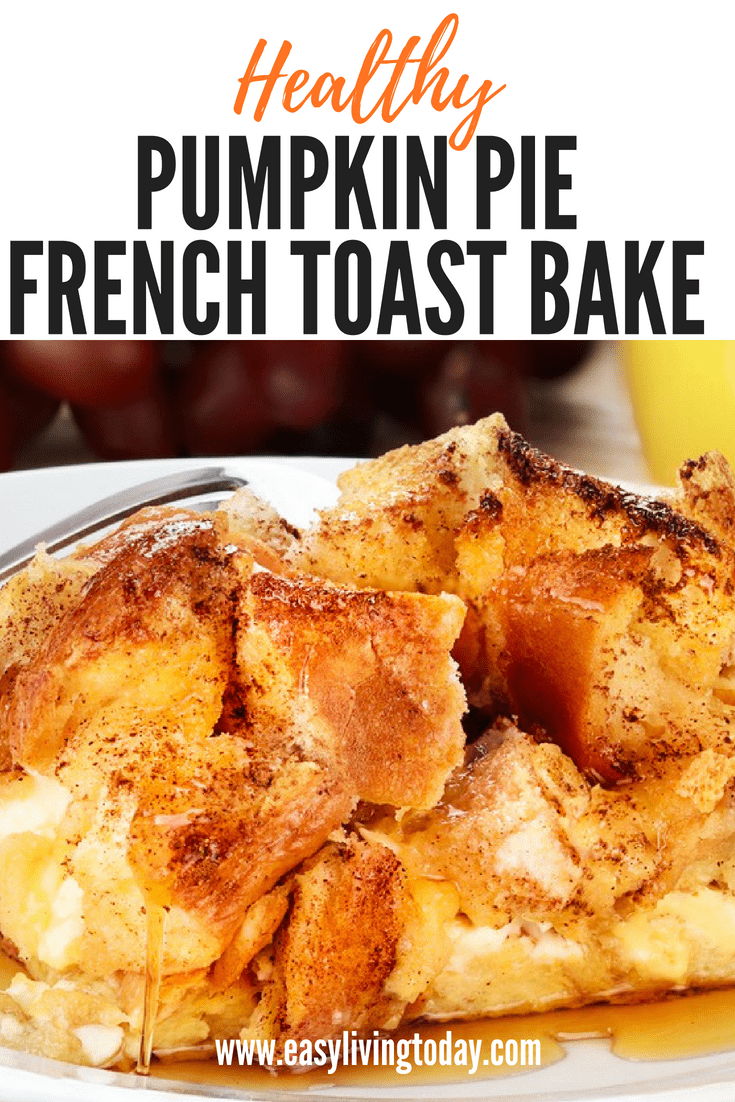 More Healthy Recipes
Browse more clean eating recipes by clicking here.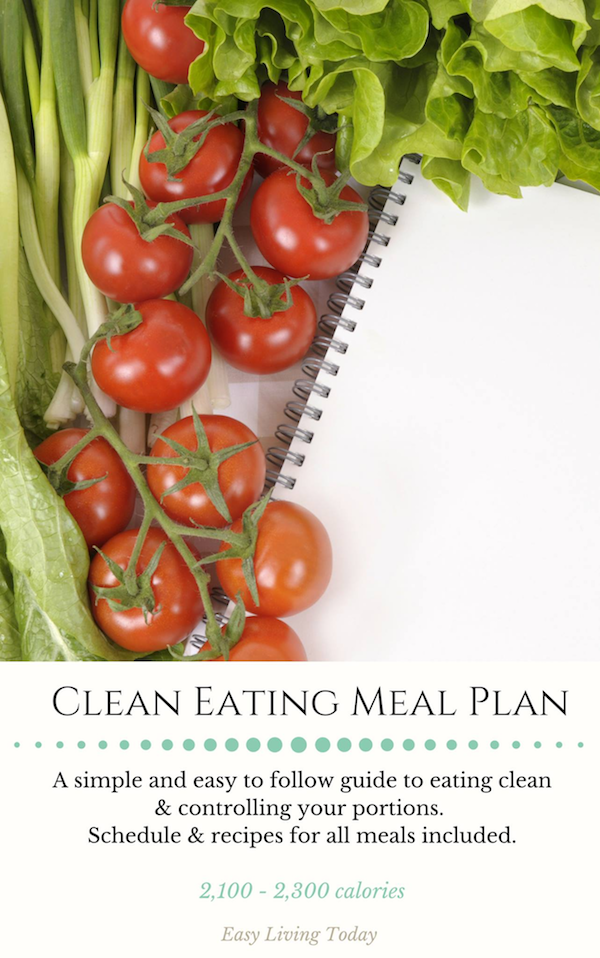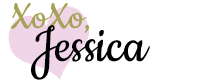 This post may contain affiliate links to help our readers find the best products.