This is a sponsored post written by me on behalf of Tom's of Maine. All opinions are 100% mine.
Do you love to have storage options for all the things, but also want to use less waste? Then creating your own storage containers is the perfect DIY project for you! This protein bar storage container is super cute and convenient, so make sure you give it a go.
I'll be making many of these as I take the pledge to reduce 1 lb. of waste per week by creating and sharing recycled and up-cycled DIY projects.
Join me and be sure to show me yours by using the #LessWasteChallenge hashtag on social media!
Visit Toms of Maine's website for more information.
Why Chose Tom's of Maine
If you've been reading my blog for a while, you know I'm kind of obsessed with Tom's of Maine products.
I truly believe in taking care of yourself from every angle, inside and out. All Tom's of Maine® natural personal care and oral care products are made with no artificial colors, flavors, fragrances or preservatives, nor are they tested on animals.
Also, all Tom's of Maine® packaging is recyclable through TerraCycle®. These are the main reasons I chose to use them for myself and my kids as well. Target actually carries a Tom's of Maine Kid's Gel and Toddler Value Pack that they don't carry anywhere else.
If you want to try something that is 100% sourced from nature for yourself and/or your kids, I definitely recommend taking a trip to Target and trying them out! Especially since 10% of their profits go to human and environmental goodness.
Make sure you use the Target Cartwheel offer for a discount.
Together we can help to keep waste out of landfills and make the world a better place for future generations!
DIY Protein Bar Storage Container
Don't worry if you're not really a  DIY kind of person, this is super simple and if I could do it anyone can!
I like to use mine to keep my protein bars in my room (where I exercise), so they're always readily available after my workout.
You can use them for a bunch of other things too, though.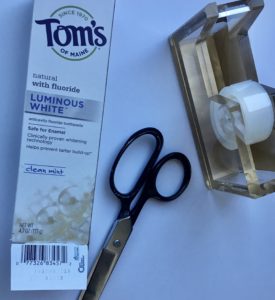 What You Will Need:
Tom's of Maine full sized toothpaste box
Tape
Scissors or a box cutter
Wrapping paper or washi tape
Marker
Ruler
Step By Step Instructions:
Since you are using a Tom's of Maine toothpaste box that has already been opened, you will need to tape it shut again.
Grab your ruler and marker, and draw a line at about 3.5 inches- this is the center of the box.
Then draw a line that is half an inch long on either side of the original line. Once that one is drawn, use the marker to draw the lines where you will cut out the opening.
Cut out the opening with scissors or a box cutter.
Fold the box in half.
Now gather your washi tape or wrapping paper and decorate your box.
Fill it with your protein bars!
You can also use it to store other things like kid snacks, markers and crayons for your kids, office supplies for yourself, your actual toothpaste, etc. Since toothpaste is something you constantly buy, you'll be able to make these over and over for different uses.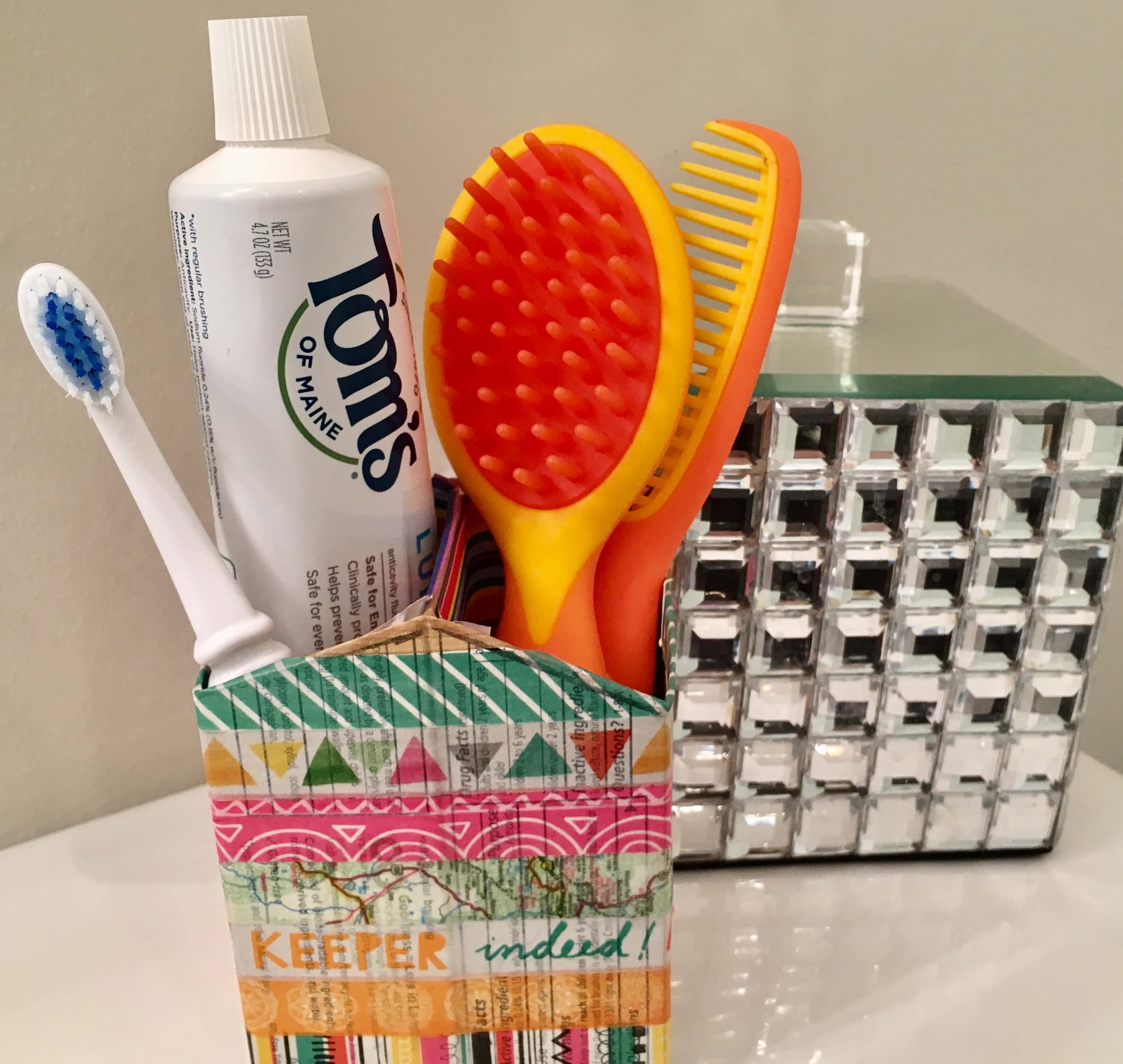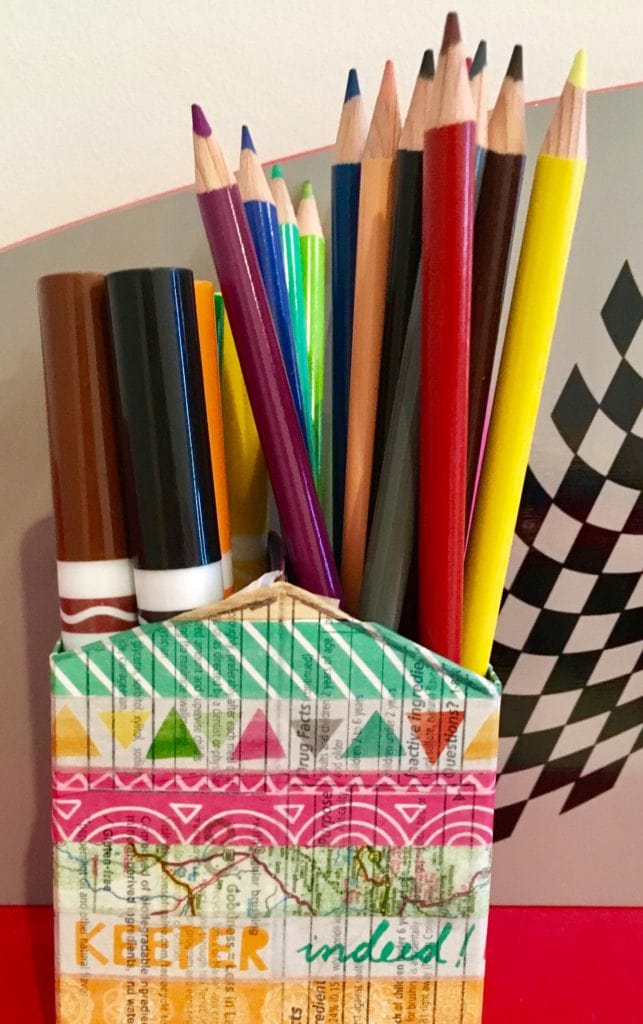 I'd love other ideas on what to use it for as well, so sound off in the comments!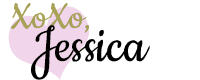 This post may contain affiliate links to help our readers find the best products.