The Best Makeup For A Workout
*** This blog post is brought to you by LucyTriesIt.com, a makeup blog.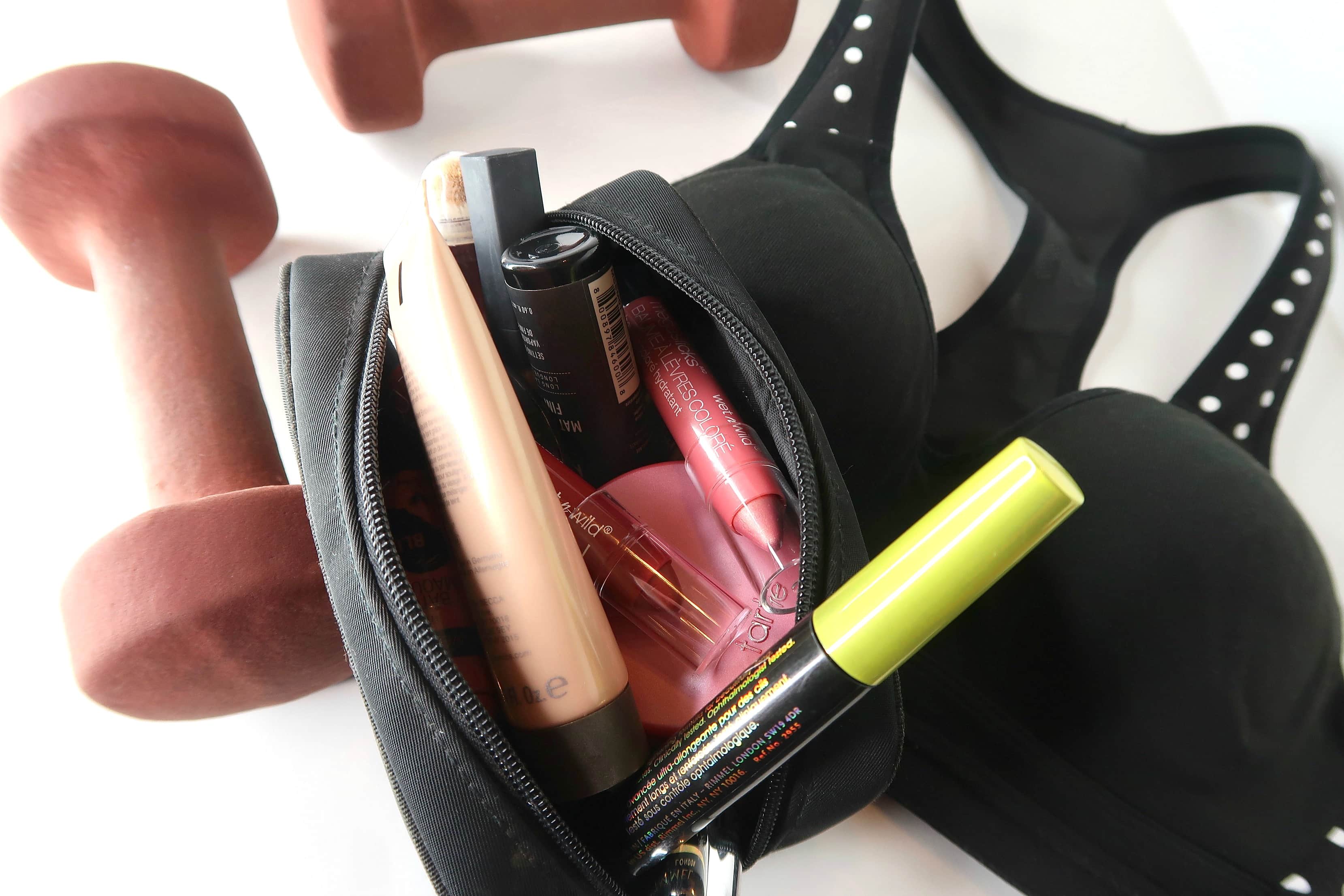 Hey girl, let me be very honest with you. I don't usually wear a ton of makeup for a workout. However, on those days when I want to look a little more fabulous at the gym, I take a few extra steps to just enhance my features and make me look more naturally radiant.
And guess what? I'm here to share my gym makeup tips with you! So without further ado, here is my super simple makeup for a workout!
IN A HURRY?? >> THIS KIT HAS EVERYTHING YOU NEED TO LOOK FABULOUS AT THE GYM!
Quick And Simple Makeup For A Workout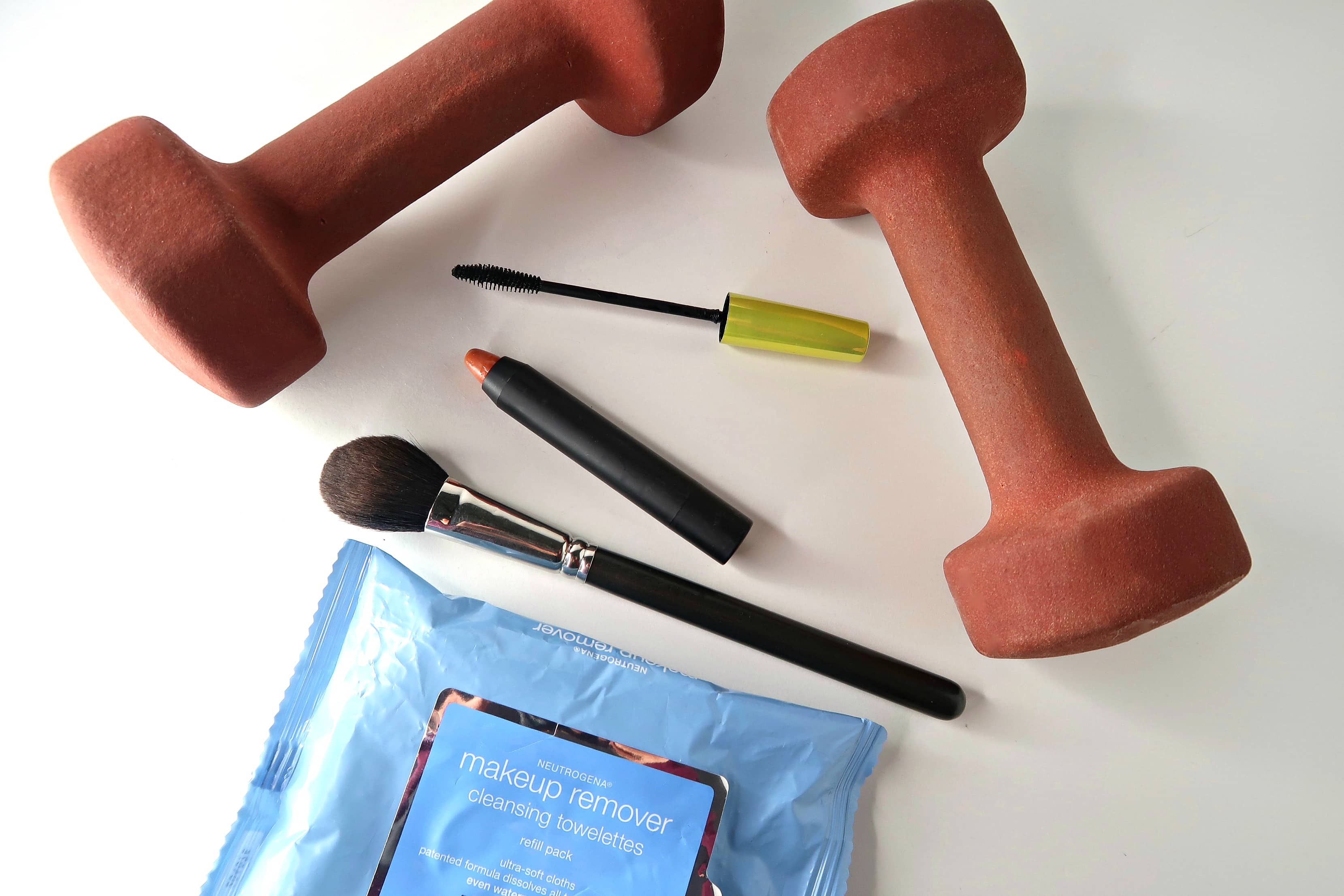 Step 1 – Base
So for your base, I don't recommend wearing any foundation. Instead, what you'll use is a highlighting moisturizer.
A highlighting moisturizer is perfect because it will give your skin a natural looking glow without clogging up your pores while you workout. I really love the Tarte Brighter Days Highlighting Moisturizer because it's oil-free and sweat resistant, which is perfect for the gym!
TARTE BRIGHTER DAYS HIGHLIGHTING MOISTURIZER
Step 2 – Brows
If you have nice full brows, you could skip this step. However, if your brows are a little sparse like mine, you could go ahead and fill them in lightly and naturally with a waterproof brow pencil. Brows really frame your face and you'd be surprised at how much of a difference they can make.
I suggest using a shade slightly lighter than your brow color because you don't want them to look too dark and overpowering (since you're not wearing a ton of makeup as it is).
Stila Stay All Day Waterproof Brow Color, Medium
Want to get these and more gym makeup tips in an easy to follow, printable format? GET YOUR FREE PRINTABLE HERE!
Step 3 – Under Eye Area
If your under eye area is looking a little tired, you can add a tiny bit of highlighting concealer. This will brighten up your eyes without adding too much heavy coverage. You can also line your waterline with a nude eye pencil to add to the effect.
L'Oréal Paris Magic Lumi Highlighter
NYX Wonder Pencil
Step 4 – Eyelashes
A little mascara will make your eyelashes stand out just enough. Just make sure your mascara is waterproof so it doesn't smear during your workout. Don't let them get too clumpy either – we're going for a natural look here.
Maybelline Makeup Great Lash Waterproof Mascara
If you want to define your eyes a little more and make your lashes appear a bit thicker without making it too obvious, you can try this little trick.
Step 5 – Lips
To make you lips stand out but still look natural, I recommend a rosy, tinted lip balm. Tinted lip balm is perfect because it will keep your lips hydrated while you work out plus add just a hint of color, which is all you need for the gym.
ChapStick Total Hydration Tinted Moisturizer
Best Workout Makeup For The Gym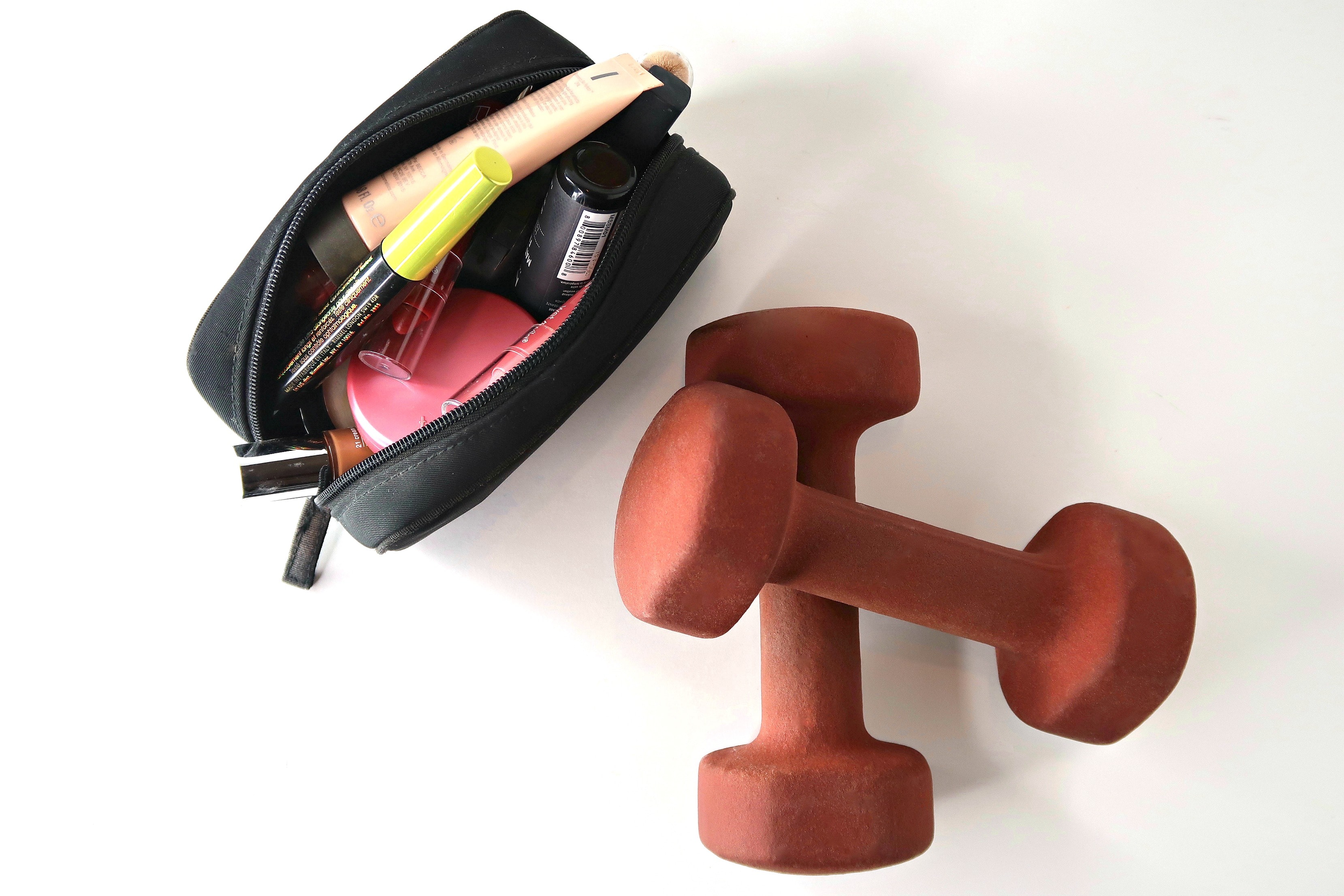 Alright there you have it – a super simple and natural no-makeup look that's perfect for your workouts! As you can see, wearing makeup to the gym doesn't have to be complicated. It's not about wearing tons of full coverage makeup, it's about brightening up your features to make you look naturally radiant as you hit those fitness goals.

So go ahead and get that workout in, girl! And remember, you are amazing 😉

Want more amazingly useful and easy to follow makeup tips, tricks, and advice? Then head on over to my blog at LucyTriesIt.com! See you there girl!

This post may contain affiliate links to help our readers find the best products.