Don't overcomplicate this, making celery juice is one of the easiest things you will ever do – seriously. Reading an article about how to make celery juice may be one of the most boring things you ever do, but it's necessary… so here we go! 😉
Related: Celery Juice While on Keto
How to Make Celery Juice, Step by Step
When you go shopping for celery, keep in mind it takes about 1.5 stalks of celery to make 16oz of celery juice. So if you're drinking one 16oz glass of celery juice a day, you will need to buy 11 stalks of celery for the week (celery should last the full week unless the grocery store has old celery out).
Rinse the celery.
Chop the celery in to small pieces. You can either keep the leaves in or remove them. Too many leaves will leave the juice tasting bitter, but half of the leaves will cut the taste of the plain celery. The leaves have tons of nutrients, so it's best to keep at least some.
Do not mix any other fruits, veggies or liquids in with the celery juice. It is just supposed to be the celery juice for you to benefit fully from it. Just. Celery.
Run the celery through a masticating juicer. You want a masticating juicer because it retains more nutrients than a centrifugal juicer. If you don't have a juicer and just want to blend it, you will have to strain it through a cheesecloth after blending it in order for it to work. You do not want the fiber/pulp from the celery in your juice. Also, note that the blender/cheesecloth method will take you about 30 minutes whereas the juicer takes 3 minutes.

That's it! Now drink your 16oz of celery juice on an empty stomach. Don't eat breakfast for at least 20 minutes after finishing your celery juice.
And that, my friends, is how to make celery juice. You can also watch my video here (skip to 1:28 to just see the making of the juice):
Pin it For Later: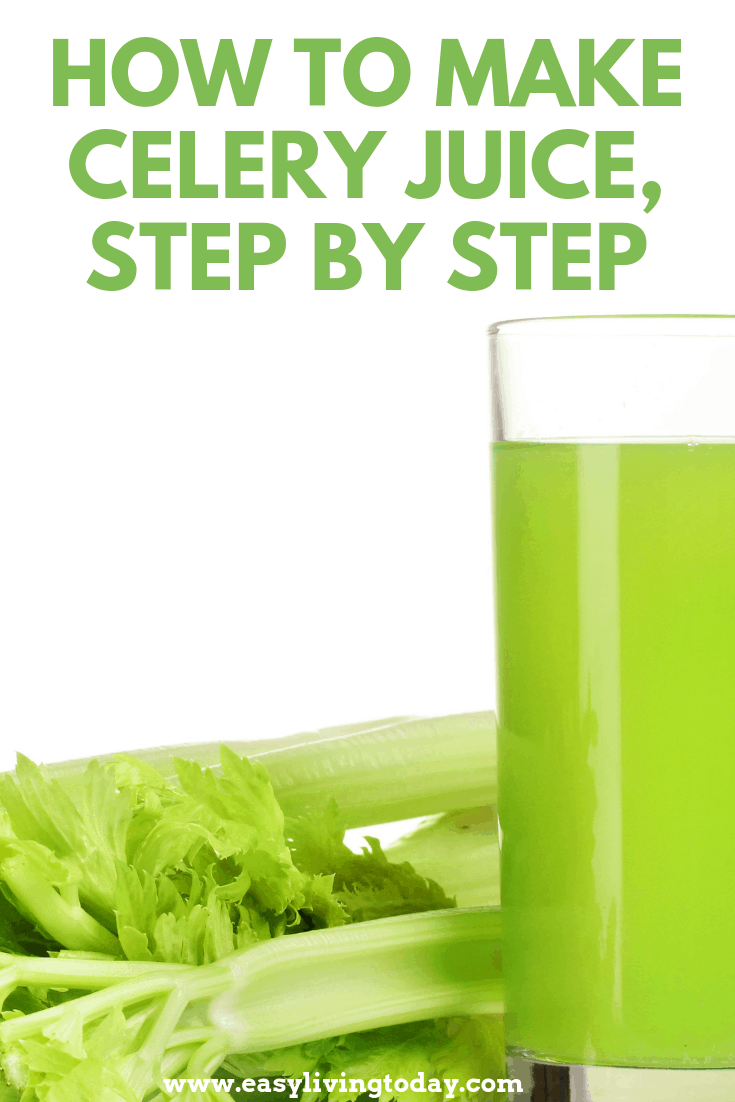 Xoxo,

Jessica

This post may contain affiliate links to help our readers find the best products.