When my lupus started flaring up again, I was put on a ton of medicine that didn't work. In my research, I came across celery juice and knew I had to give it a try.
At the same time, I wasn't ready to give up keto. So I decided to drink celery juice while on keto.
I have been drinking 16 oz of celery juice every single morning, on an empty stomach, while also doing keto. It has been a game changer for me.
My inflammation is nearly gone, I'm losing weight I gained from steroids, my energy is finally back and my skin is better than ever.
Drinking Celery Juice While on Keto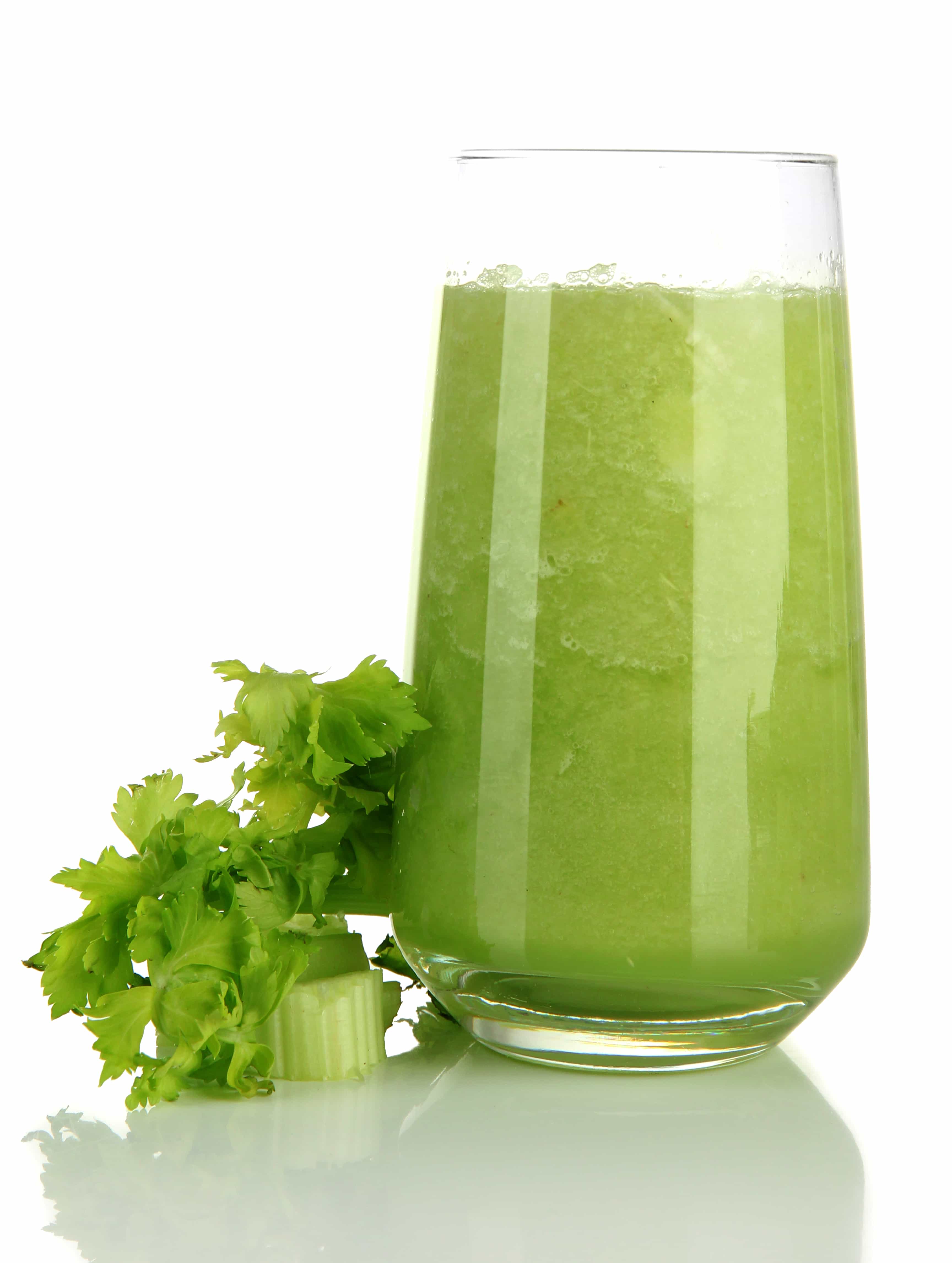 Can You Drink Celery Juice While on Keto?
16oz of celery juice only has 0.9 net carbs, so yes- you can absolutely drink celery juice while on keto! As a matter of fact, 16 oz of celery juice is only going to be 9 calories so it's not really taking much from your meals.
Celery Nutrition Facts
* It takes about 1.5 stalks of celery to make 16 oz of celery juice.
Celery Nutrition Facts
Serving Size 1 stalk, medium (7-1/2″ – 8″ long) (40g)
Per Serving
% Daily Value*
Calories 6
Calories from Fat 1
Total Fat 0.1g
0%
Saturated Fat 0g
0%
Polyunsaturated Fat 0g
Monounsaturated Fat 0g
Cholesterol 0mg
0%
Sodium 32mg
1%
Potassium 104mg
3%
Carbohydrates 1.2g
0%
Dietary Fiber 0.6g
3%
Sugars 0.5g
Protein 0.3g
Vitamin A 4% · Vitamin C 2%
Calcium 2% · Iron 0%
*Based on a 2,000 calorie diet
Benefits of Celery Juice
There are soooo many benefits to celery juice, so I'm just going to point the reasons I, personally started drinking celery juice. If you want a ton more info on it with the research to back the claims, I highly recommend checking out this celery juice book.
Natural detox
Boost metabolism
Energy boost
Reduces inflammation
Better skin
May help prevent cancer and liver diseases
Relieves symptoms of autoimmune disorders
Medical Medium Celery Juice: The Most Powerful Medicine of Our Time Healing Millions Worldwide

How to Juice Celery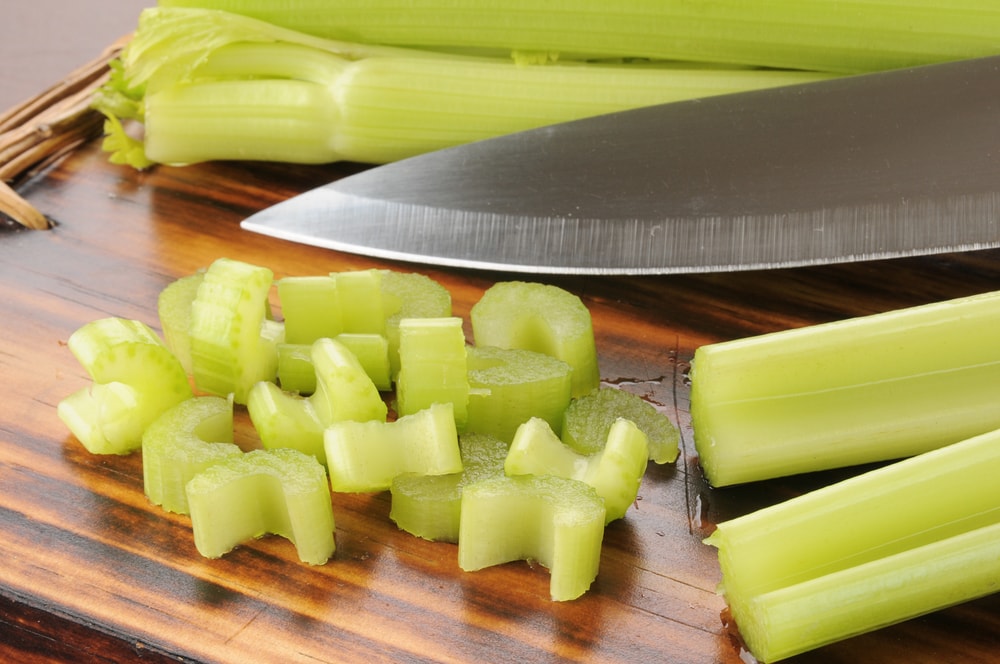 It's super easy. Why? Because you're not mixing anything in with your celery. It's pure celery juice. Yes, just celery.
As tempting as it is, do not mix anything else with your celery juice. It will not work as well and you will lose many of the benefits.
You just have to buy your stalks of celery, preferably organic, and juice them!
I buy 10 stalks a week and that gets me 16oz of celery juice a day. I just wash them and chop them all up when I get home. Then I juice them every morning.
I don't leave all of the leaves, but I do keep about half. The leaves have ton of nutrients and it also helps with the taste. But if you leave too many leaves in, it'll taste too bitter.
It's best to drink the celery juice fresh, but definitely do not wait longer than 24 hours. That's why I juice daily. You don't want to freeze the celery either. But, that's okay because celery will last you the full week.
What Kind of Juicer to Use
It's best to use a masticating juicer because they reserve the most nutrients from the celery (and other veggies, fruits and herbs as well). It also has the added benefit of being quiet.
This is the juicer I use and I love it. It's fast, it's quiet and it's not crazy expensive. It's also easy to clean when you're juicing daily (parts that need cleaning can go in the dishwasher). Plus, it has the measurements labeled so you know exactly when you have as much celery juice as you need.
If you do not have or do not want to purchase a juicer, you can blend the celery and then strain it with a cheese cloth or something. However, that is going to take more time, make more noise and be more of a pain.
The reason I bring up noise so much is because you don't want to wake everyone else up (hello sleeping babies) while you're trying to get your celery juice ready.
How to Drink Celery Juice
Drink the celery juice, fresh, every morning on an empty stomach.
The first few times, it is going to have you going to the bathroom. So don't plan to drink it if you have to be anywhere within the hour. Give yourself an hour.
You can eat breakfast 20-30 minutes after finishing your juice. Preferably berries and nothing overly fatty yet. Then for your snack, lunch and dinner you can have your fats.
You also have the option to drink 32oz of lemon or lime water first thing in the morning. Then wait 20-30 minutes to drink the celery juice.
Celery Juice Taste
It literally just tastes like celery.
You may hate it at first, but your body will get used to the taste in like 3 days. I swear it. Just keep going, even if you don't like it at first. It's worth it and you will start to like the taste. It's just a shock the first few times.
An acquired taste 😉
Let me know if you have any questions!
Pin for Later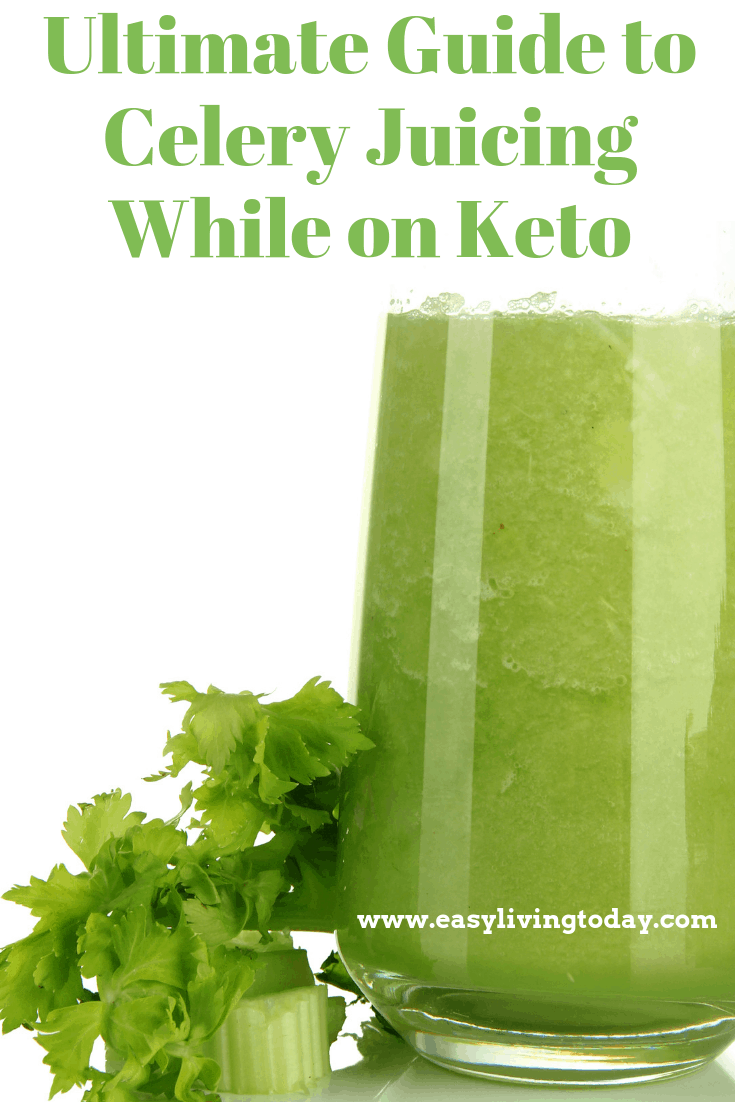 Xoxo,

Jessica

This post may contain affiliate links to help our readers find the best products.