First Birthday Letter for Baby Boy
Writing Birthday Letters for your Kids
I've always had the thought that if something ever happened to me, I want my kids to remember how much I love them.
I was recently in a car accident and realized anything can happen in the blink of an eye. In that moment, I was so glad that I started this tradition and I wanted to share some advice for other moms.
When I originally wrote this post, I was 26 and only had my first son who was one year old. Now, I am 34 with two sons who are 6 and 7 years old today.
When they were born, I created an email account for each of them. Every year, on their birthday, I send them birthday letters. I also send them email letters when I just have something I want to share with them. When they're older, I'll give them the passwords and every letter I have ever written to them will be there.
Honestly, this is the greatest thing I have to leave them as a mother. They will always know they were my entire world and how much love was in our little family.
To be safe, I also print the letters and put them in a keepsake box.
You never know if something will happen and the email address disappears or you can no longer access it. I mean we are storing these letters for many years.
So I recommend getting a high quality box, like this one, that you can keep the letters safe in for all of the coming years.
It will also just be nice for them to have the physical memory.
I like these boxes because you can customize the text with their names and whatever else you want.
Open Letter to my Little Boy
Dear Son,
Happy birthday sweet boy!
Exactly one year ago today, you changed everything I thought I knew about life. As a matter of fact, you taught me that I knew nothing. You stormed in to this world at 9:03AM, weighing 6lbs 13oz. I never knew such a tiny little thing could bring so much joy, fear, and love in to my life all at once. For the first time, I understood what love at first sight was.
Every minute since you have been born has been filled with unconditional love. I was so scared to be responsible for another life, but nothing in this world feels better than seeing your smile every day.
You have gone from sleeping all day to laughing, sitting, crawling, grabbing, throwing, sticking your tongue out, going under water, saying your first words and taking your first steps. You have gone from having 0 teeth to now having 6 sharp ones to bite my nose with.
These little things that I never cared about before are now huge things we celebrate every day, and I couldn't imagine it any other way. The past year has been my favorite adventure and I can't want to see what next year brings.
In just one year you have developed your own personality and turned in to your own little self. And can I just say that you are amazing? Every day you amaze me and I am so proud of you. If this is just the baby stage, I can only imagine all of the wonderful things you'll do in life.
I admire the way you get right back up and try again when you fall. The way you stand your ground when you are not satisfied. How you are so fearless and go for whatever it is you want. I hope that when it is time and you become an adult, you face life head on with those same traits.
I hope and pray that nothing ever dulls your sparkle. That you always laugh your way through life the way you do now, but that you also remember it's okay to cry when you need to.
Right now you march to the beat of your own drum, you know what you want and you go for it. Don't ever let that change. Always follow your dreams no matter what anyone, including myself, tells you. Be the person you want to be, do what makes YOU happy. Approach love and happiness with the same reckless abandon that you approach the stairs with.
And no matter what life brings us, always remember that you are my hero and I love you more than you could ever imagine. You are my world.
Happy first birthday big boy!
Love always,
Your very emotional mom
What to Write in Your First Birthday Letter:
New things you and your little one have learned in the past year
All of their firsts: first smile, first tooth, first words, etc
Your experience with them as your first baby or if they have older siblings, how they are with them
Your greatest hope for them
Your favorite memories with them
What their personality is like at this age. Example: strong personality, sense of humor, etc
Fun things you experienced with them this year
What you hope to accomplish with them next year
If you'd like to see how we celebrated his first birthday, you can check out our Winter Onederland first birthday party 🙂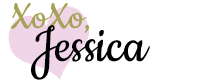 This post may contain affiliate links to help our readers find the best products.