Call me basic, but on September 1st I am thinking about pumpkin spice everything. Needless to say, I wasn't going to let keto ruin my fall & pumpkin obsession.
Related: Keto Pumpkin Spice Ice Cream Sandwiches
Whenever we do something like go to the pumpkin farm, I pack my own pumpkin spice snacks with me so I don't over do it at the farm… because it's way too easy to fall out of ketosis.
Drool Worthy Keto Pumpkin Spice Cookies Recipe!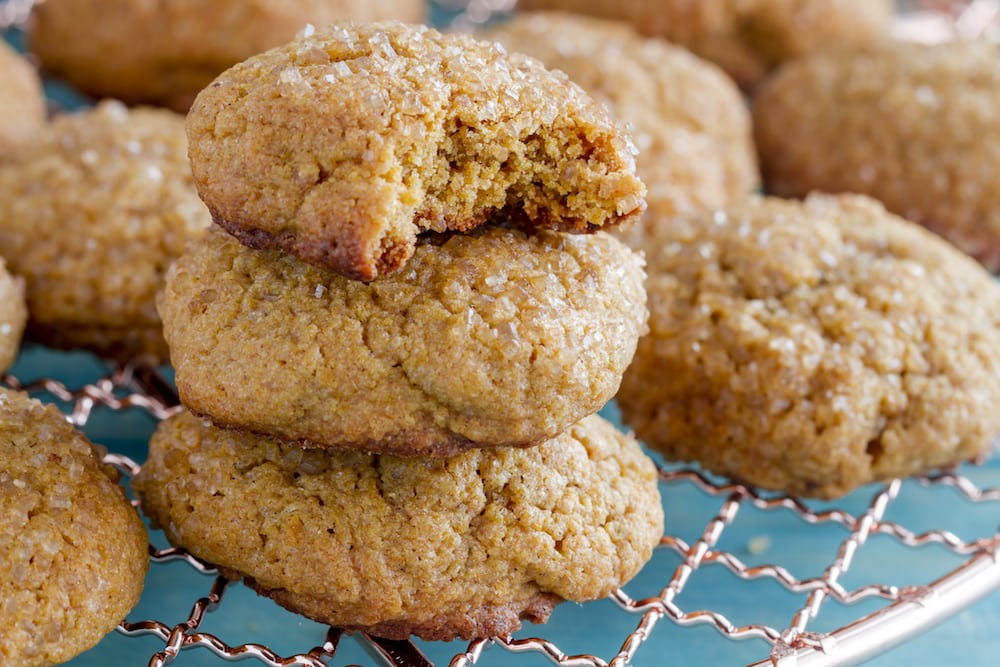 Things You Will Need:
You can find all of this at most grocery stores or probably already have it at home, but if you hate to leave your house (like me) it's also all available on Amazon Prime!
Swerve Sweetener, Confectioners

Professional Cookie Scoop

Super Fine Almond Flour

Organic Coconut Flour

Farmers Market Organic Pumpkin-Puree

Spice Supreme: Pumpkin Pie Spice

Keto Pumpkin Spice Cookies Ingredients
Keto Pumpkin Spice Cookies Directions
With a hand mixer, mix the cold butter, half egg, and vanilla extract.
Combine all dry ingredients and add to the butter mixture. Mix well using the hand mixer.
Add the pumpkin puree as you mix the cookie batter with the hand mixer until well combined.
Line baking sheets with cookies to whatever size you want and flatten them out a little bit. I like to use a cookie scoop whenever I bake cookies, they're always the perfect size and shape this way.
Bake at 325 for 20-30 minutes, it's really going to vary by oven AND size of the cookies. Just make sure you keep checking on them after 20 minutes.
Let cool for about 20 minutes.
Enjoy!
Keto Pumpkin Spice Cookies Nutrition Facts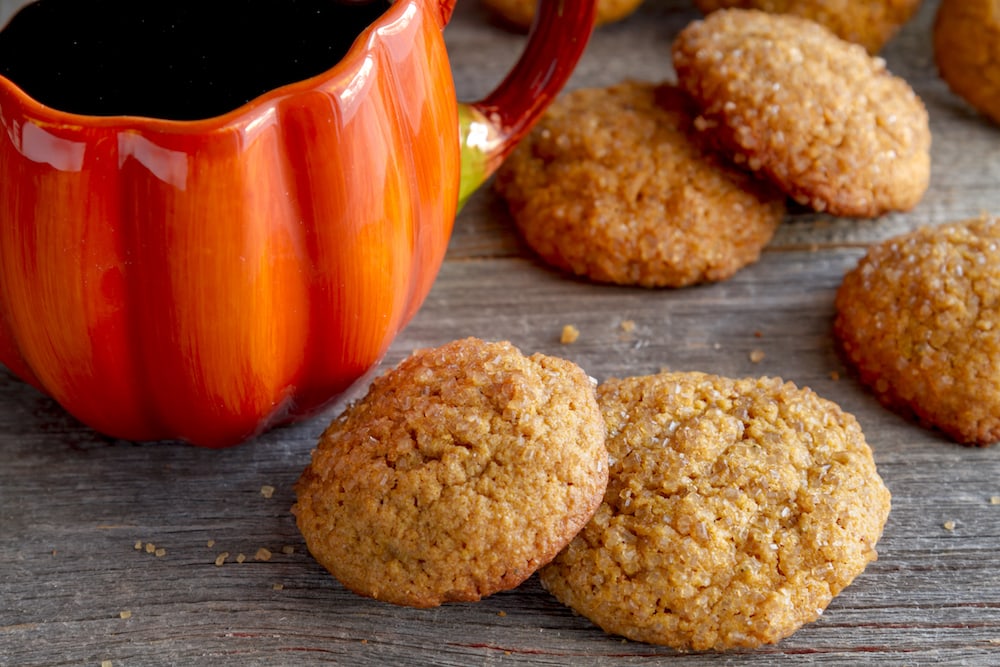 Nutrition Facts
Servings: 8
Amount per serving
Calories
53
% Daily Value*
Total Fat 4.8g
6%
Saturated Fat 2.3g
12%
Cholesterol 20mg
7%
Sodium 102mg
4%
Total Carbohydrate 11.9g
4%
Dietary Fiber 0.8g
3%
Total Sugars 10.3g
Protein 1.1g
Xoxo,
Jessica
Pin it for later: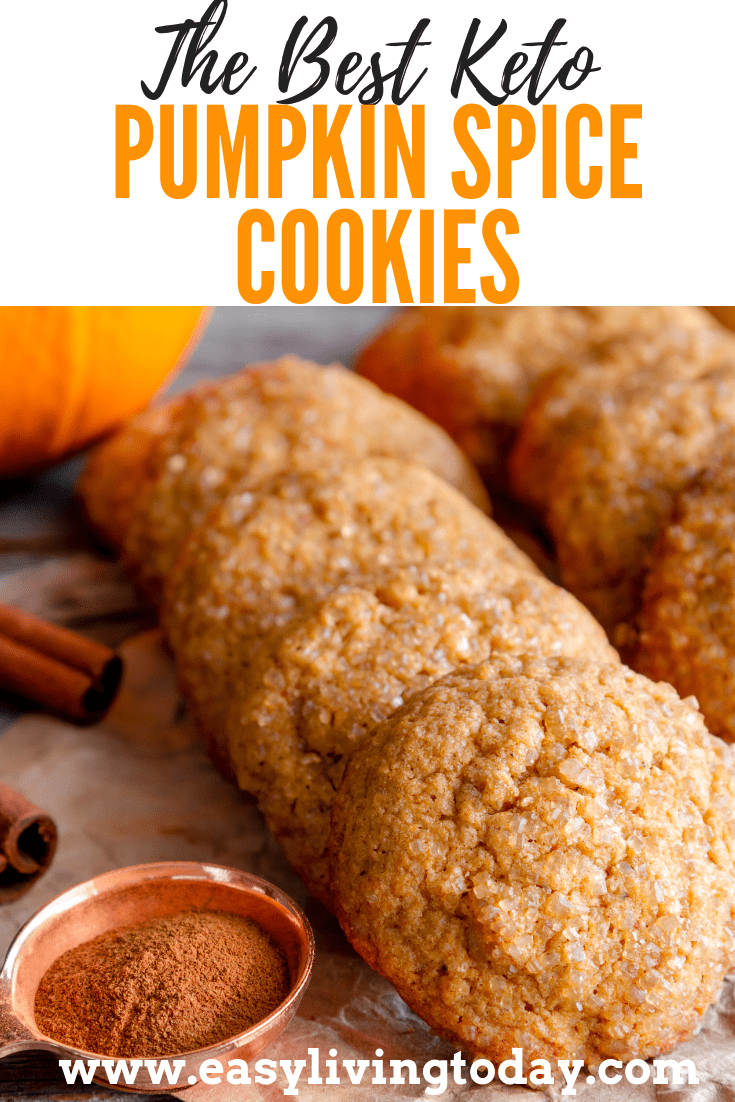 This post may contain affiliate links to help our readers find the best products.