The best part of Fall is all of the pumpkin treats… but when you're on keto or just generally watching your carbs, things get tough! Unless, of course, you make your own pumpkin sweets!
There are plenty of keto safe replacements these days, so it makes it pretty easy. You just have to be willing to do the baking instead of just buying the pre-made stuff.
I've linked the keto safe sweetener and ice cream below, these are life savers!
So enjoy your pumpkin everything this fall!
Related: Amazinggg Keto Pumpkin Cheesecake Recipe

Things You Will Need:
You can find all of this at most grocery stores or probably already have it at home, but if you hate to leave your house (like me) it's also all available on Amazon Prime!
Halo Top Light Ice Cream, Vanilla Bean

Swerve Sweetener, Confectioners

 Professional Cookie Scoop

Super Fine Almond Flour

 Organic Coconut Flour

Farmers Market Organic Pumpkin-Puree

Spice Supreme: Pumpkin Pie Spice

Keto Pumpkin Ice Cream Sandwich Recipe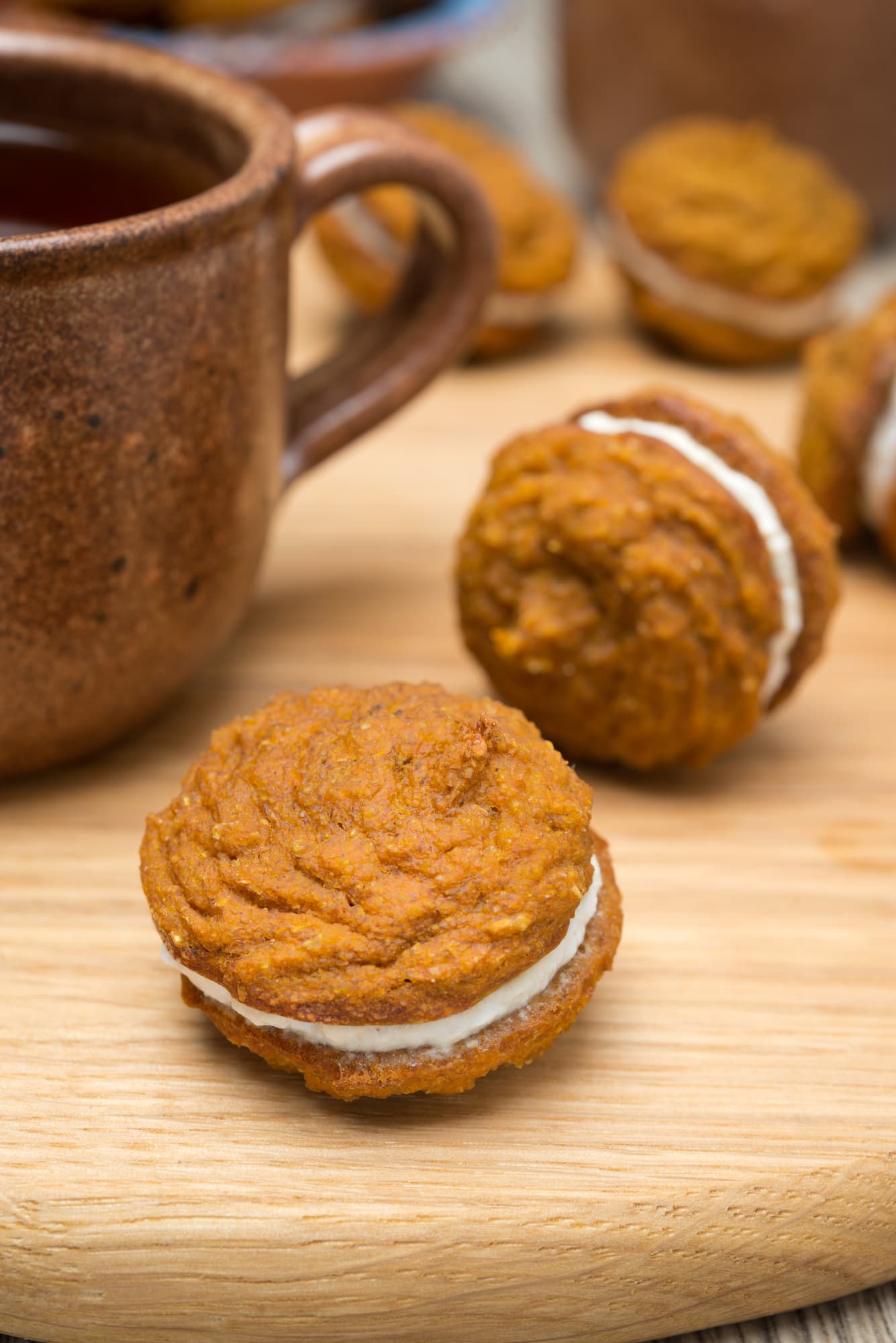 Keto Pumpkin Ice Cream Sandwich Ingredients
Keto Pumpkin Ice Cream Sandwich Directions
With a hand mixer, mix the cold butter, half egg, and vanilla extract.
Combine all dry ingredients and add to the butter mixture. Mix well using the hand mixer.
Add the pumpkin puree as you mix the cookie batter with the hand mixer until well combined.
Line baking sheets with cookies to whatever size you want and flatten them out a little bit. I like to use a cookie scoop whenever I bake cookies, they're always the perfect size and shape this way.
Bake at 325 for 18-30 minutes, it's really going to vary by oven AND size of the cookies. Just make sure you keep checking on them after 18 minutes.
Let cool for about 20 minutes.
Scoop up some HaloTop vanilla bean ice cream and stuff it between two cookies.
Enjoy!
Keto Pumpkin Ice Cream Sandwich Nutrition Facts
Prep Time: 10 minutes
Cook Time: 18-30 minutes
Total Time: 28-40 minutes + 20 minutes to cool
Servings: 4 Ice cream sandwiches
Calories: 266 kcal
Net Carbs: 14g
Protein: 8.5g
Total Fat: 11.5g
Xoxo,

Jessica

This post may contain affiliate links to help our readers find the best products.