These keto blueberry breakfast muffins are the winners. A lot of the ones out there are not very good… but these are perfection!
With just 3g net carbs, they still taste delicious and like real blueberry muffins. Well, they are real… but like the high carb ones. You know what I mean.
It will also get you 19g of fat and 7g of protein, with just one muffin.
You can freeze them, if you'd like. I recommend reheating them in the oven, though.
Related: Soft & Chewy Crack Keto Brownies
Keto Blueberry Breakfast Muffins Recipe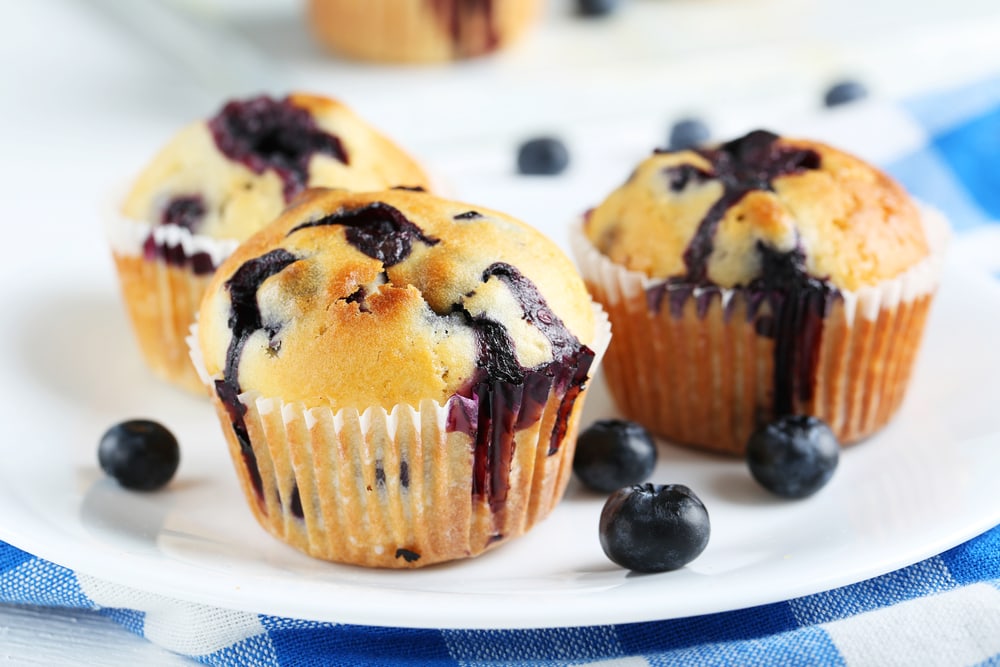 Keto Blueberry Breakfast Muffins Ingredients
Keto Blueberry Breakfast Muffins Directions
Preheat the oven to 350 degrees F 

Line a muffin pan with 12 silicone or parchment paper muffin liners. (This makes a huge difference when it comes time to get the muffins out of the muffin pan)


In a large bowl, stir together the almond flour, erythritol, baking powder and sea salt.




Mix in the melted coconut oil, almond milk, eggs, and vanilla extract. Fold in the blueberries.




Distribute the batter evenly among the muffin cups.

Bake for about 20-25 minutes, until the top is golden and an inserted toothpick comes out clean.



Enjoy!
P.S: If you want bigger muffin tops, you can make 10 muffins instead of 12. But that does mean it'll be a tiny bit higher in calories and carbs.
Click here for more keto recipes!
Nutrition Facts
Serving size: 1 muffin
Recipe makes 12
Calories: 217

Fat: 19g

Total Carbs: 6g 

Fiber: 3g 

Net Carbs: 3g 

Sugar: 2g 

Protein: 7g
Pin it for later: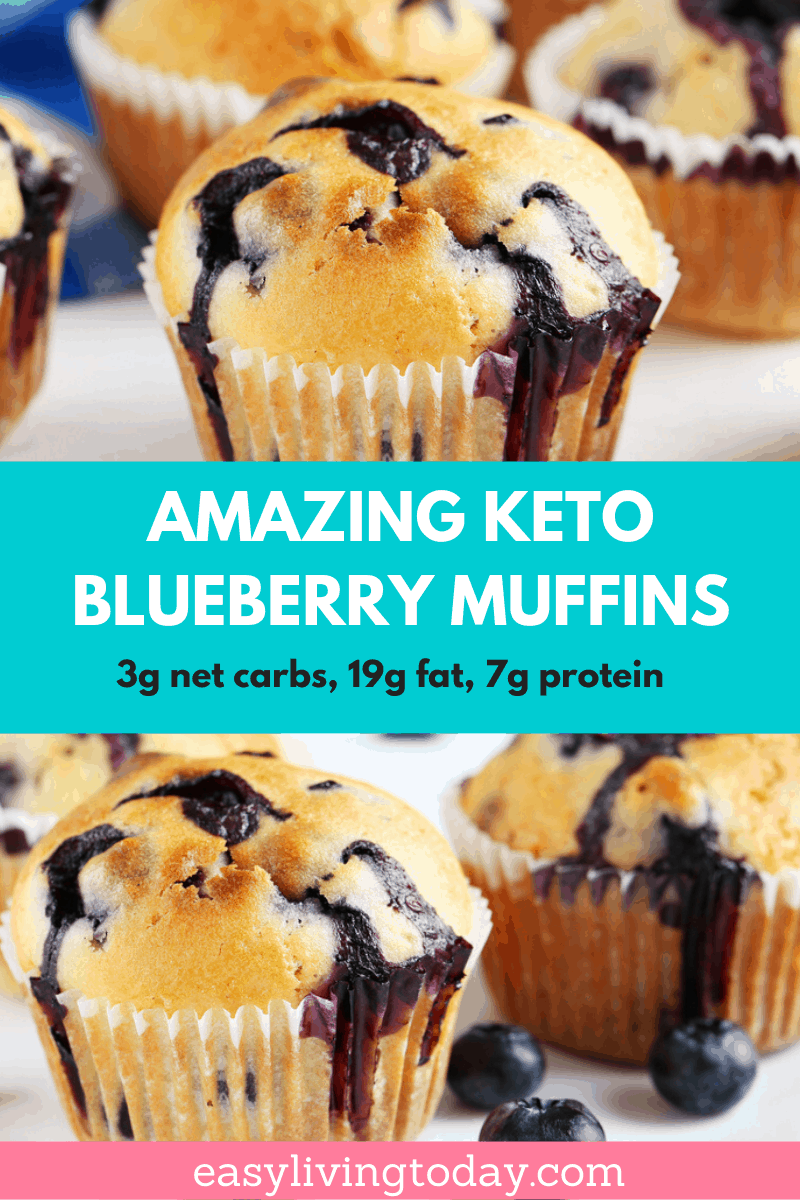 Xoxo,

Jessica

This post may contain affiliate links to help our readers find the best products.