This post was sponsored by Zappos.
How to Workout at the Park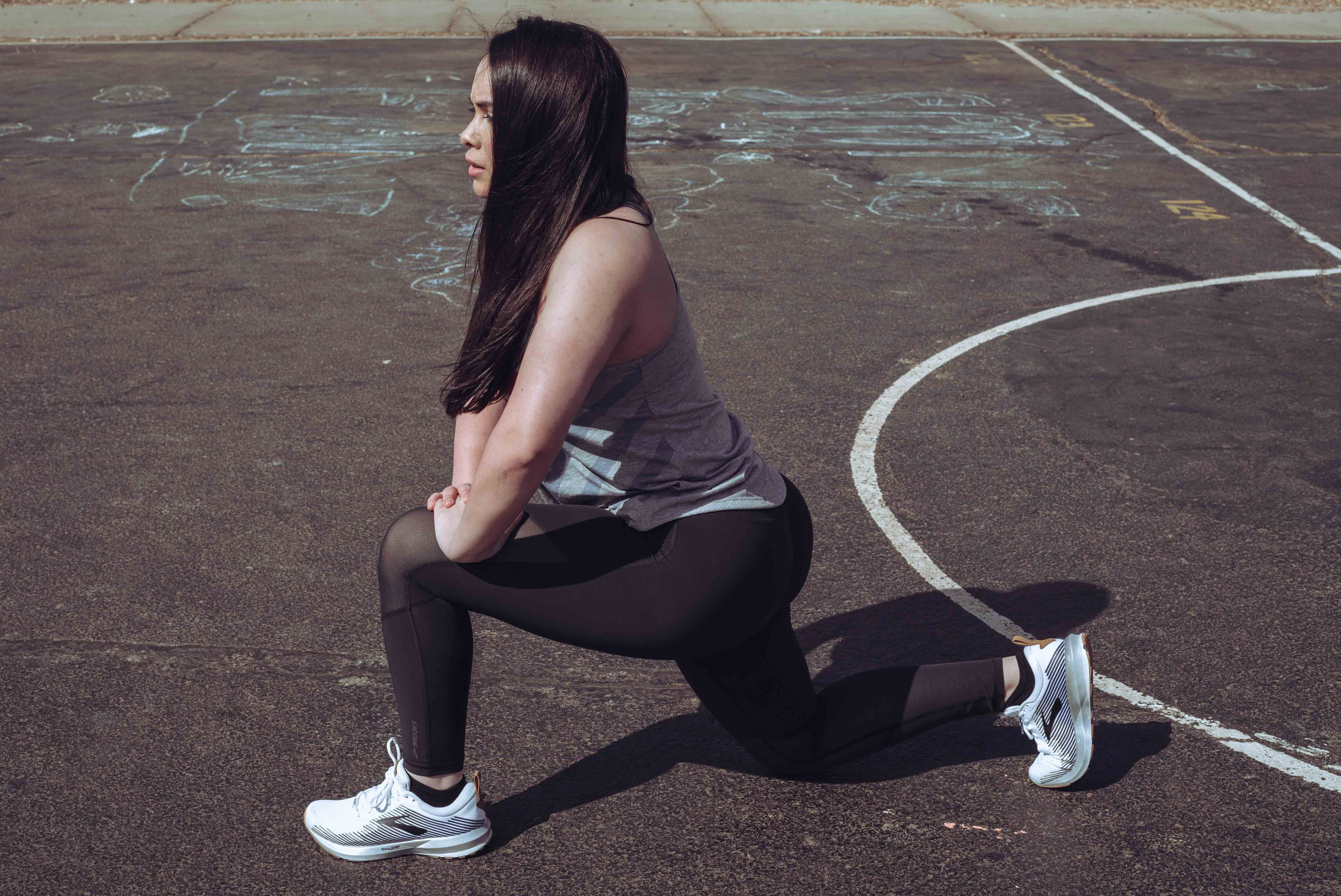 Who says parks and playgrounds are just for kids?! They are a great place to get out and stay active with or without your kids. I love to go for runs at the park whether that means taking a jogging stroller with me or doing it alone.
I also take advantage of all of their equipment to get a full body workout in! It's a great way to sneak in some exercise while also playing with and entertaining the kids.
So whether you just want to get outdoors and workout alone or you need to find a way to sneak in exercise while caring for your little ones, this one is for you!
Today we're going to talk about exactly how to workout at the park.
What to Wear When Working Out Outdoors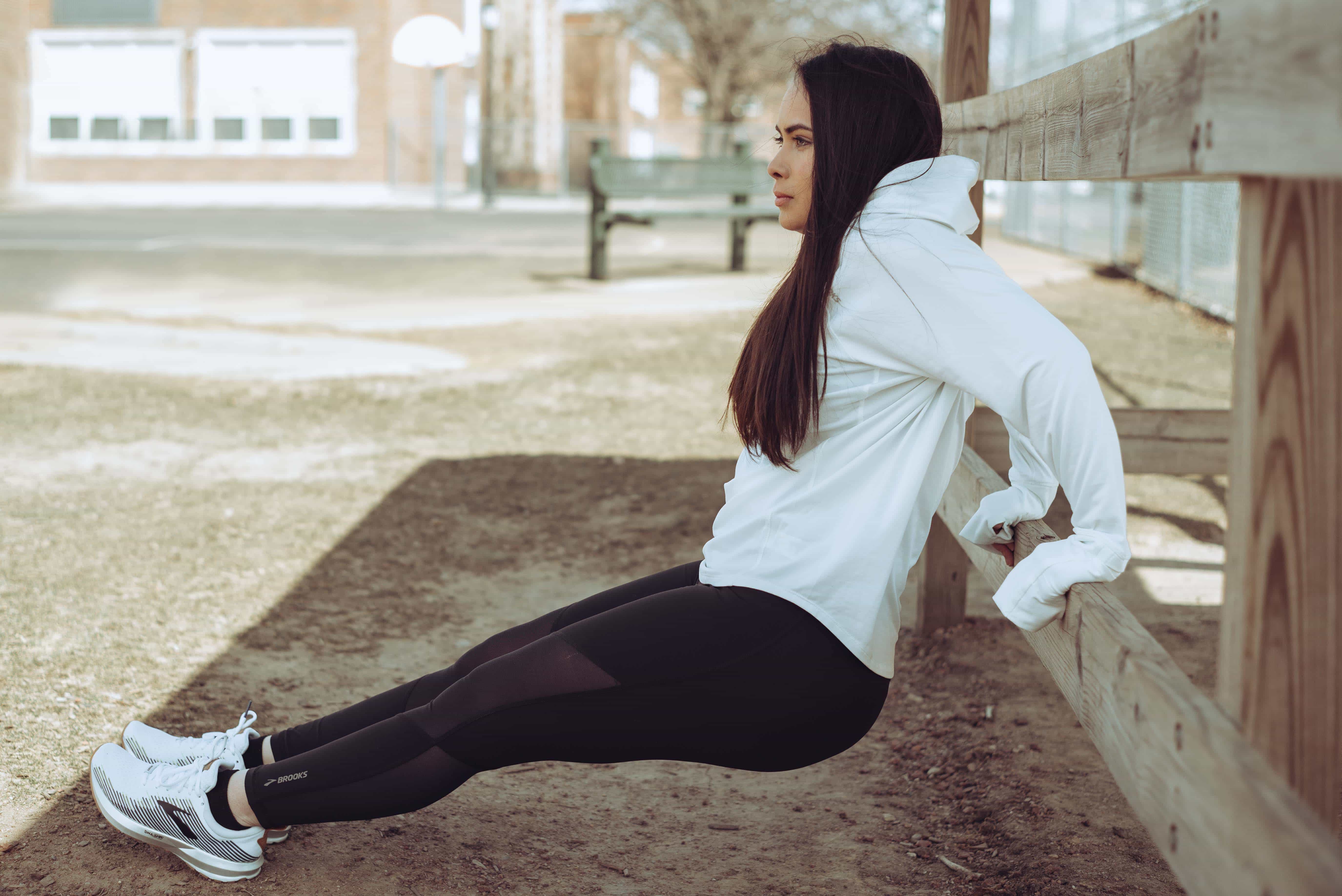 First and foremost, dressing for the weather and for your workout is key. You want to be comfortable enough to keep pushing the entire time and you do not want to get sick.
If you're a super busy mom, like me, the best place to shop for shoes and activewear is Zappos. You can order right from your home, they ship super fast and free, you have a full year to return your items and they have a ton of different styles. And if you have any problems, their customer service is amazing and super easy to get ahold of.
That being said, you will need a comfortable pair of running tights/leggings that you can move around in effortlessly. I like these because the mesh keeps you nice and cool even after breaking a sweat.
You also need a high quality sports bra that will keep the girls in place while you run and jump around.
If it's hot out, you can wear a tank top. When it's chilly, though, it's best to wear a lightweight, long sleeve shirt with a hoodie so that you can keep warm but still cool enough to keep going.
Best Shoes for Outdoor Workouts
I really, really love the Brooks line they carry at Zappos.
As a mom who is chasing behind toddlers all day, especially at the park, I am obsessed with the Brooks Levitate LE shoes. They look great and transition well with anything you wear during the day. I can go from a play date at the park to out for dinner with no problem.
They're also comfortable enough to stay active in all day (aka workout and chase your kids). I definitely recommend trying out these shoes if you're an active mom!
Outdoor Workout Ideas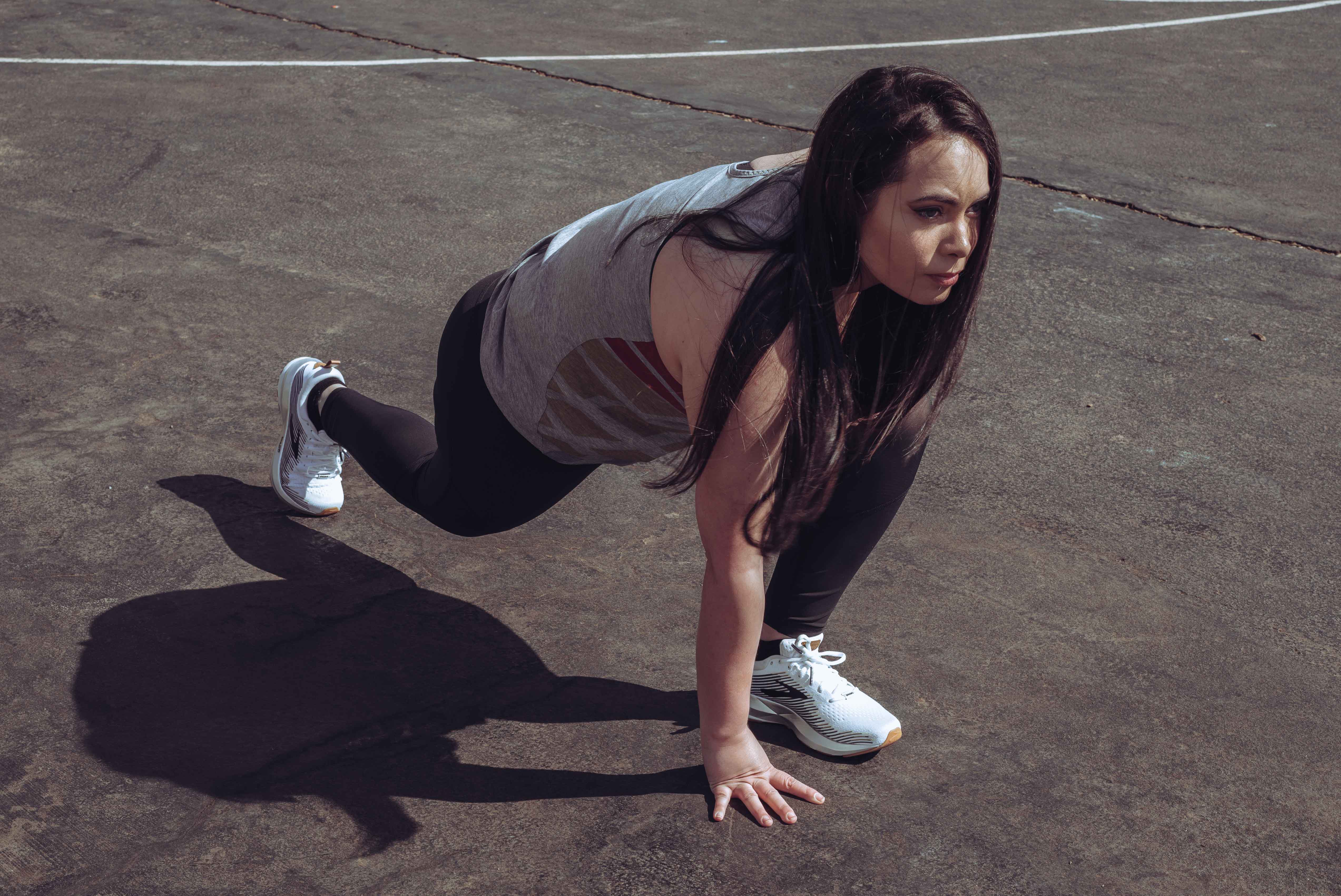 Make sure you have a great pair of shoes if you're going to try any of this! I recommend the Brooks Levitate LE shoes.
10 Outdoor Cardio Ideas
Running/ Sprinting/ Jogging/ Walking
Jumprope
Bench jumps: jump on to and off the bench.
Run up and down the playground stairs.
Sprint from one end of the playground to the other.
Jumping jacks with a squat after each one.
Burpees
Mountain climbers with hands on a bench.
Squat jumps
Walking lunges
Playground Workout Routine
Low squats in front of the slide. Make sure your butt touches the edge of the slide coming down.
Tricep dips with any low and stable piece of equipment. Think bleachers, slides, bars.
Bench lunges with one leg on the bench and the other on the ground.
Push ups with your feet on a swing.
Monkey bars! Just doing them regularly is a workout.
Monkey bar pull ups.
Swing squats: push the swing and take a deep squat, lifting your arms overhead. As the swing comes forward, straighten your legs to stand and push the swing back to squat again. You can do this while your kid is in the swing.
Plank tuck: Get in a plank position with your feet on a swing, then tuck your knees in to your abs and back out.
If you do a good mix of these workouts, you're guaranteed to sweat and burn calories! Plus, you'll have fun doing it.

Enjoy!

This post may contain affiliate links to help our readers find the best products.