I'll be the first to admit that I am not a fan of veggies. So learning how to sneak in veggies was key for me.
I would literally prep my meals, divide my four servings of veggies for each day… and then when it came time to eat my meals, I would eat half of my serving of veggies and then just throw the rest out. I know, it's terrible. But I really just don't like them ?.
However, I have found some easy ways to sneak them in and they are game changers!
Related: Ultimate Beginners Guide to Clean Eating
How to Sneak In Veggies When You Hate Them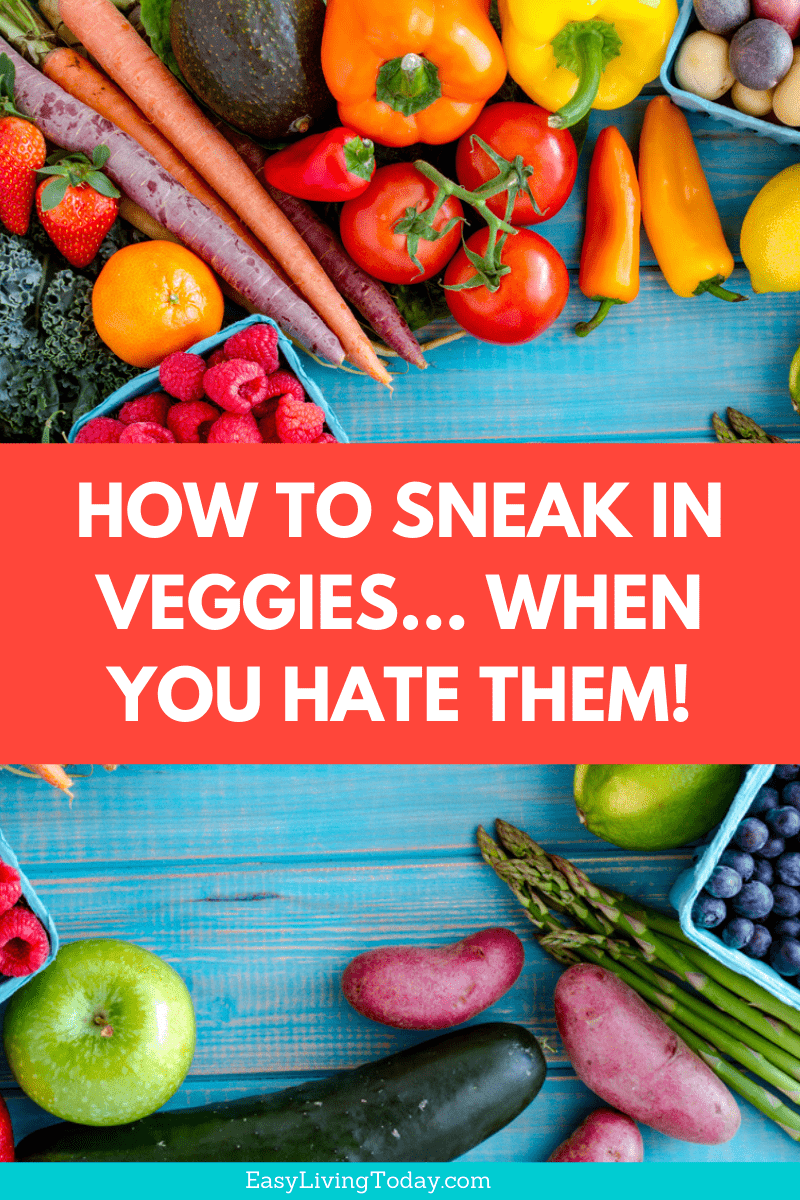 The absolute easiest way to sneak in veggies is to use a Super Greens Powder. It has over two servings of veggies and all you have to do is mix it in with water or a smoothie. The flavor is very mild and completely masked if you blend it in to a smoothie (protein shake, fruit smoothie, whatever).It contains six different organic vegetables and grasses along with an organic prebiotic, organic adaptogens, organic ginseng and probiotics. It gives you the benefits of eating Organic Broccoli, Organic Alfalfa Grass, Organic Kale, Organic Spinach, Organic Spirulina and Organic Wheat Grass without having to actually eat it!Believe me, it's much easier to chug a veggie powder in five seconds than to spend 15 minutes trying to force yourself to eat the actual vegetables.

*If you're mixing it with water, I recommend shaking it in a blender bottle because just using a spoon will leave clumps.

Find recipes that mask the taste of the veggies, so you'll actually eat them. One of the most popular ones online, and a personal favorite, is this crack broccoli and cheese casserole recipe. No matter how much you hate veggies, you'll love this recipe!Veggies are much easier to eat when they are cooked in soup or in a casserole.
Unfortunately, that's all. That's it. There aren't many options out there if you hate veggies, but these two are enough to get you your servings without having to deal with the taste and without throwing away perfectly good food!

Xoxo,

Jessica

This post may contain affiliate links to help our readers find the best products.